It's that time of the year again, where holiday parties are upon us (I already went to one this past weekend!) and you're most likely looking for the best holiday wear for 2017.  I've already picked up some great pieces for the holidays and I have a few go to online retailers that I am very loyal to for various reasons:
Fast Shipping
Asos and Shopbop have two day shipping: Asos you can pay $19.99 for a year of two day shipping (totally worth it!).  Shopbop you can link with your Amazon Prime account and get 2 day free shipping but even without that they offer 3 day free shipping!  Nordstrom is fairly fast as well but they don't offer a specific program.
Free Returns
I won't shop somewhere that doesn't offer free returns — it's a huge waste of time and money to buy something that you may not like or fit into, only to have to pay the return cost out of pocket.  I often buy two sizes of a piece (pro tip!) if I am unsure of the fit and free returns make the process super simple.
Affordable
Depending on the e-tailer and what I'm shopping for, the prices can range (and of course affordability is quite subjective).  However, Asos always has really reasonably priced items (like under $100), Shopbop has great sales items (and unless they are %70 off you can return sales items!).  Nordstrom also has some great private label options like Leith to find reasonably priced pieces.
Options
The aforementioned e-tailers have a multitude of options so it makes shopping online really fun and gives you plenty of styles to choose from.
Alright, hopefully I've throughly convinced you to shop the above retailers!  Now to my look below.  Velvet was a big trend last winter and I have already been seeing it all around this year too!  Which is excellent because I wasn't ready to let that trend go (see what I wore to holiday parties last year here!) I spotted this sexy and rich colored velvet dress on Asos and it just screamed the holidays to me!  In addition to the rich color, the velvet and long sleeves make it perfect for those wintry vibes (even in Los Angeles, it does cool off at night!) and it's low cut and high cut in all the right places.  The best part is it's under $100!
In addition to this look, I have linked many more options below with accessories and shoes as well!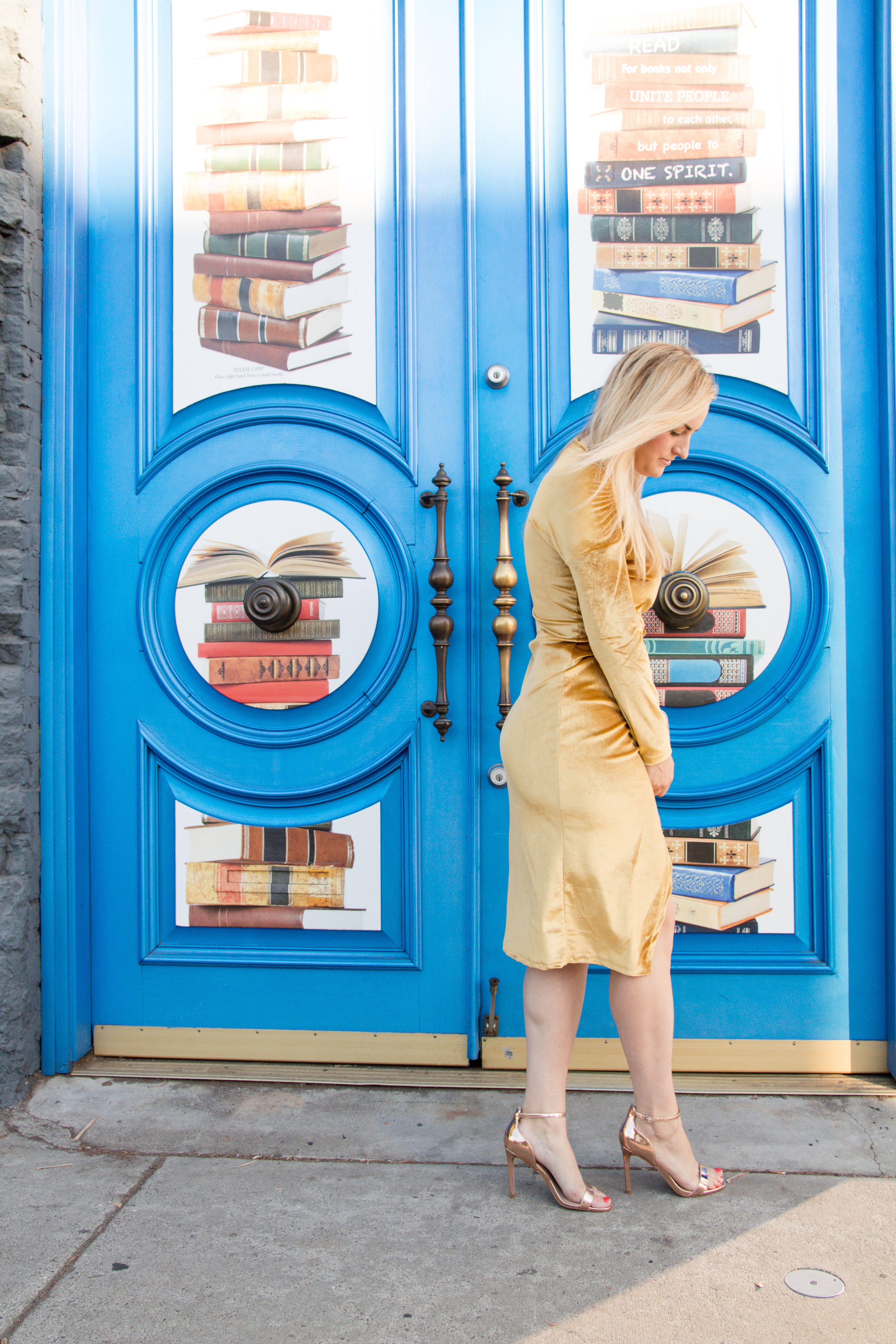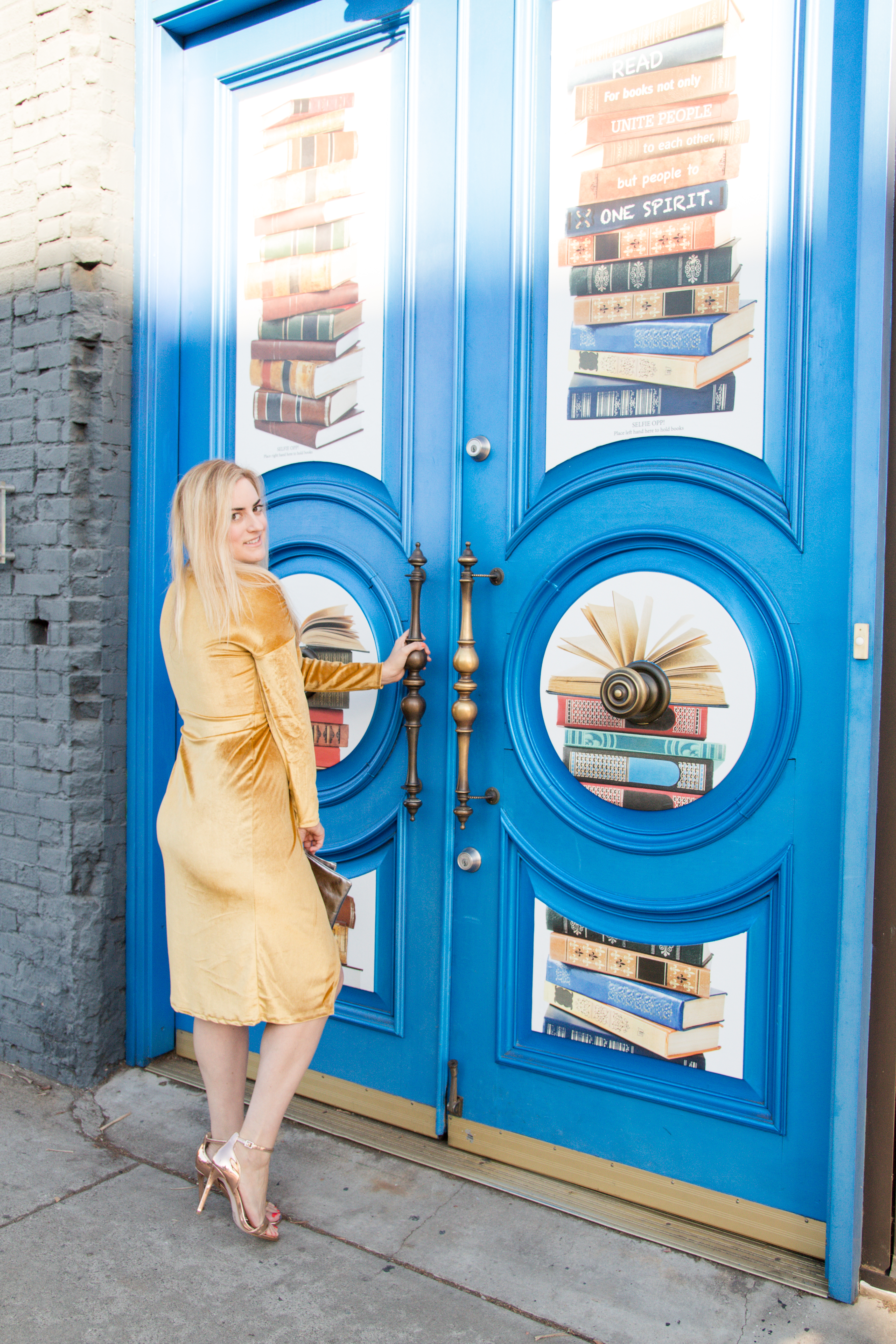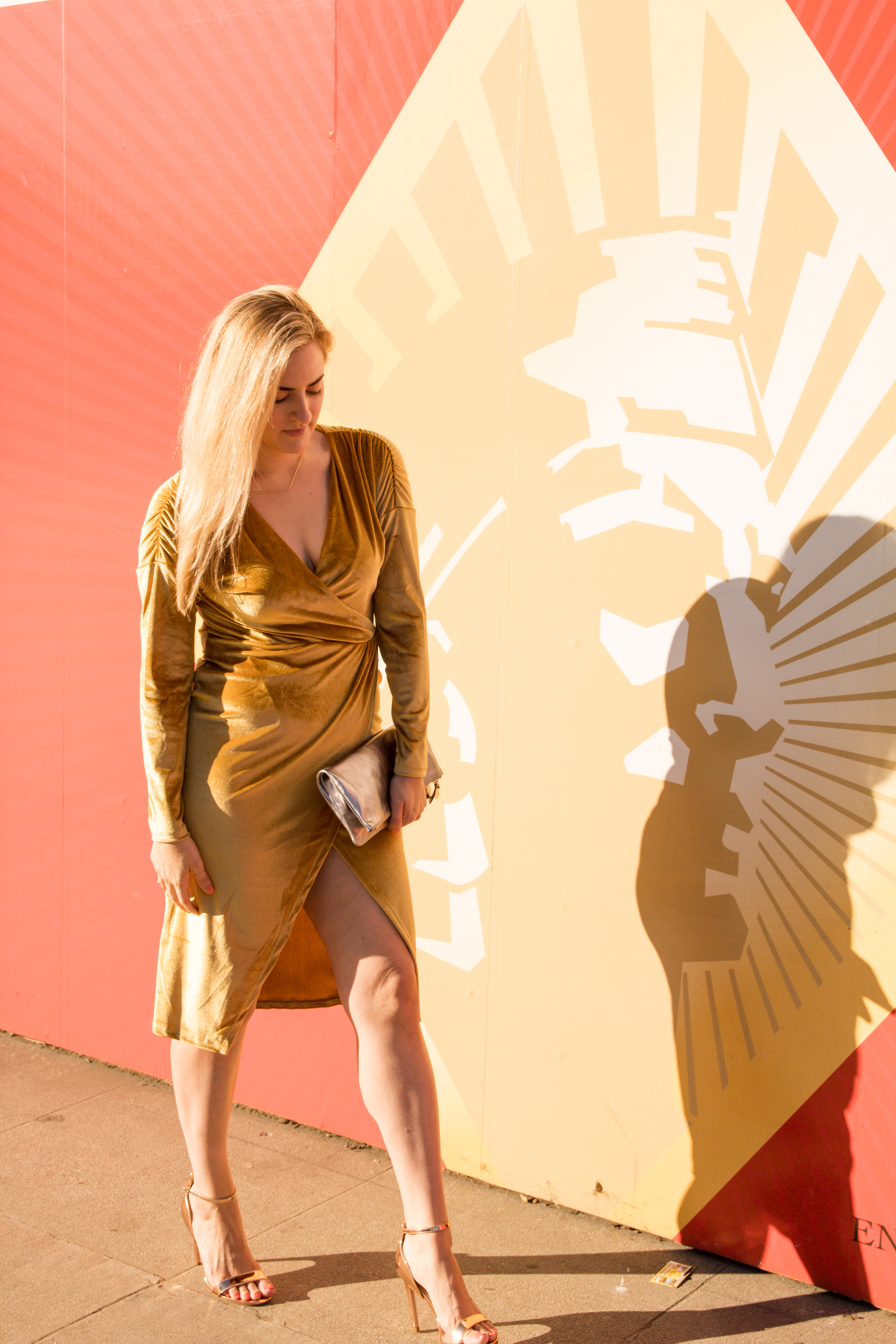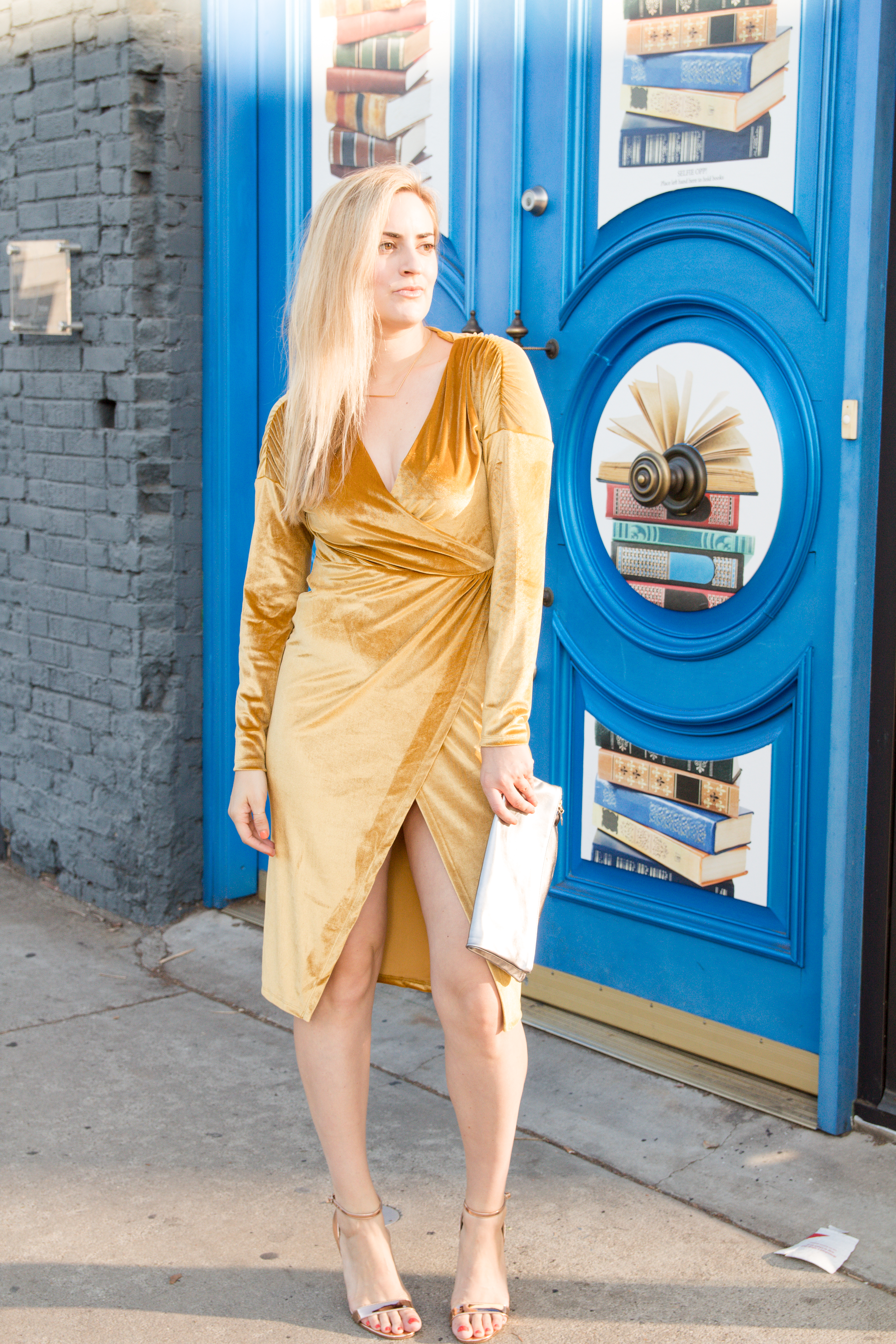 Holiday Wear
---
Go on...leave a Comment!