Summer Recap before Labor Day
Winter is coming…as they say. (I'm sure all you Game of Thrones fans understand that reference!)  It seems to me that life is actually imitating art because over in NYC we have legitimately entered fall: cool mornings, warm days, and cooler nights.  Even with the cooler evening, I am still holding on to summer by drinking iced coffees (I mean let's be real this is a year round habit for me), painting my nails white (love a white manicure in the summer), and of course reminiscing about my vacations to Cabo San Lucas and Spain — all before Labor Day arrives.  So in order for you to hang on to summer with me I'm blogging about my trips below!
First Up:
Cabo San Lucas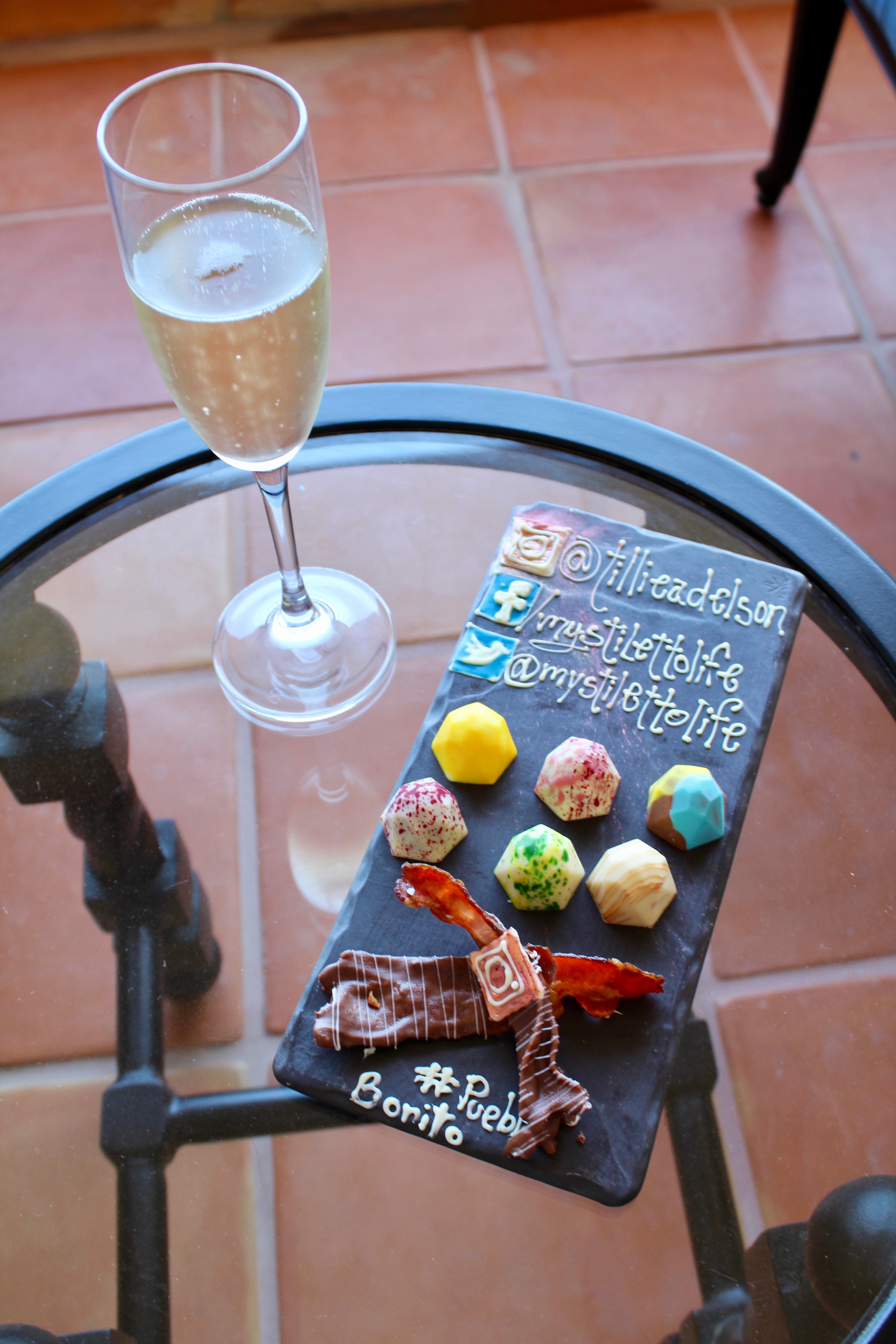 I first went to Cabo over Spring break in college circa 2004 and going to Cabo when you're 32 and not 19 actually isn't that different except for the fact that you forget you're actually ten years plus older and in fact cannot party like it's 2004 anymore.  In lieu of forgetting this golden nugget of knowledge and presumably my age, I proceeded (and in good company I might add) to treat Cabo like my 19 year old self would but with an upgrade in accommodations and a very important reason for being there: a college friend's wedding!
Let's just do a rough comparison to give you some perspective.
Cabo as 19 year old Tillie:
Jello Shots at Cabo Wabo.
Frozen drinks, nachos, and general debauchery in the Mexican sun.
A significant mix of broken Spanish and English spoken, the locals call it: Spanglish.
Stayed at cheap motels in the city center.
Cabo as 32 year old Tillie:
Jello Shots at Cabo Wabo.  Yes this remained.
Unlimited Frozen drinks, nachos, general debauchery in the Mexican sun.  Major sunburn.
Spanglish was noticeably more sophisticated and appreciated by the locals.
A fantastic 3 bedroom suite at the all-inclusive Pueblo Bonito Sunset Beach resort which included:
2 bedrooms, 1 one living room, 2 full bathrooms, champagne and chocolate covered bacon, beer, wine, and soda stocked in the fridge, fresh fruit platters delivered daily, and of course a personal butler named Alfredo (holla Alfredo!).
Yes, the above is all true.  The Pueblo Bonito was very generous to me while I stayed there as a VIP guest and I even was able to take over their Instagram account while there – which was a lot of fun to reach a new audience.
See my photo diary below.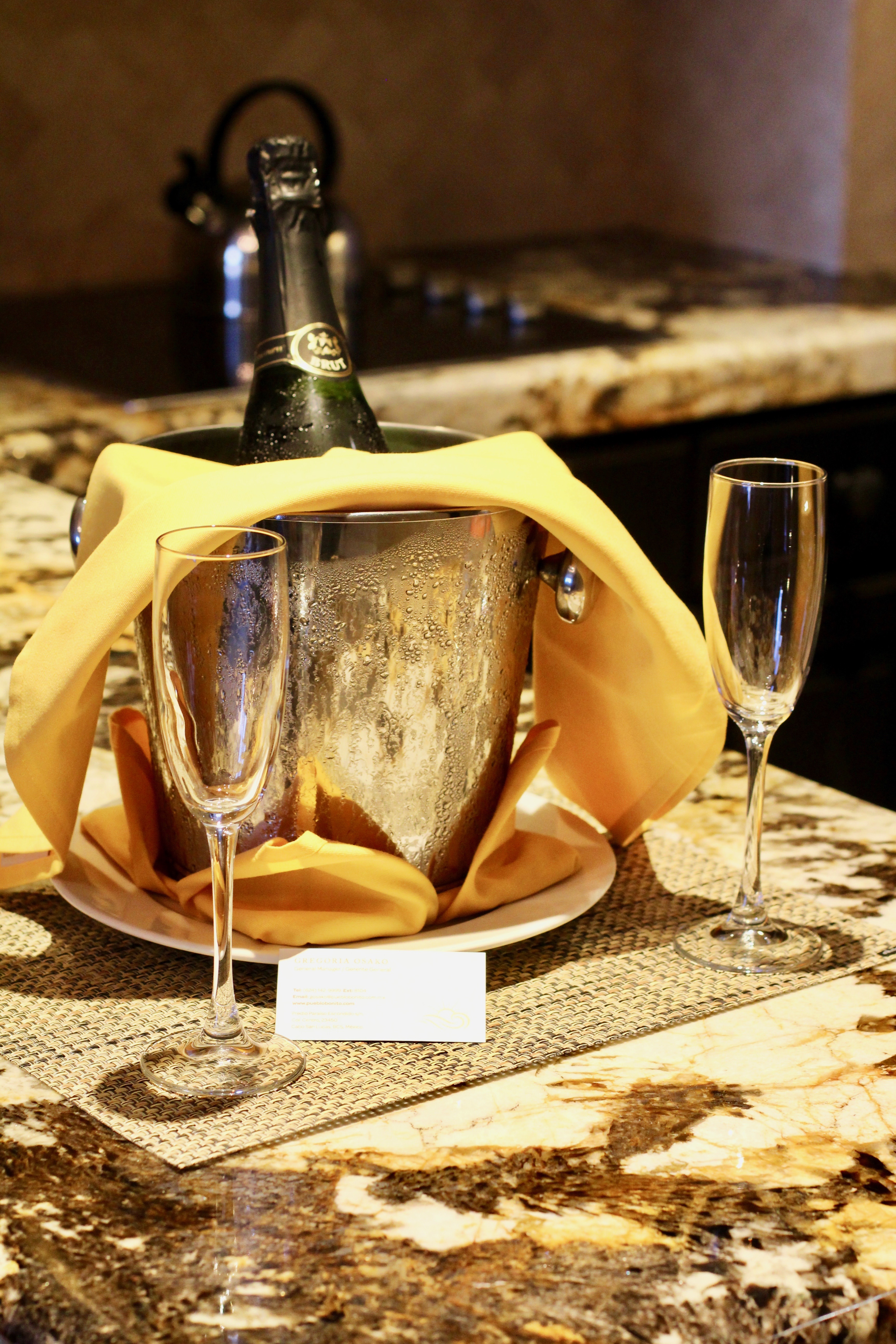 Champagne upon my arrival at the Pueblo Bonito Sunset Beach accompanied by chocolates and chocolate covered bacon (image above).  It was the perfect treat.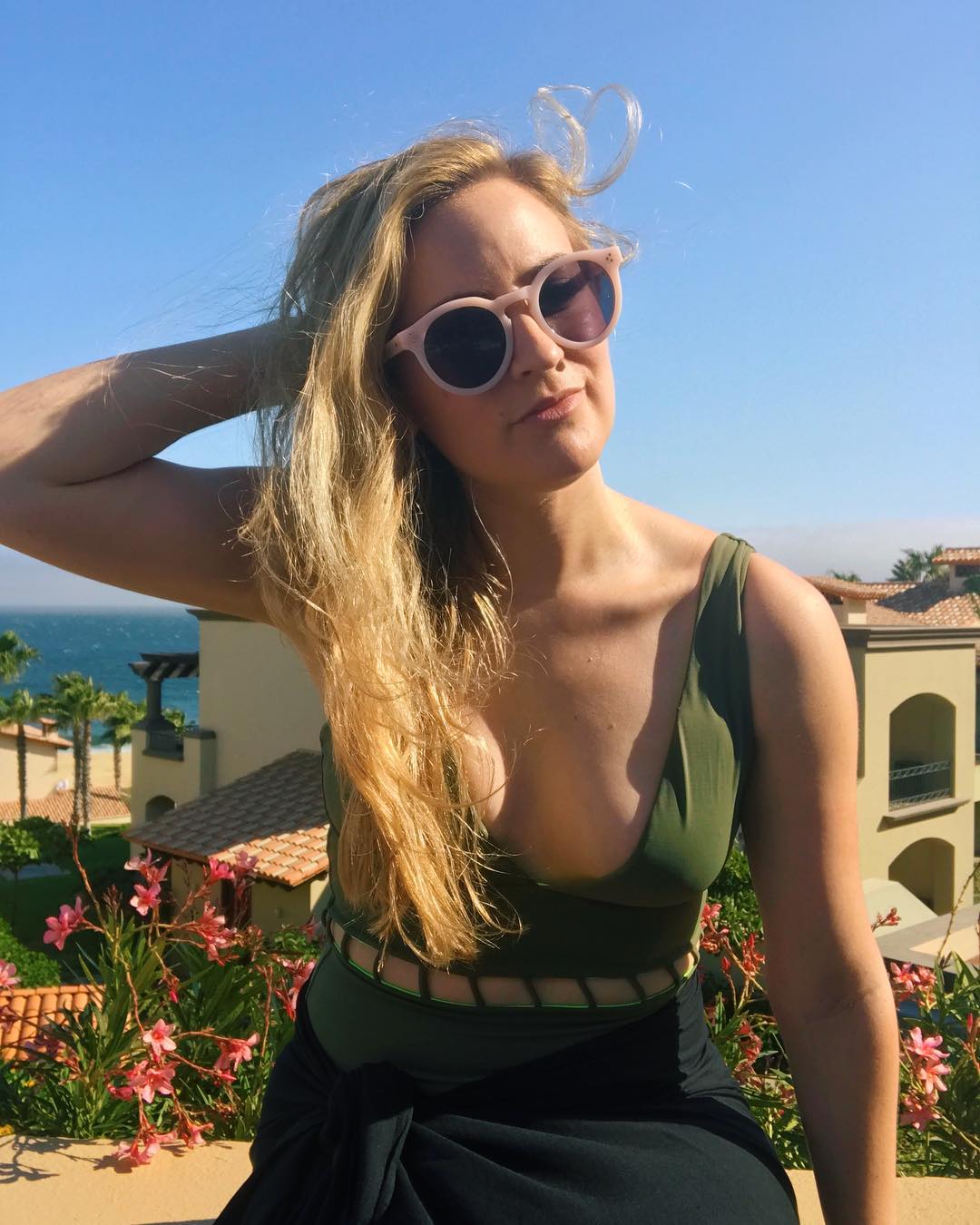 Going on a vacation soon?  Shop my favorite bathing suit here.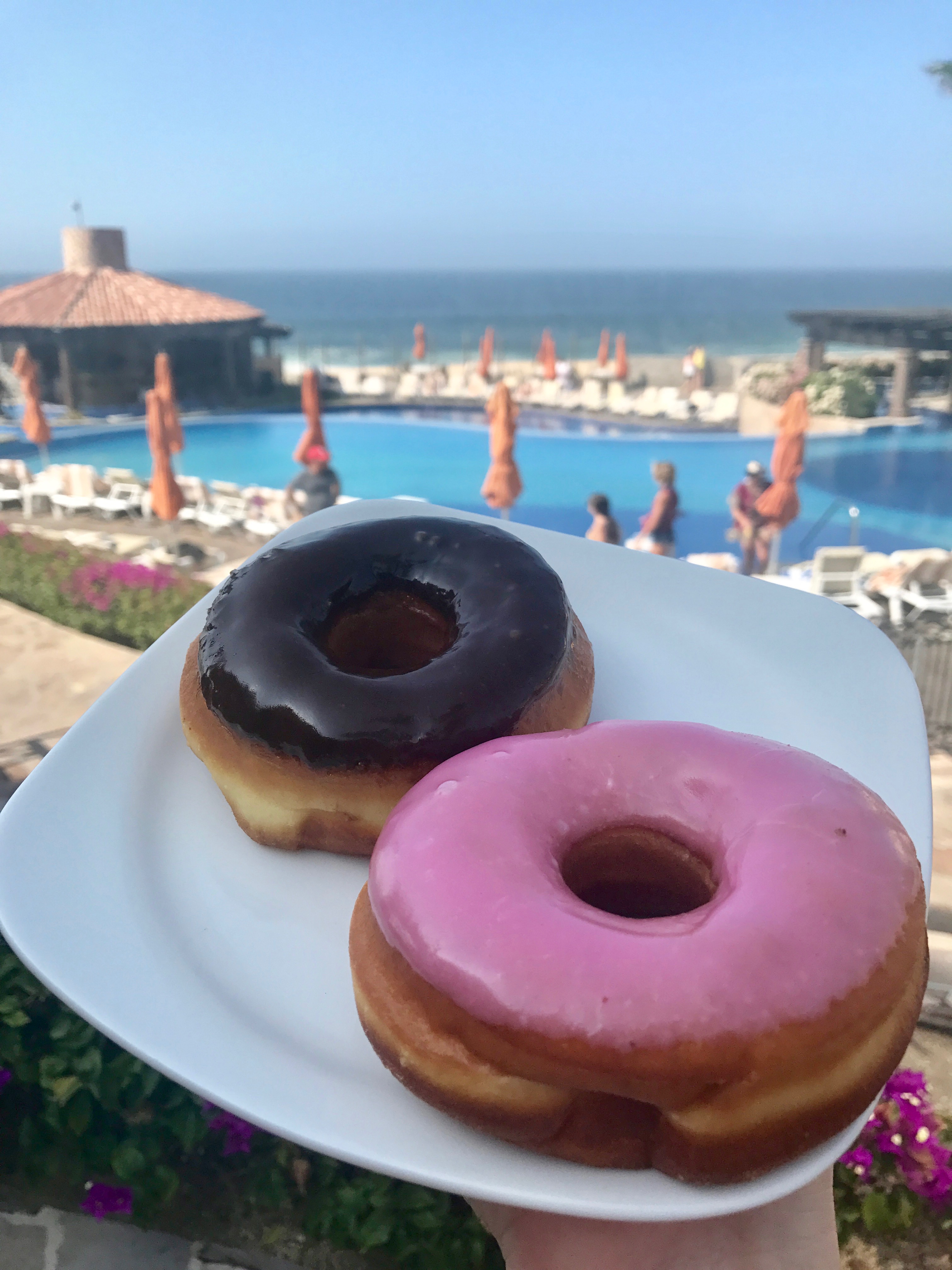 Morning donuts overlooking the main pool.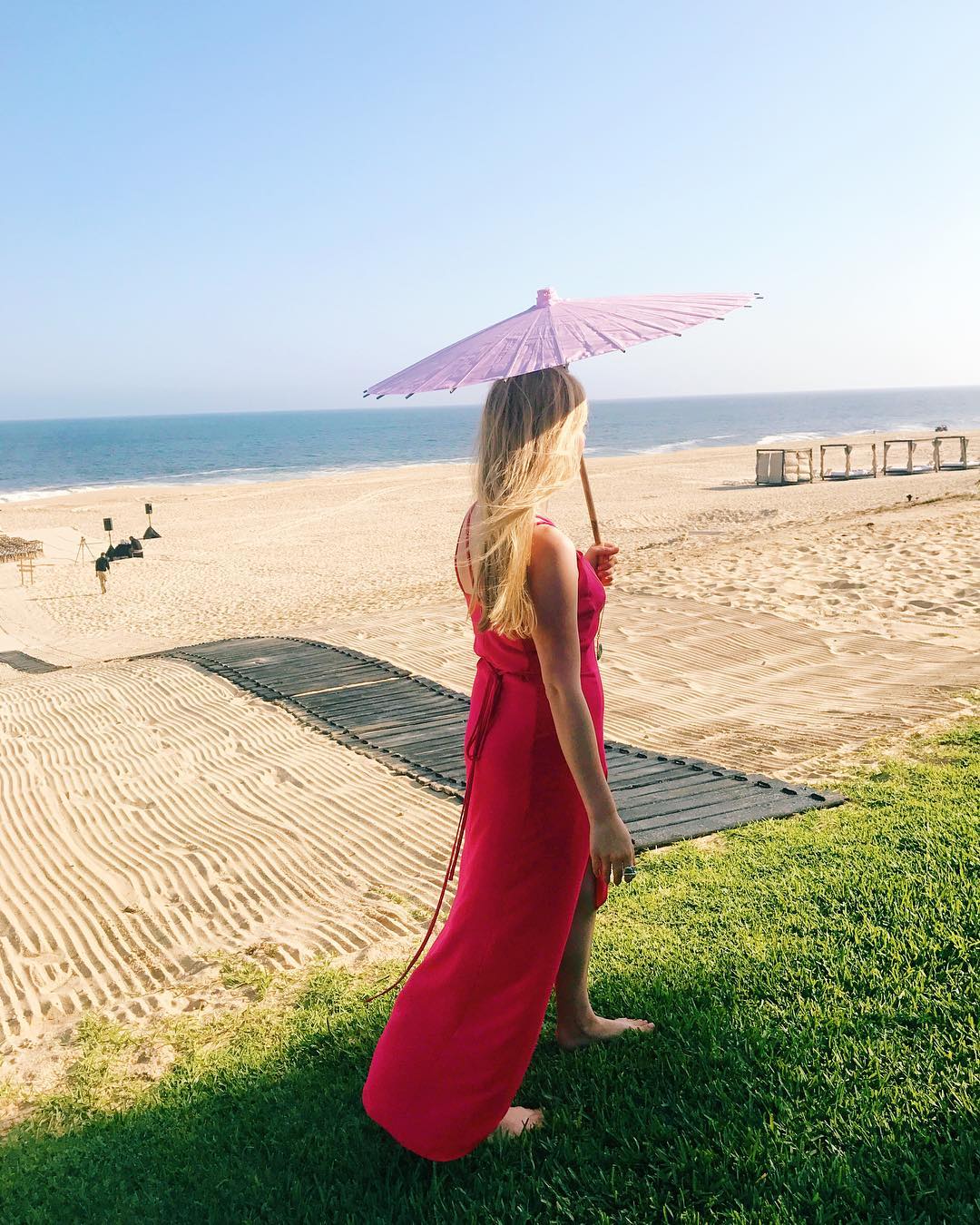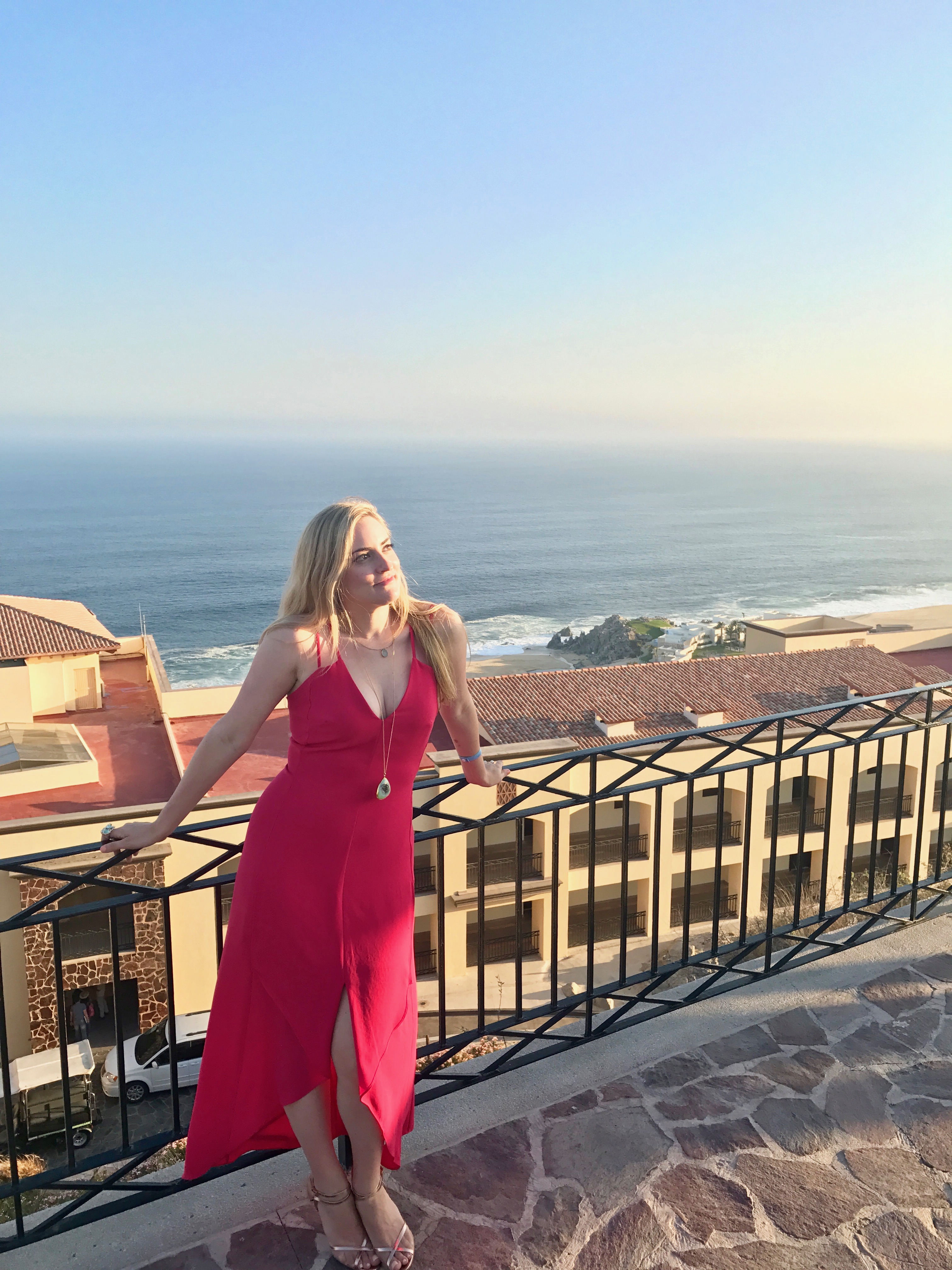 A fancy evening for a friend's wedding.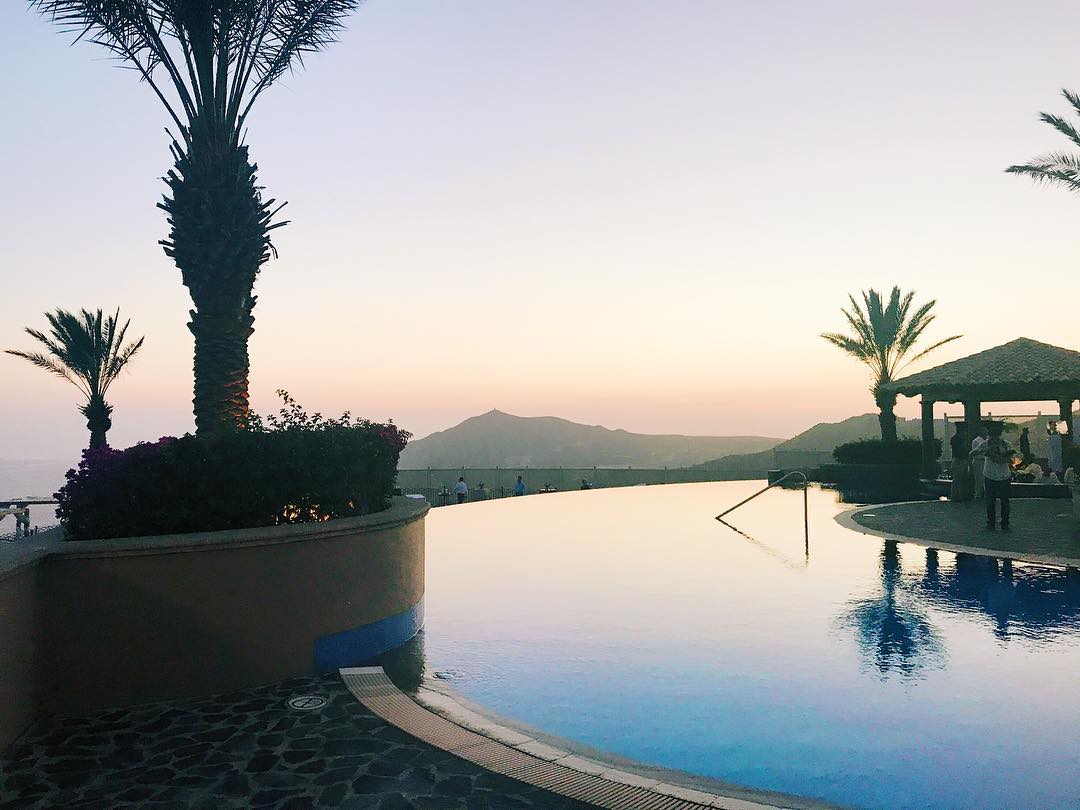 Views from the top where the wedding reception took place.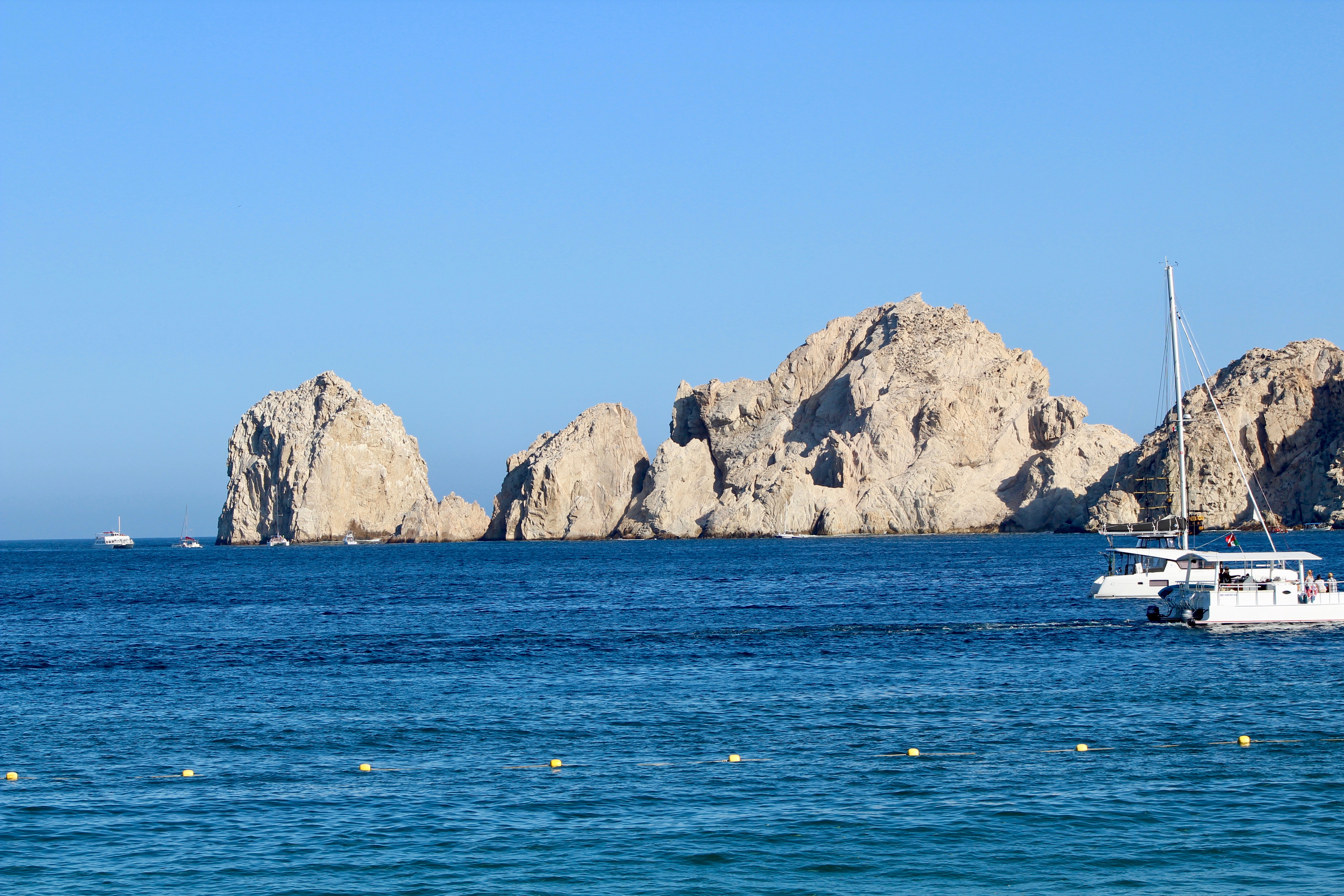 A lovely catamaran sail with views of Cabo's famous arch off of "Lover's Beach."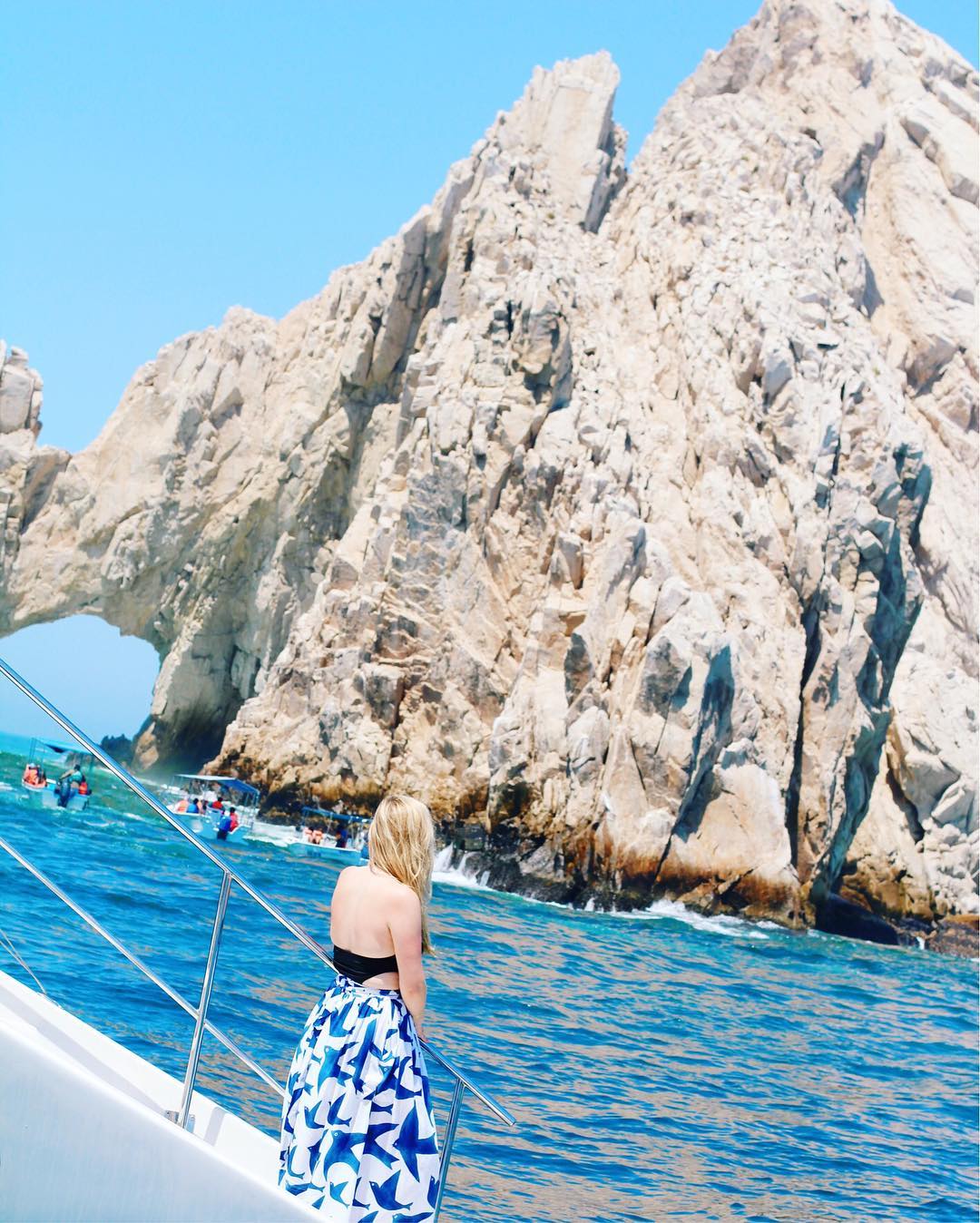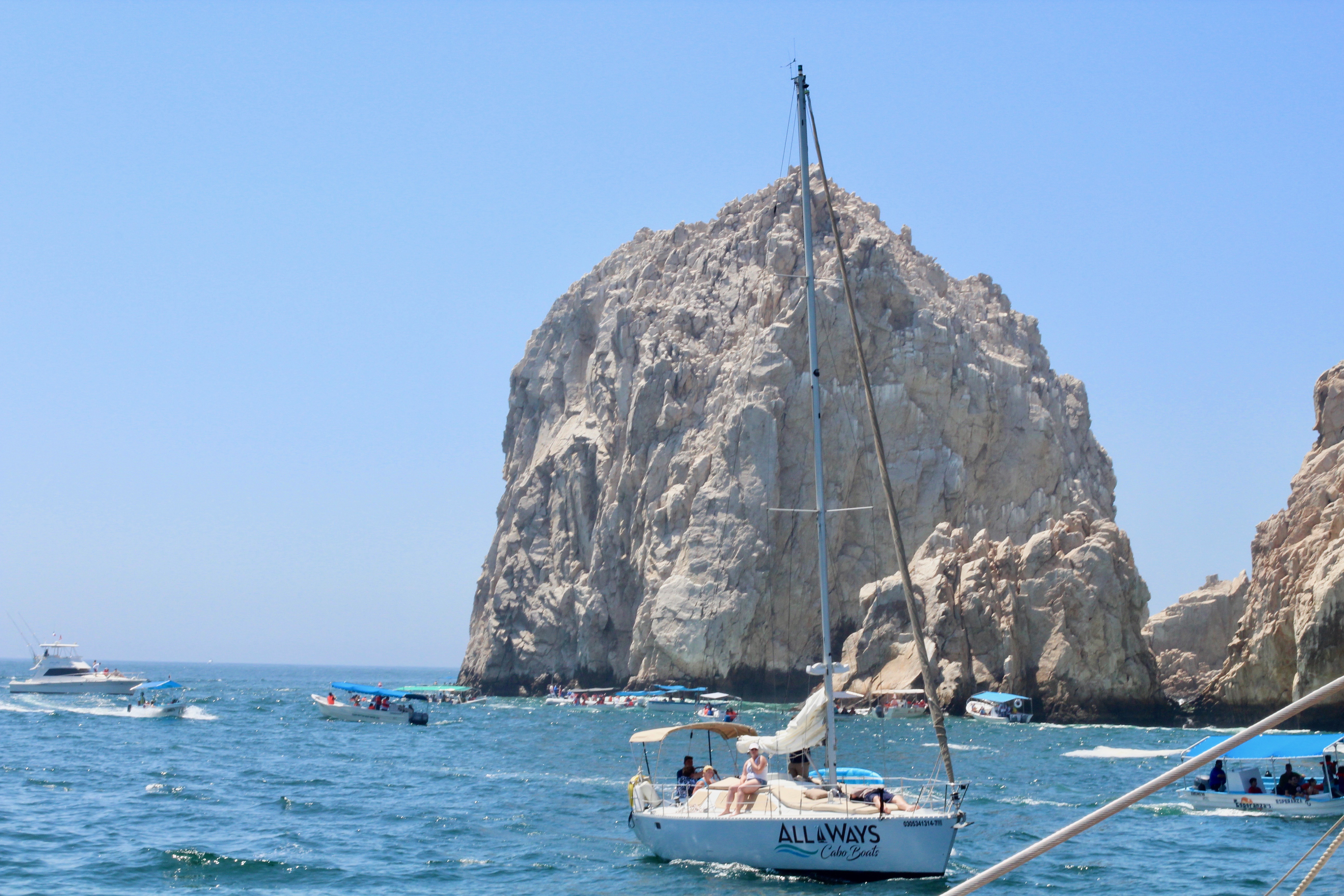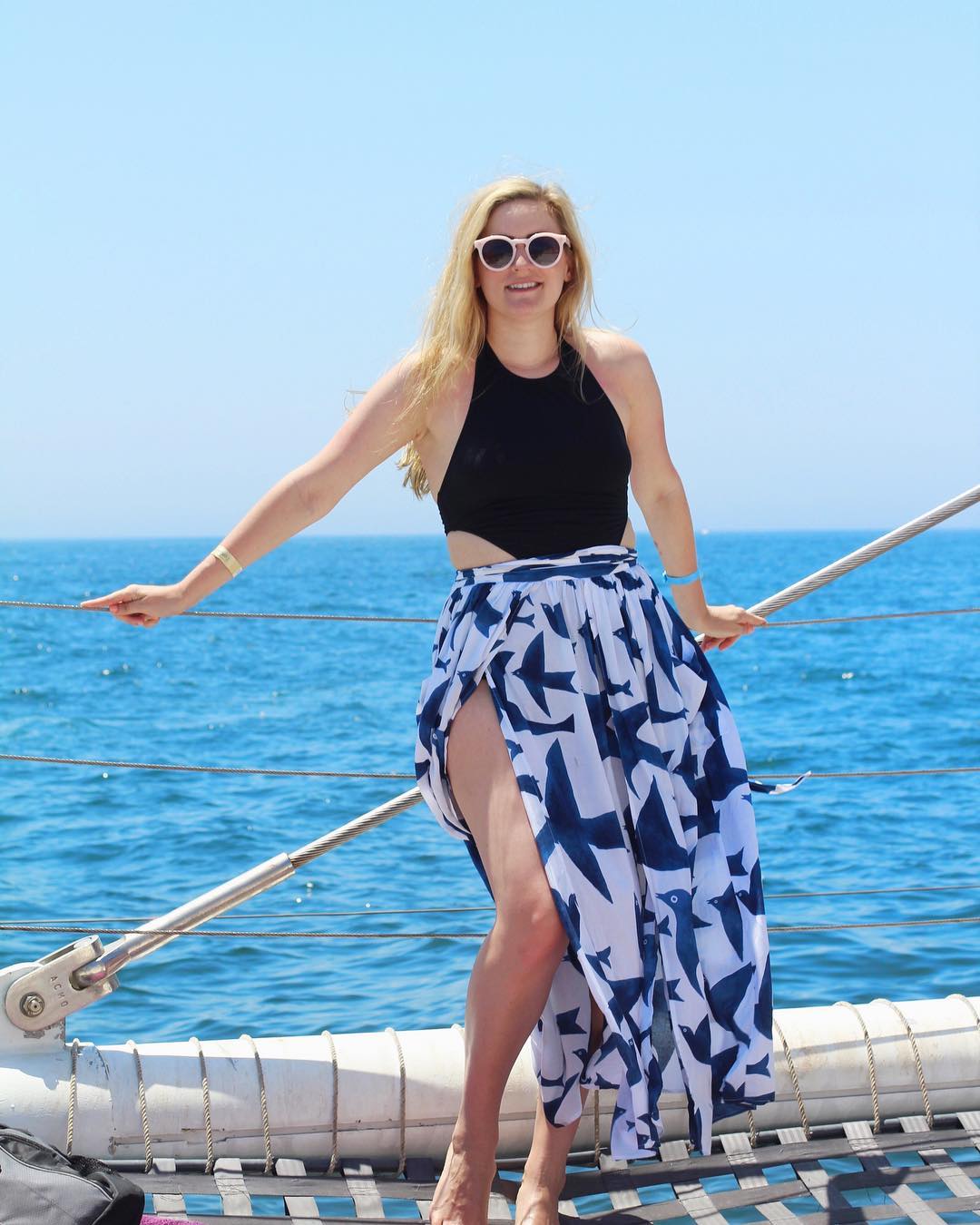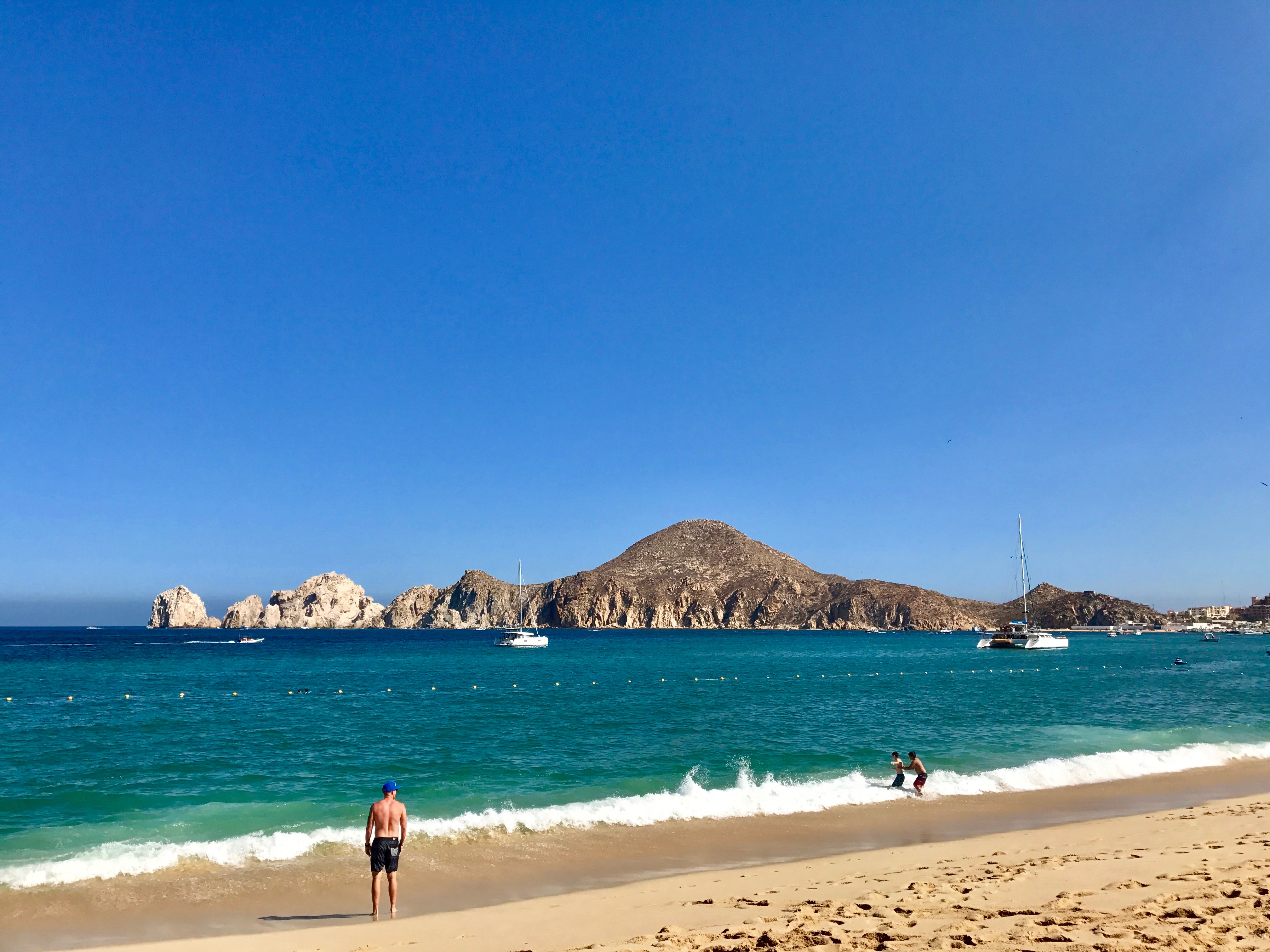 ---
Next up was a fabulous trip to Spain!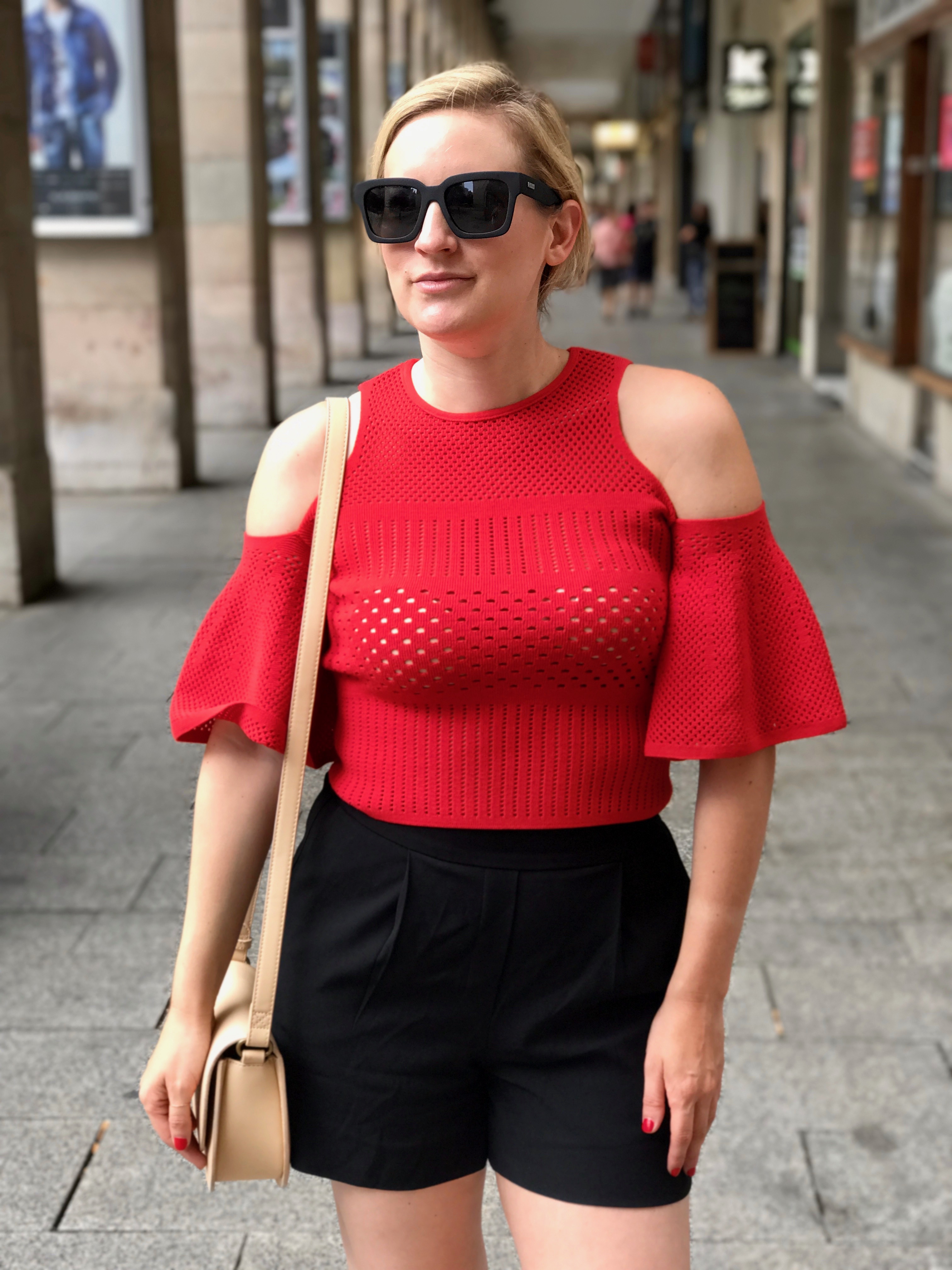 Yep it was back to back vacations for me this summer and I'm not going to lie: I loved it!  Well, there were some drawbacks to having back to back vacations, that being the Montezuma's revenge, which the case still remains as to whether I picked up that lovely illness in Cabo.
So on I went to Spain, not fully recovered but still with a heart full of wanderlust and yet, even with my optimistic attitude, my second day in Spain was spent in the emergency room. Womp. Womp. Thank goodness, this vacation was with my parents and my mom happens to be a Spanish native which came in quite handy when speaking to the nurse (as I was in no form to get showy with my previously mentioned highly sophisticated Spanglish skills).  (Fun fact about me: I'm half Spanish and going back to Spain ((I've been several times)) with my mom and dad to visit Spanish relatives was immensely special.) So one full dose of antibiotics later and we were on our way to continue our adventure of paella, pintxos and tapa eating, a Spanish wedding in the country, and a road trip through several Spanish cities like Valencia, Zaragoza, and San Sebastian.
See my photo diary below!
---
La proxmia vacacion era en Espana.  Tenia vacaiones a lado este verano y no puedo mentir: era fantastico.  Menos una viaje al la sala urgencia para algo que creo he recogido en Cabo San Lucas — dios mio.  Una cosa que quizas no conozcas de mi, es soy un mitad esplanola.  Mi madre nacio en Valencia, Spain y para ir con ella y mi padre esta vez, era genial. Estamos en Espana para la boda de mi primo, y era muy especial para celebarar con mi familia alli.  Son geniales y gente que siempre tendra un lugar en mi corazon.
Y luego, hemos comido mucha paella, pintxos, y tapas y conducimos por el pais con paradas en  Valencia, Zaragoza, y San Sebastian.
Puedes ver la fotos abajo:
---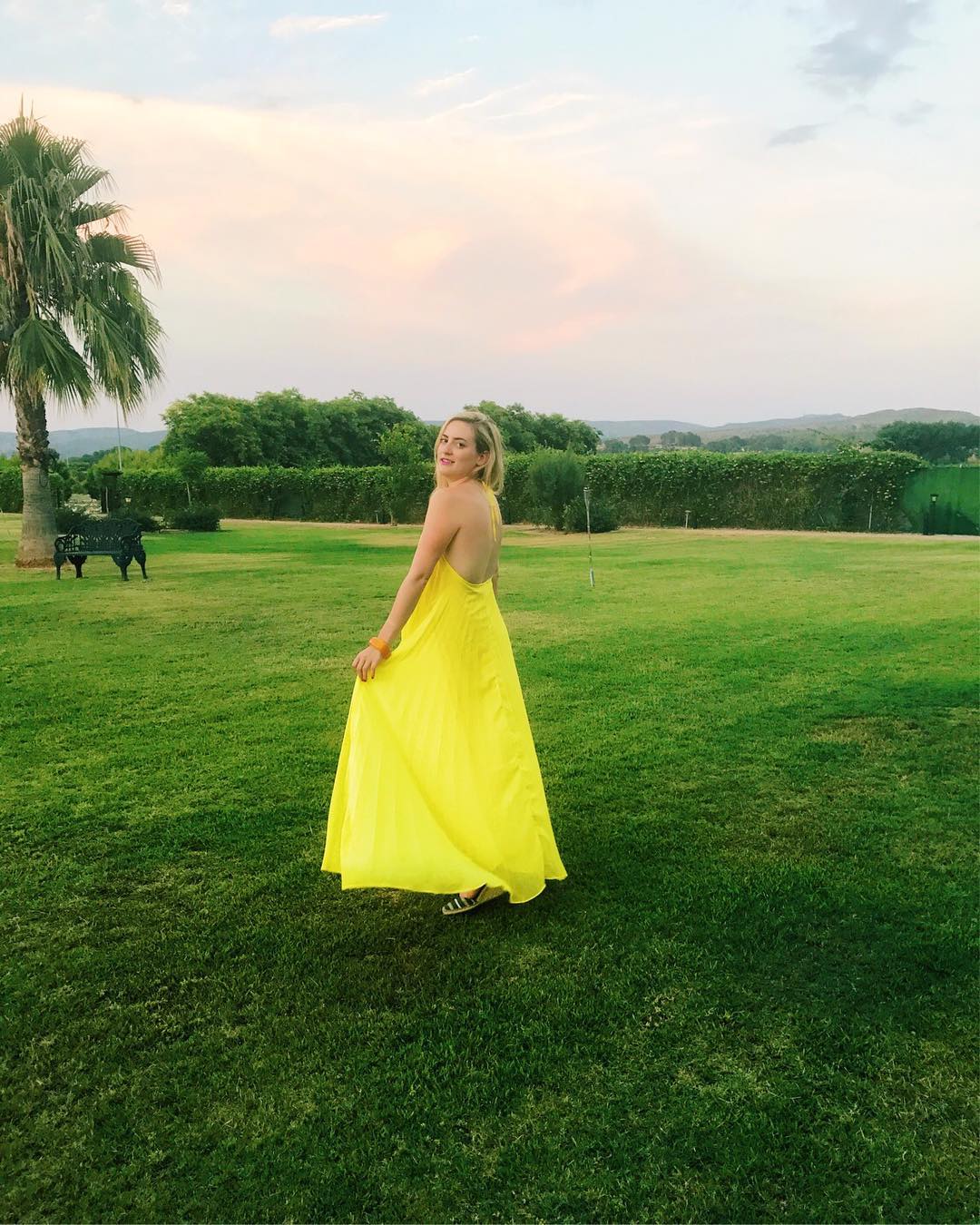 A Spanish wedding in the countryside.
This yellow dress is still available and is under $100!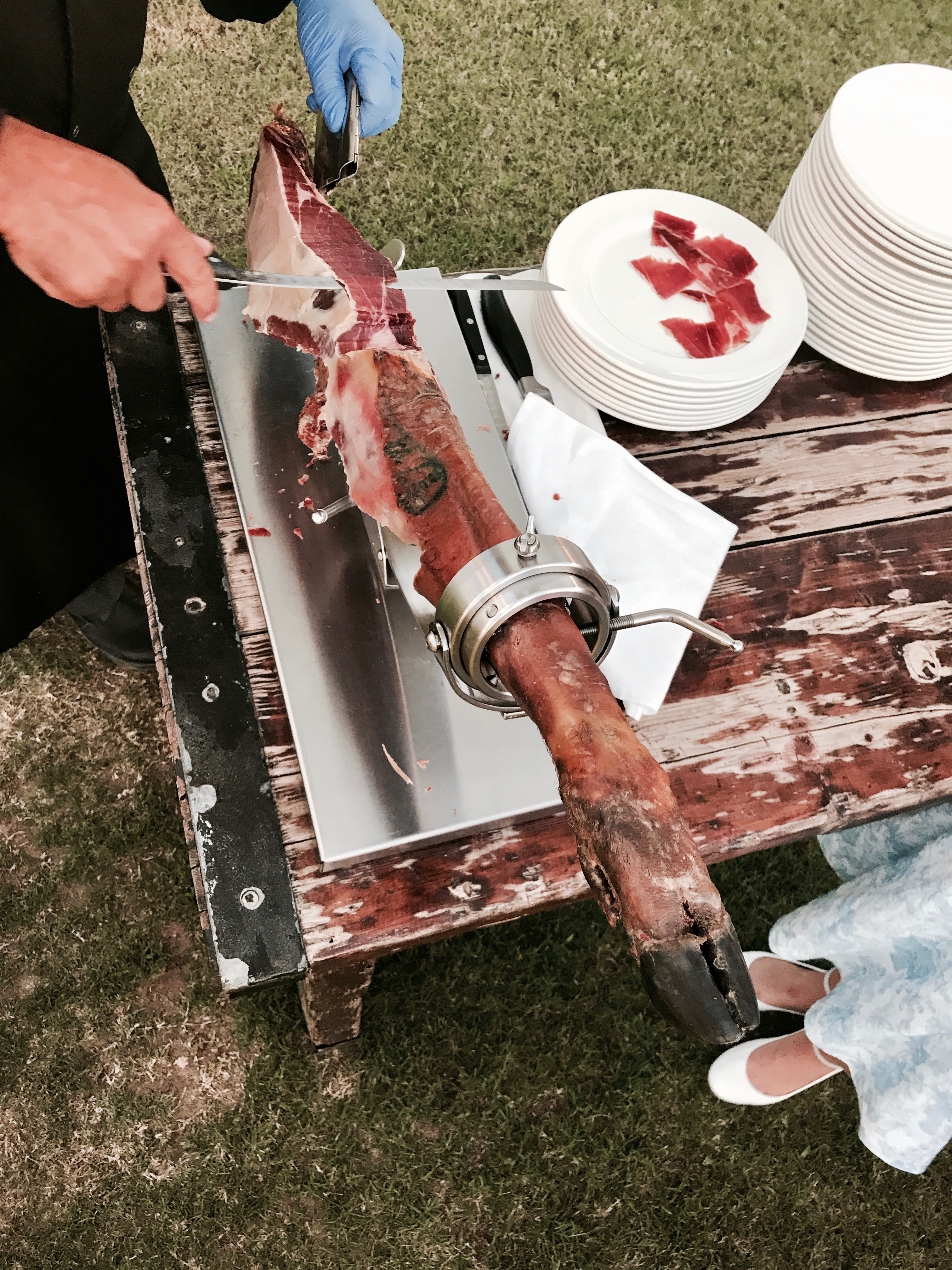 Jamon being cut at the wedding reception…muy normal para una boda en Espana!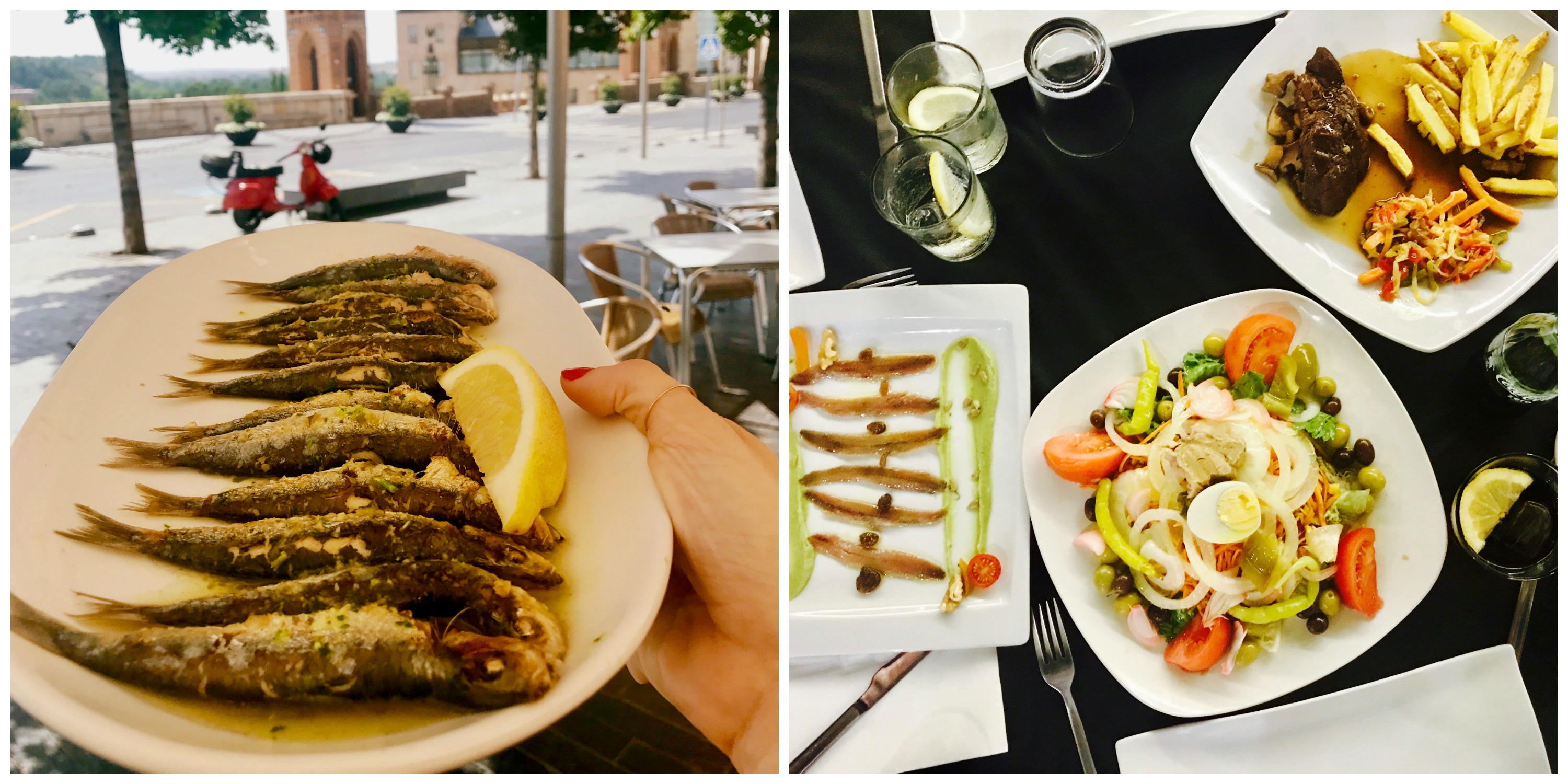 A vacation in Spain is not complete without indulging in the Spanish cuisine.  Above left we ate a plate of sardines (and by "we" I mean my mom ordered them and I dubiously picked at them).  My dad BYOP'd (bring your own paella).  Ha!  We had leftovers from the paella below that we ate with family in Valencia and he took it upon himself to eat those for lunch.  The above food was at a stop off in a small town called Teruel, on the way to Zaragoza.  As mentioned, below is a delicious homemade paella by my family members in Valencia — the pan was huge and as the Spanish tradition is that you can eight eat right from the pan or from a plate — I chose the pan!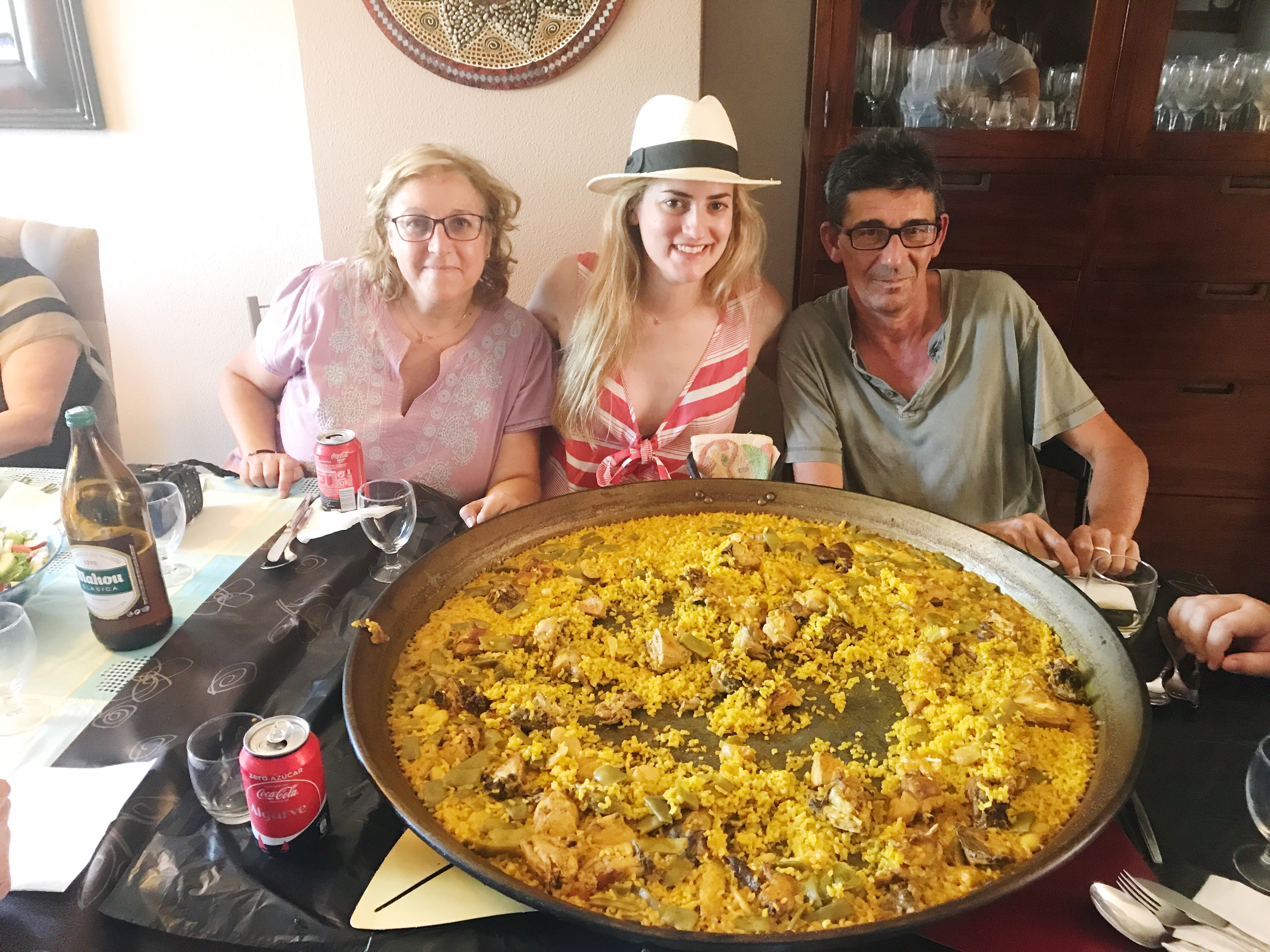 Zaragoza, Spain near the Cathedral of Pillar.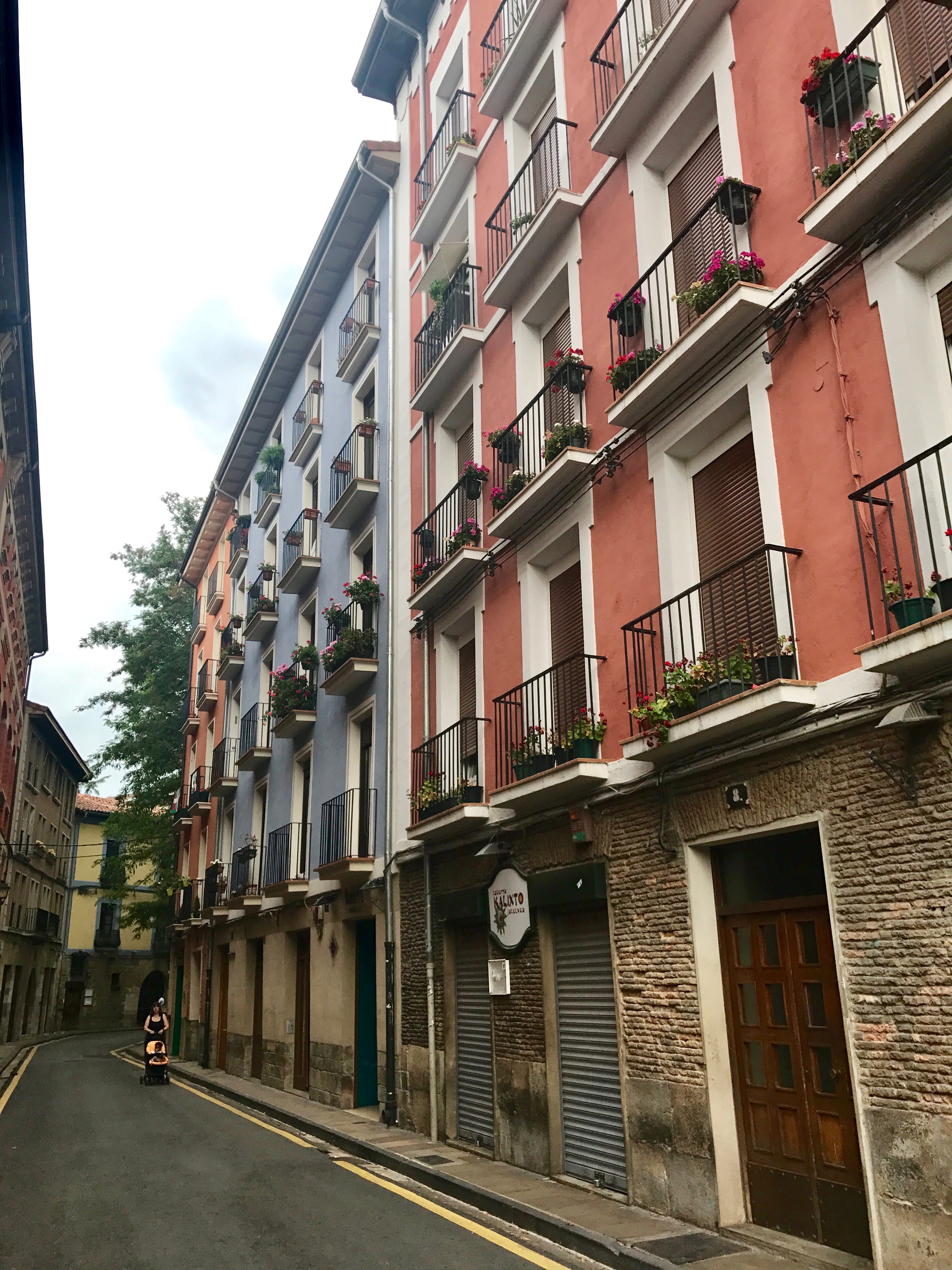 A stop off in Pamplona, we had just missed the famous running of the bulls festival.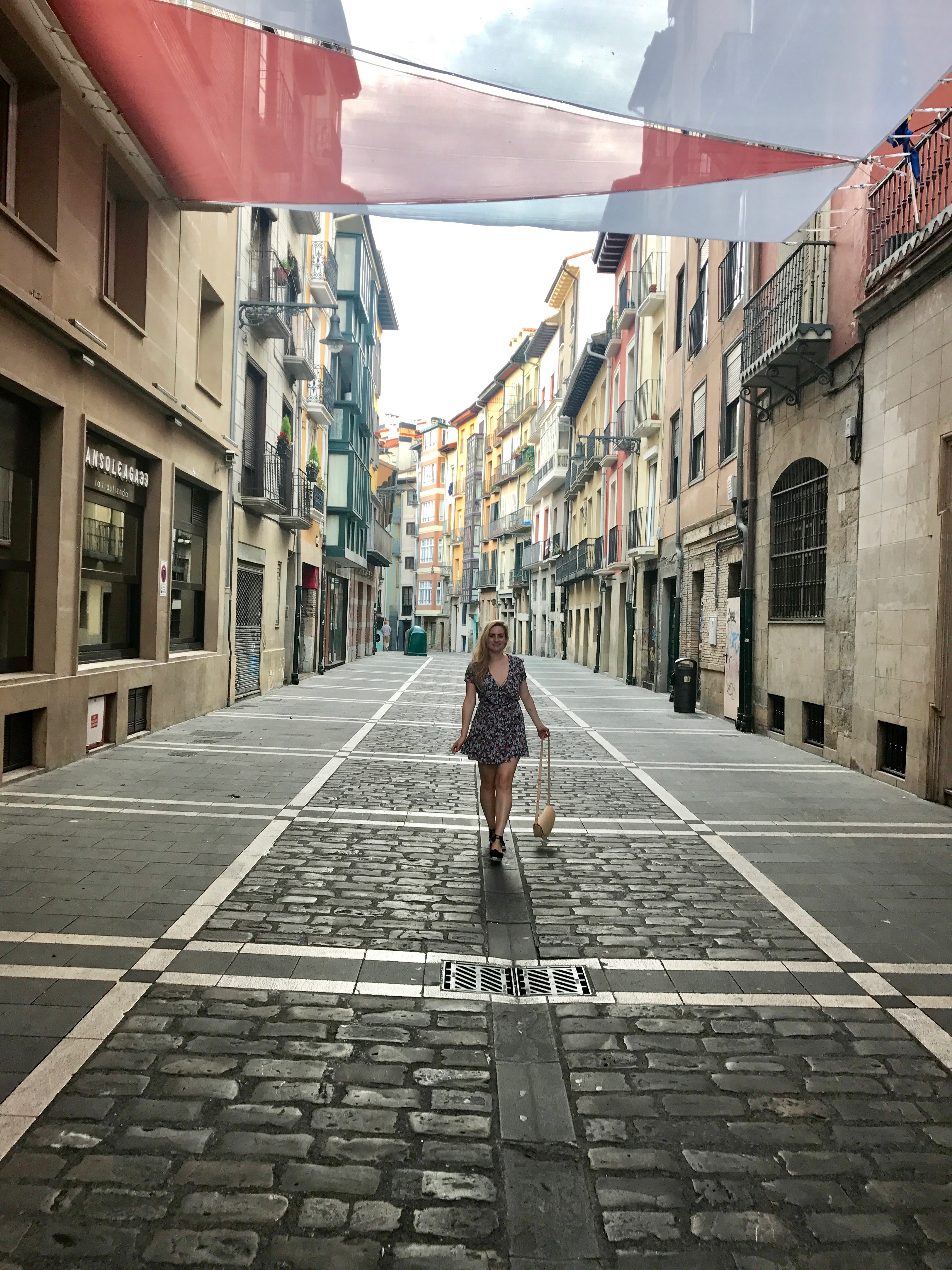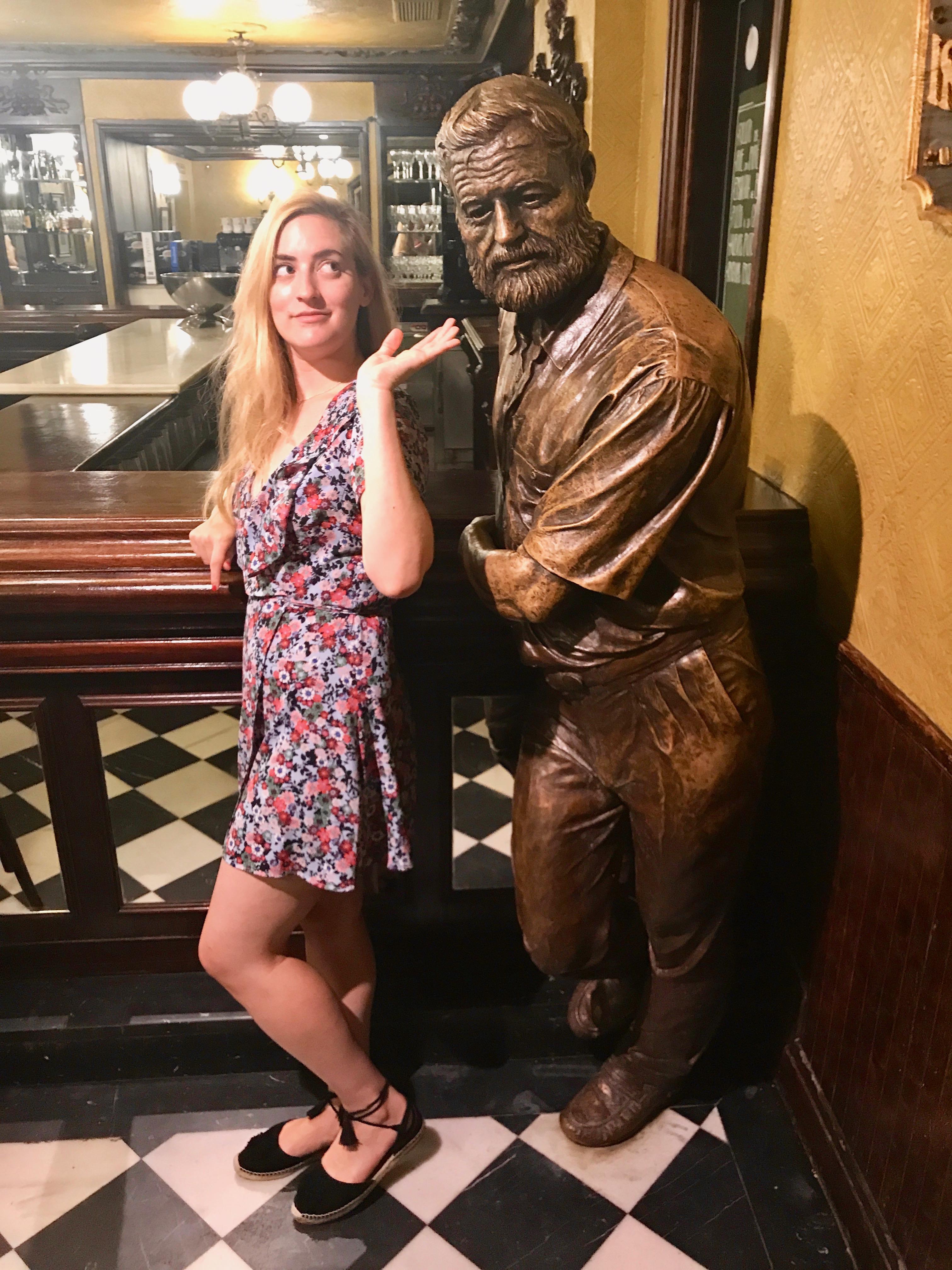 Ernest Hemingway spent many of his days at Cafe Iruna in Pamplona — if you happen to be there stop by to see the life size statue of him.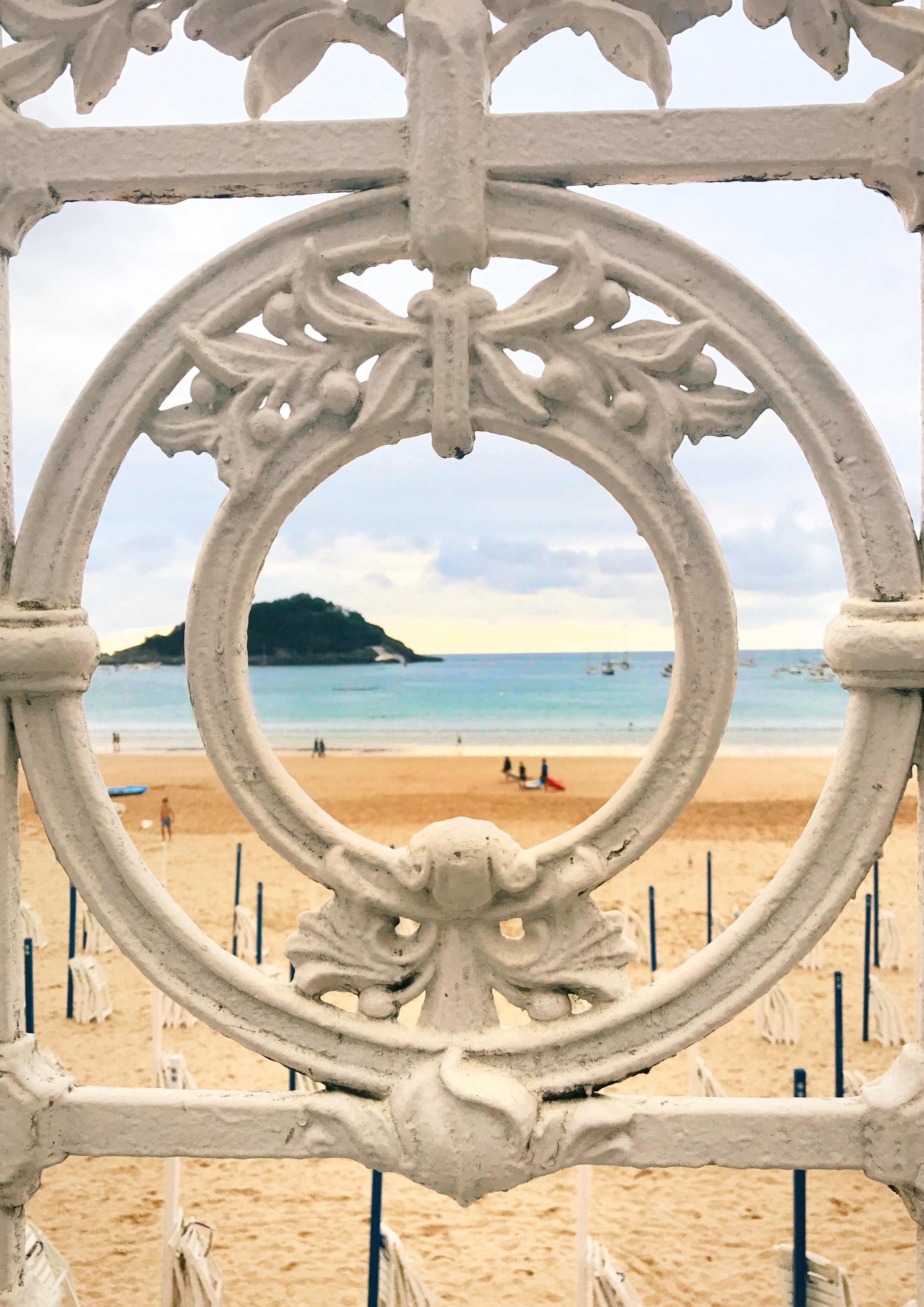 Next up San Sebastian in Basque Country — here is a view from the promenade on the La Concha Beach.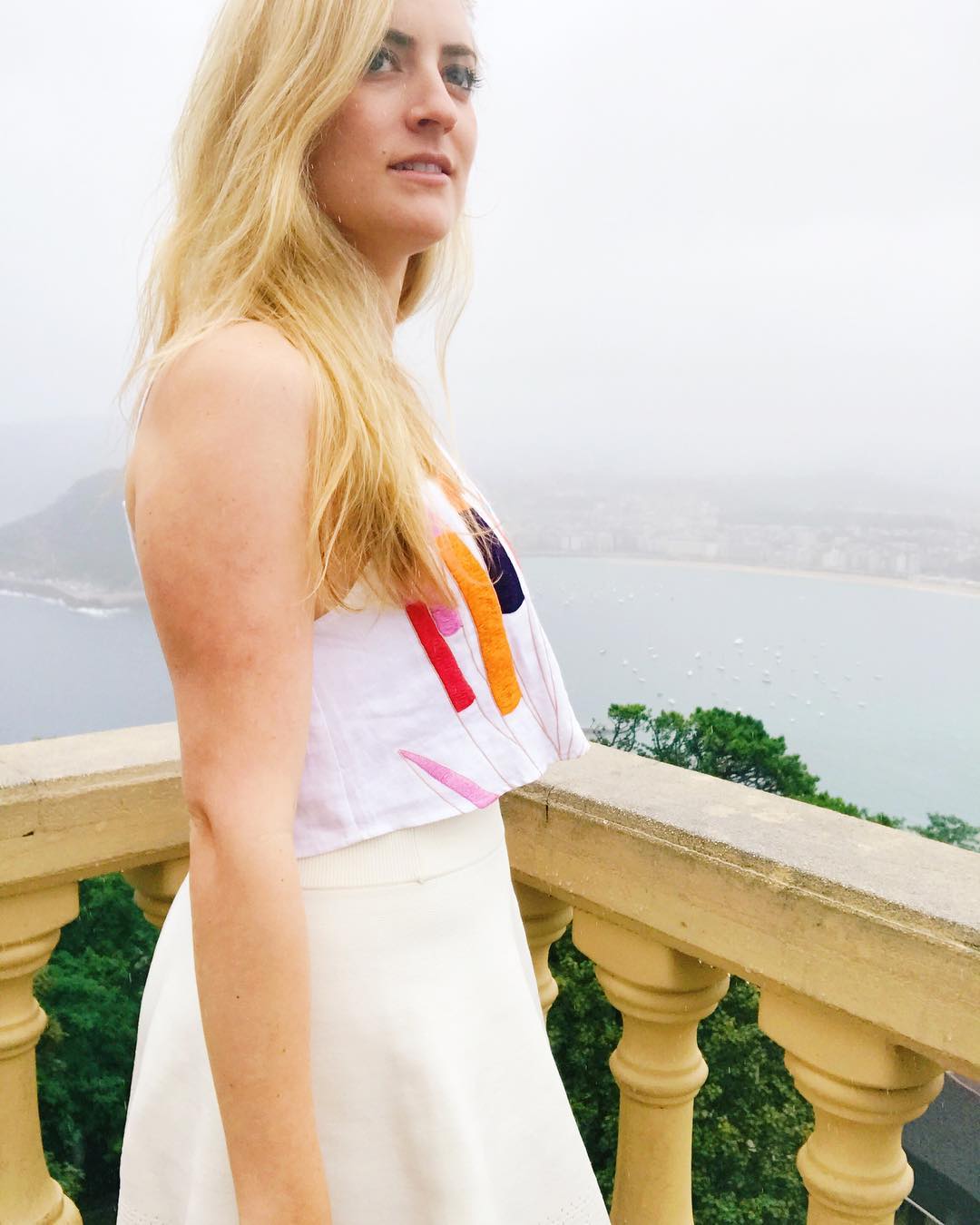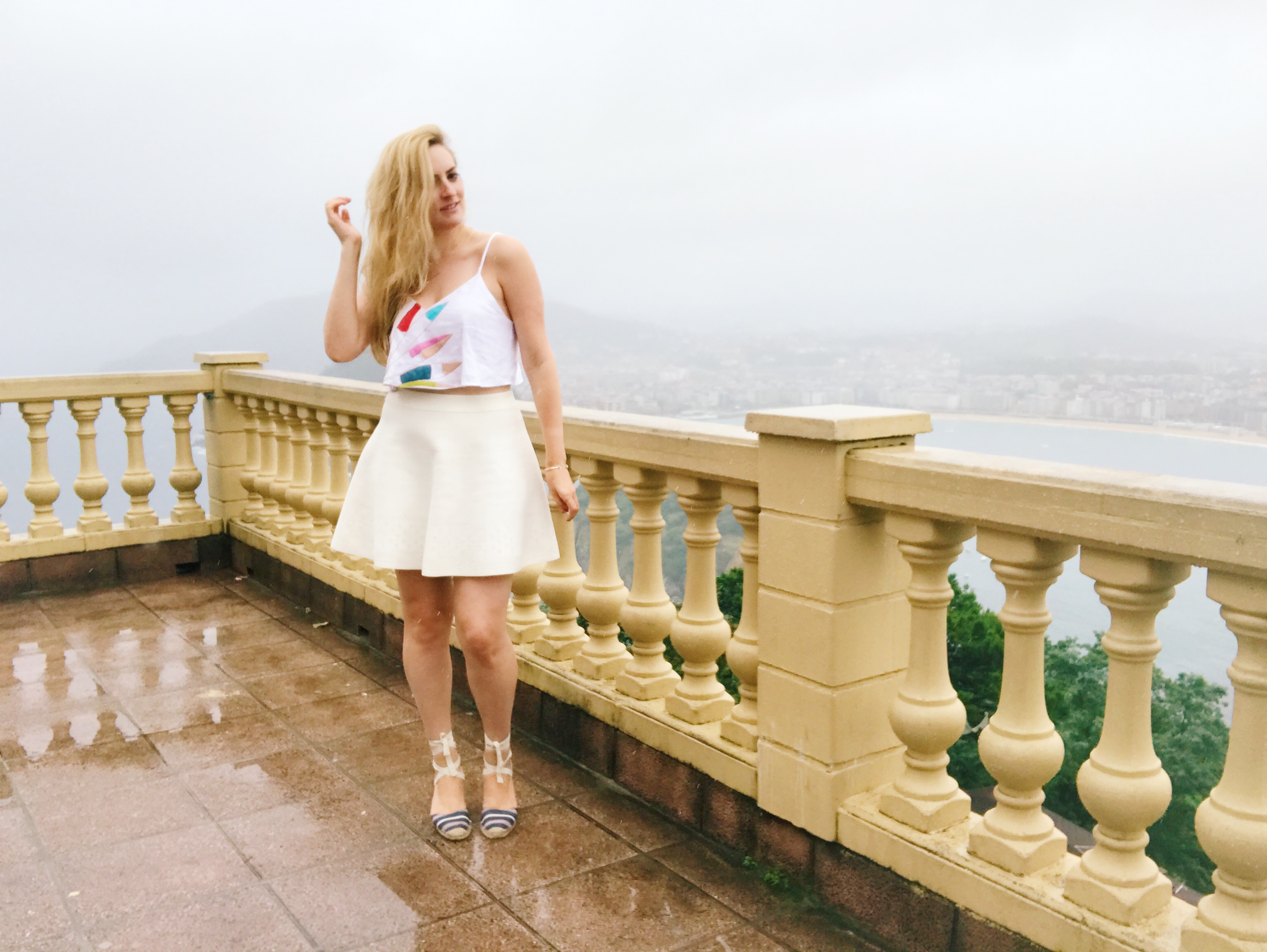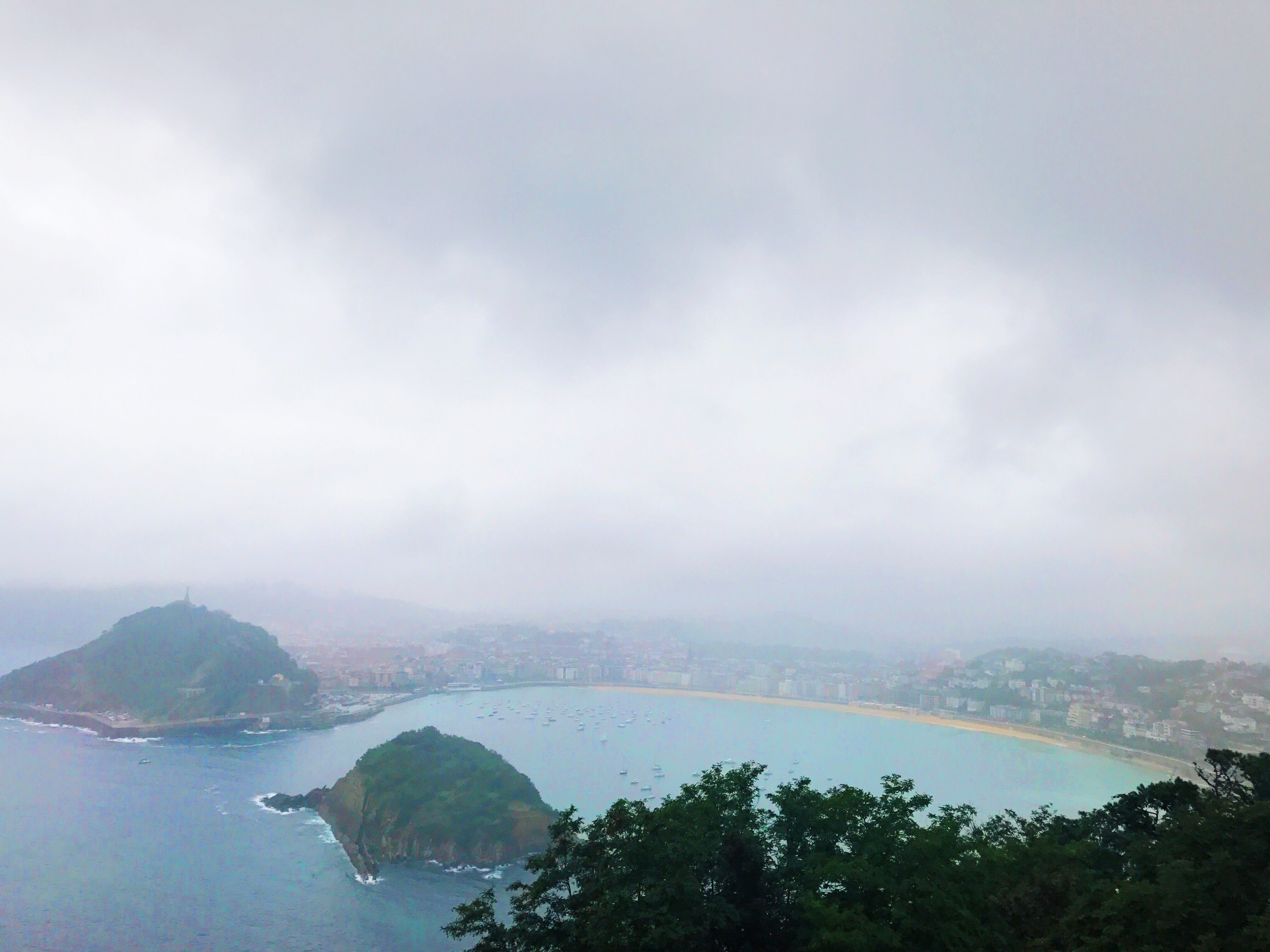 The view from the top of the mountain.  You can easily go up on a tram and take in the breathtaking La Concha beach from above.  We happened to be there on a cooler and rainy day but the view was still amazing.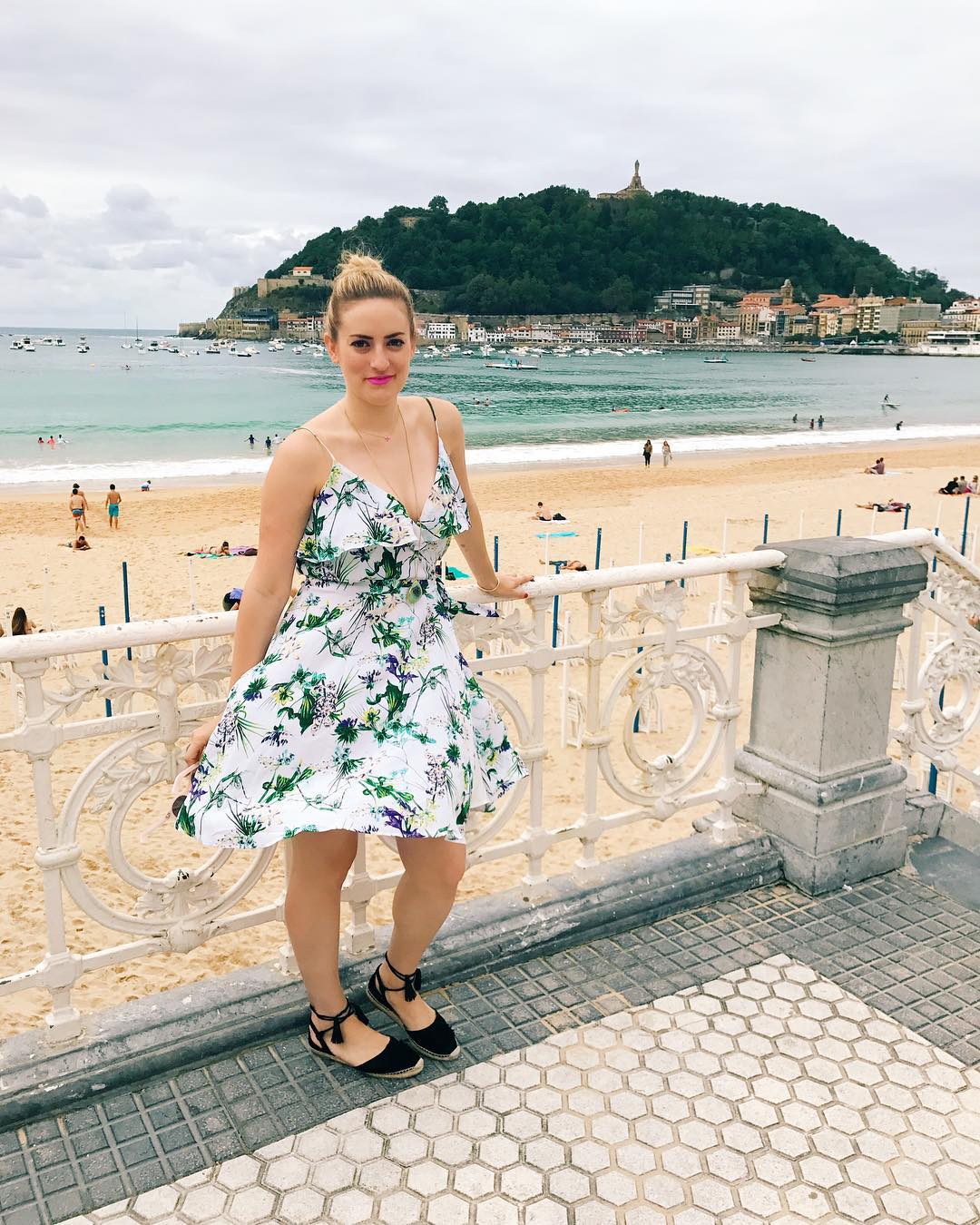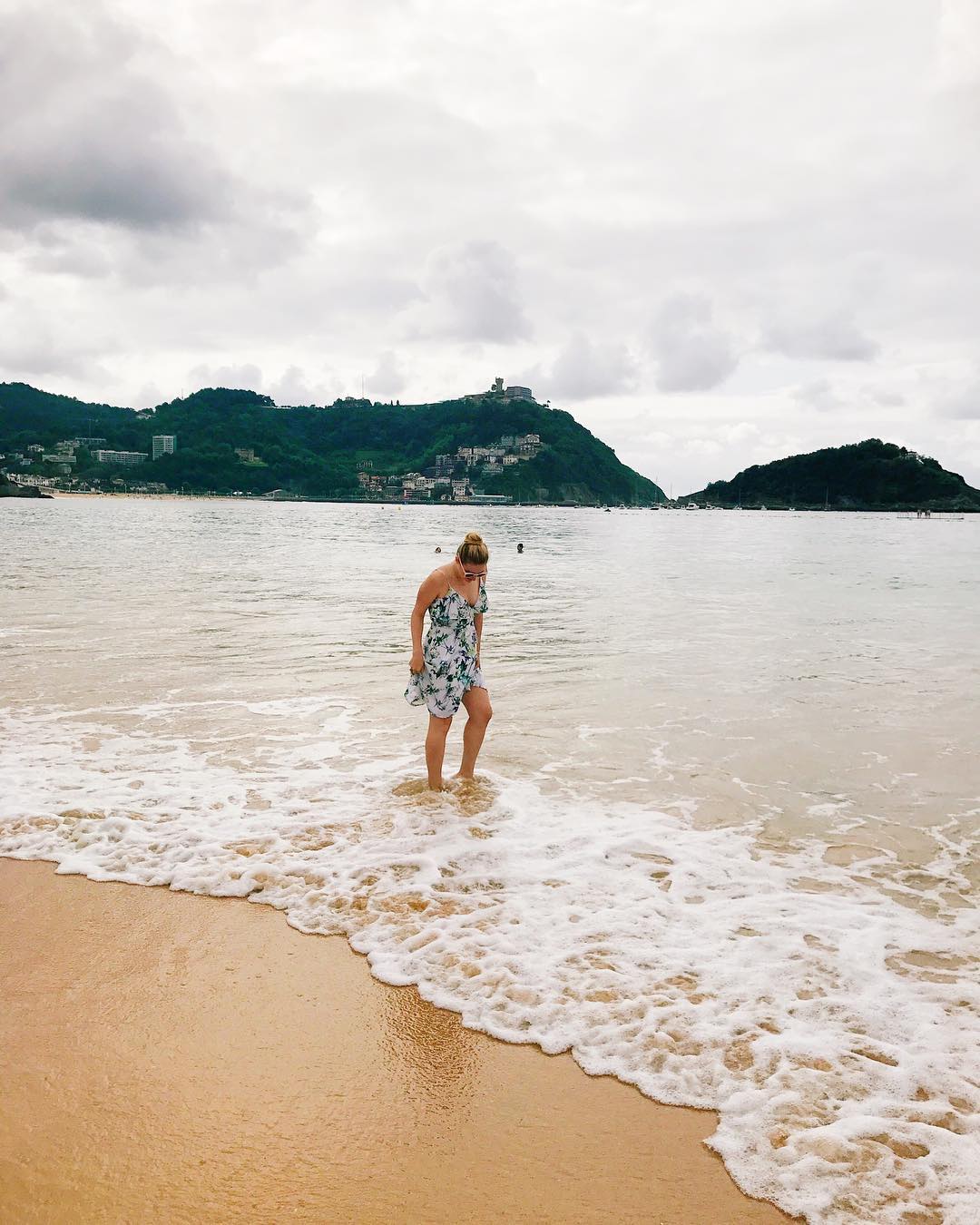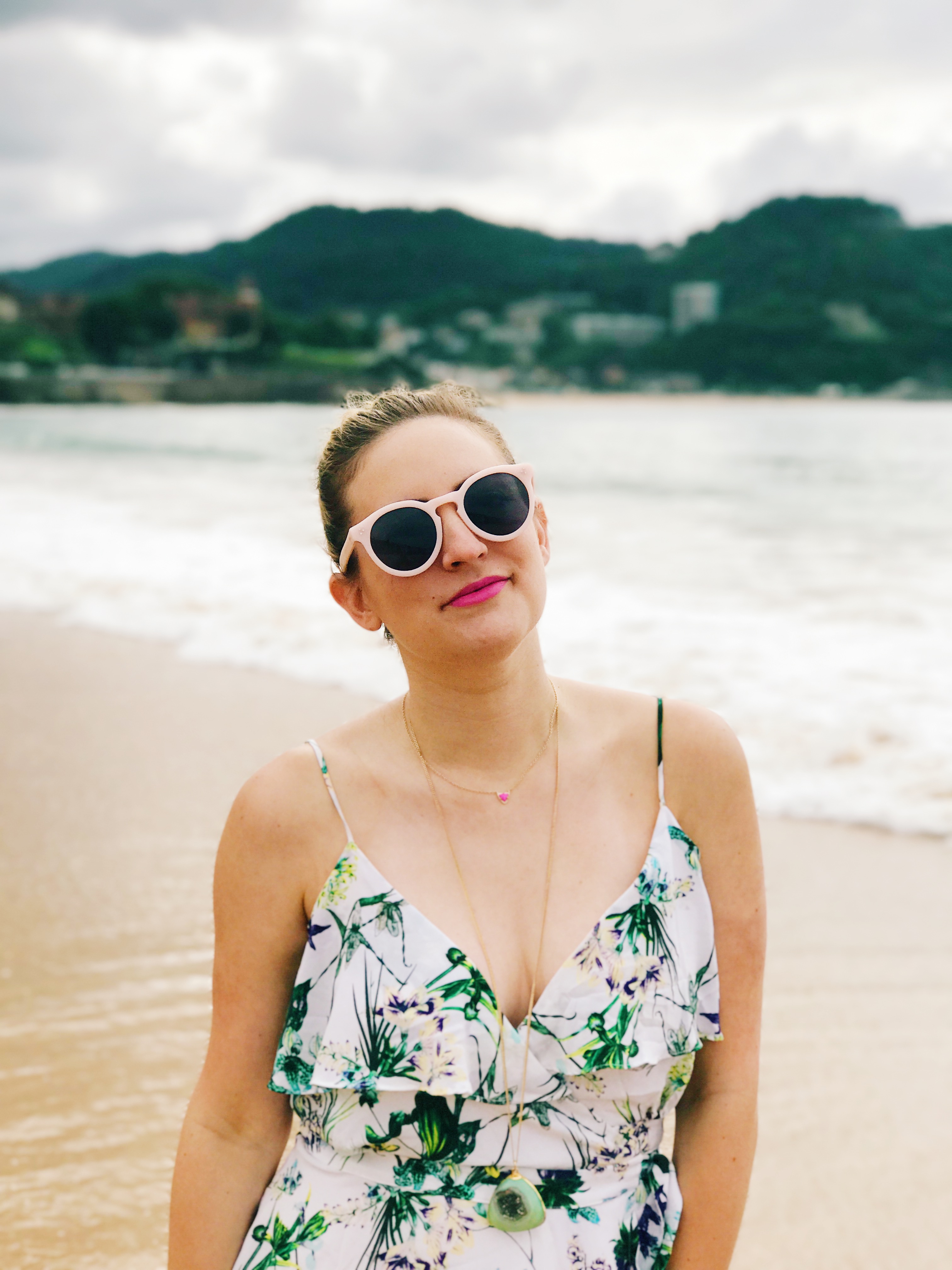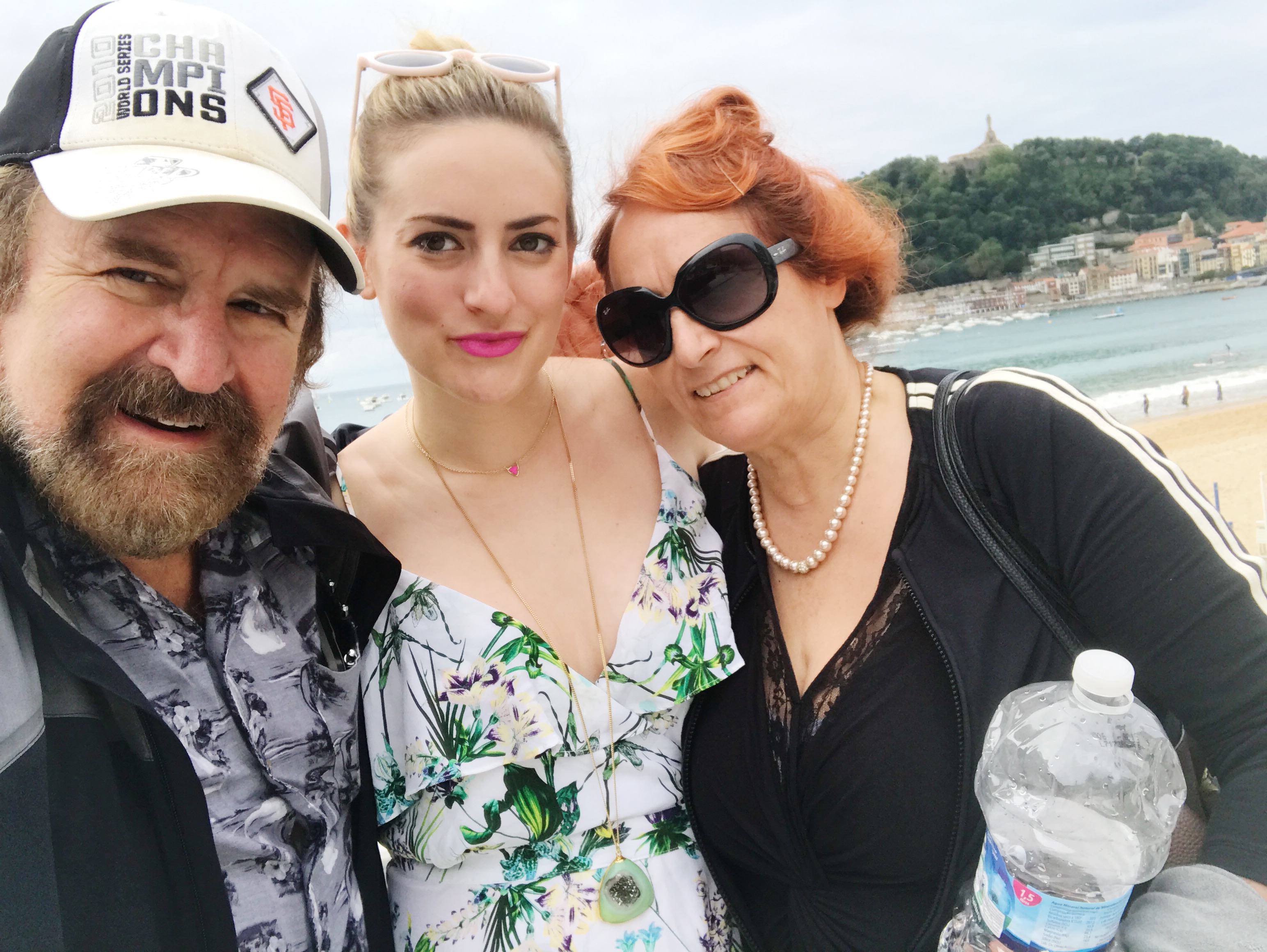 My travel companions in Spain!  Found them somewhere between Valencia and San Sebastian.  They're alright ; )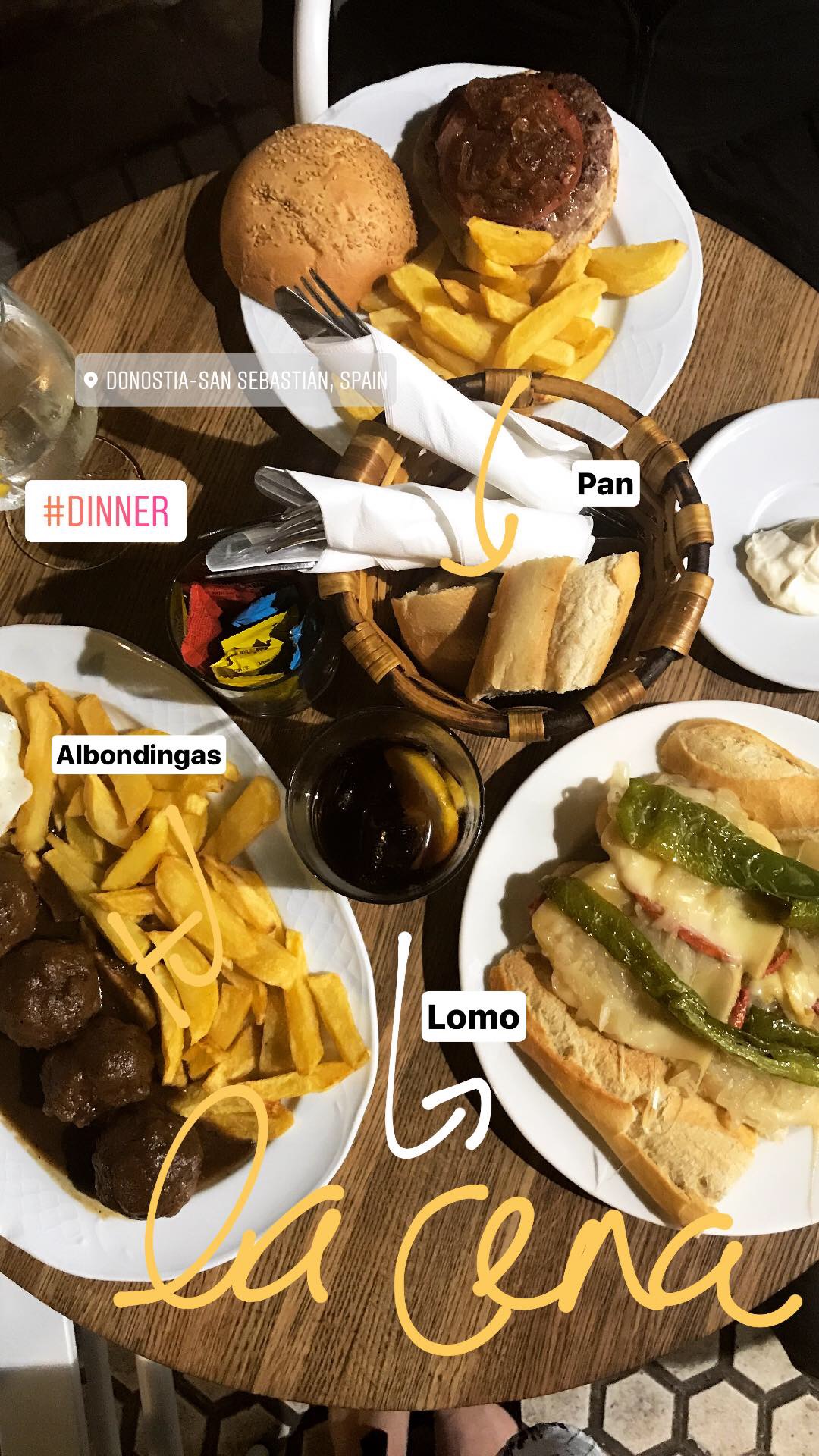 Dinner in San Sebastian with some added Instagram Story effects!
Basque country is known for its special type of tapas: pintxos.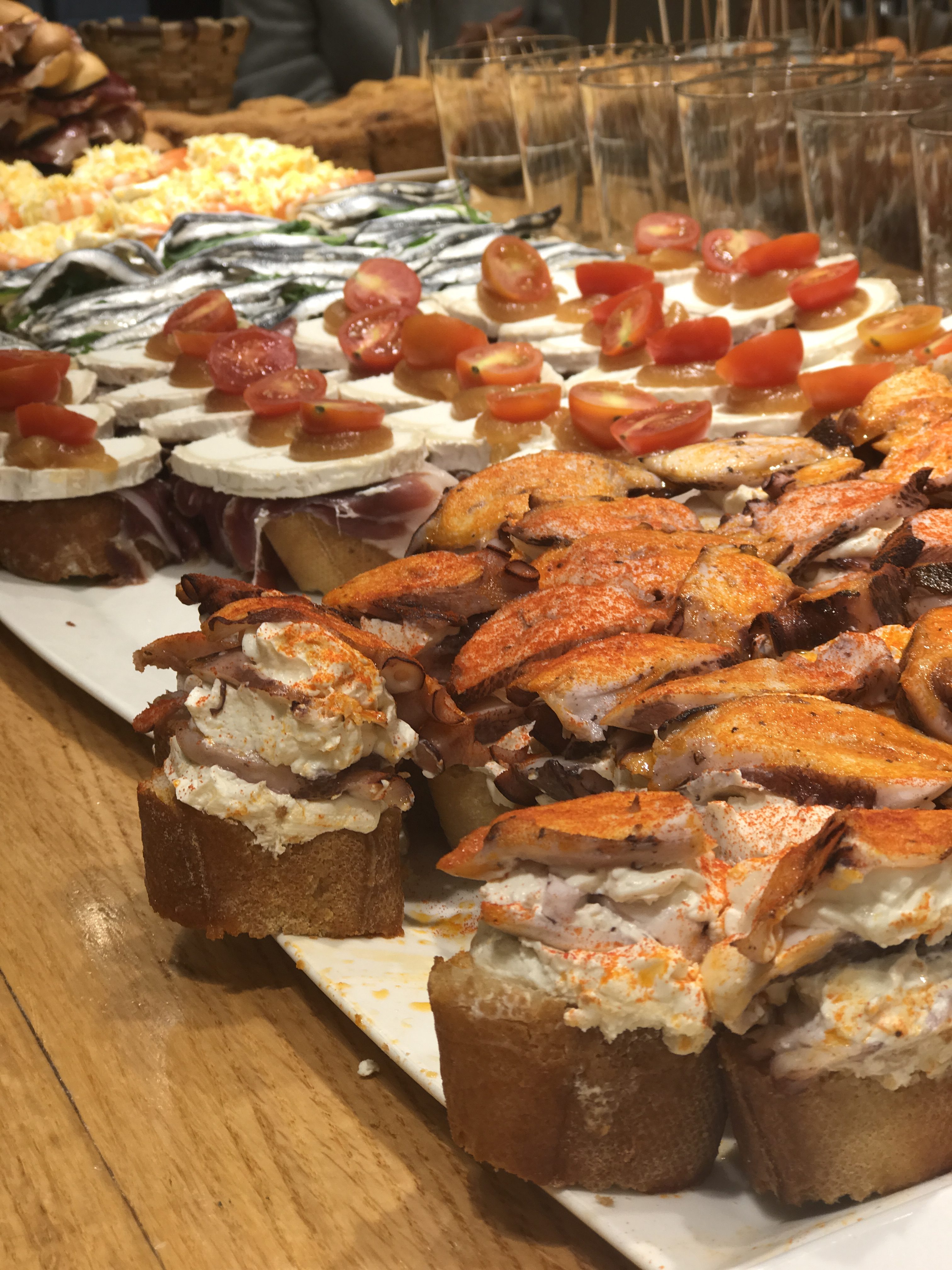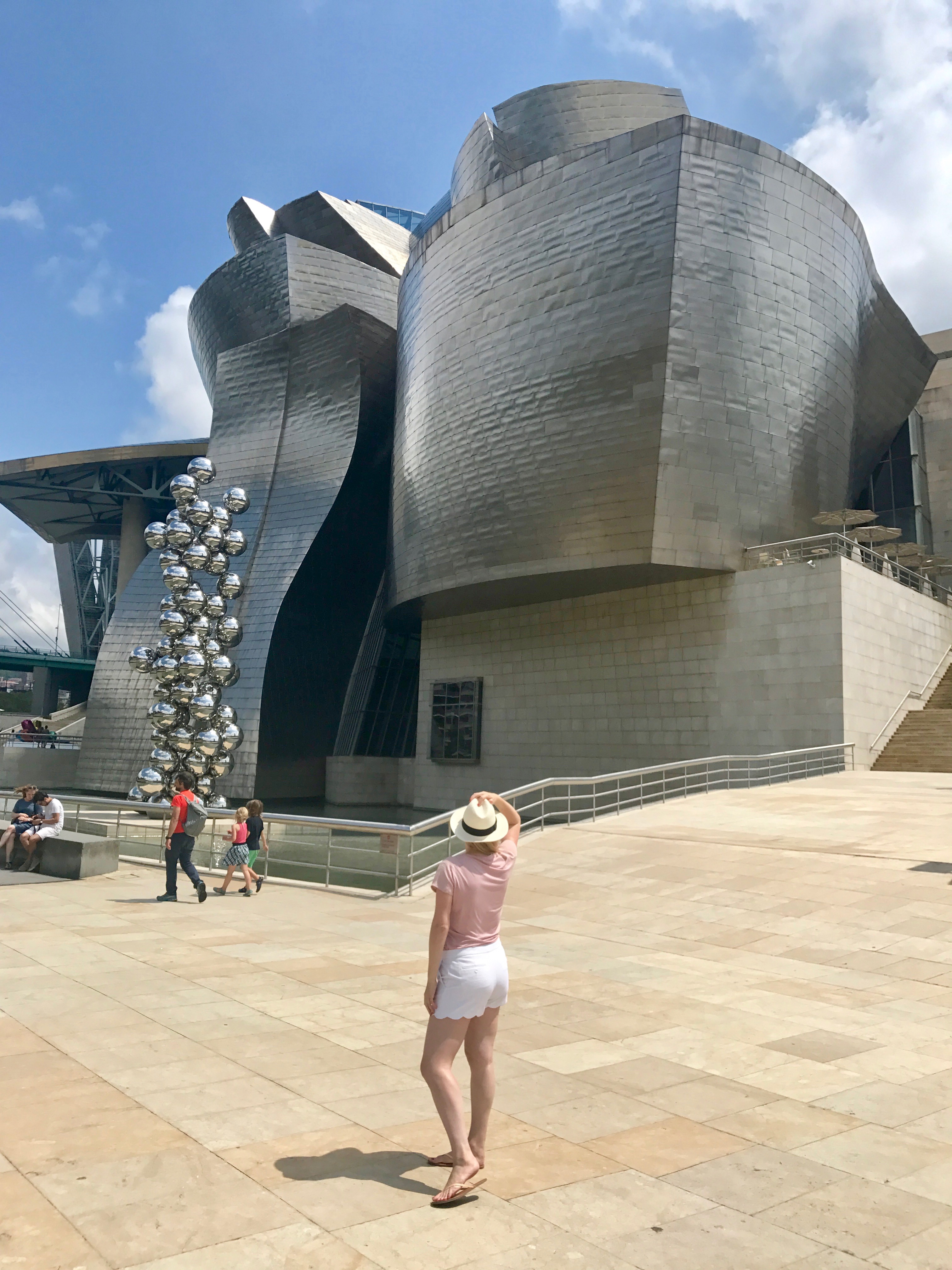 One last stop in Bilbao to see the Guggenheim.  Although, I'm of the mindset: you've seen one Guggenheim you've seen 'em all!
Adios!  Thanks for catching up on my summer with me and more posts to come after Labor Day.  Make sure you sign up for my new and improved email blasts with new posts, shopping links, and catch up on old posts too.  Enter your email in the pink box below!
Go on...leave a Comment!