What to Wear to a Wedding
Anyone else not always sure what to wear to a wedding?  Well after a few years of not attending any weddings and hence not having to worry about finding something to wear, 2017 came in like a wrecking ball and I had to step up my wedding wardrobe.
Since I am a style and fashion blogger (I'm hoping that was clear already since you are currently reading my blog), I always find an excuse to buy a new dress for a special occasion with my inner dialogue going something like this: I can't wear the same dress with the same group of people or I already posted that dress on Instagram – the latter being of utmost importance, clearly.  So if your internal dialogue is anything like mine and you feel the need to have a fresh look every time for the right setting — I have you covered.  Here's my breakdown of what to wear to a wedding for several settings.
What to Wear to a Wedding | Semi Formal/Black Tie Optional:
This kind of wedding almost always calls for a floor length dress or gown.  A short cocktail dress just won't make the cut (see what I did there?). However some short dresses — if they are knee length, long sleeve, or in a formal fabric, they can work.  You can even get crafty with a jumpsuit — as long as the material and the embellishments fancy it up.
If you follow me on Instagram you've probably noticed I attended a semi formal wedding a couple weekends ago and the red dress I wore fit the bill.  (TBH there may have been copious amounts of boob tape that needed to be applied and some minor boob spillage may have occurred haha!)  But hey, someone needs to be that cousin who shows up with their boobs slightly popping out or the drunk one.  I chose the former this time.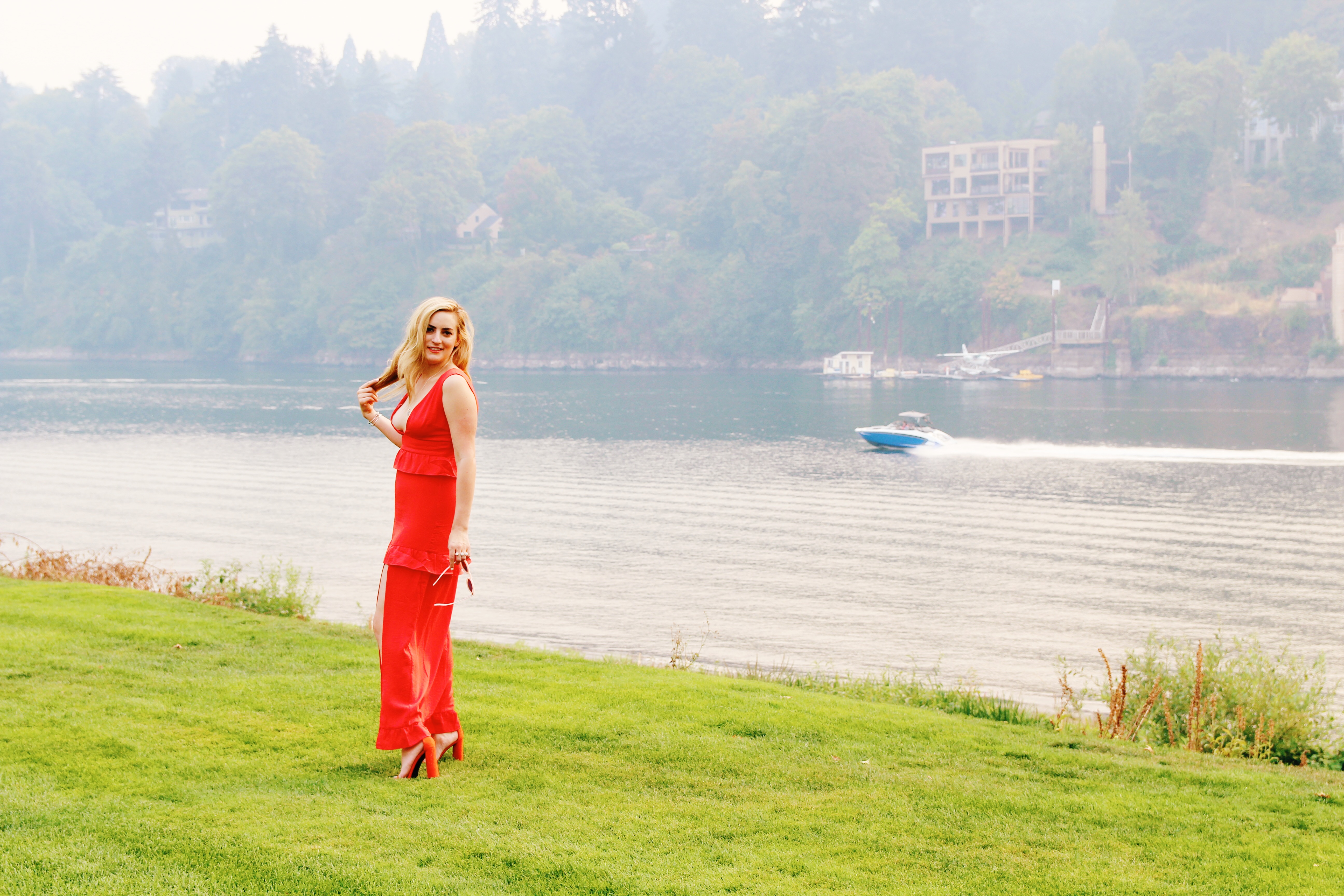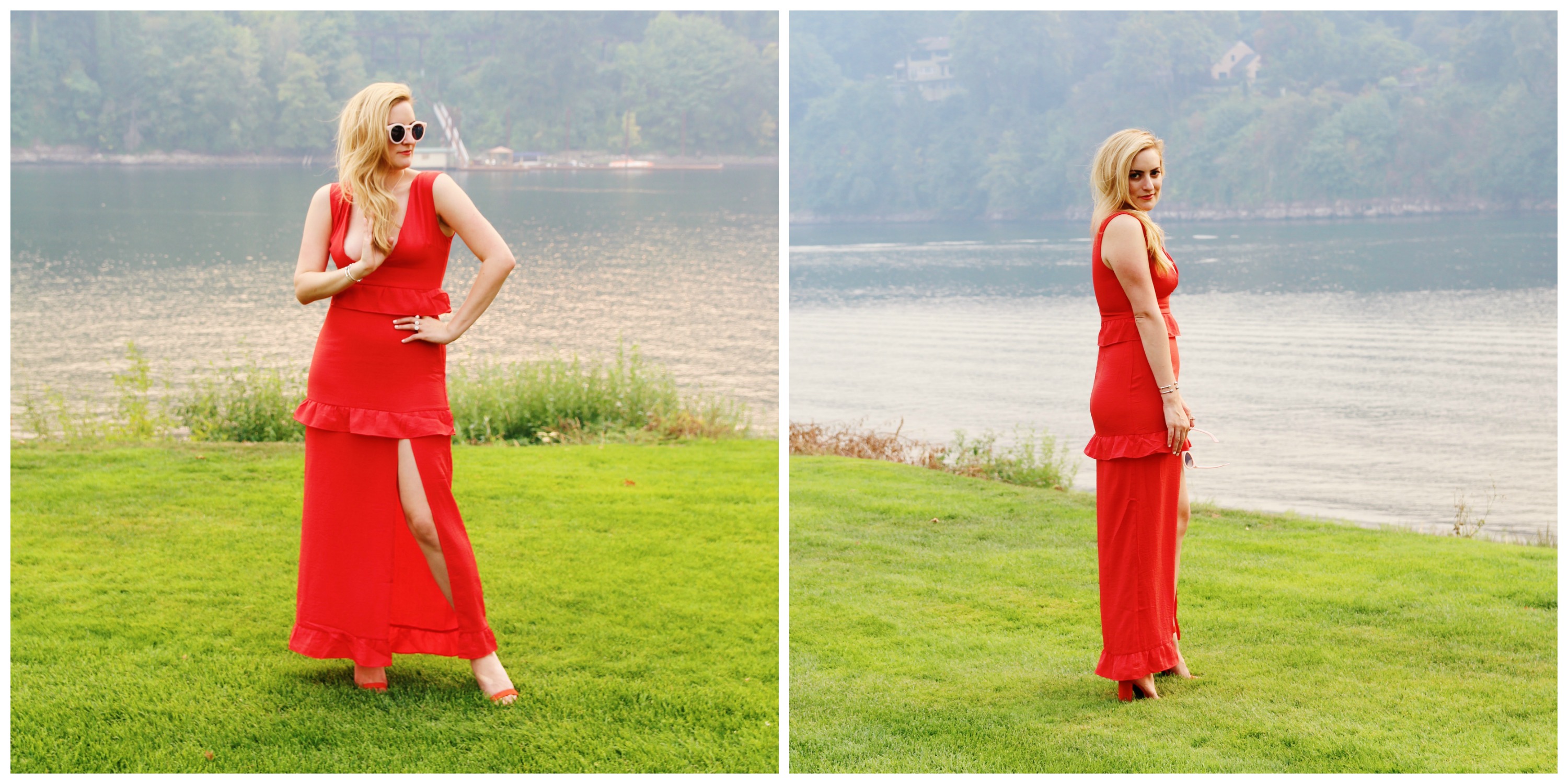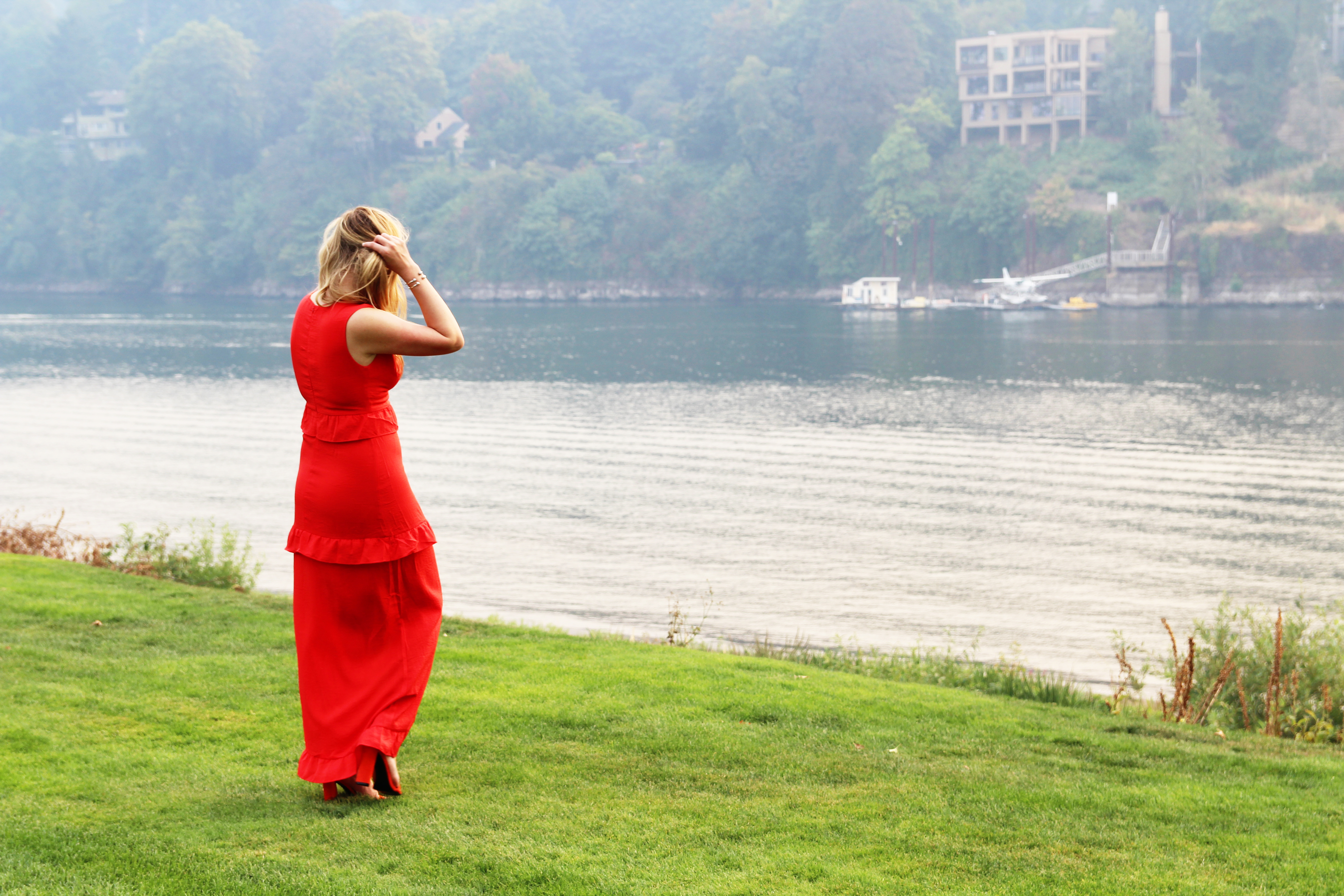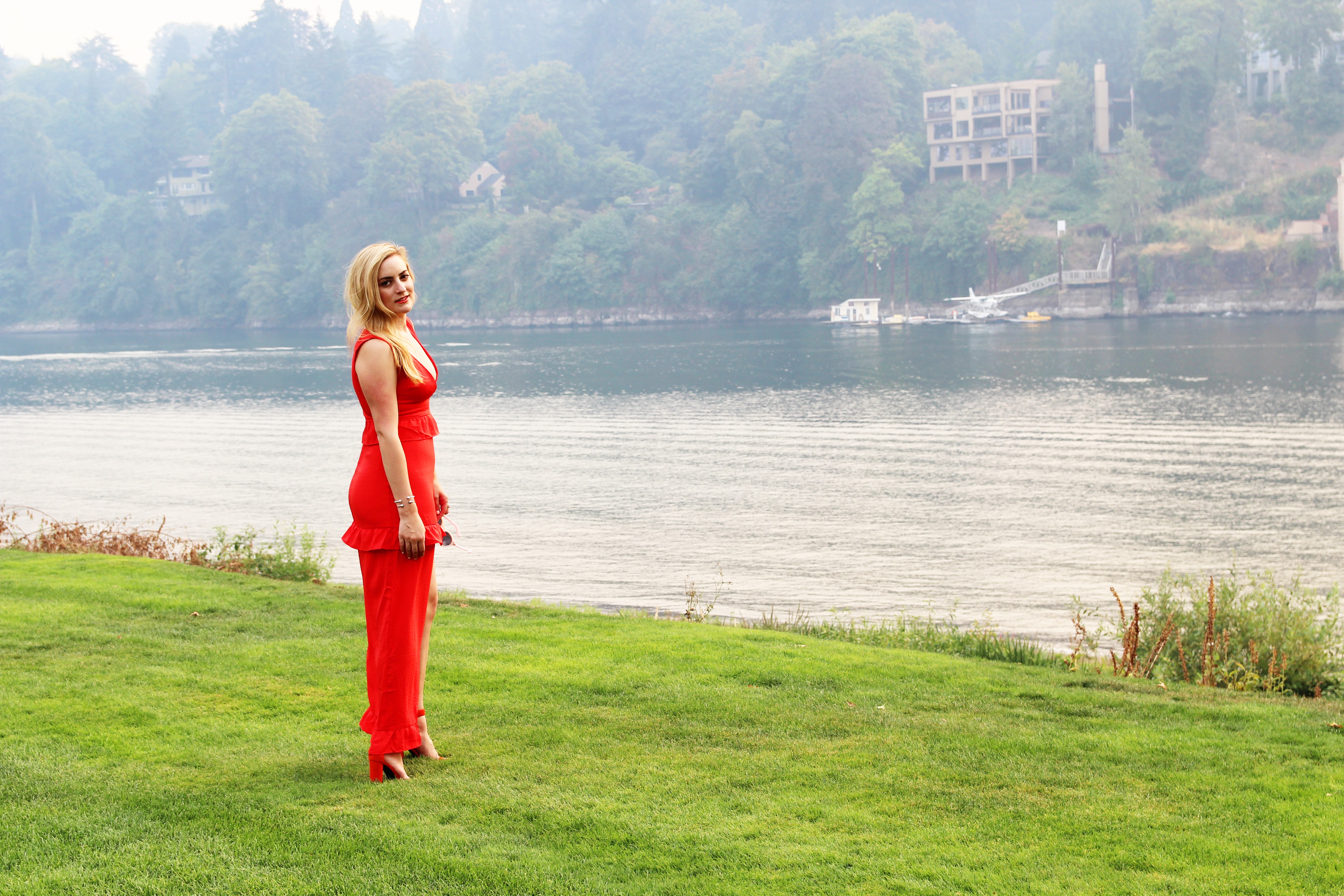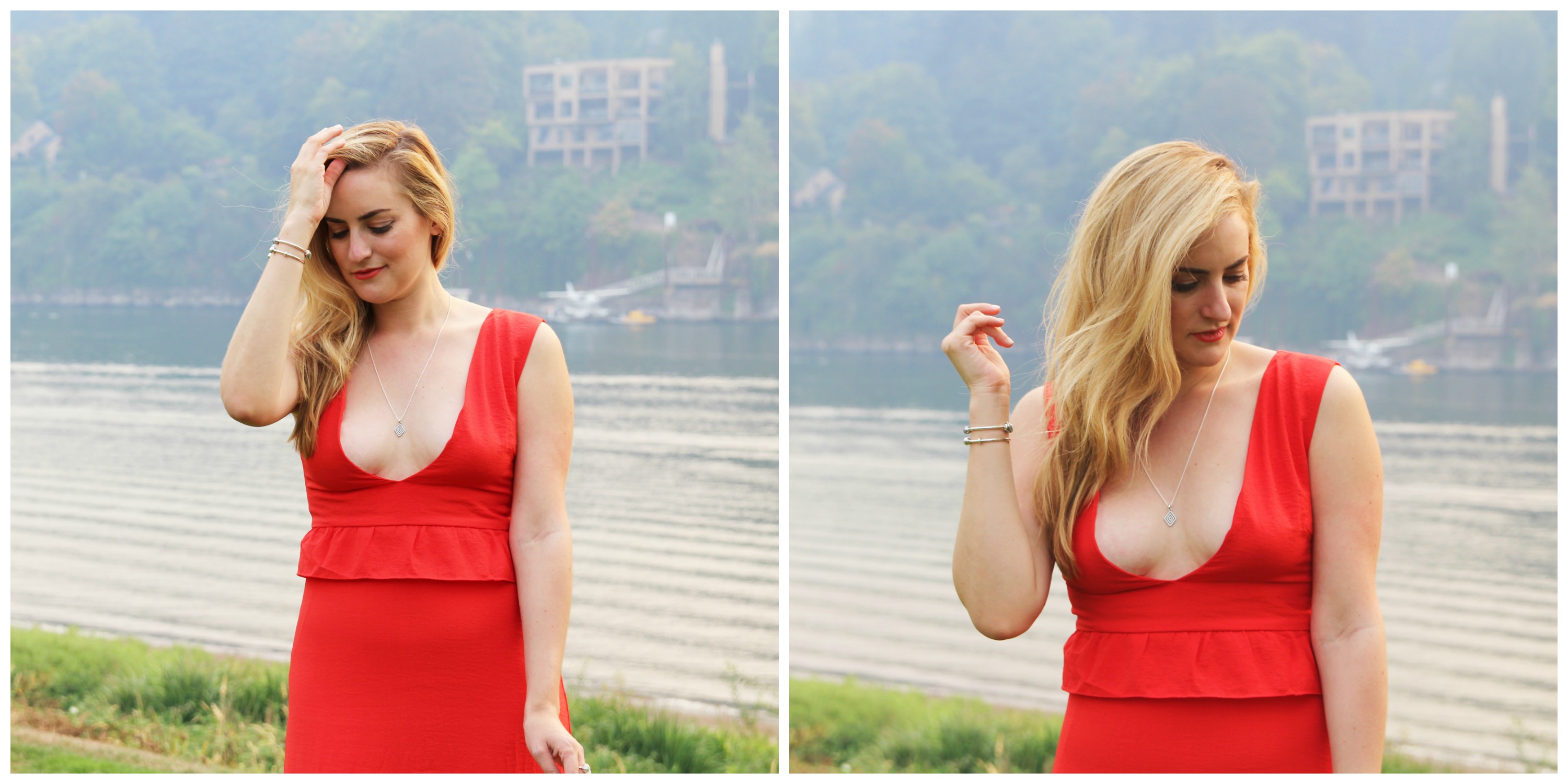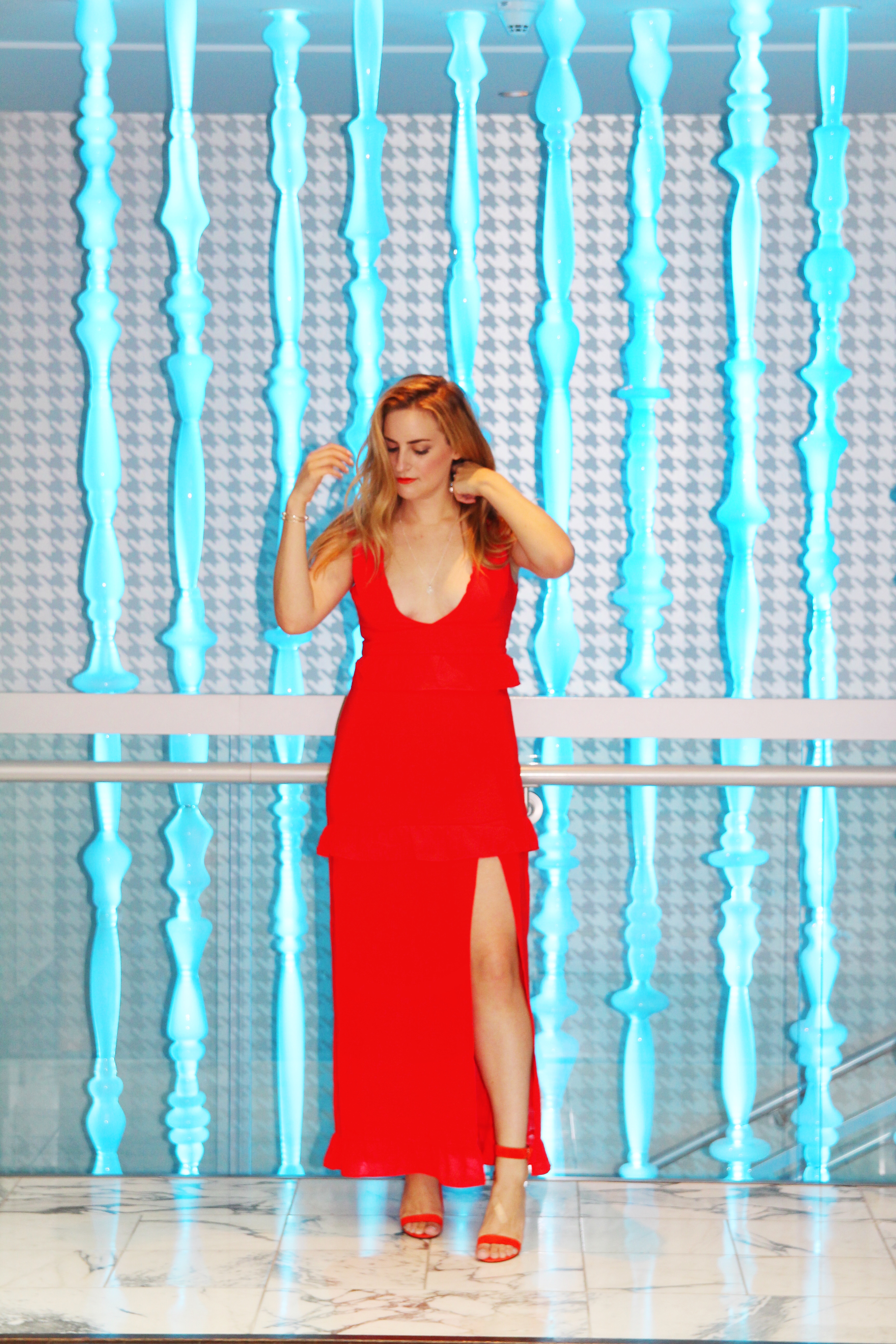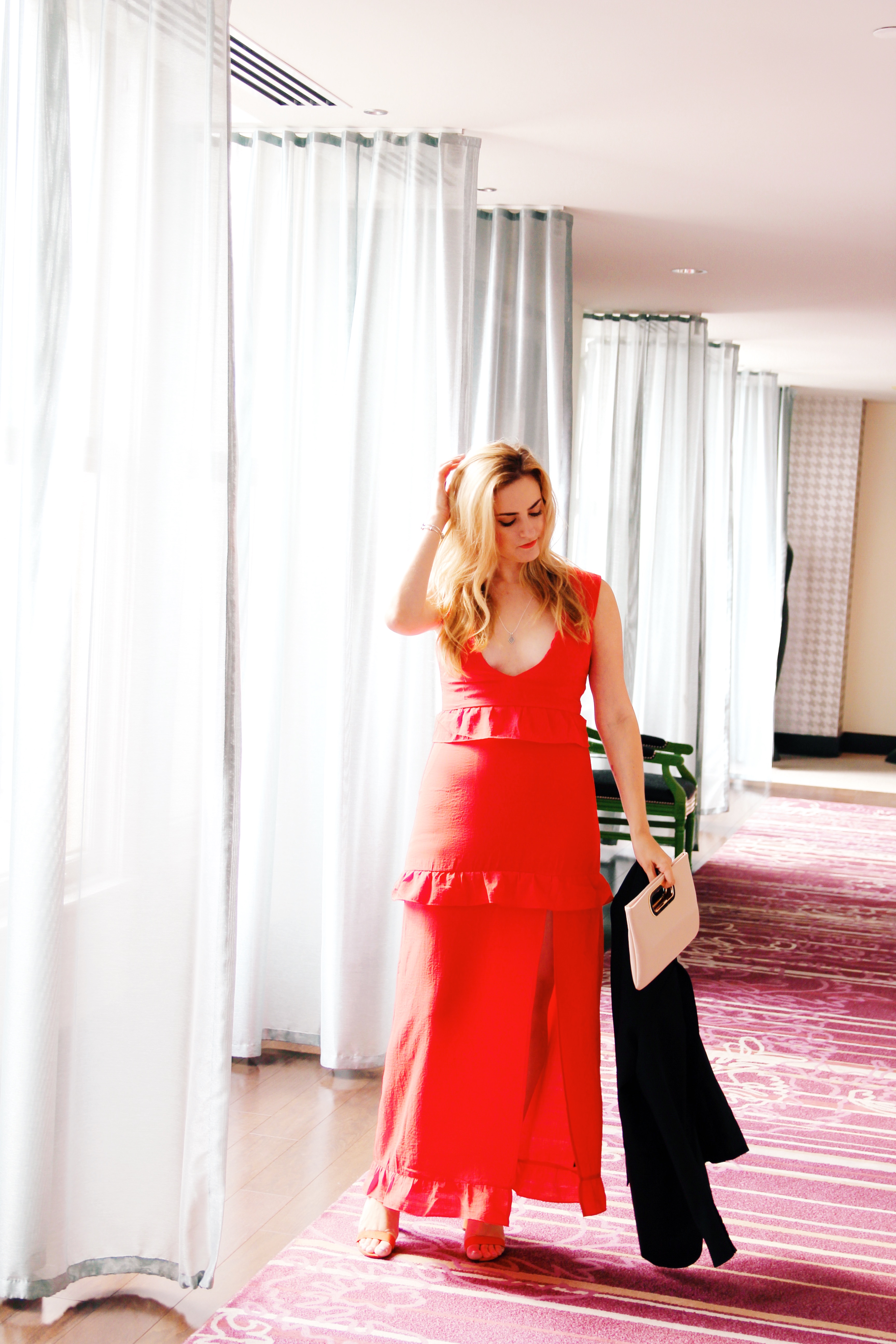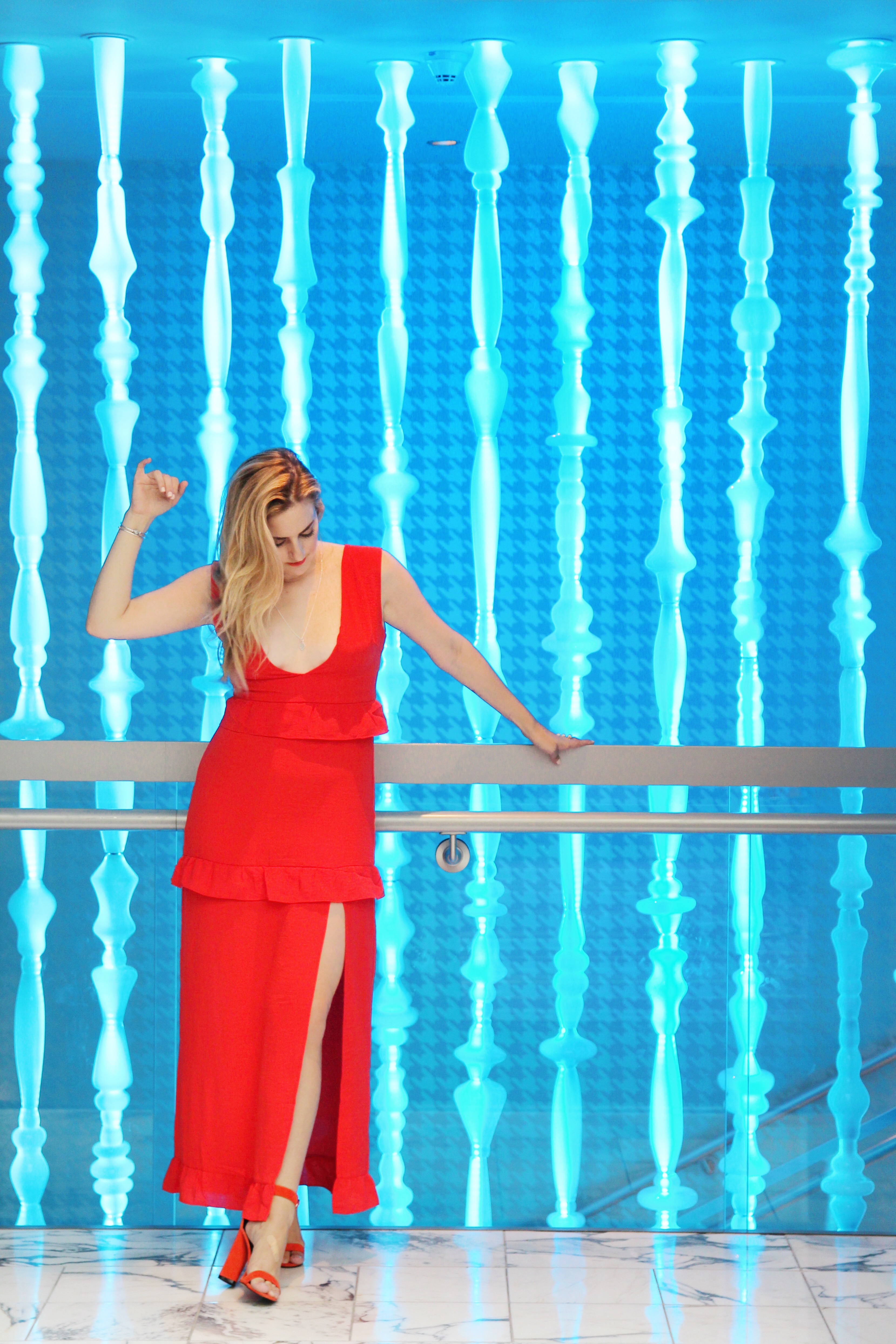 Get this red dress for a formal wedding (or event) – but sorry to my larger chested ladies it does lend itself to a smaller chest.  (It's also under $120!)
What to Wear to a Wedding |Casual Setting and Attire:
Beach side and countryside weddings usually fall under the more casual category.
You may have seen pictures from the wedding I attend in Cabo San Lucas in July and that wedding was casual but formal all at the same time.  Since the wedding was actually presided over on the beach, there were sandals at the ready to wear in place of stilettos, paper parasols, and more.  (I actually was barefoot for part of the wedding.)  For this type of event, I recommend a casual color with a formal silhouette.  This type of wedding you could easily wear a cocktail length dress as well.
What to Wear to a Wedding | Countryside Wedding:
These weddings can tend to lend themselves to a more casual environment because of the setting.  This summer I attended a wedding in the Spanish country side and it was absolutely gorgeous – and really had no dress code, so it was left up to the guests to decide.  Since it was the middle of July (and Spain is scorching that time of year) I wore a light color – yellow in this case – with a halter cut, that was casual but formal.  I paired it with summer wedges – it was the perfect dress for this setting.
What to Wear to a Wedding | Fall Weddings:
Since fall is upon us (even though we are currently enjoying a nice long summer) — knowing what to wear for a fall wedding is pretty important.  I love long sleeve and mid length or floor length dresses for a fall wedding. Usually a romantic and cozy season, it's the perfect time to wear a transitional dress with warm colors.  Try something in navy, auburn, or a harvest color.  They photograph well too!  Mix it up with this season's latest trends like an off the shoulder with a spaghetti strap silhouette or the super trendy bell sleeve.
Happy wedding weekend!  Pro tip: always take advantage of the open bar!
Go on...leave a Comment!