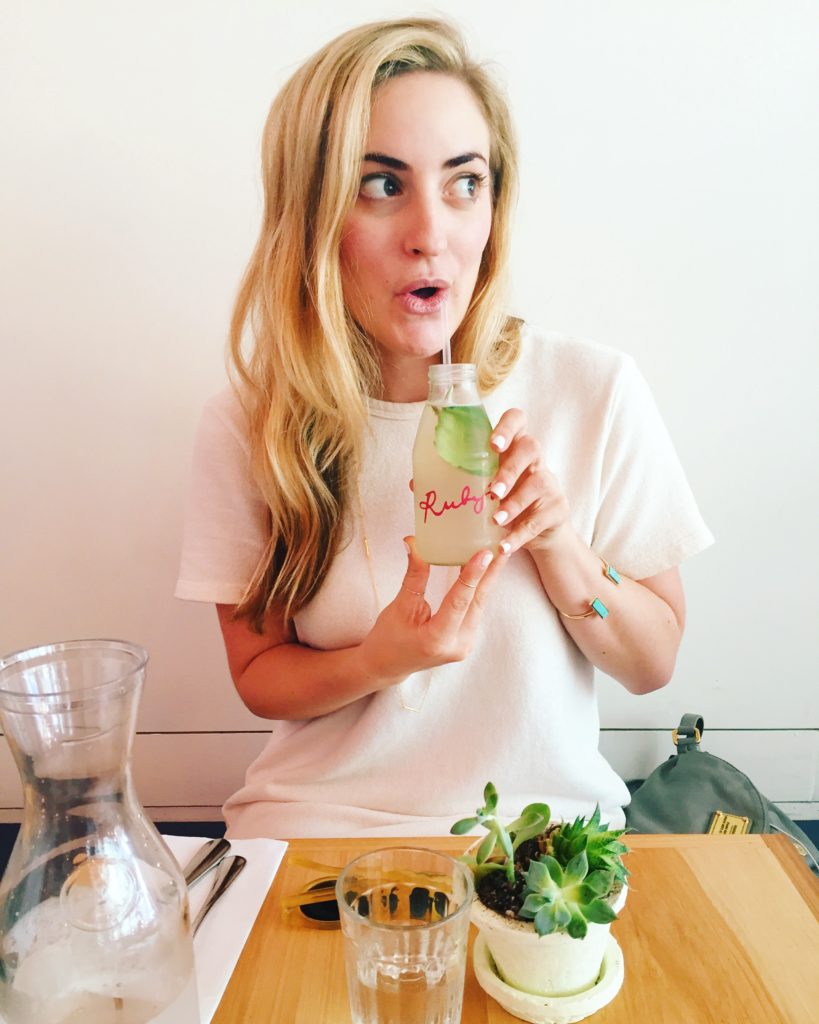 You may be thinking: what do brunch and J. Lo have in common?  Right.  Well, normally I wouldn't know, but it just so happens that I was out brunching myself last weekend (as I do) at Laconda Verde and spotted (with my quick celebrity eye: seriously I have a gift for spotting celebrities) Ryan Seacrest at a two top.  Initially, I was pretty excited just to see Ryan Seacrest and then as I looked more closely I noticed that he was sitting across from a top knot wearing brunette woman.  Now there is only one diva who slays a top-knot bun like no other: yes, it was indeed J. Lo.  She was dressed exactly as you would think: bodycon dress, hair slicked into a top knot bun and looking flawless.  I was giddy.  Ryan Seacrest is savvy enough to not brunch at Laconda Verde solo and J. Lo is the perfect brunch-mate.
So there you have it: J. Lo and I have the same taste in brunch spots, which leads me to my new round up of my favorite restaurants to brunch in NYC.  Following my original brunch guide from last year, I have added additions for your dining pleasure!
Follow my lead and you may be brunching in the presence of J. Lo (and Ryan Seacrest!).  Just saying.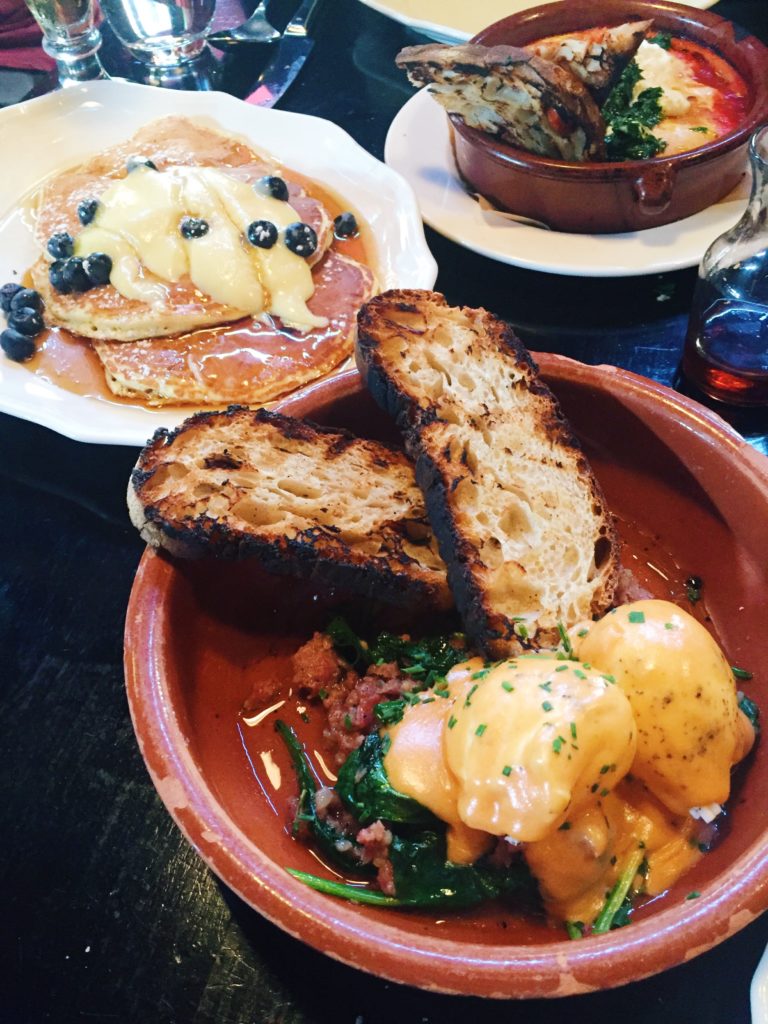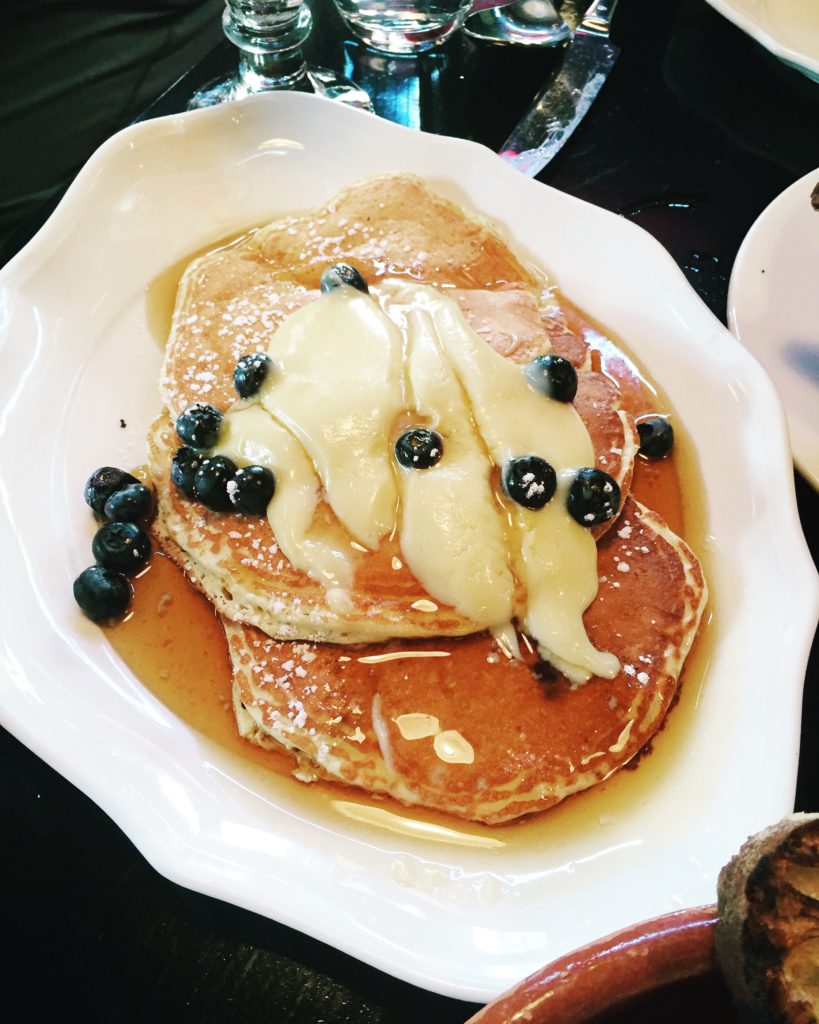 Laconda Verde is a New York City hot spot: owned by Robert DeNiro and located in the heart of trendy Tribeca you're sure to have the full NYC experience here.  Whenever people come to visit me and they want to see a celebrity I always take them to the shoe level at Barney's New York: and I have never not seen a celebrity there.  Laconda Verde is the Barney's of the restaurant world.  I've been there twice now and each time I've seen celebrities.  The first time I saw Meg Ryan and well you know about this last time.  That's 2 for 2.  So if you're into seeing a celeb and having some delicious food in a luxurious dining space: this is your spot.  Oh and the above lemon ricotta pancakes are worth the trip alone.
Cookshop is nestled in Chelsea right near the Highline which is perfect for an after brunch stroll!  Cookshop is a cross between a cozy and an upscale restaurant where you can have a hearty meal and a mean Bloody Mary!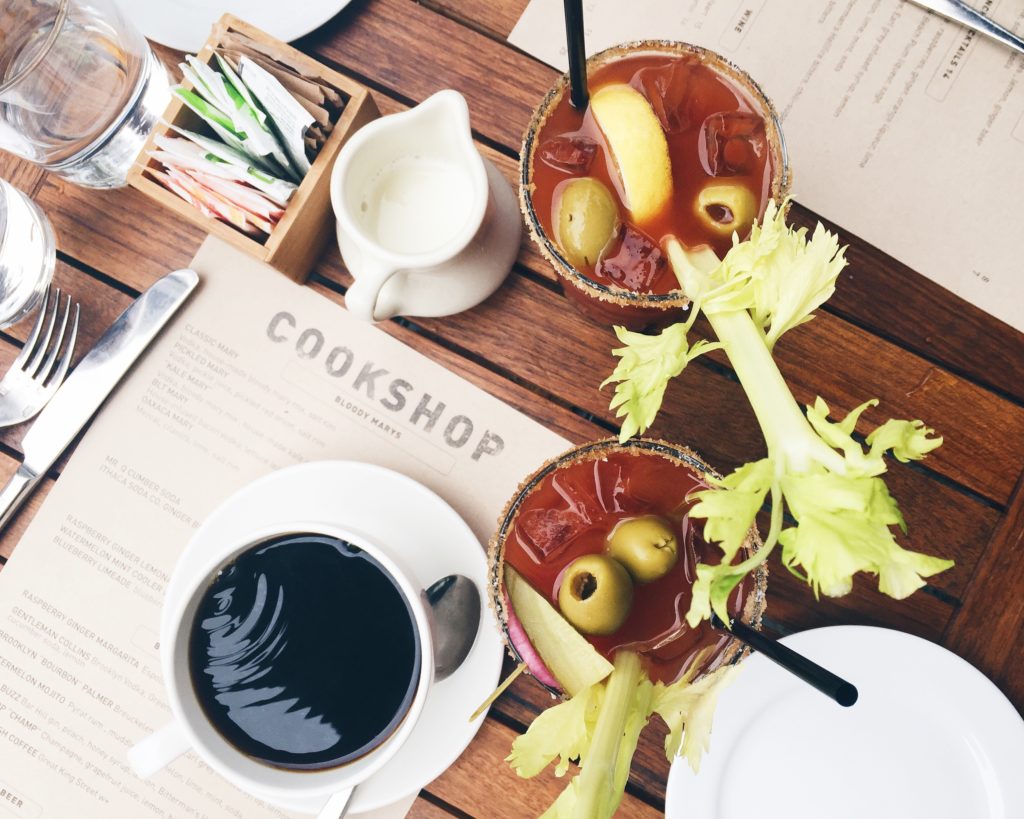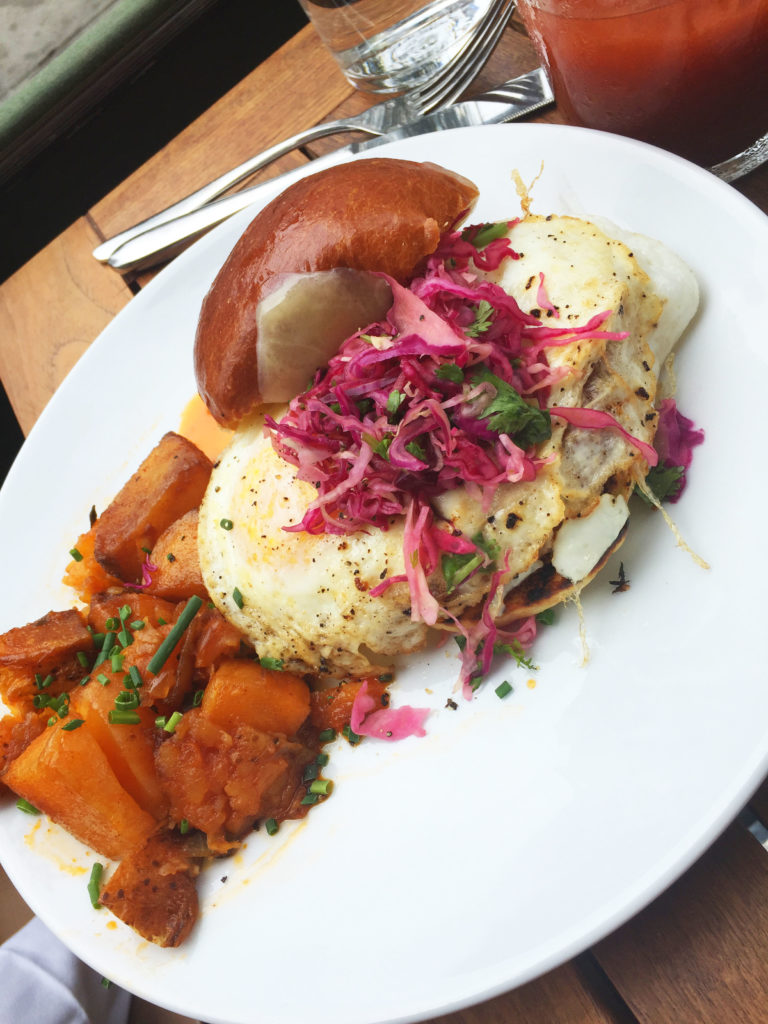 Above I dined on their "Fried Egg Sandwich" consisting of two fried eggs, house-made Italian sausage, aged cheddar, brioche bun, potato hash, and jalapeño-cabbage slaw annnnnd it was GOOD.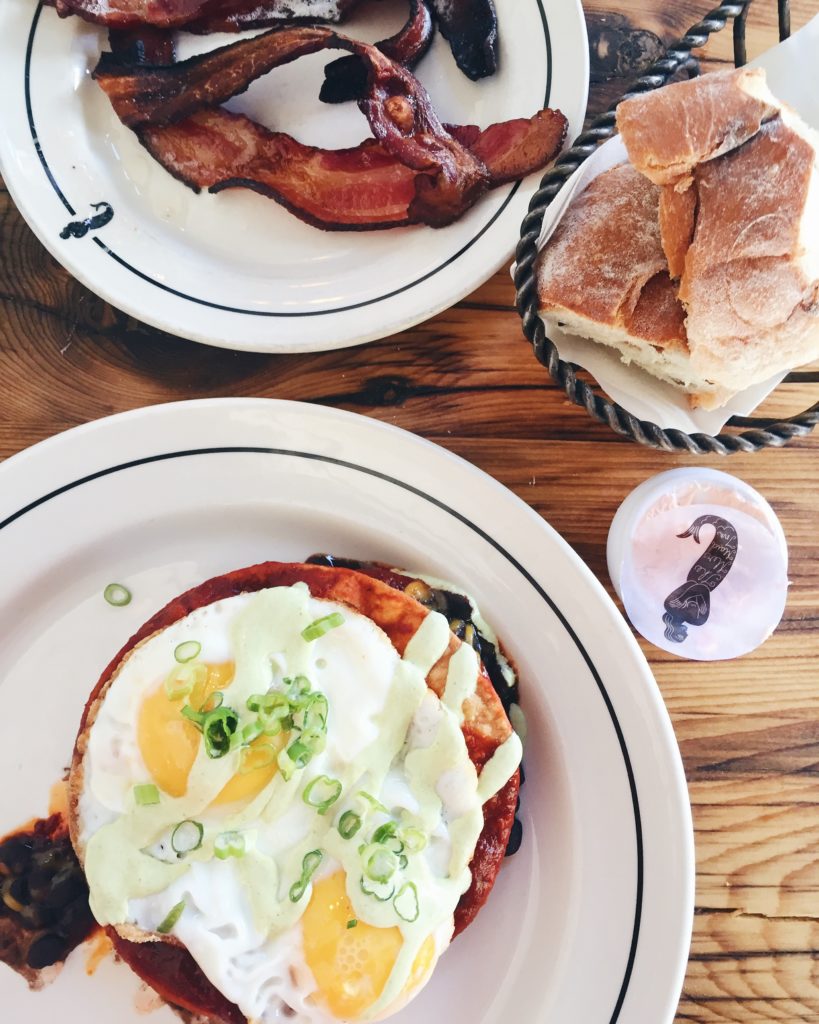 The Mermaid Inn is known for its oysters and seafood fare but they also have a delicious brunch menu (huevos rancheros above).  With several locations in NYC: the West Village, the Upper West Side, and the East Village — there are a lot of options for stopping by this NYC favorite.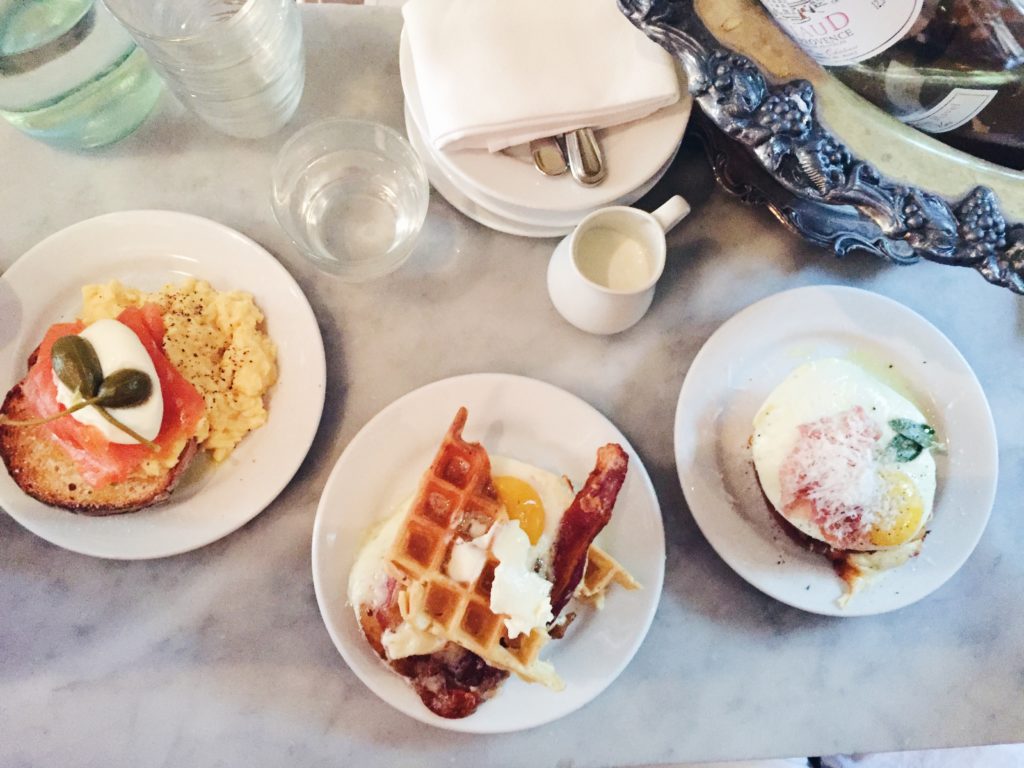 Buvette is a serious gem in the heart of the West Village.  It's a tiny french style eatery with marbled counters and only full-fat milk options for your coffee.  I always regard a cafe that exclusively serves full-fat milk as one that takes its coffee, food, and setting very seriously.  And Buvette does indeed.  It's only at Buvette that I would concede to drink full fat milk with the justification of "treating" myself.
Their brunch menu is seemingly sparing but the little plates come packed with goodness.  As you can see above: a waffle and bacon combination satisfies your sweet and savory cravings and scrambled eggs with salmon, a dollop of crème fraîche, and two large capers is beyond satisfying.  Buevette is a must eat.
---
If you want to brunch with J. Lo, you have to dress the part:
A culotte jumpsuit is ideal for this in-between weather.
Your huevos rancheros won't be the only spicy thing on the menu in this top.
Stay on trend in this off the shoulder number and this one too!
Dudes will look dapper in this Ralph Lauren sweater — perfect for transitional weather!
Tell me, which brunch place looks best to you?
Prefer brunch from home?  Grab these appliances that will make it super easy!
Go on...leave a Comment!