Places to Eat in NYC: Bagatelle
Looking for places to eat in NYC?  Bagatelle is a fabulous option with gourmet food and a chic location and atmosphere.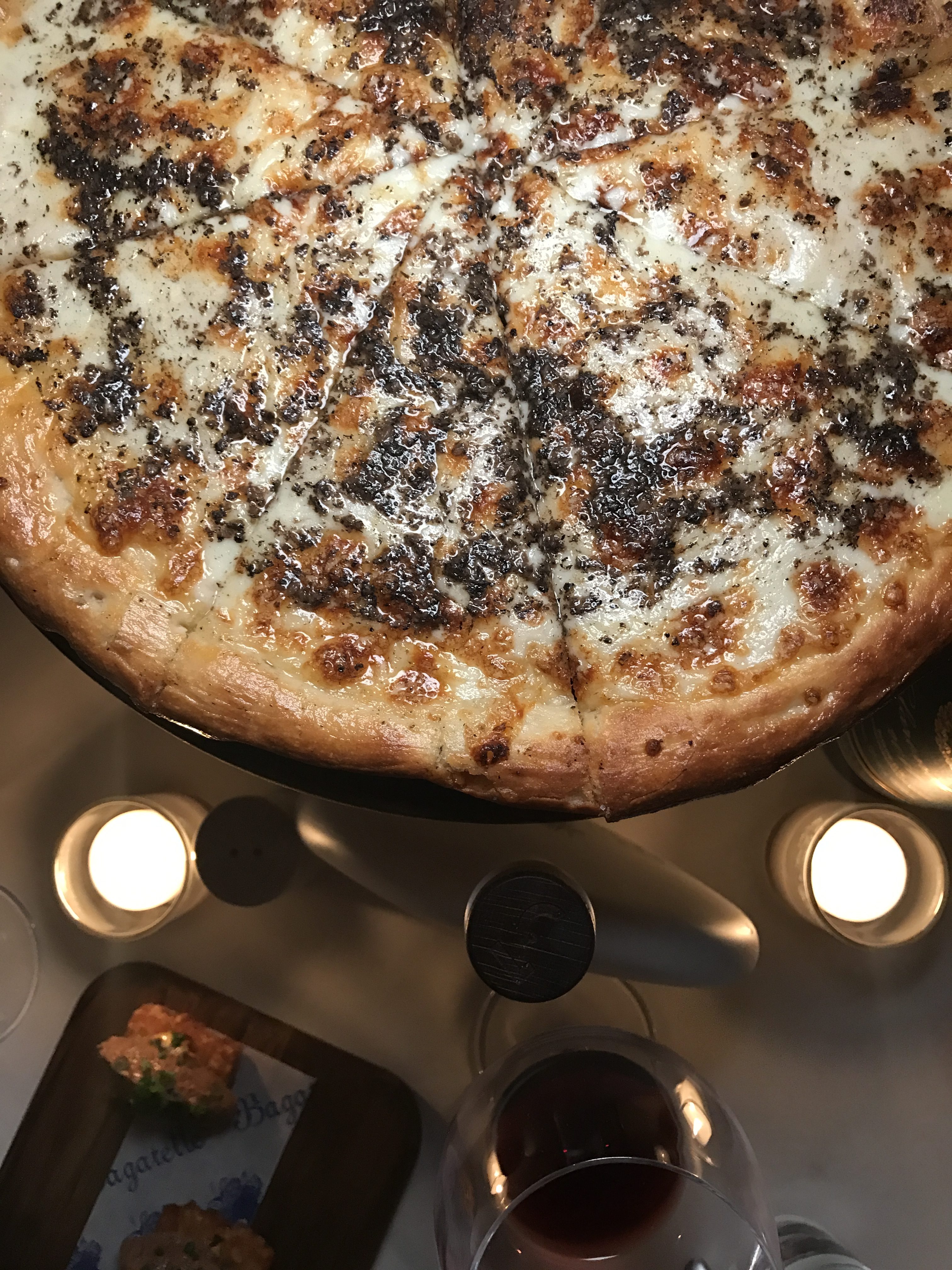 Truffle pizza — absolutely perfect appetizer for a few people!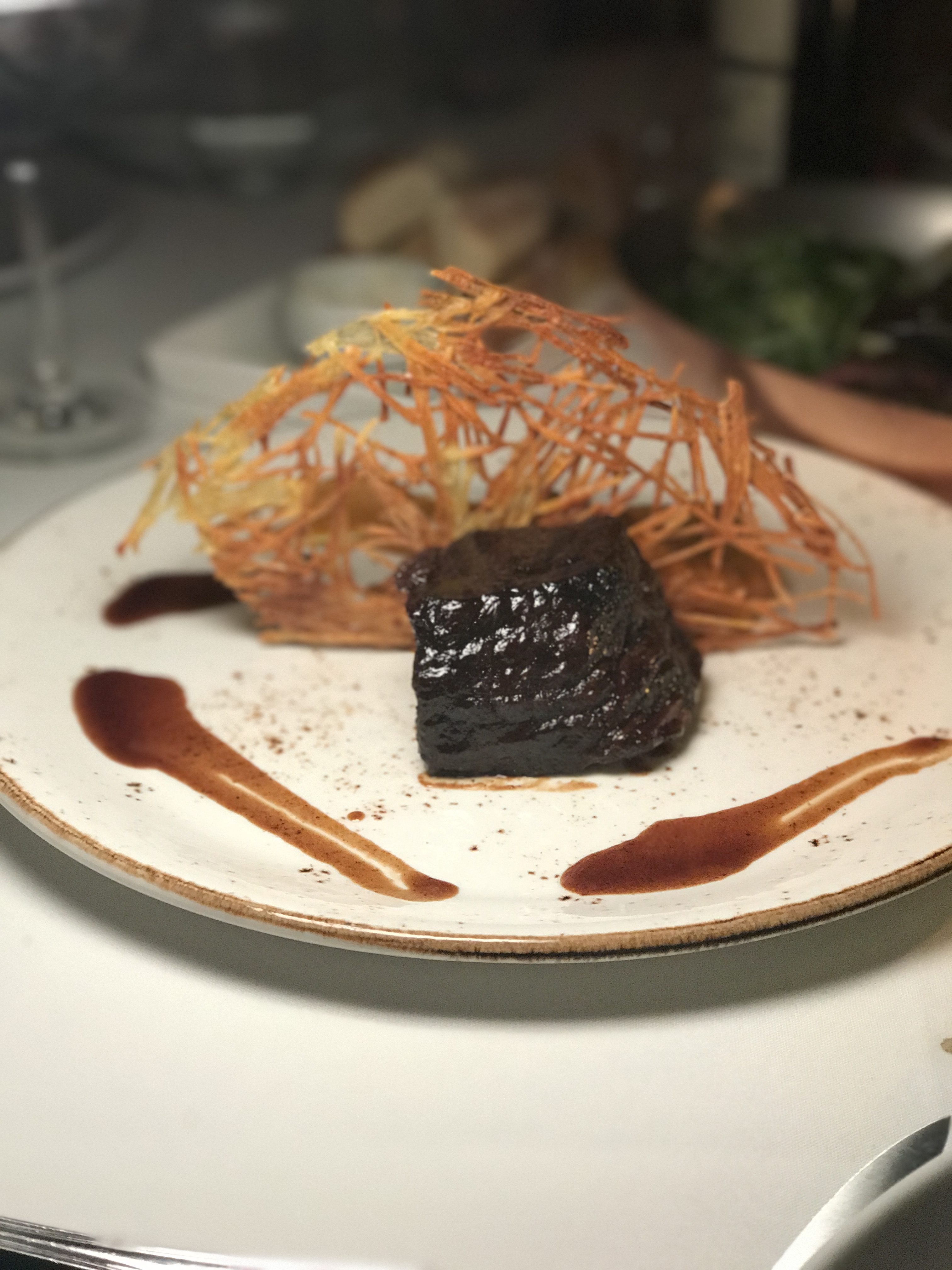 Delectable beef brisket.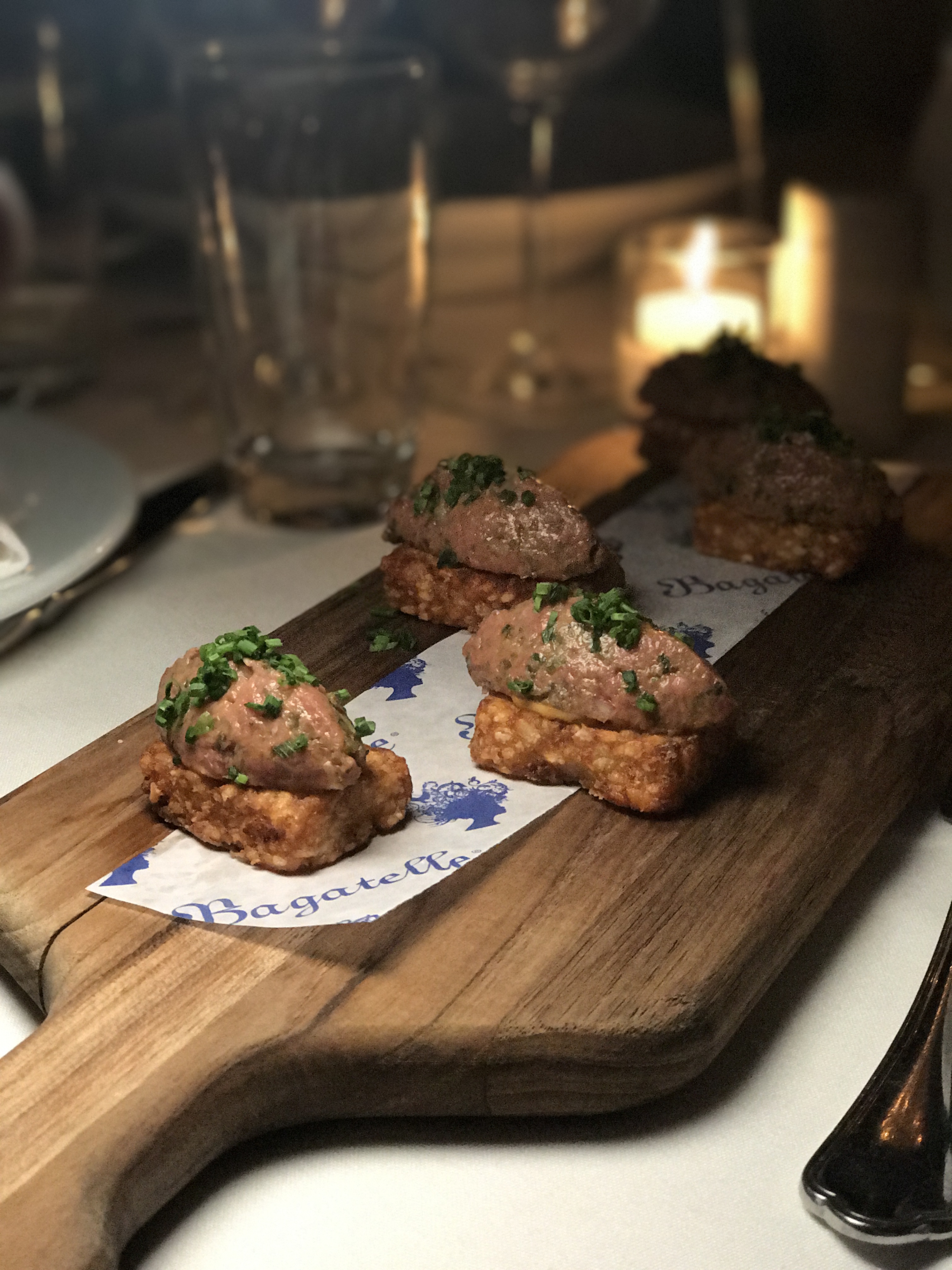 Tuna tartare on a crispy potato.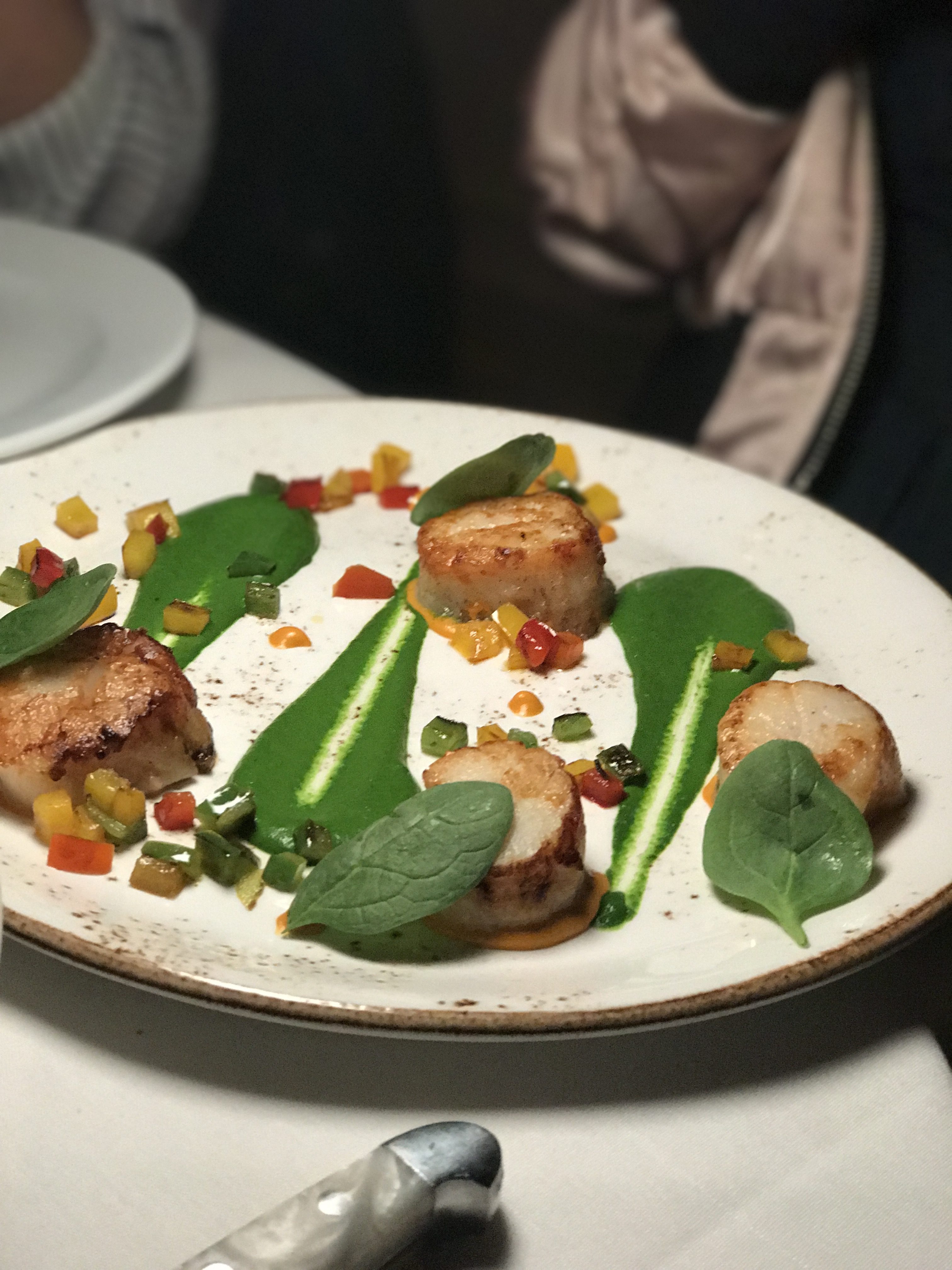 Pan seared scallops.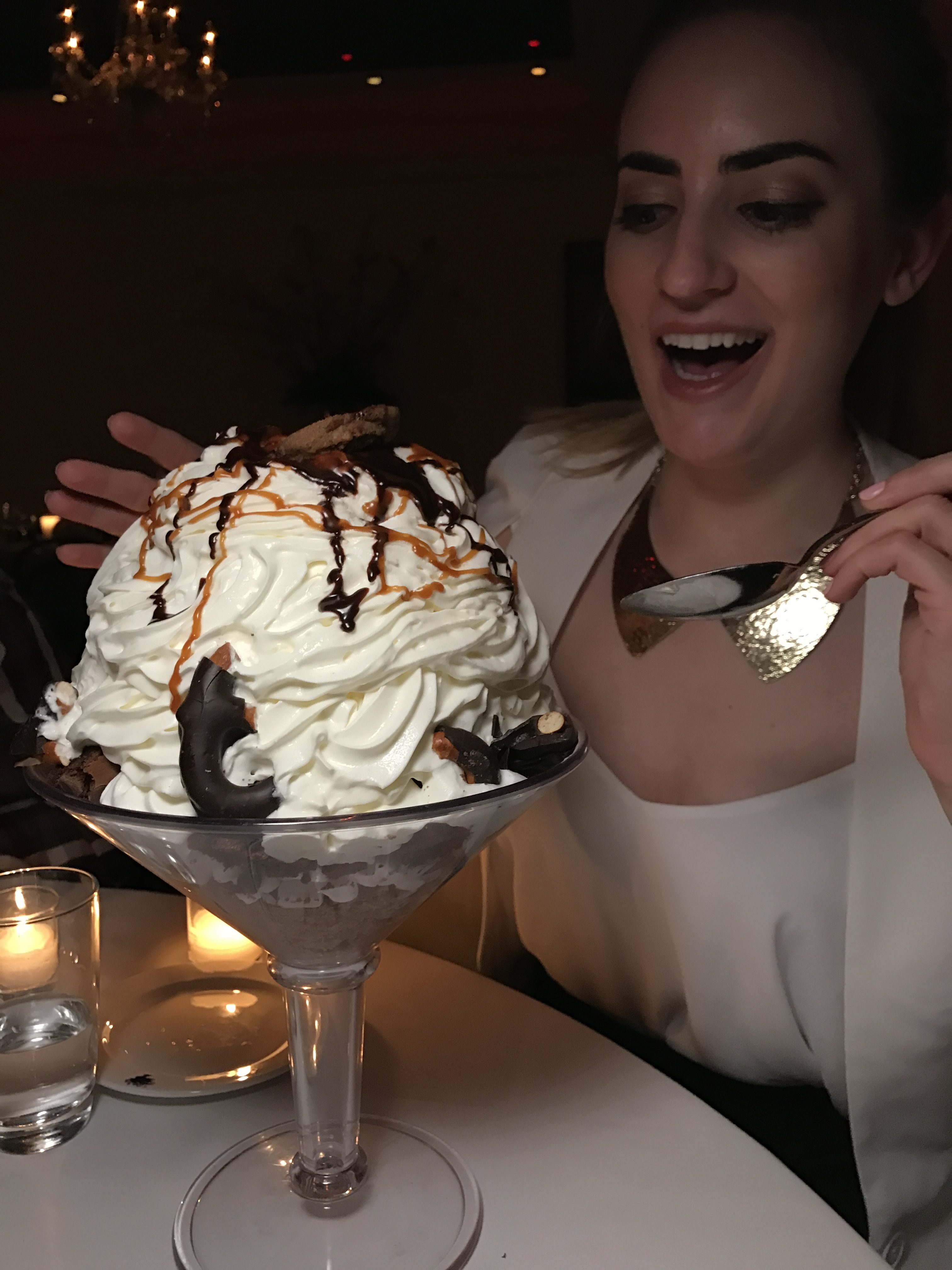 Bagatelle's ice cream Sunday is bigger than my face, as you can see (clearly I'm not excited at all).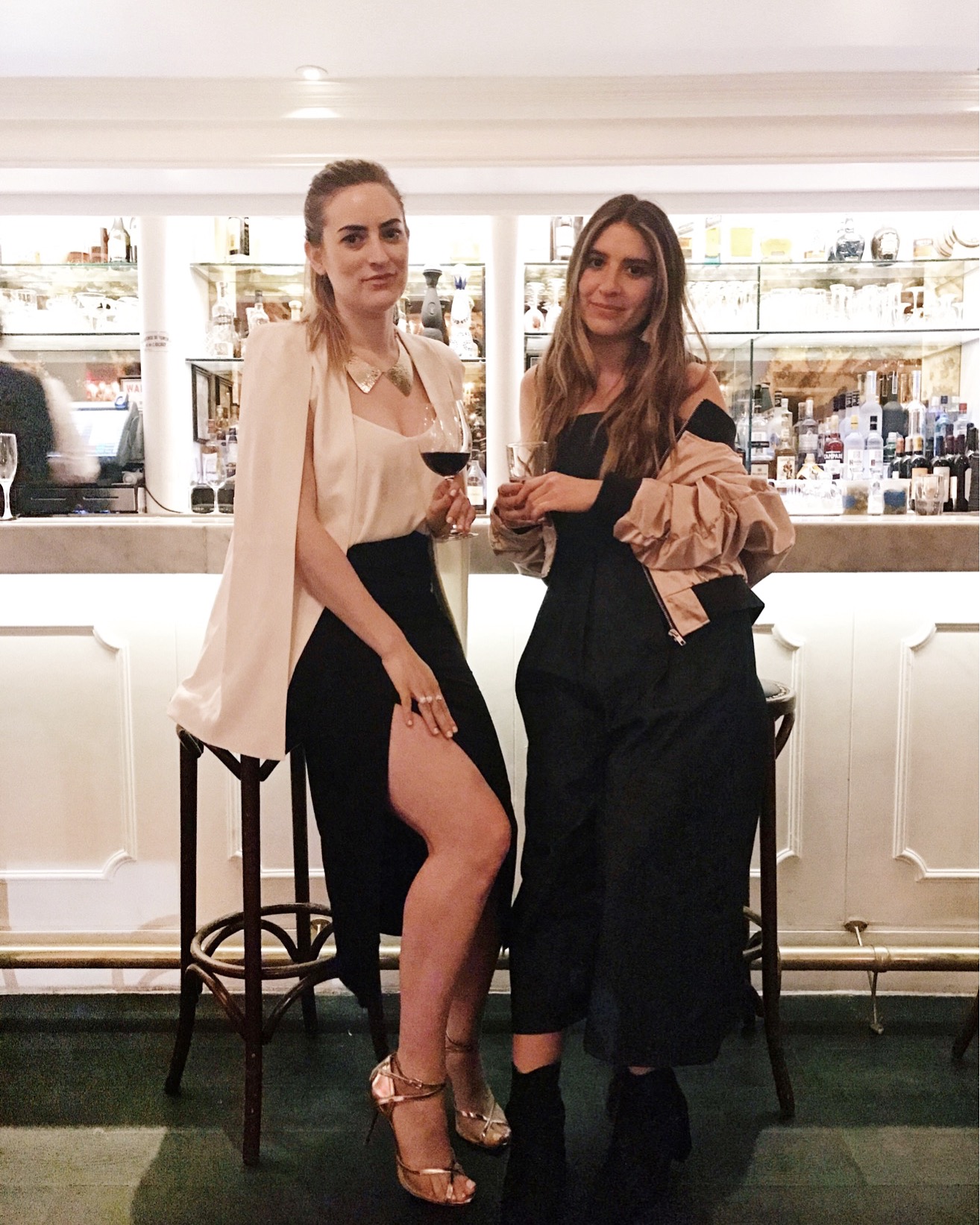 I recently enjoyed a lovely night and a delicious meal courtesy of Bagatelle in the meatpacking district. Bagatelle truly delivered in ever way from the food to the ambiance.  It's a spacious restaurant in NYC's trendy Meatpacking district, think where Samantha lived in Sex and the City and where Ramona Singer and Bethenny  Frankel opted to brunch last season on the Real Housewives of New York City.  Bagatelle is where you go to be seen!  I shared the meal with fellow lifestyle blogger Alexandra Machover (seen with me above) and foodie blogger Ben Hon.  A perfect night of blogging, snapping, Instagramming and eating!  It's always so fun to connect with like minded people in the industry.
Thanks for the good time Bagatelle!
Go on...leave a Comment!