Nobu Malibu: a Los Angeles hotspot that is known for its frequent visits from the Kardashians, delectable sushi and picturesque views.  Over Labor Day, I visited Los Angeles and on my wish list was to eat and drink at Nobu, which is just what I did.  The fish and rice melt in your mouth and the drinks are perfectly made (and cool you off on a hot day!).  However, Nobu Malibu's ace in the hole is its beachside location because it is an absolute dream.  If you're ever in the area — I highly recommend getting a reservation for yourself.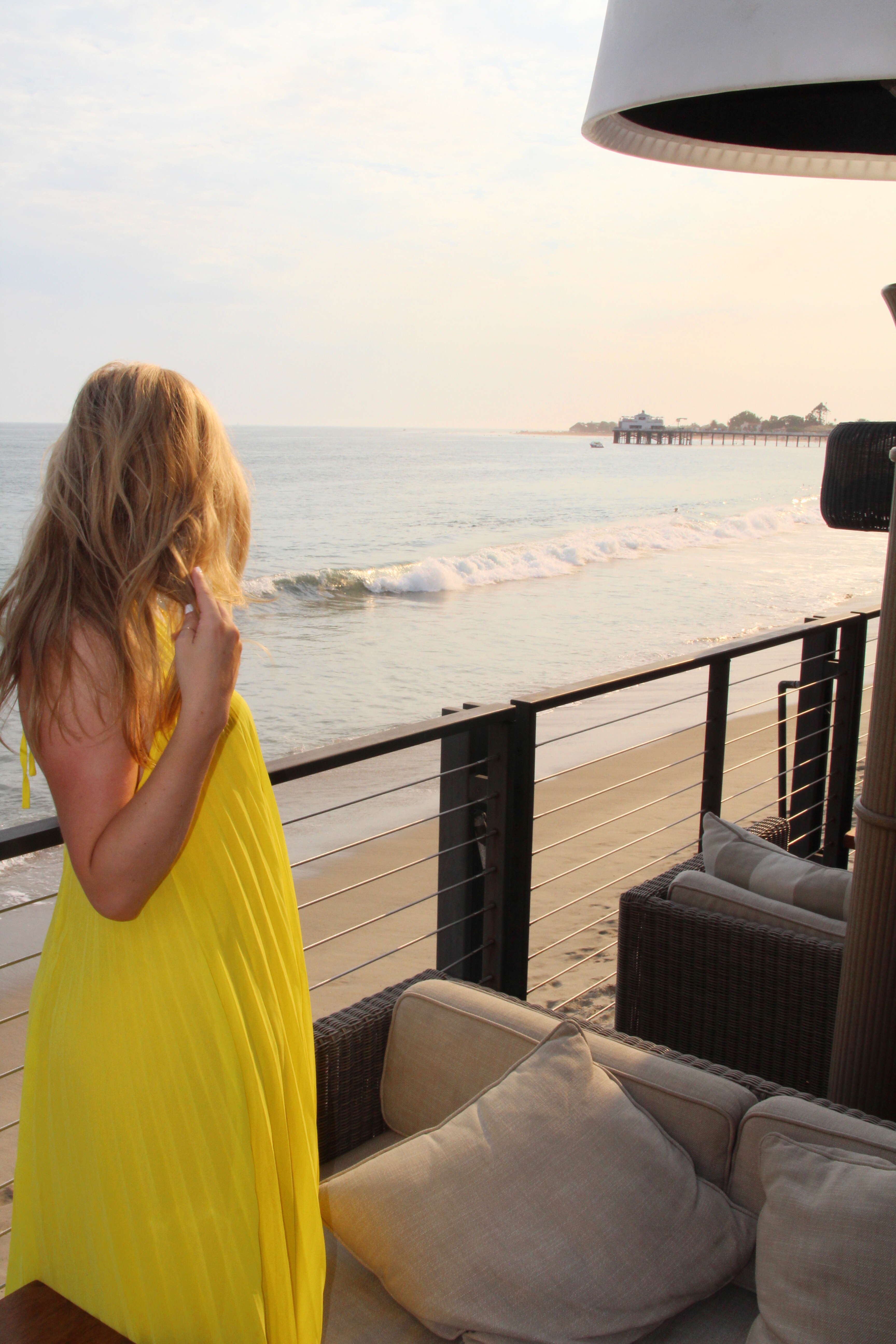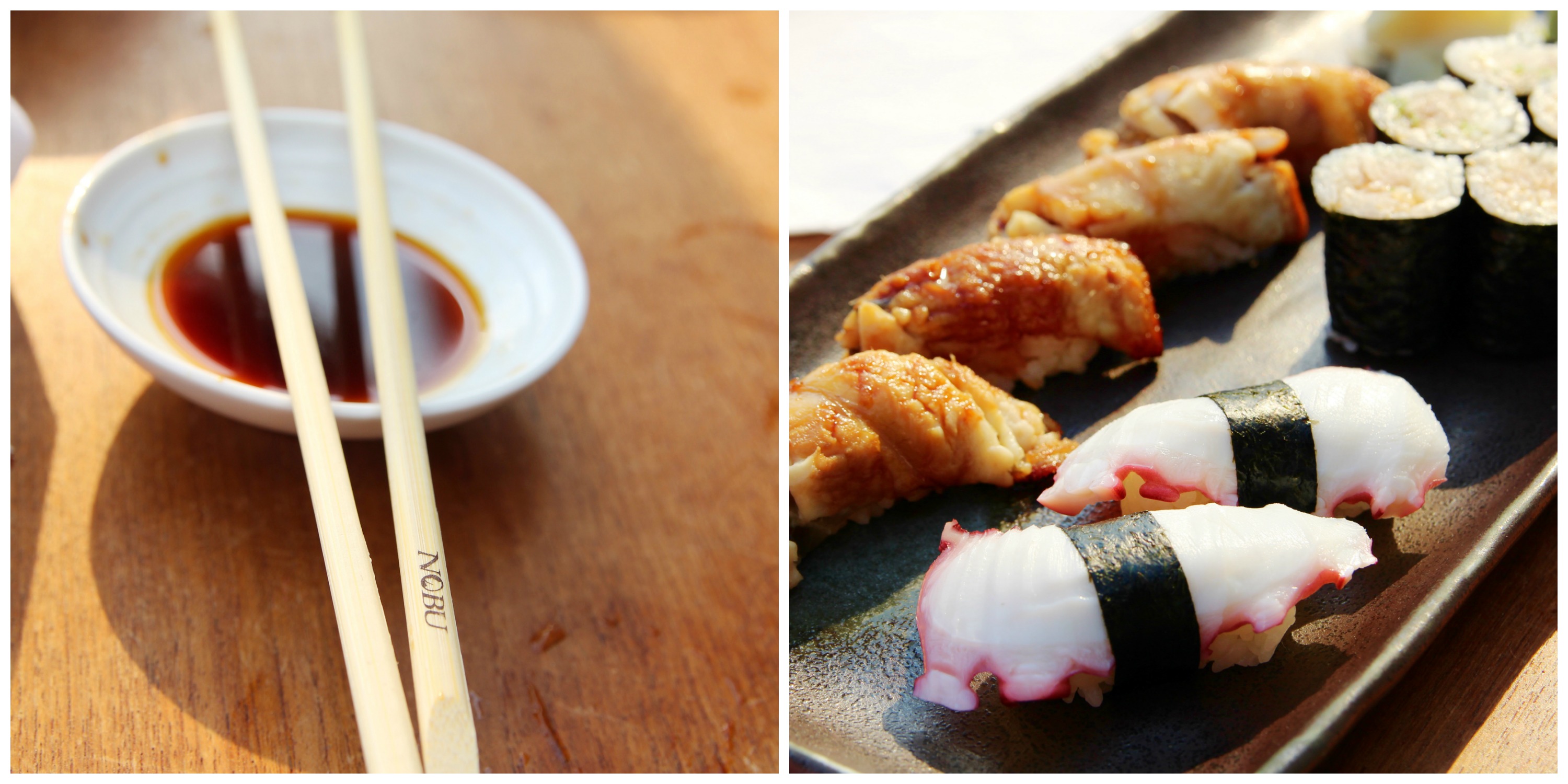 The perfect unagi and octopus nigiri and a spicy albacore tuna roll.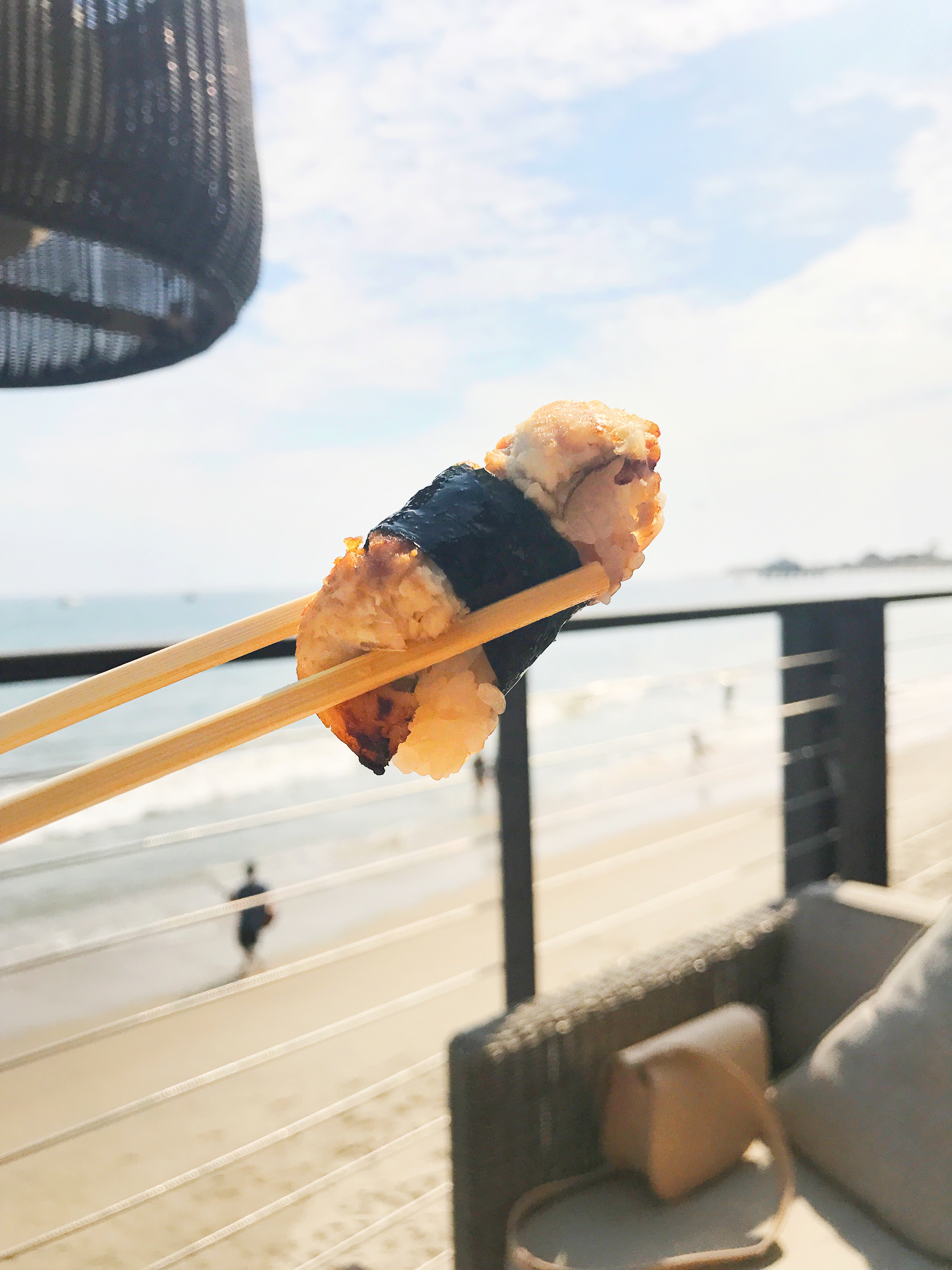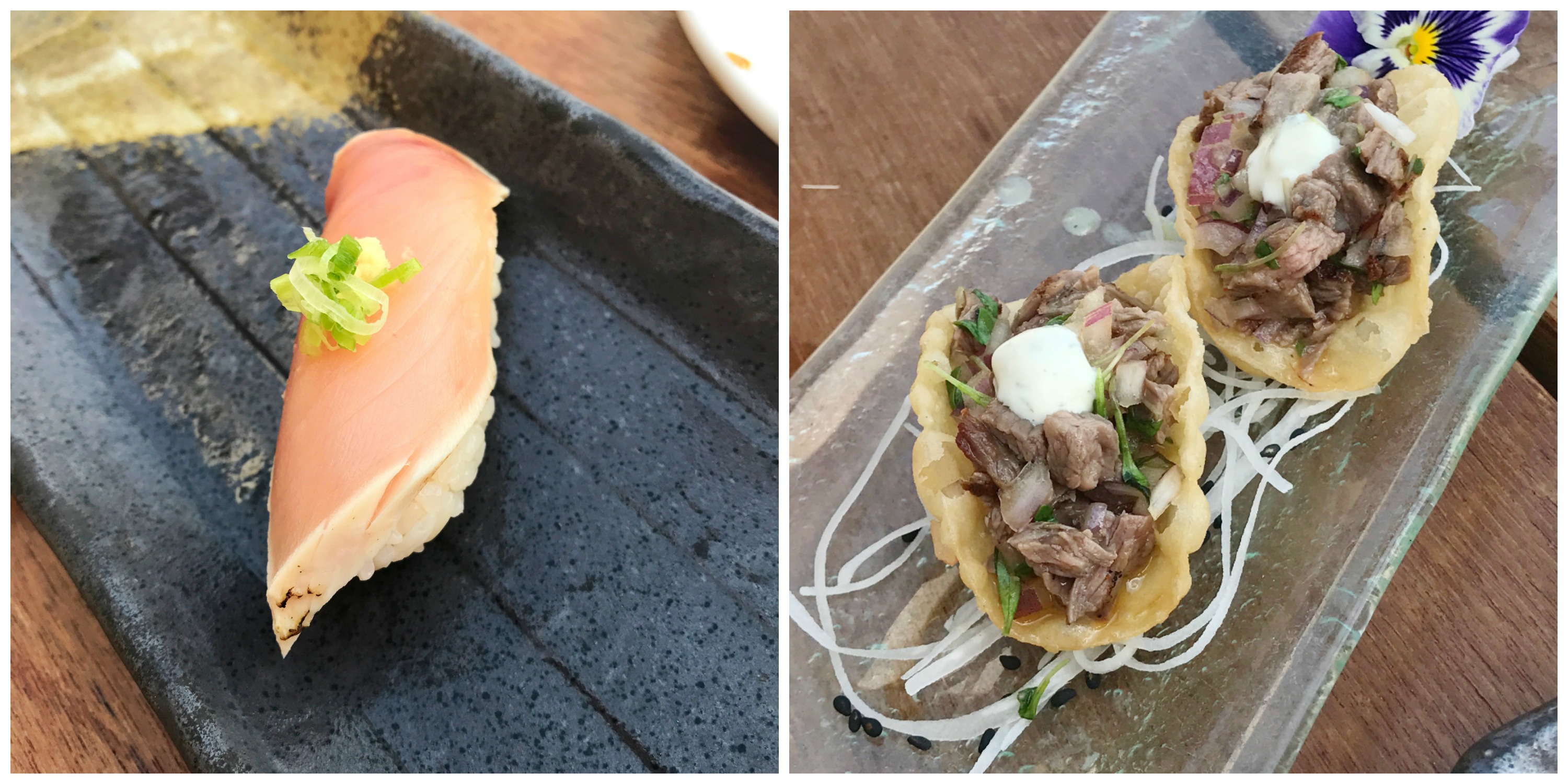 Snapper nigiri and short rip tacos.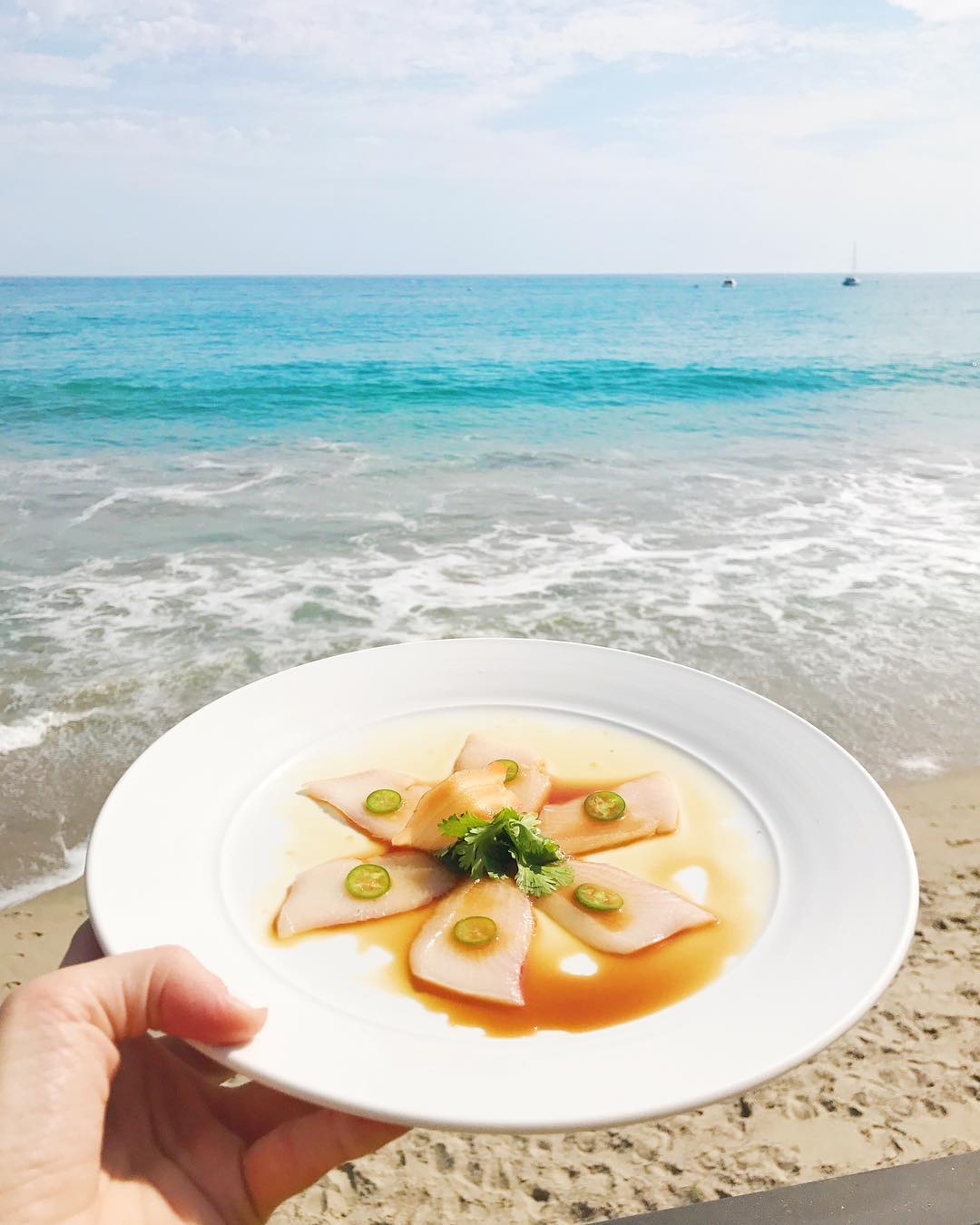 Yellowtail topped with jalapeño sashimi overlooking the Pacific Ocean (on an unseasonably hot day in LA).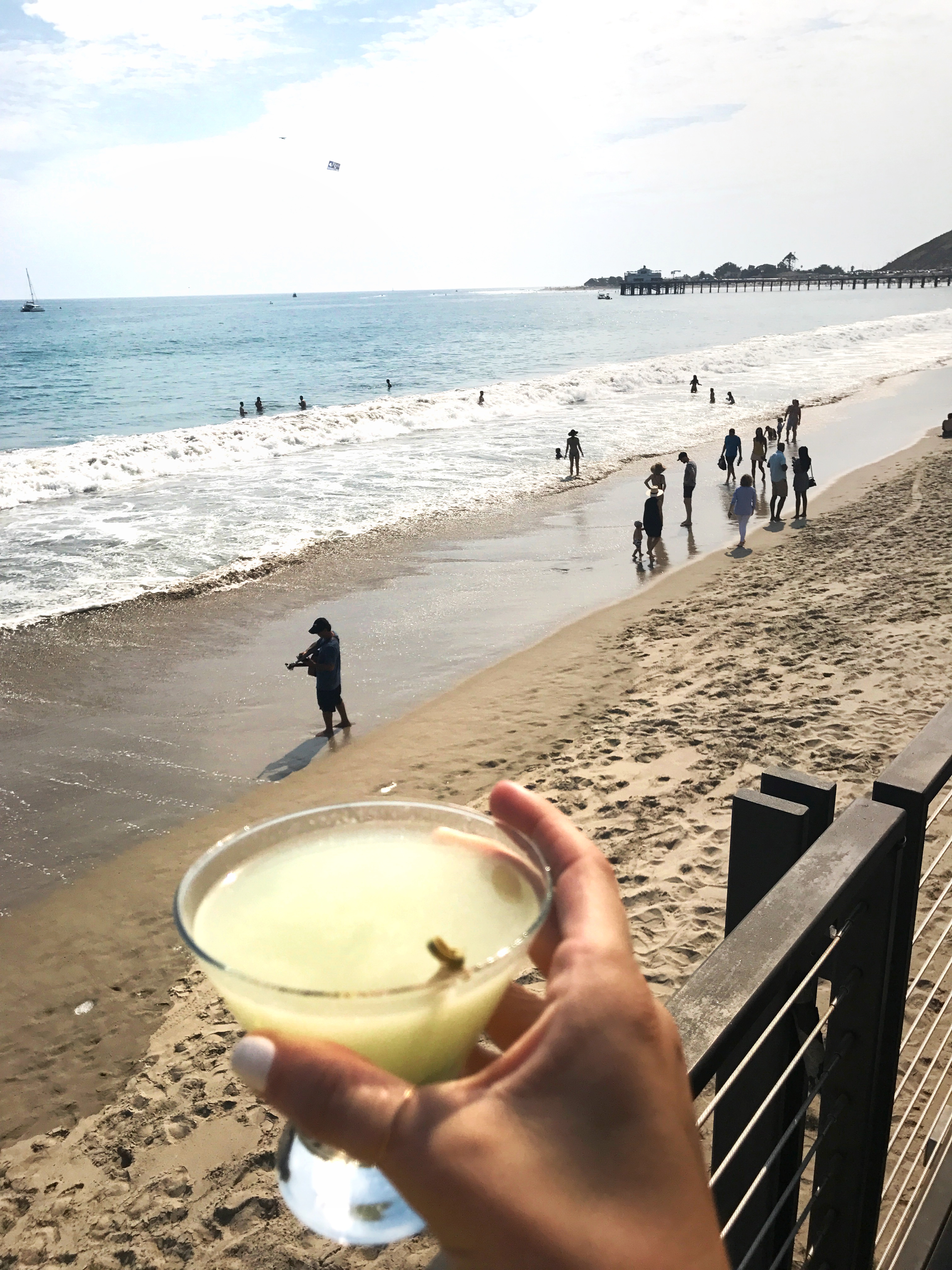 Always times for a cocktail!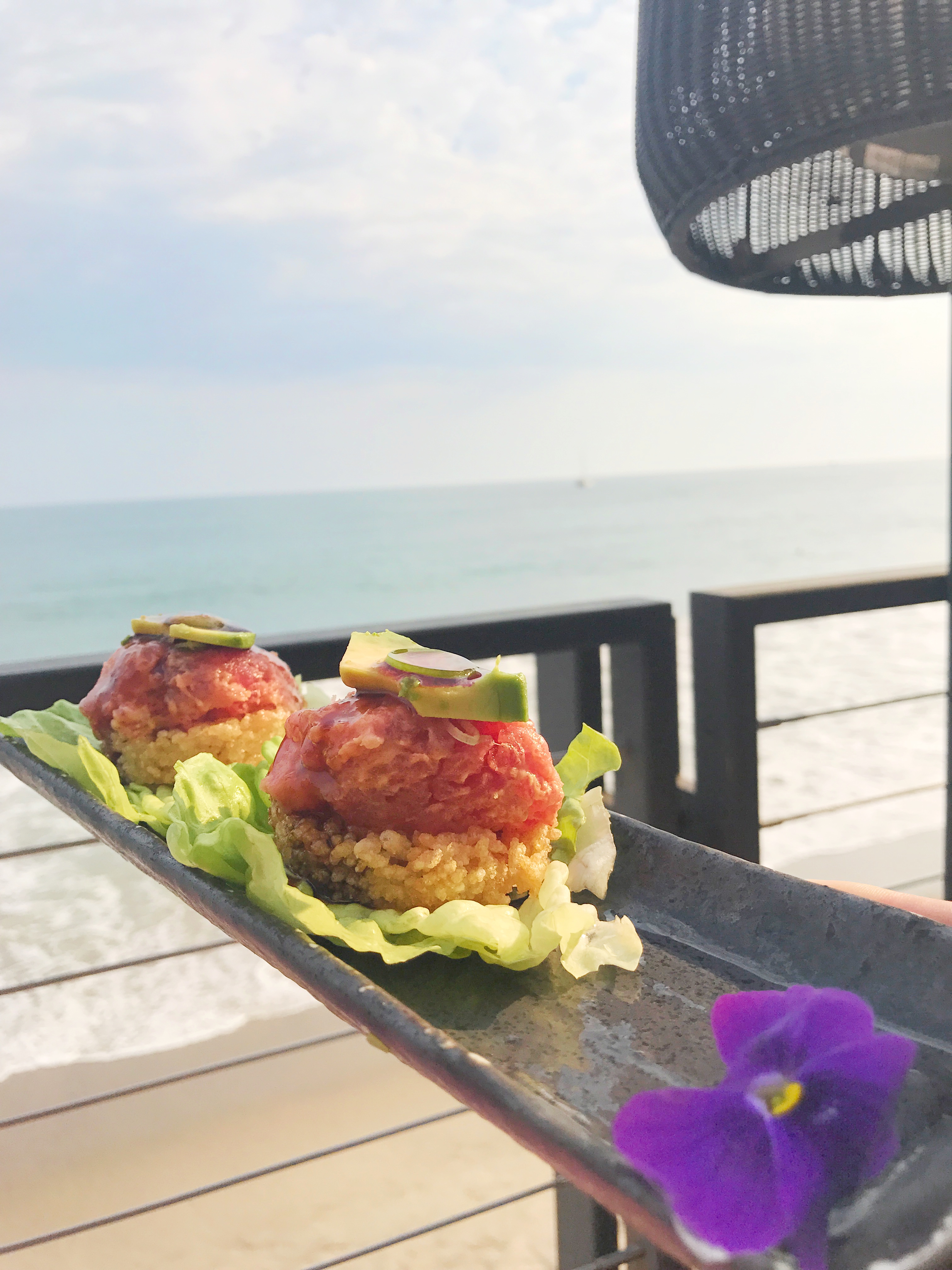 Spicy tuna on rice cakes.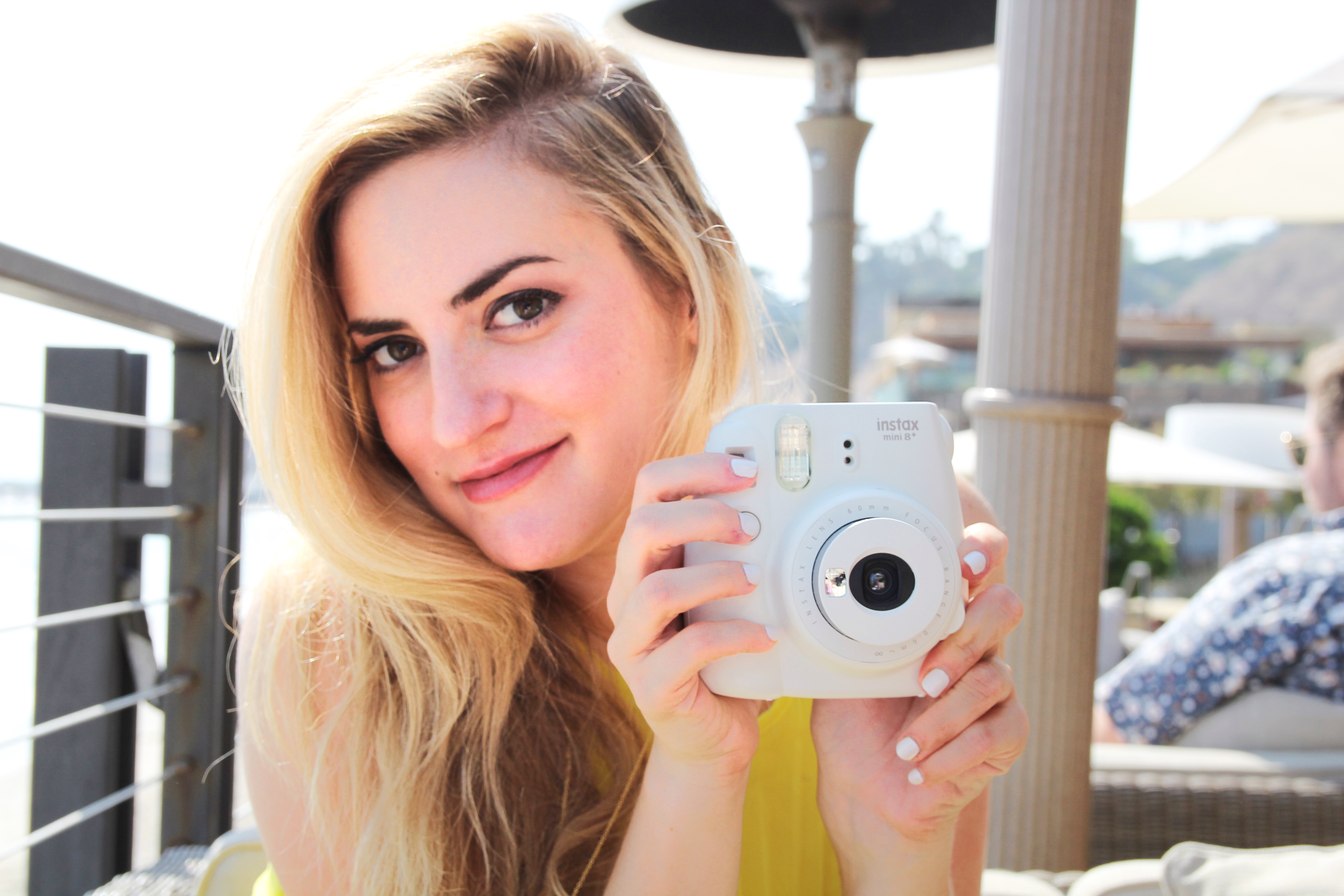 My latest obsession: the Fujifilm Instax.  Such a fun way to document a trip.  (Pro tip: it doesn't come with film, so make sure you purchase that too!)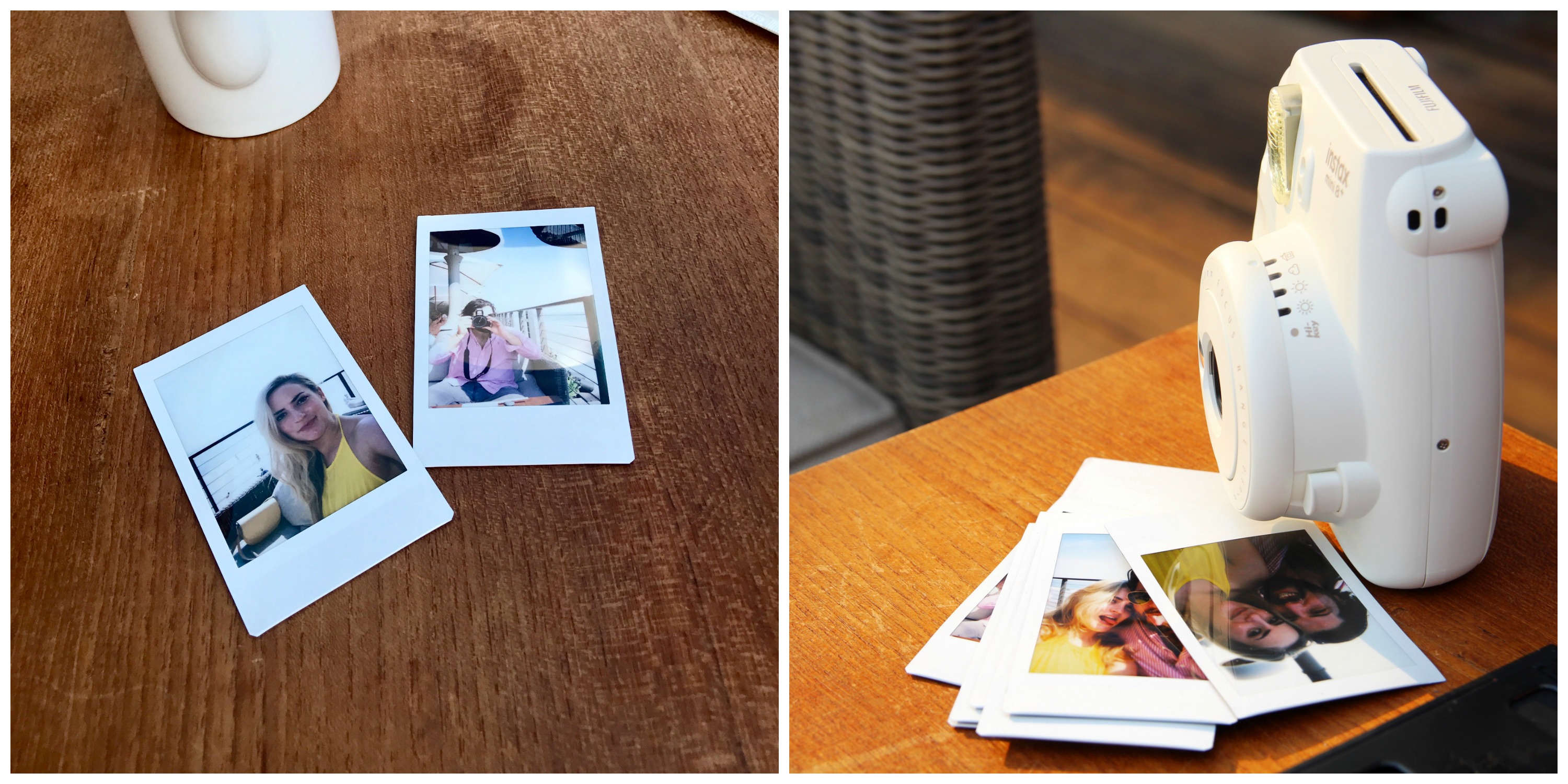 ---
Now a quick walk on the beach.  There is actually beach access from the restaurant, so if you feel like a swim before or after your meal — bring your suit and a towel!  It's a great way to end the Nobu experience.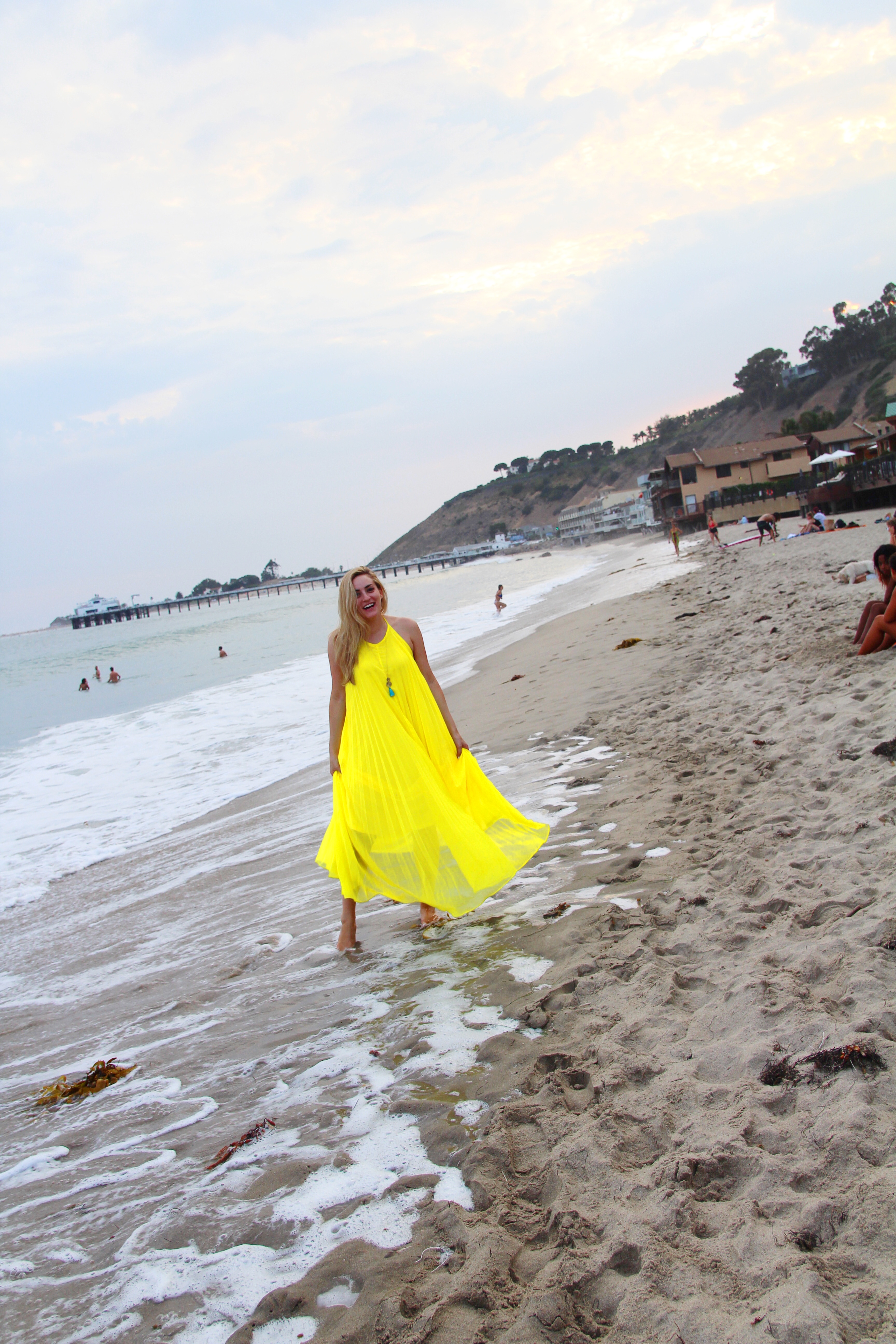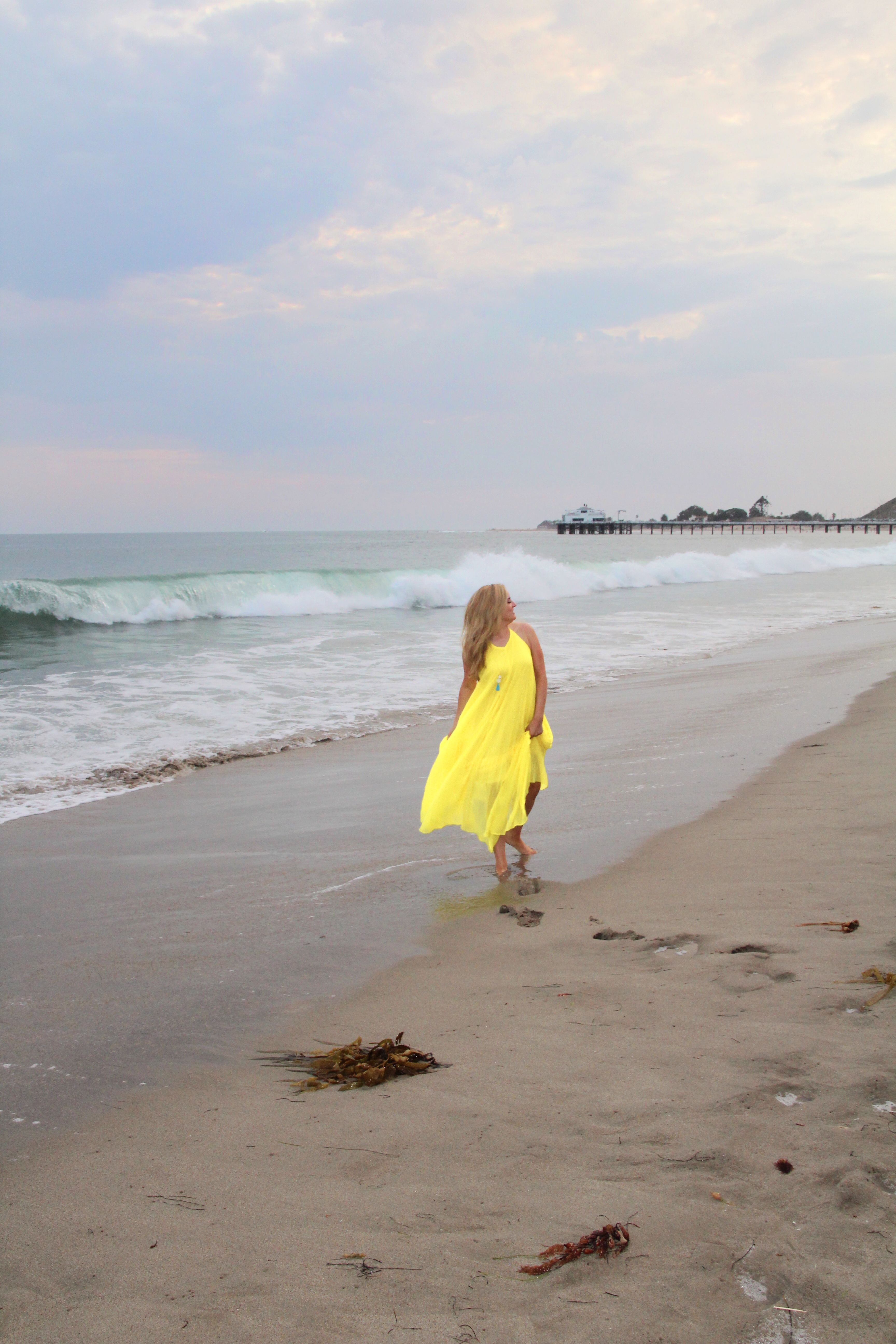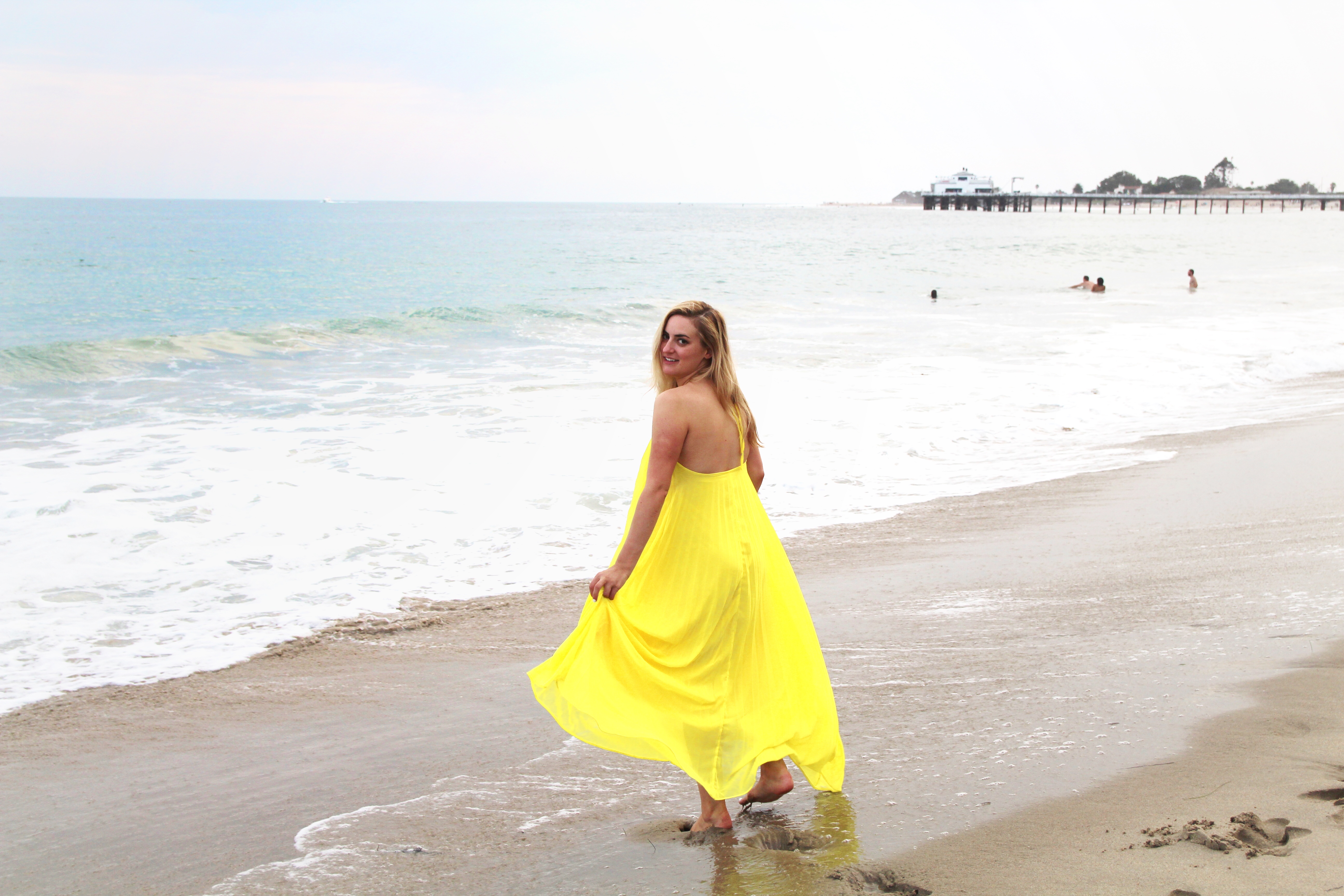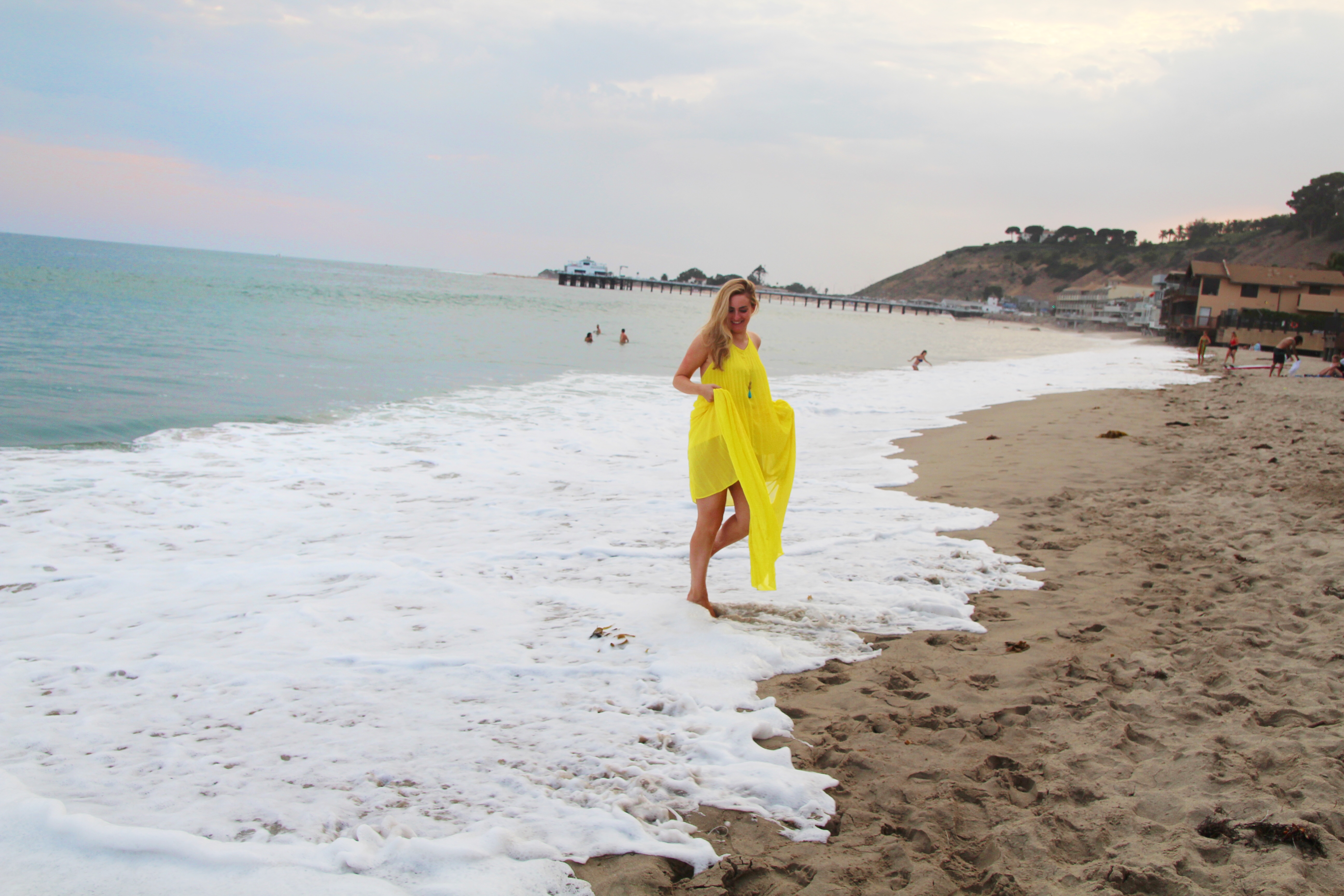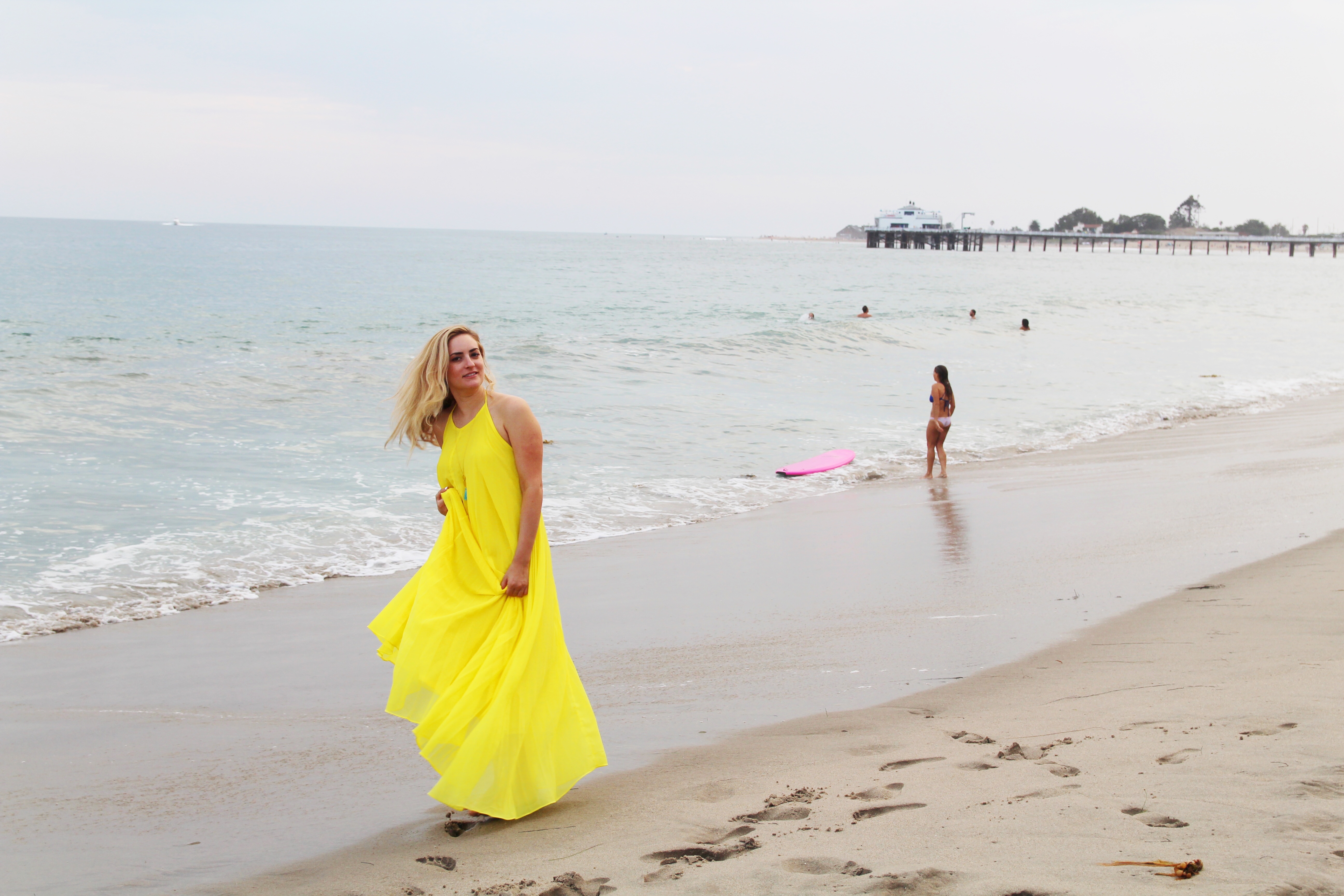 That's a wrap on Nobu Malibu — I certainly hope to go there again, next time I'm in LA.
Love my yellow pleated dress?  It's still in stock and under $100!

Go on...leave a Comment!