How is everyone spending these holidays weeks? Still in need of some holiday gift ideas (and if you're still looking for something to wear this holiday season check out this post!)? Well before we dive into all the great presents and gifts there are out there I'm recapping my Sunday!
Sunday was my boyfriend's birthday and I surprised him by getting our Christmas tree (his tradition is to get it on his bday every year) and having a little tree decorating breakfast with his brother and seven year old nephew, which was a really fun way to spend the morning.
Sidebar: let me just say: if you go to a Christmas tree lot and there is a man standing there grabbing his private areas several times and making untoward gestures while you're trying to pick out your tree: do not purchase your tree from said lot.  So no ball grabbers at the tree lot and if they don't take credit cards, that's another no no.  Luckily, there was a completely dignified tree lot: Mr. Greentrees, down the road that was beautiful and smelled like a rich Douglas fir.  The attendant was helpful and not offensive.  (They also take credit cards!) . Crisis averted.
Even though I was suffering from some tree lot PTSD, we managed to salvage the afternoon by playing dreidel, eating biscuits and gravy and decorating the tree.  (Biscuits and Gravy is one of my favorite dishes from childhood and it's a perfect hearty holiday meal — recipe to follow later this week!)
(Shop this adorable clutch here — it's on sale!)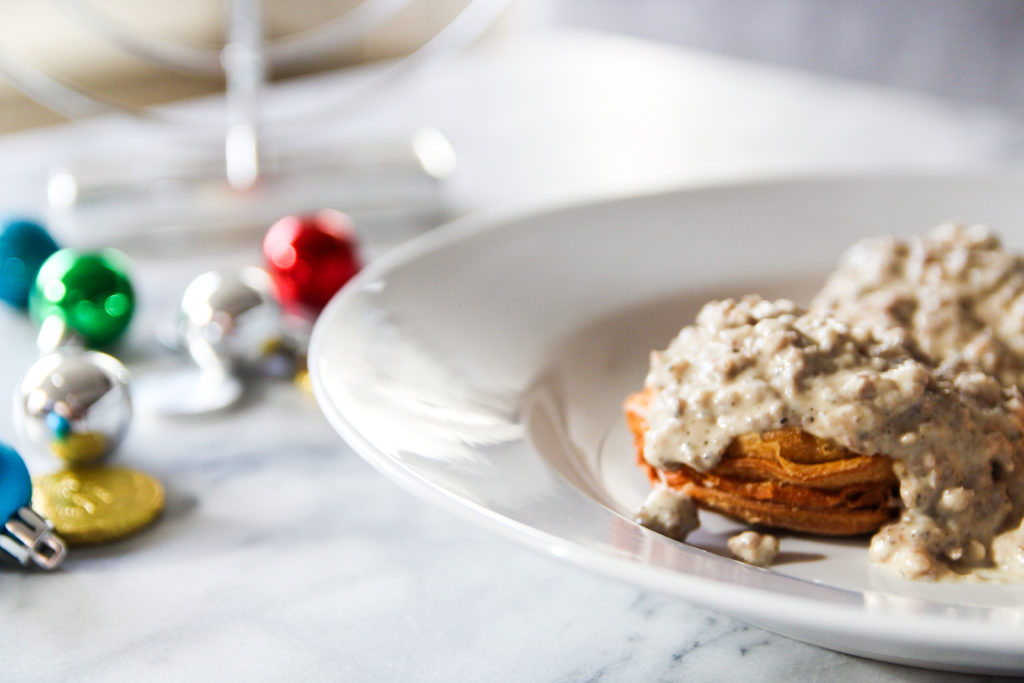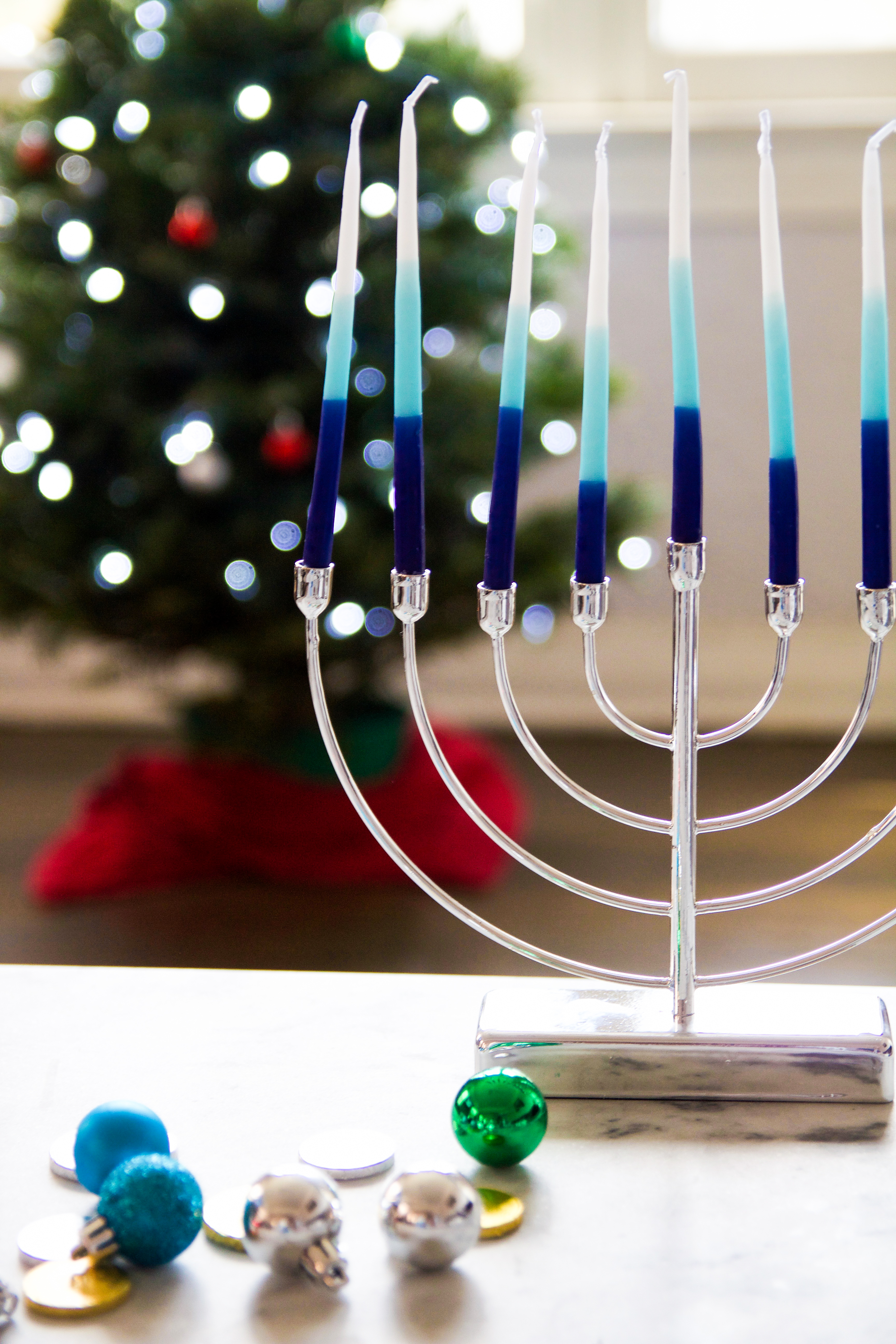 We had a delicious holiday meal, ate chocolate and played dreidel but we need some gifts underneath that tree!  So I've pulled together some holiday gift ideas for the season (many of which I am going to shop for myself!).  There's still time to get some great gifts in time for Christmas and remember Hanukkah is 8 night long!
---
In addition to the gift suggestions below these retailers are having some amazing holiday sales:
J. Crew 40% off with code TIME2GIVE
West Elm: 40% with code MERRY
Holiday Gifts Ideas: For Her
Holiday Gift Ideas: For Him
Holiday Gift Ideas: For the Home
---
Other Ideas: Spa
Wanting to pamper someone in your life?  The Burke Williams Spa is the perfect way to give someone special some extra love.  With several locations all over CA there are many options!  Splurge and get them a massage and they can enjoy the amenities such as a hot tub, steam room and sauna (and fresh fruit!).
Shave
A great gift idea for the men in your life is to get them a fancy cut and shave at a hip barber shop.  A lot of them are concept shops now that offer full service pampering.  Thinking sipping on a beer or smoking a cigar while getting a fresh cut and shave.  Some local LA shops are Baxter and Finley and The Proper Barbershop.
Happy gift shopping and stayed tuned for more holiday related content!
Go on...leave a Comment!