6 Things to Know Before You Visit Tokyo
Tokyo feels like a giant arcade game that you navigate via small streets that eventually lead to massive pedestrian crossings complete with flashing neon signs in the backdrop.  Tokyo is discrete and flashy all at the same time and yes Tokyo is very accurately portrayed by Lena Dunham on her HBO's show GIRLS.  In Tokyo (and most of Japan), a small unassuming restaurant — tucked behind a curtain — is easily situated next to a ramen joint with a flashy sign procuring its dishes of sushi and ramen.  There is so much vibrancy and activity in Tokyo it's hard to know what to do and where to start and what customs to follow locally. So I put together a list of 6 thing to know before you visit Tokyo and a video with 6 things to do in Tokyo.
1. Shoes or no Shoes?
No shoes! Residents and many restaurants ask you to take off your shoes. Some even have shoe lockers! I understand this is part of the culture but I personally am not a fan of taking off my shoes everywhere I go – not to mention my shoes are usually a part of my outfit! Hello!  In any case, hoping to assimilate to the culture, I did oblige to the no shoes rule.
2. That Language Barrier isn't Actually that much of a Barrier
I was truly curious and concerned about how many people actually spoke English in Japan and my thoughts were:  will I be able to talk to anyone?  Well it's safe to say that people do speak English there but not a lot.  The ones that do, need to be probed a bit to get it out of them. I learned this phrase right away which was a great ice breaker: Ego-ga-ha-na-se-mas-ka, which means: "Do you speak English."  Another helpful phrase:  Arigatou-gaiza-mas (thank you very much).
3. The Japanese say "Thank You" a lot
They say "Arigatou" (thank you) for everything. You walk into a store and someone is already thanking you. You've left the restaurant and you can hear them murmuring "Arigatou." (This clearly happens whenever I walk into any store in any country but anyone can receive this treatment in Japan!) ; )
4. 7-Elevens are Legit:
7-Elevens and Family Marts (their own kind of 7-Eleven), which would not be ideal places to pop in to buy something in the US, in Japan, they actually have really delicious snacks and drinks and are frequented by the locals.
5. Public Transportation is clean and fancy
The trains are super clean and also have gourmet markets connected to a lot of them. As do many of the malls, you can find any kind of food you need: bento boxes, sushi to go, salads, noodles, ramen, etc. They also have a very large international cuisine in Tokyo.  The Skinkasen (aka the bullet train) can get you all around Japan quite fast. It's great for trips to Kyoto.
6. There's a difference between "Western Toilets" and Japanese Toilets
Japan has some of the snazziest toilets I've seen and some less than desirable toilets.  For instance, my Airbnb had this convoluted fancy toilet that it took me awhile to figure out how to even use the flush function.  It's a bidet and a toilet all in one (and the some).  All the buttons are in Japanese only – which is confusing but once you get the hang of it you realize they all have a purpose. They also have what they call Japanese toilets (versus "Western") which are essentially holes in the ground. I'm still unclear as to whom would ever choose the Japanese kind. In Shinjuku they have a cluster of alleyways called "Piss Alley" where all the bars and restaurants have just one bathroom and yes it's a hole.   (Maybe don't wear a bodysuit the night you go out there.)  I've highlighted "Piss Alley" in my photos and video below!
For more ideas on what to do, tips on places to visit and food to eat scroll through the photo diary below and watch the video!  Arigatou!
---
---
Tokyo | Cool Spots
Shibuya Crossing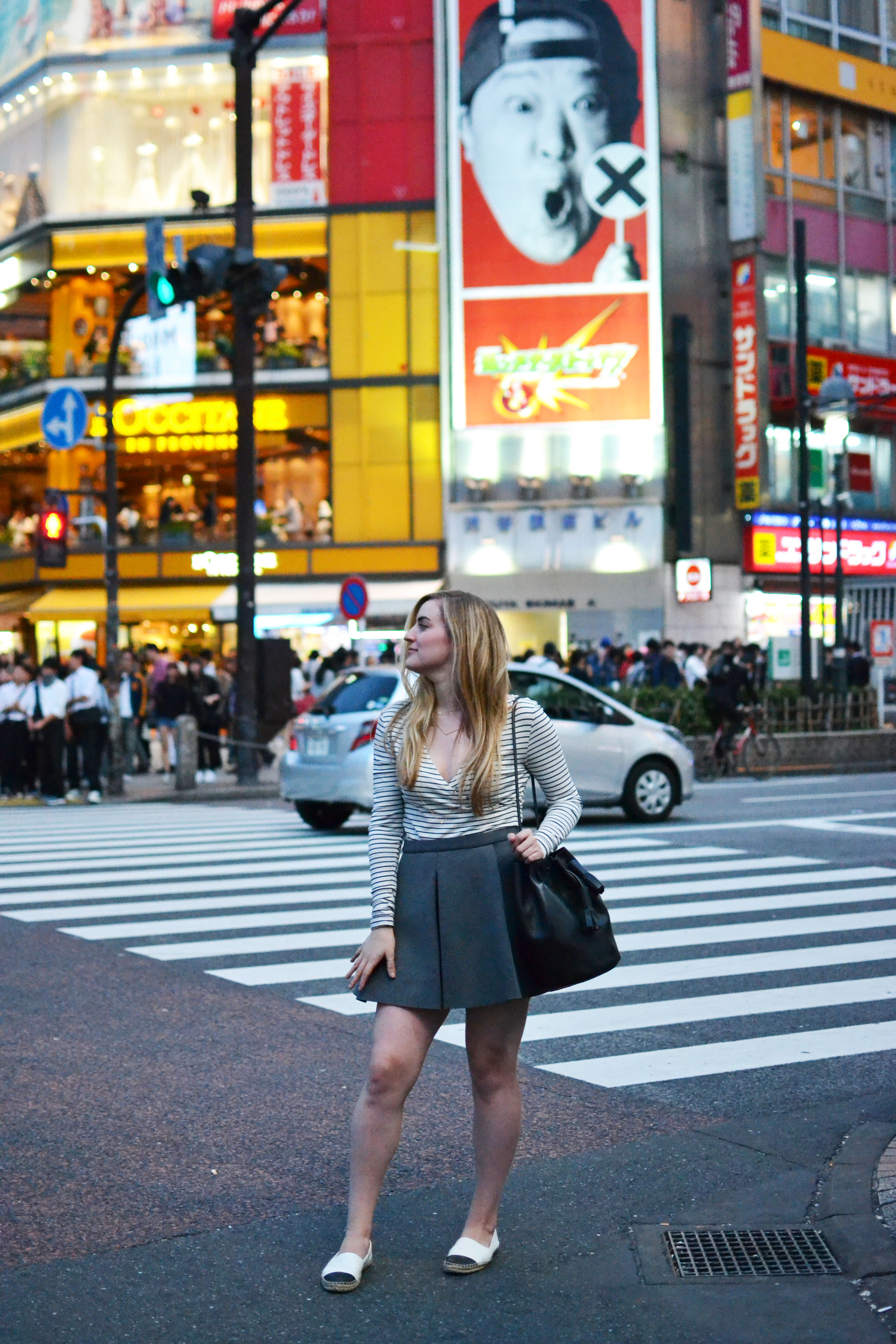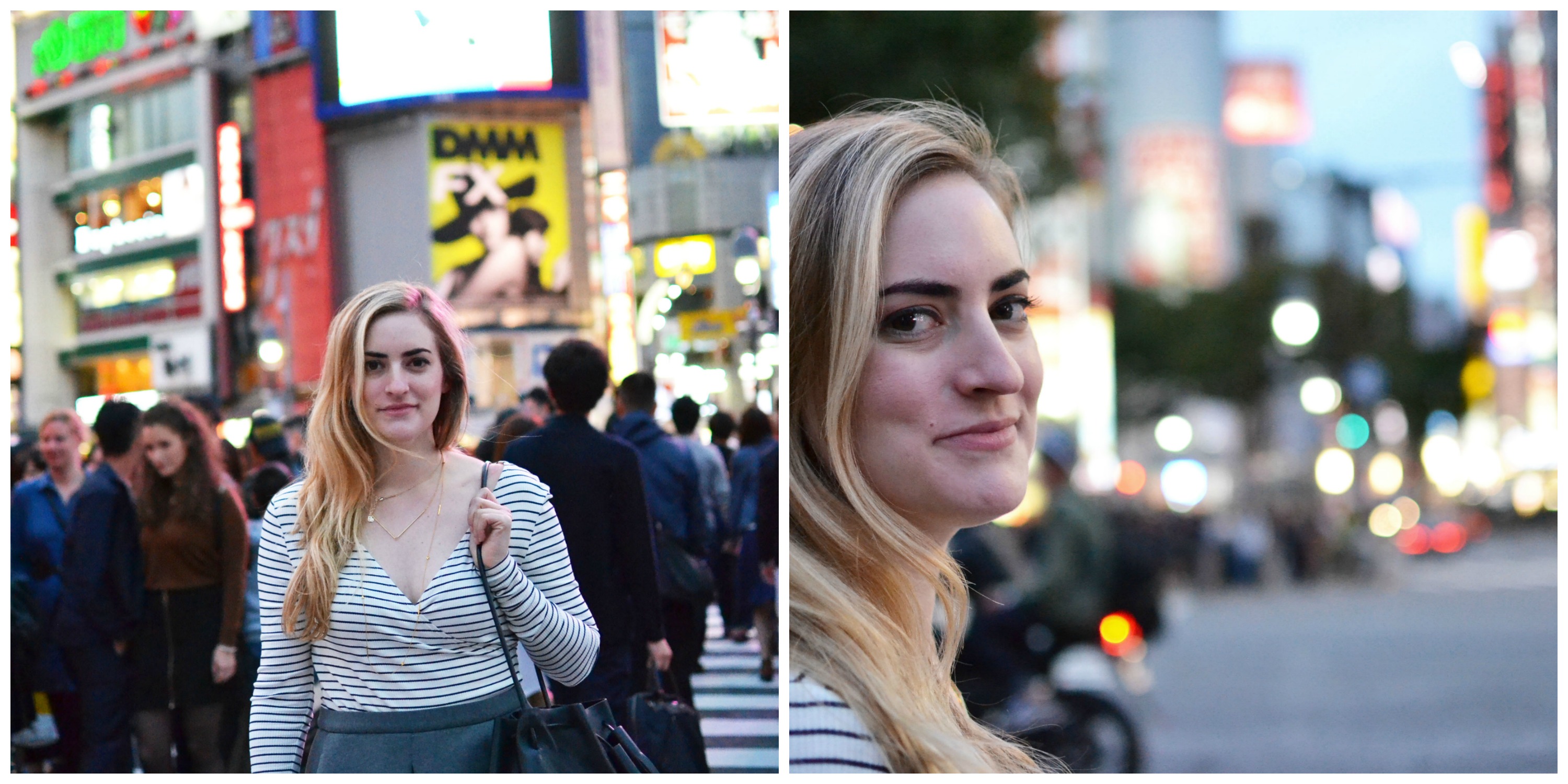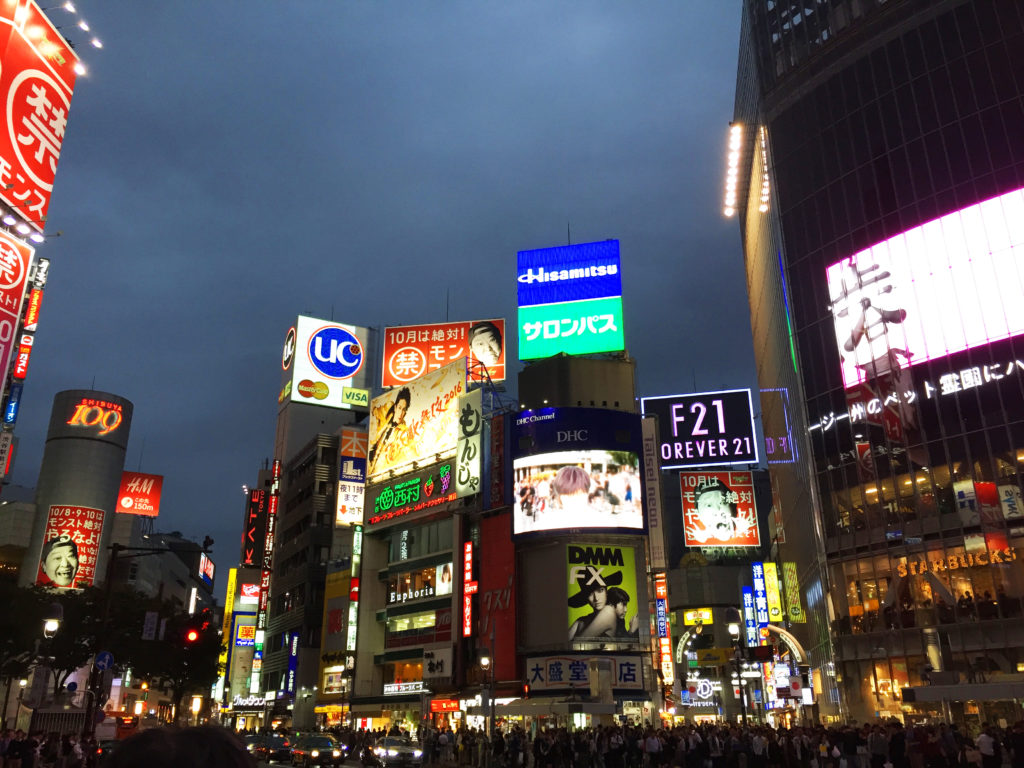 ---
Meiji Shrine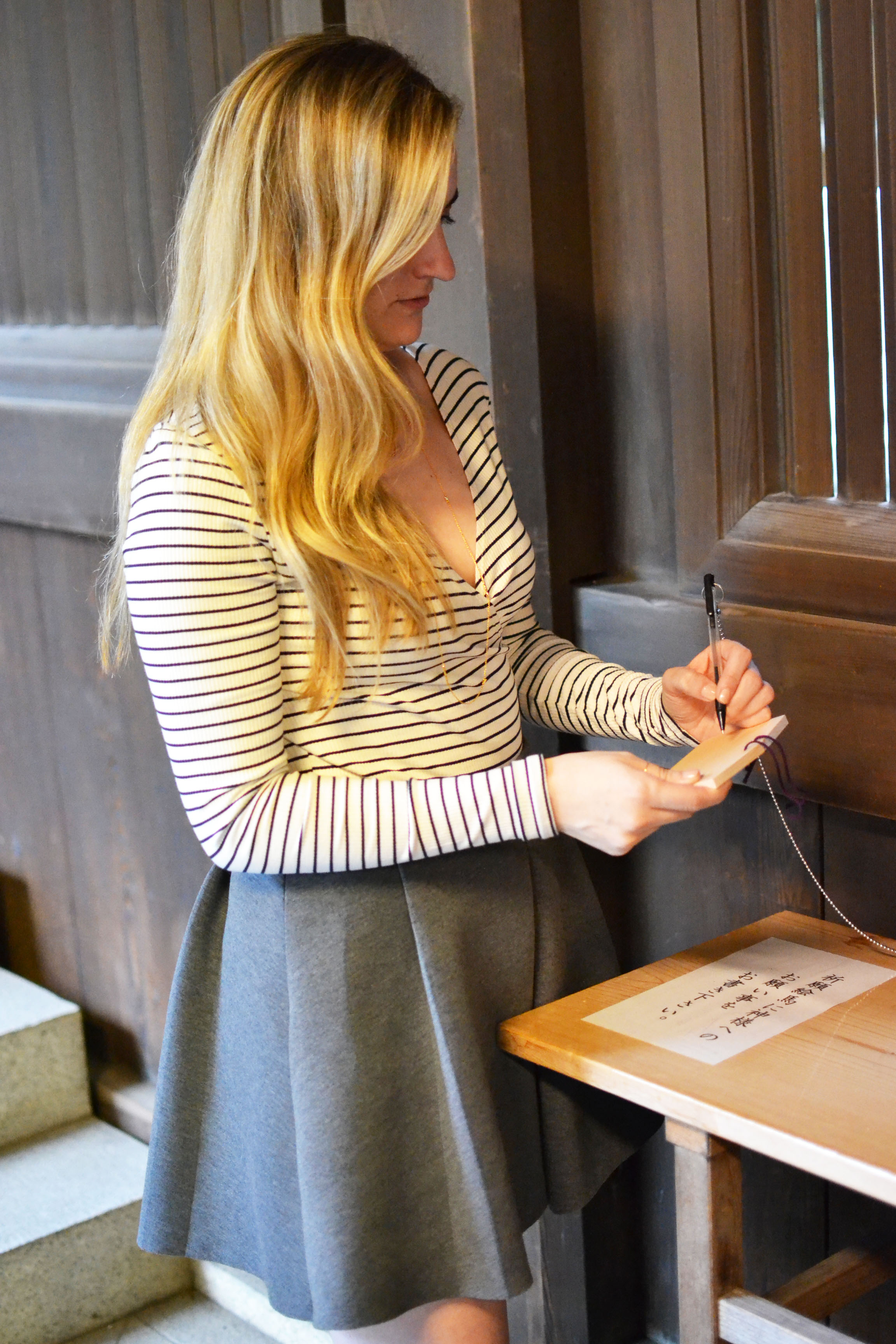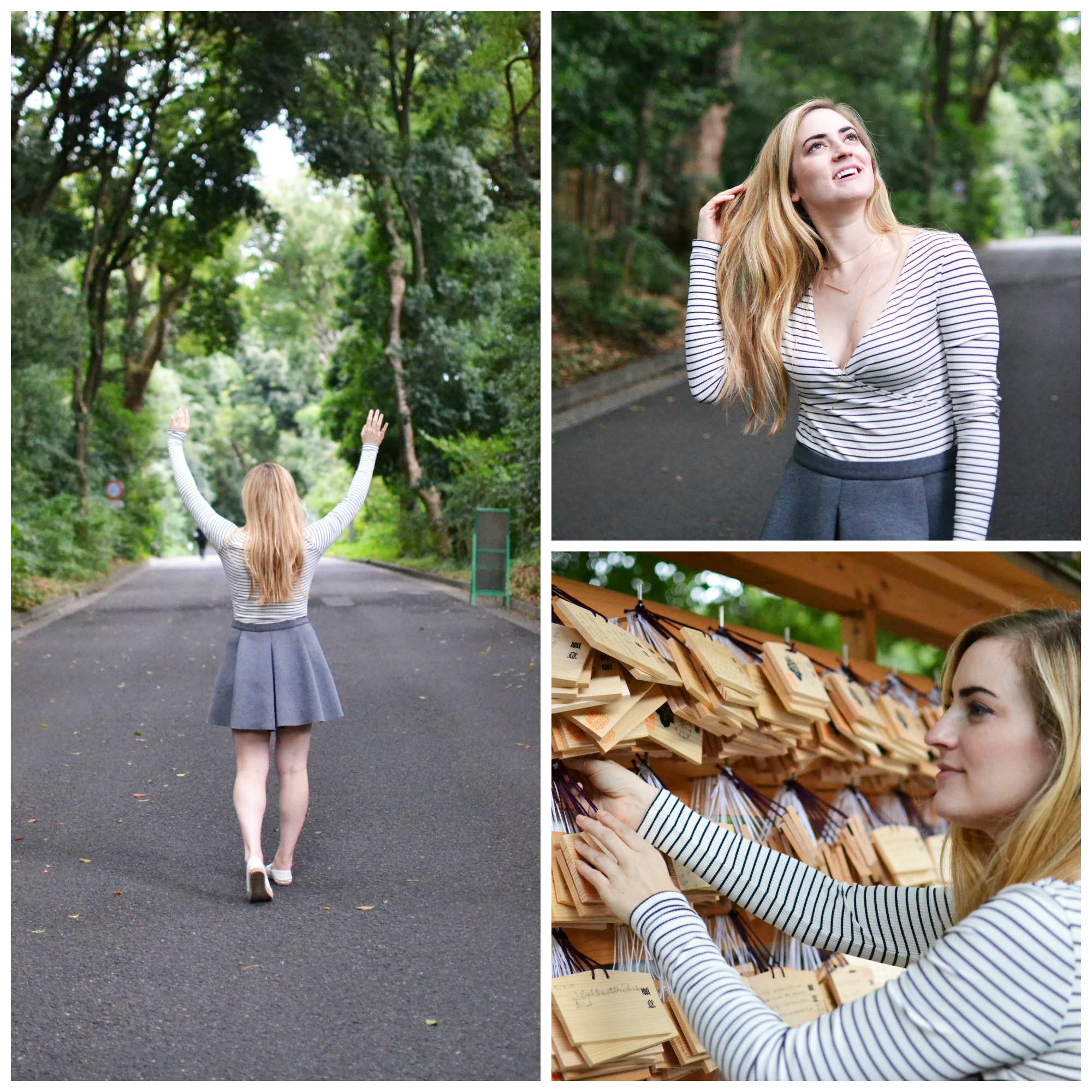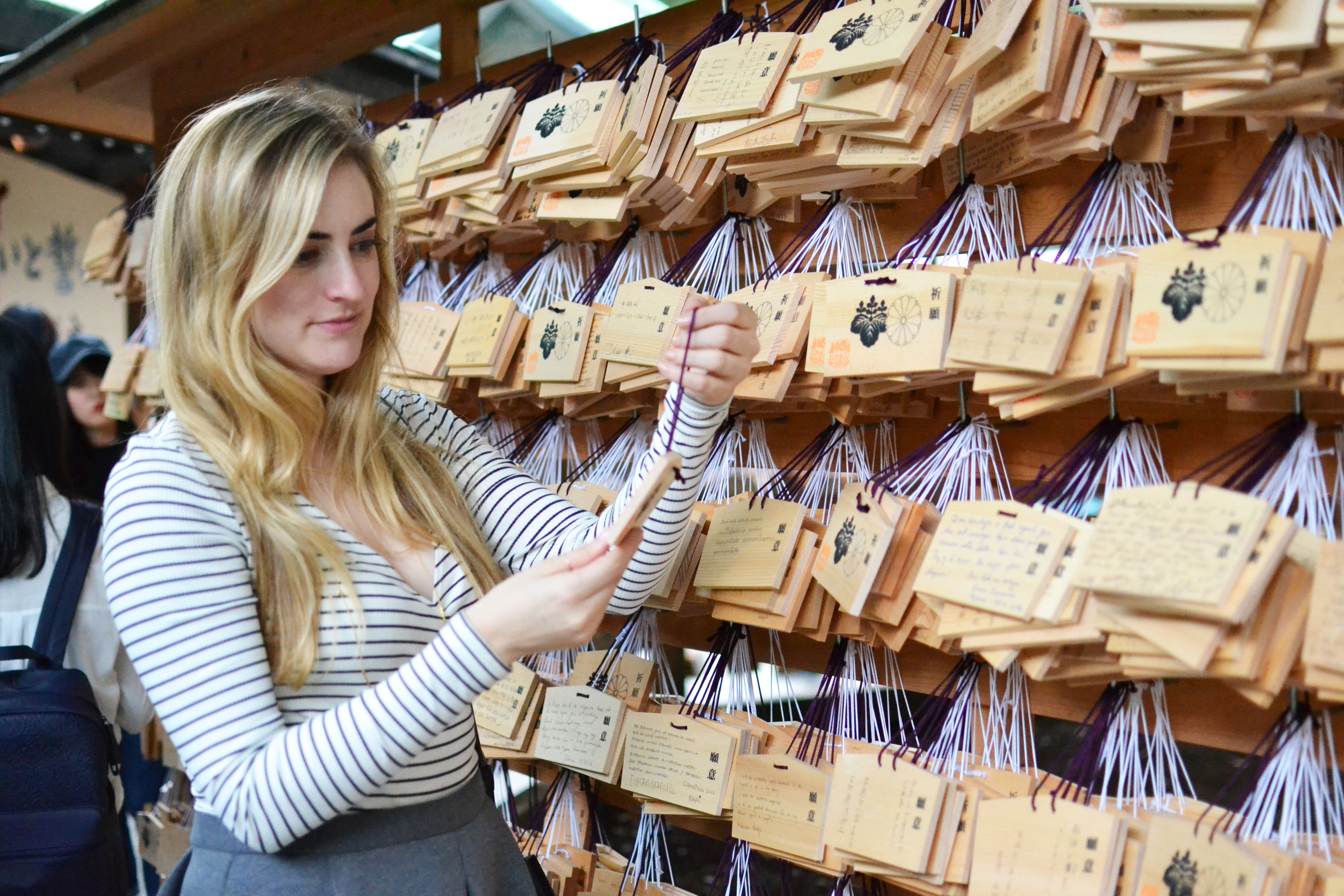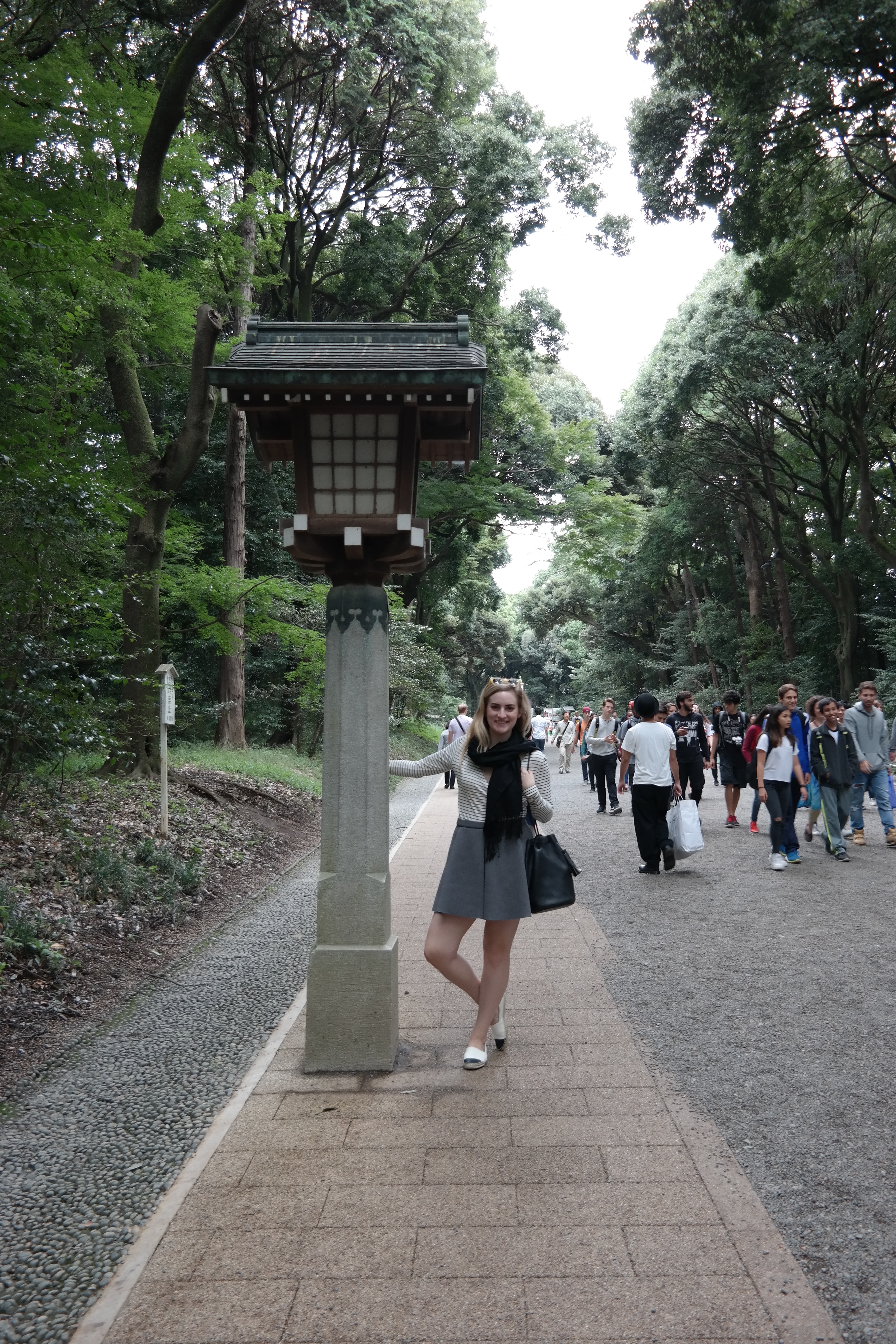 Takeshita Street | Harajuku
---
Tokyo | Food
Left: A sweet snack (with an emoji on it of course) at trendy coffee cafe called Cafe Kitsune in Ometesando | Top Right: 7-Eleven Snacks | Bottom Right: Cracker Snacks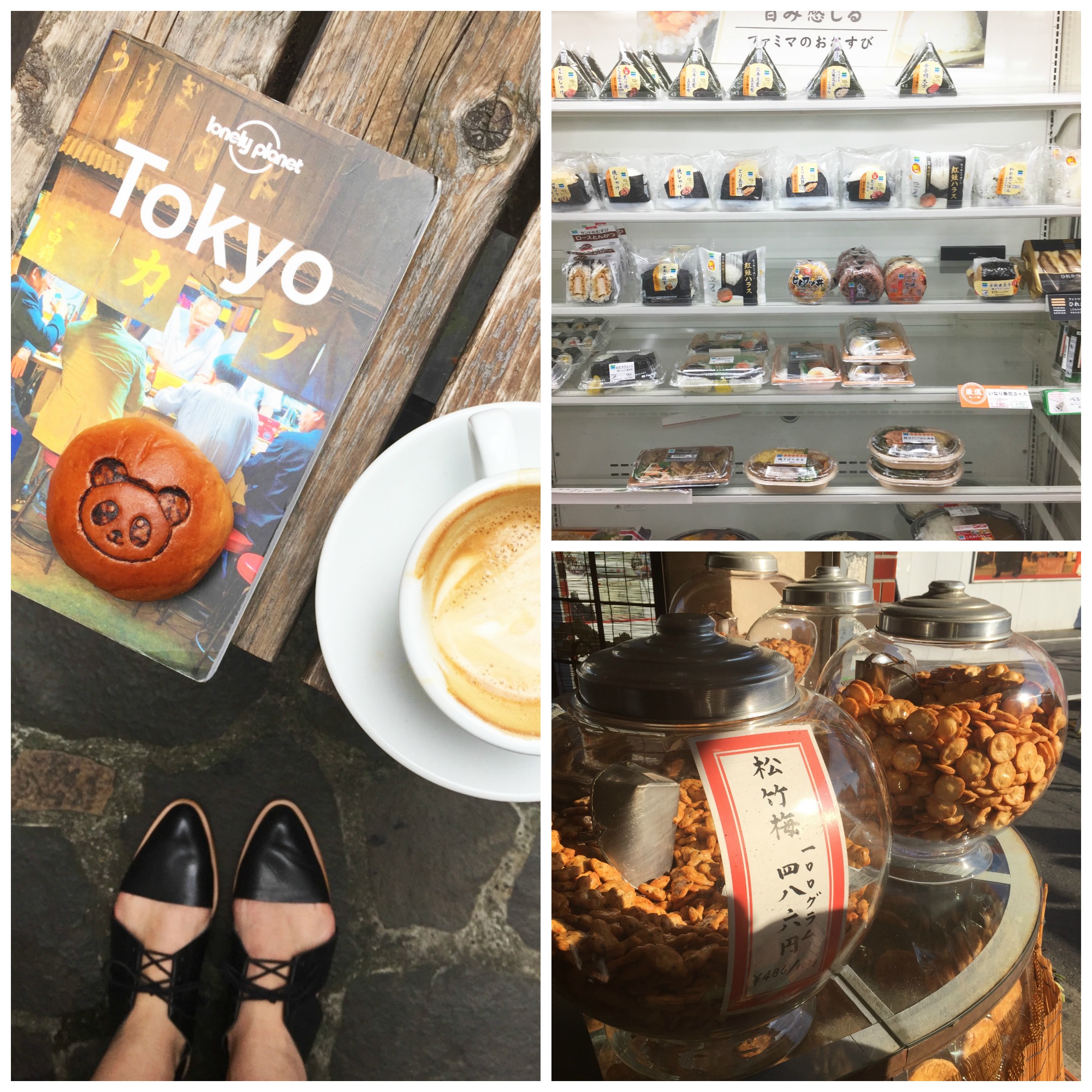 ---
What's a trip to Japan without fresh sushi!?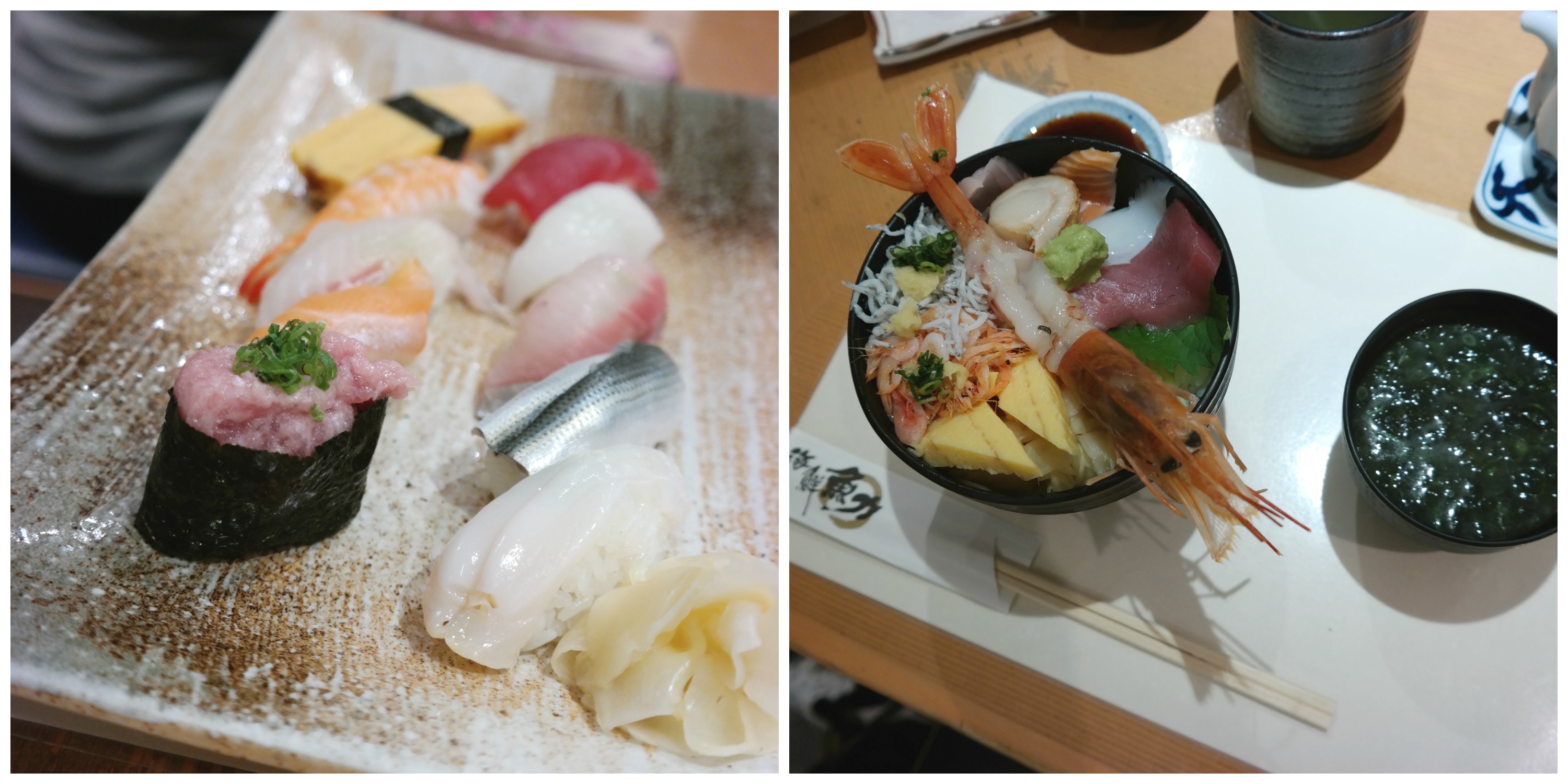 ---
Enjoying buying some local Japanese street food and these happen to be squid balls.  Because, squid balls are top of everyone's culinary list.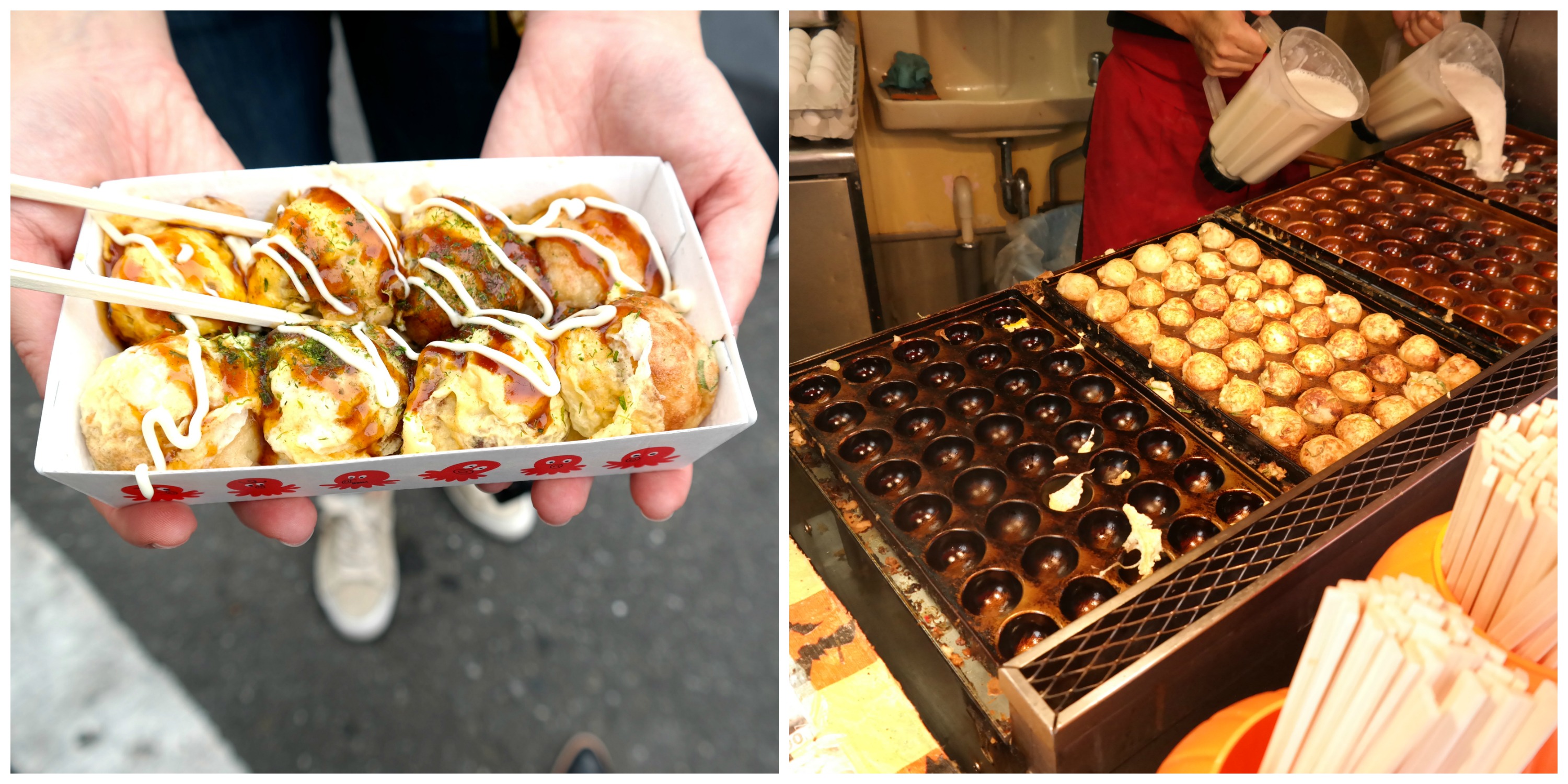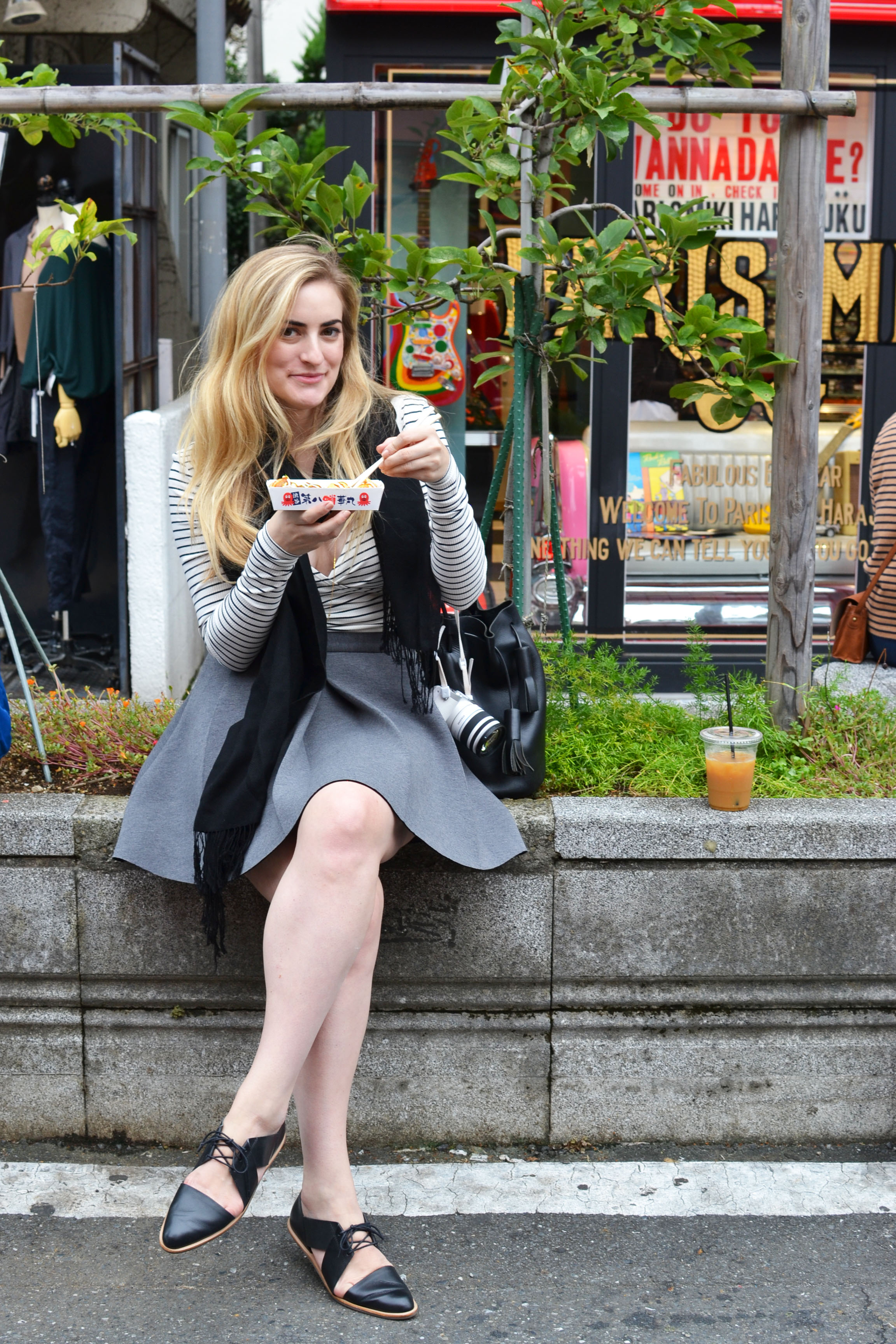 ---
Left: delicious yakatori (grilled chicken), top right: ramen, bottom right: more street food, this time from the fish market.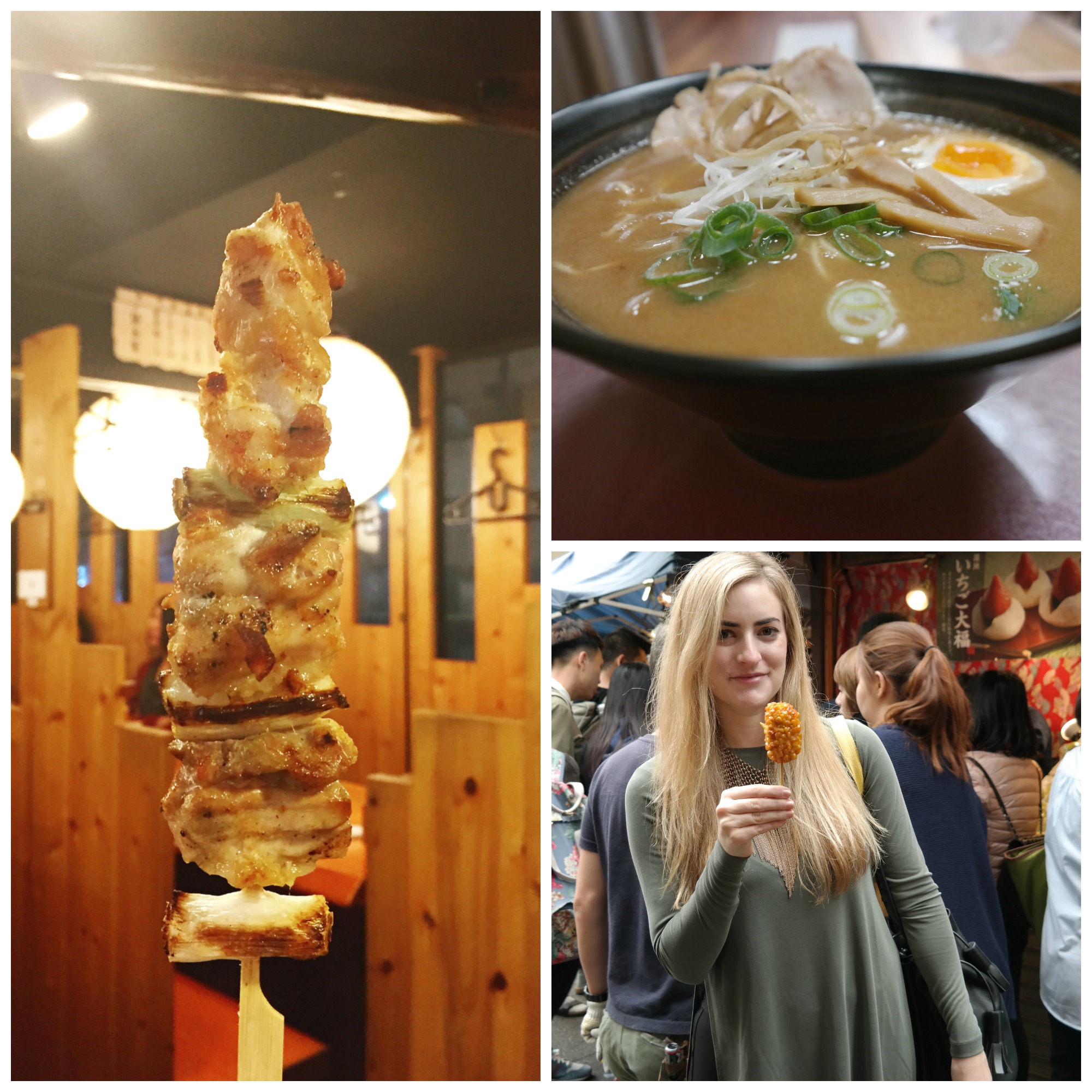 ---
French toast and flowers at Aoyoma Flower Market.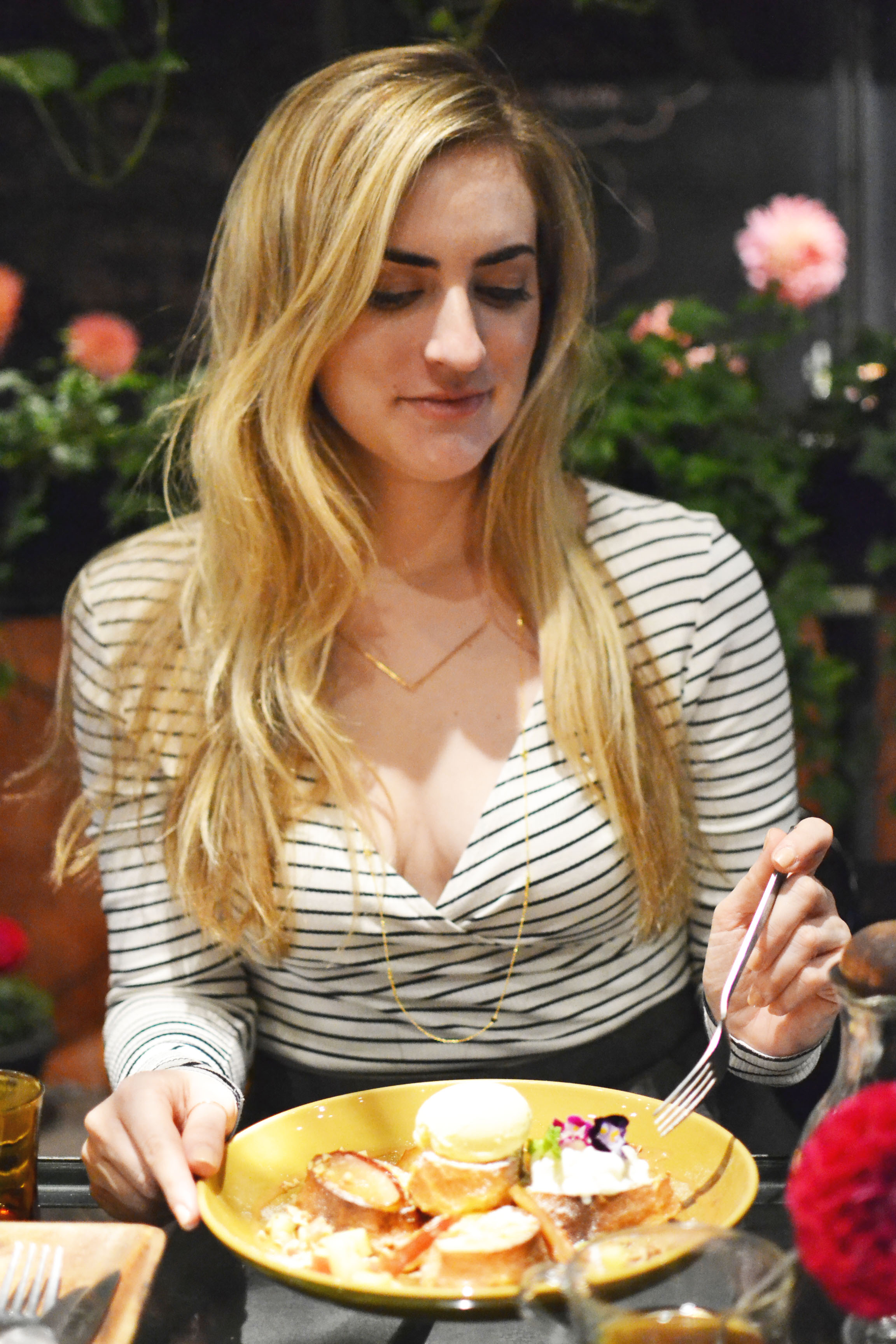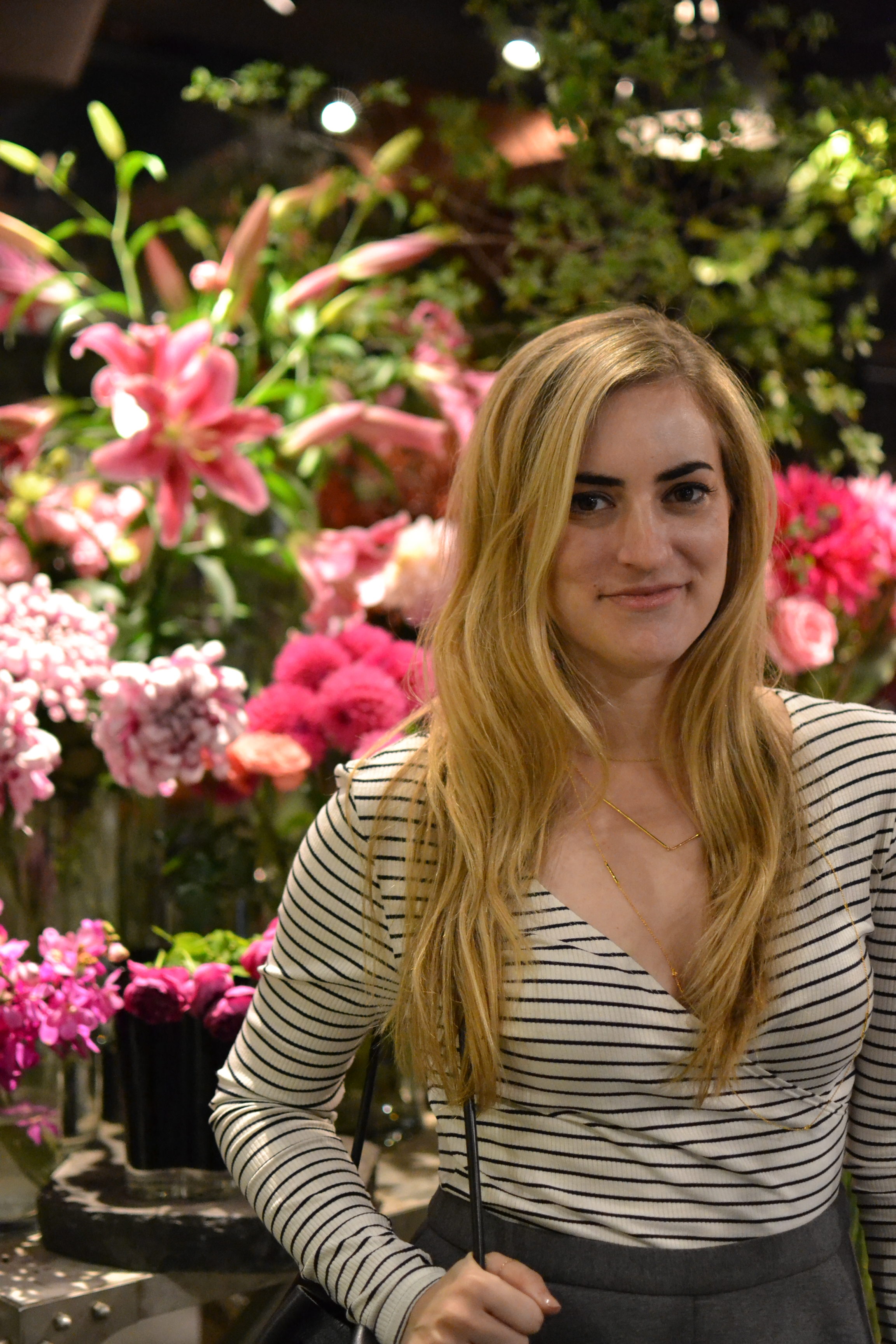 ---
Tokyo | Day Activities
Day Trip to Mount Fuji
I took this day trip through Trip Advisor and it included amazing views of Mt. Fuji, a traditional Japanese lunch, and a trip to an Onsen (a Japanese bath house).  Visiting and experiencing the onsen was truly a unique experience — the private baths are indoor and outdoor overlooking Mt. Fuji.  Sadly, you can't take photos in the baths, so I don't have pictures but the mental pictures I took are forever a part of my memory.  I highly recommend visiting an onsen while in Japan — it's peaceful, relaxing and if you're lucky enough to see Fuji while enjoying the experience, it will be magical.
---
A night out in "Piss Alley" in Shinjuku is vibrant, cool, and fun…just note you do have to piss in a hole, in the ground.  The bar on the right is one of Anthony Bourdain's suggestions for Tokyo!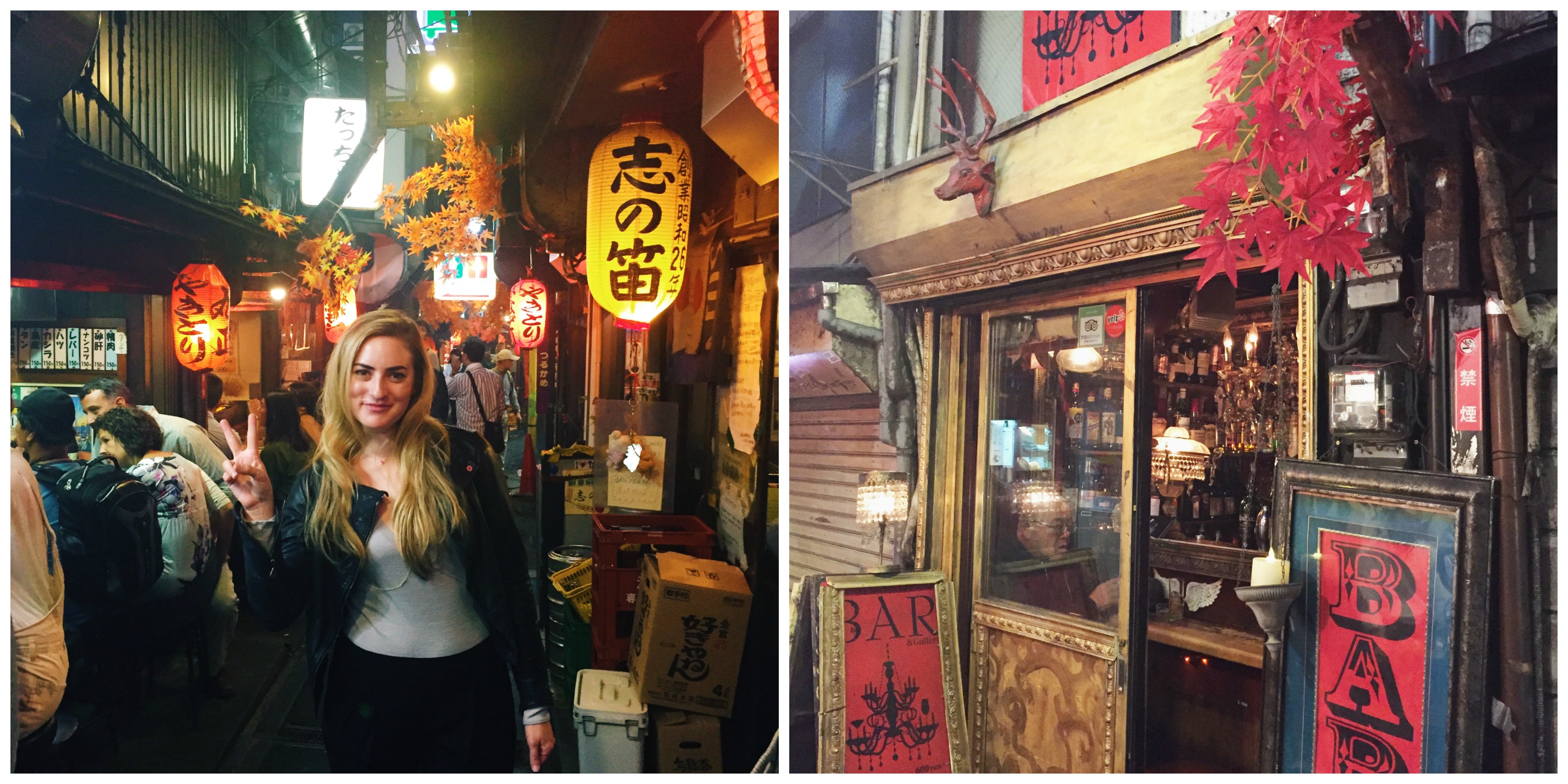 ---
I took a sushi making class and a tour of the famous Tsukiji fish market (another Trip Advisor tour) and it was such a treat!  You spend a few hours in the fish market then head to Ginza for a class and lunch!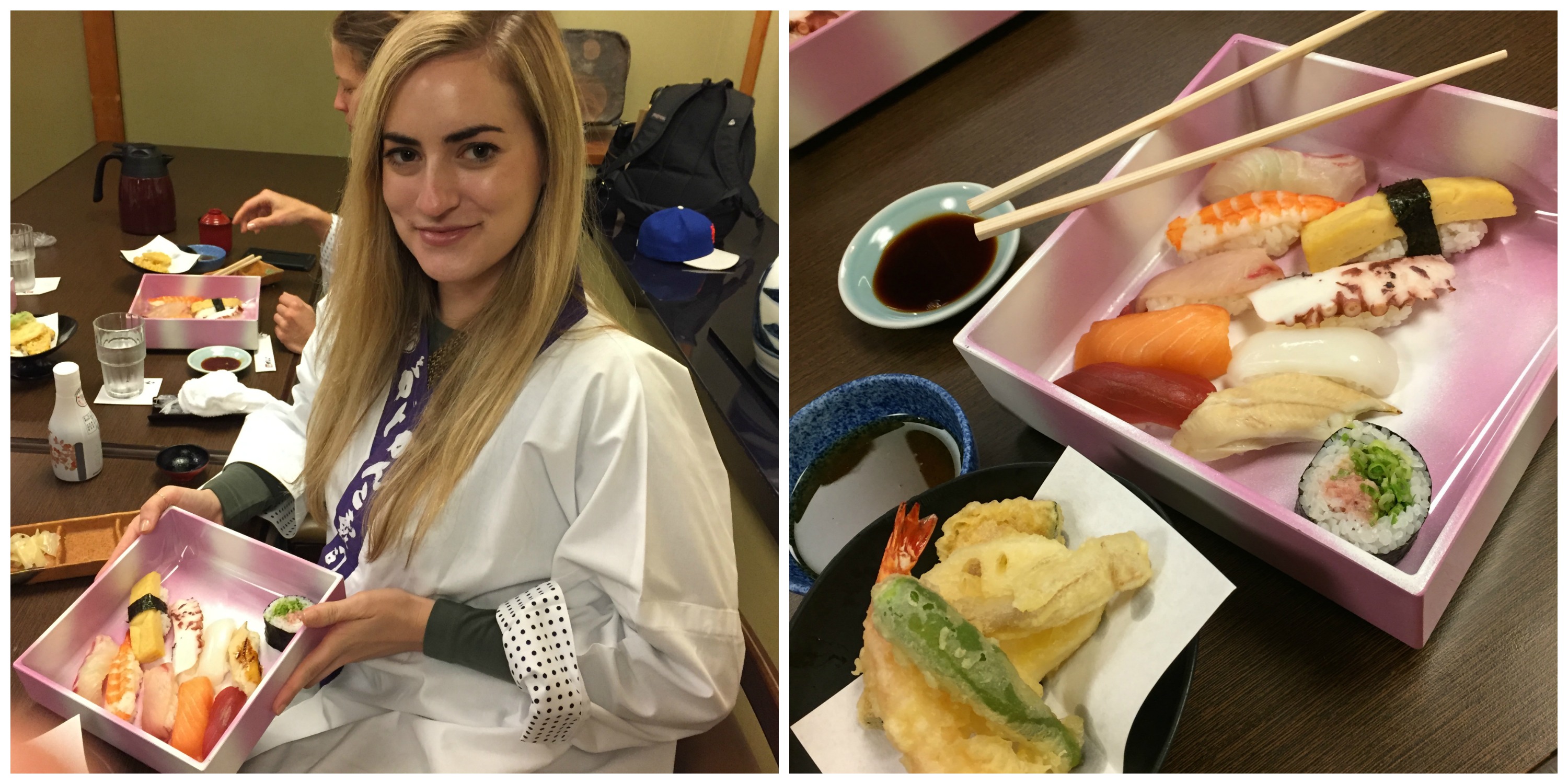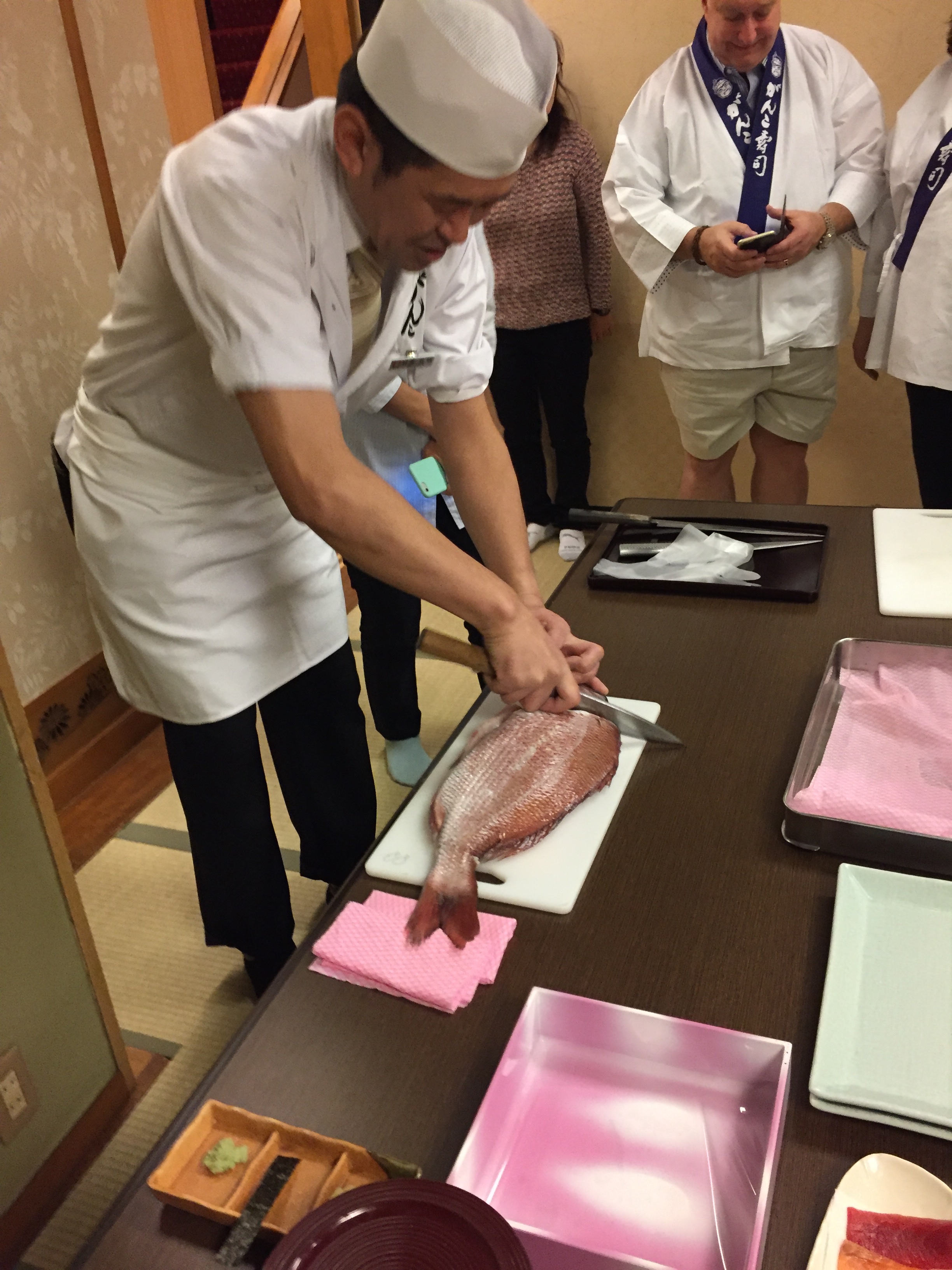 ---
Tsukiji Fish Market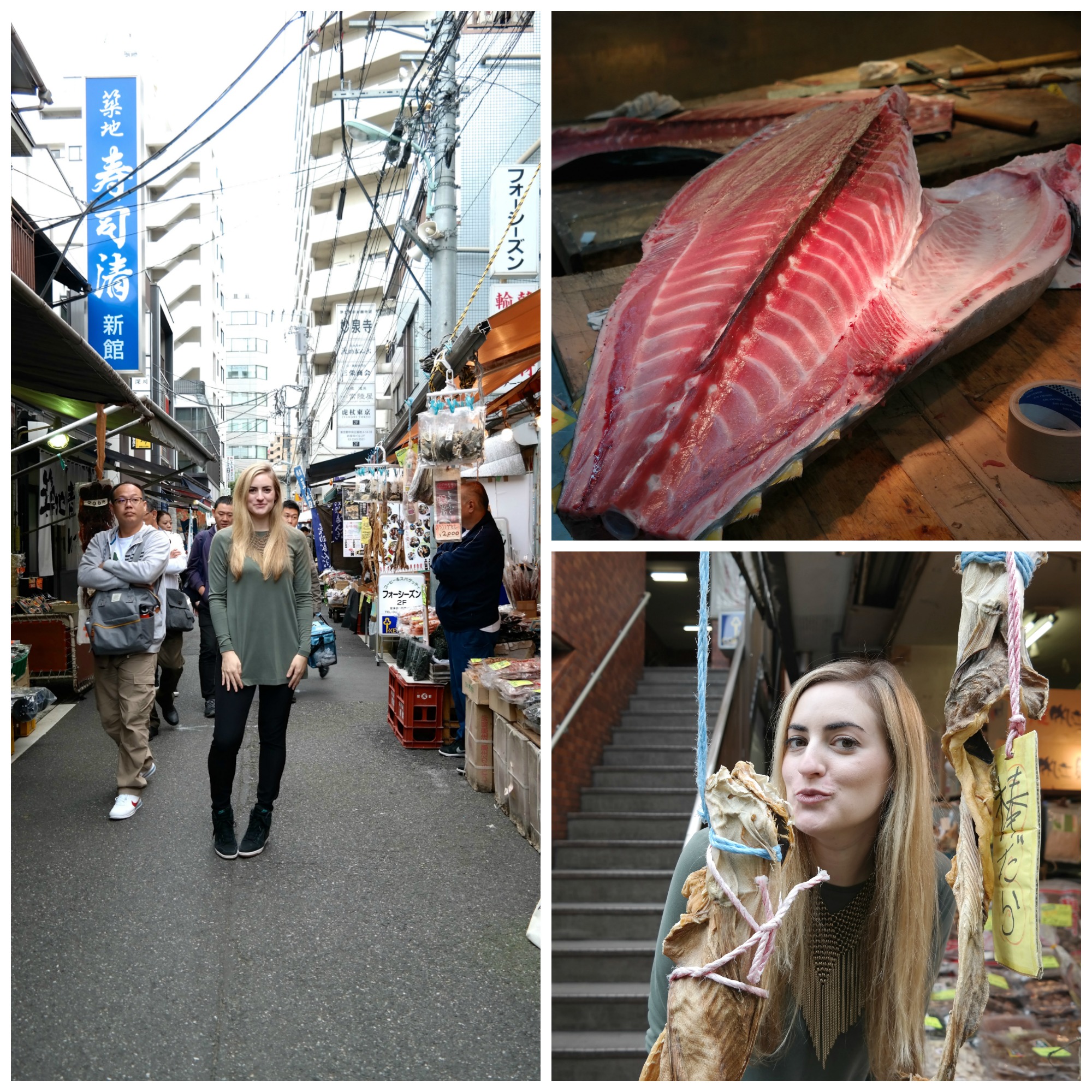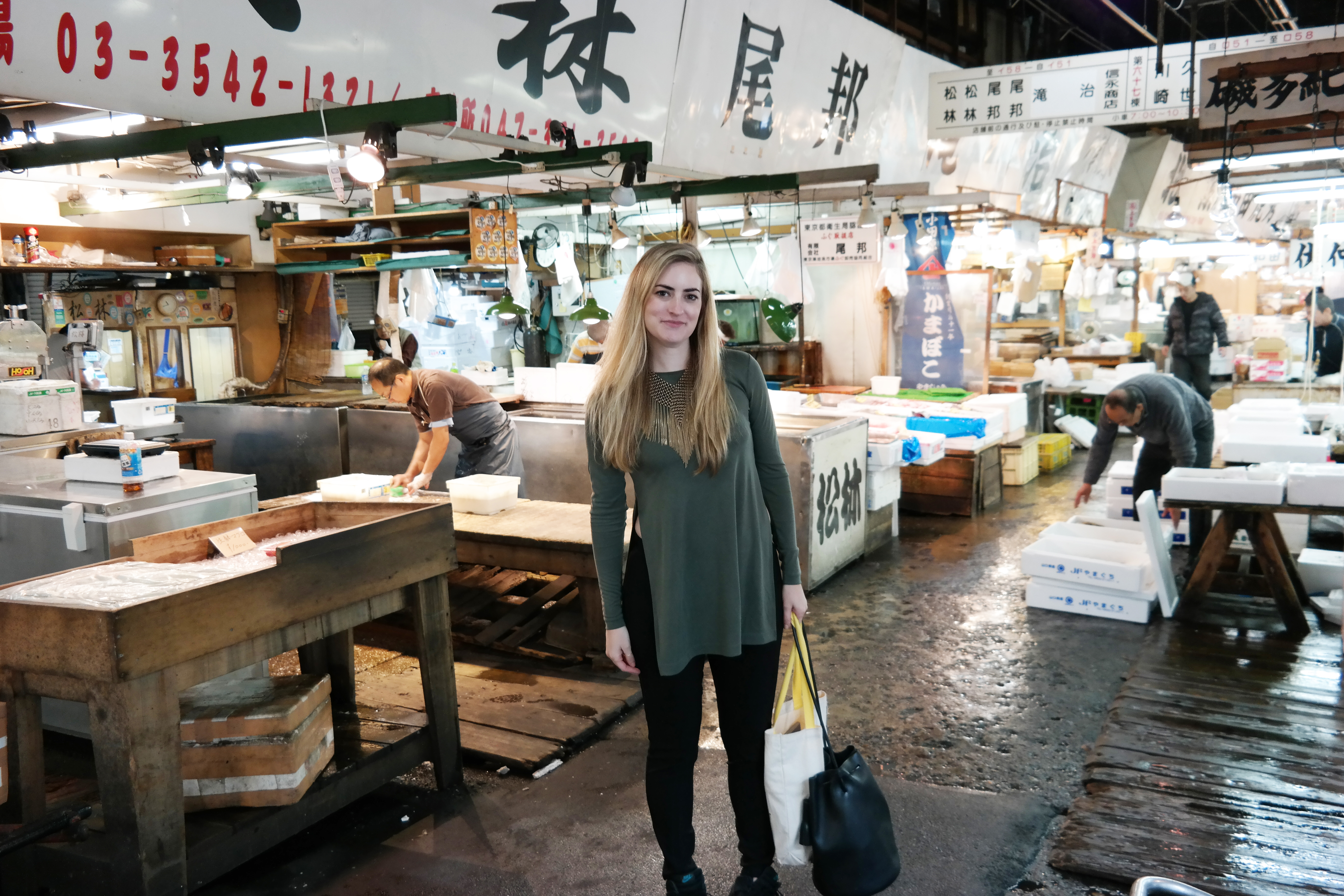 ---
Shopping in Ometesando and visiting the Tokyo Tower (took the elevator to the top!).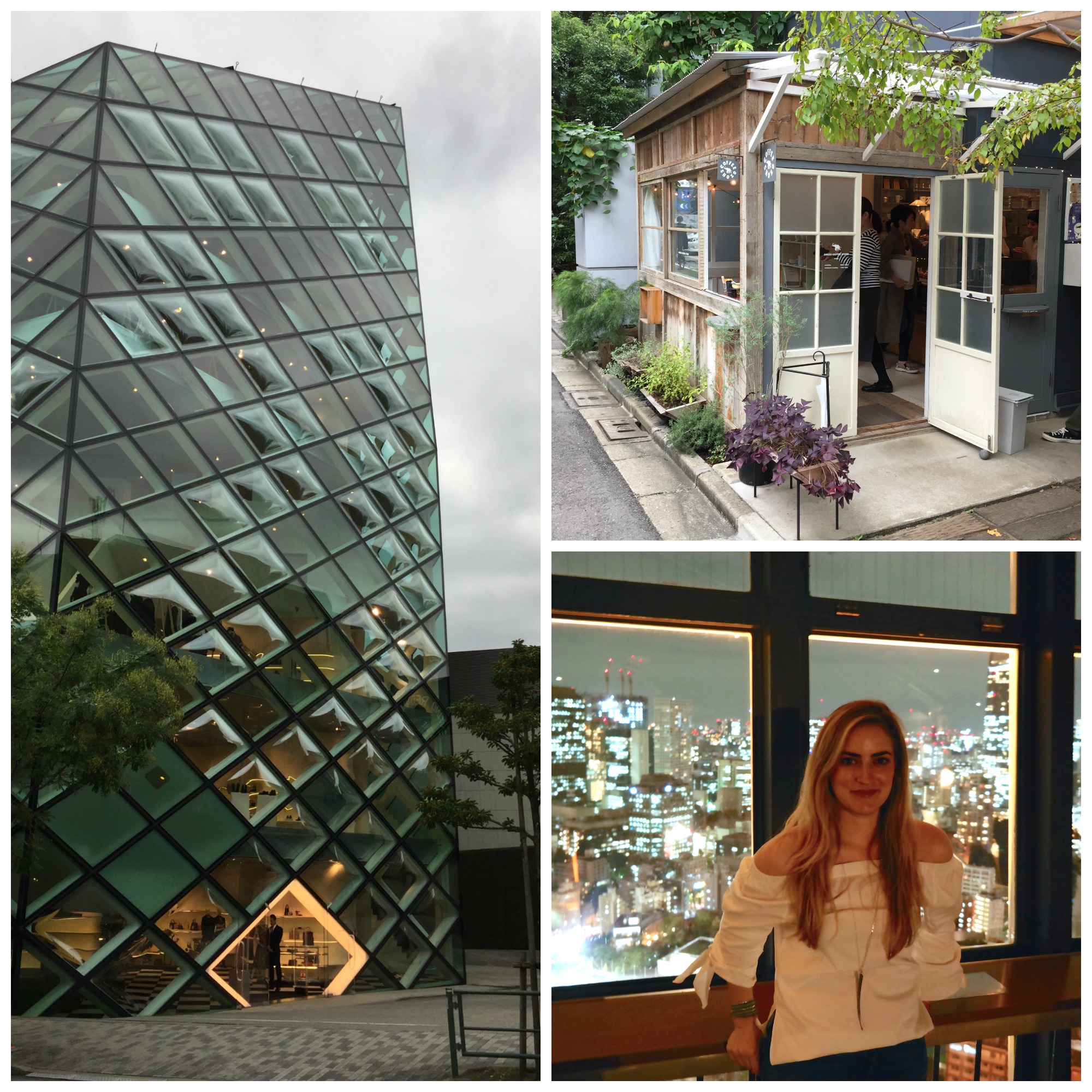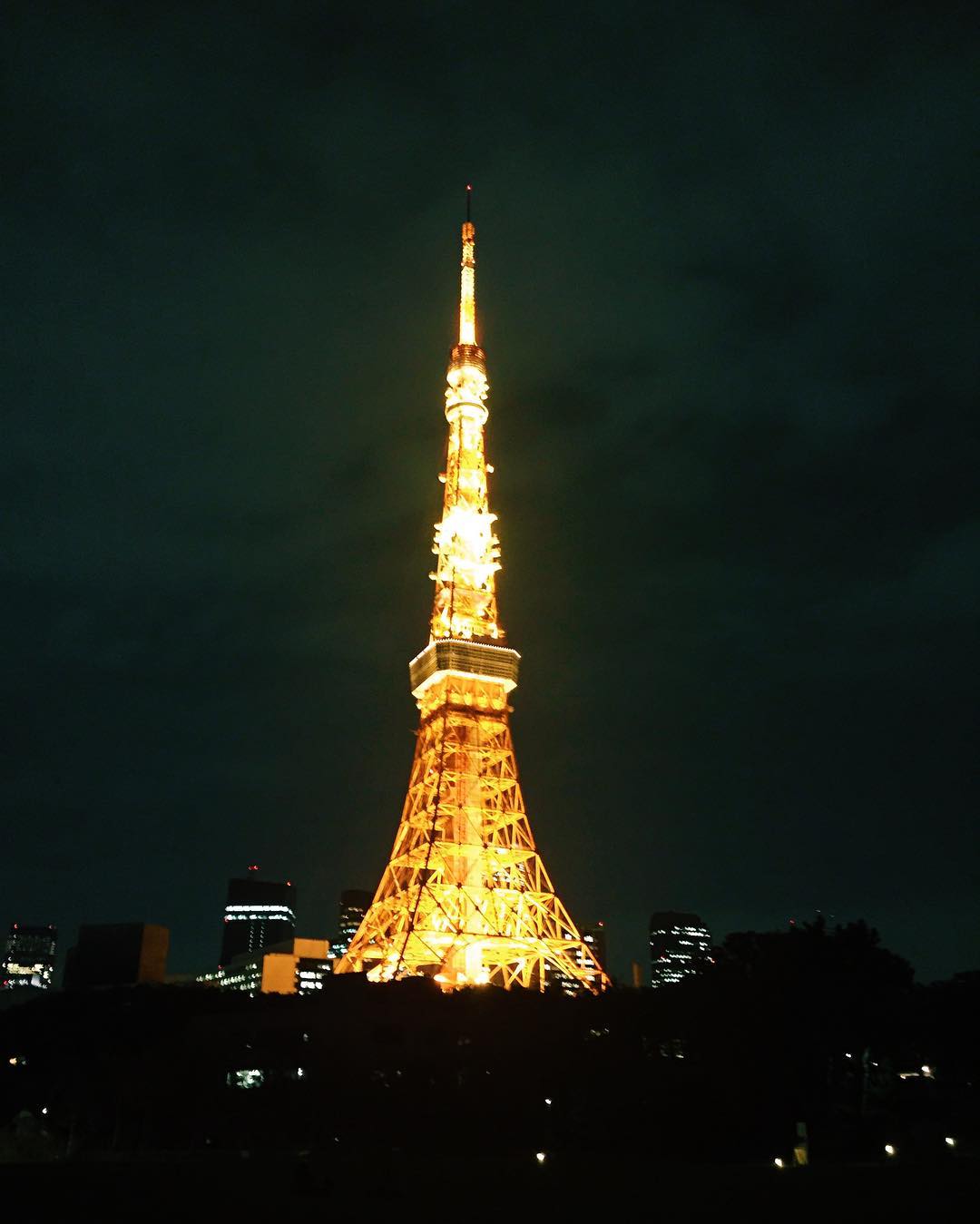 ---
Finally a big thank you to travel blogger Nano Betts who was kind enough to show me around during my trip!  Check out her travel and food blog where she writes all about different places to visit within Japan and abroad.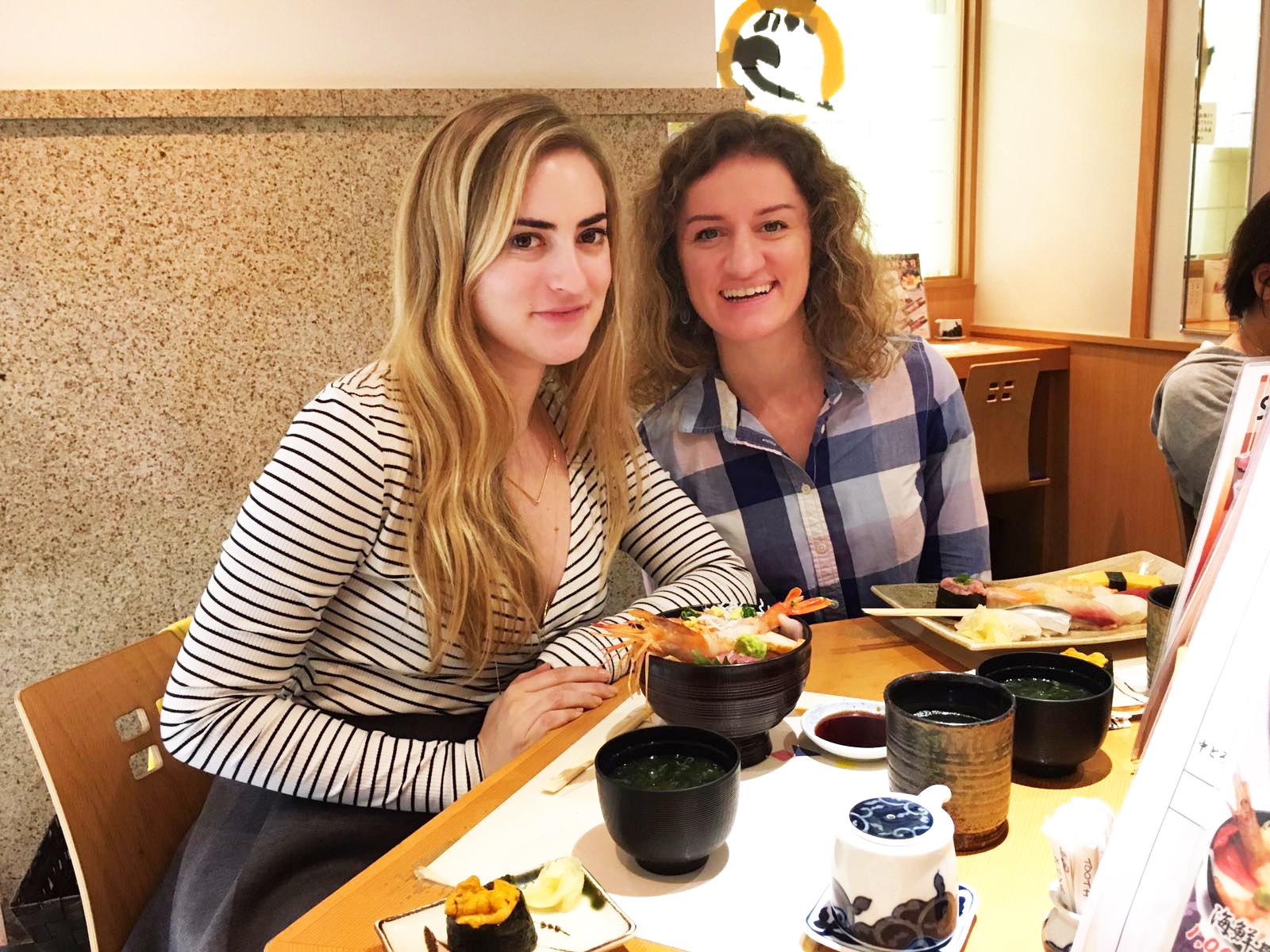 ---
Sayonara!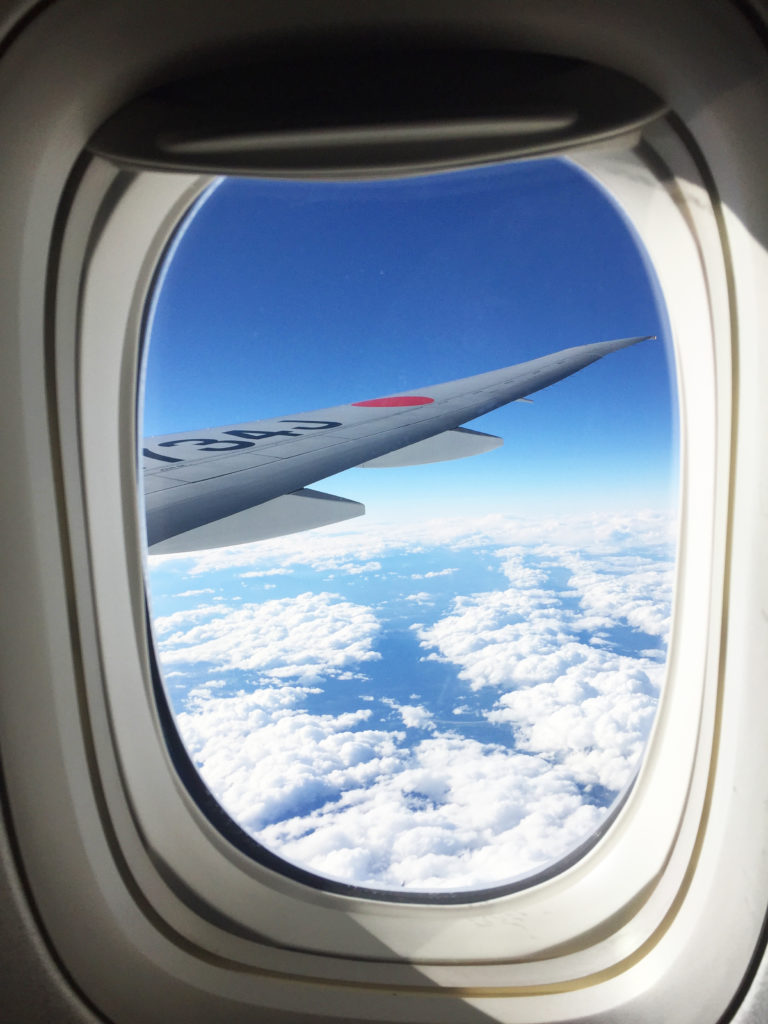 Go on...leave a Comment!