Orange you Glad to See Me?
Orange you glad to see me?!  I hope so!  Since you're here reading MSL, I'm guessing that you read my 2017 Goals and Resolutions post, in which I so humbly suggest that one of your resolutions should be to read more MSL!
So now that we're into the swing of 2017 (we are right?!) I'm sharing my first outfit post of the year!  If you follow me on Instagram, you may have seen me in this bright orange sweater.  With this freezing cold weather I couldn't have asked for a better winter piece.  There's also something really cathartic about wearing a bright color when it's absolutely freezing out — it really brightens up your outfit and your mood!
I found this sweater at my new favorite store: & Other Stories, which is actually a higher end division of H & M, offering elevated basics.  When I finally visited the store in Soho, I was instantly addicted to the styles.  It's a great place to revamp your wardrobe on a budget as well.  You can get 3 quality pieces without breaking the bank, which is my new way of shopping (instead of spending on one very expensive piece!).
I paired the orange sweater with sleek black pants because it really is a great way to create contrast.  You may remember my silver stilettos from ASOS, I may have worn them in another post (or two!).  (Btw's that's kind of my thing: I get a new item either a pair of shoes, a top, or an accessory and I wear it until I'm sick of it.)  Adding in the classy and classic Coach saddle bag pulled this look together.
Get creative and add a little color to your wardrobe this season!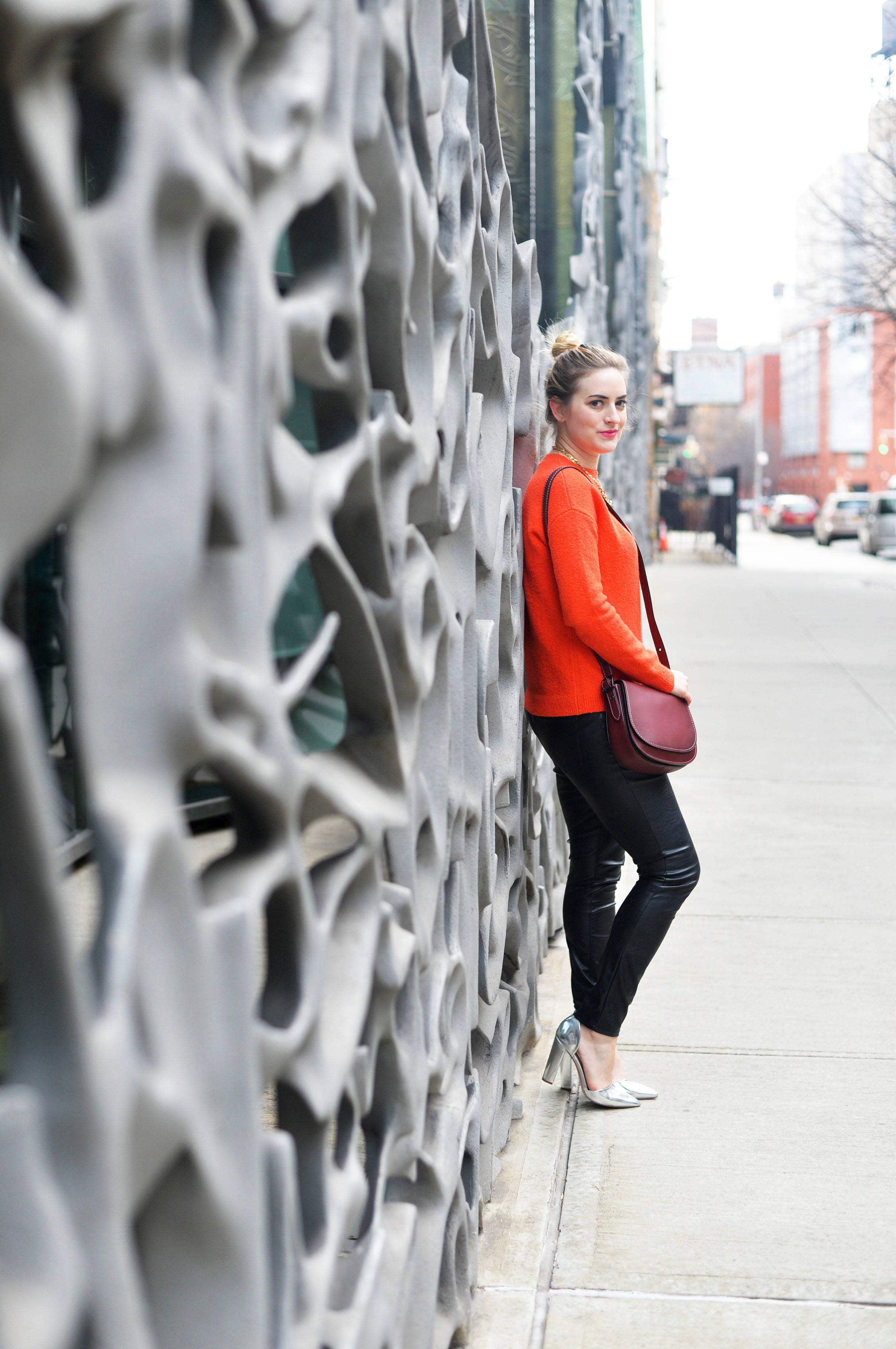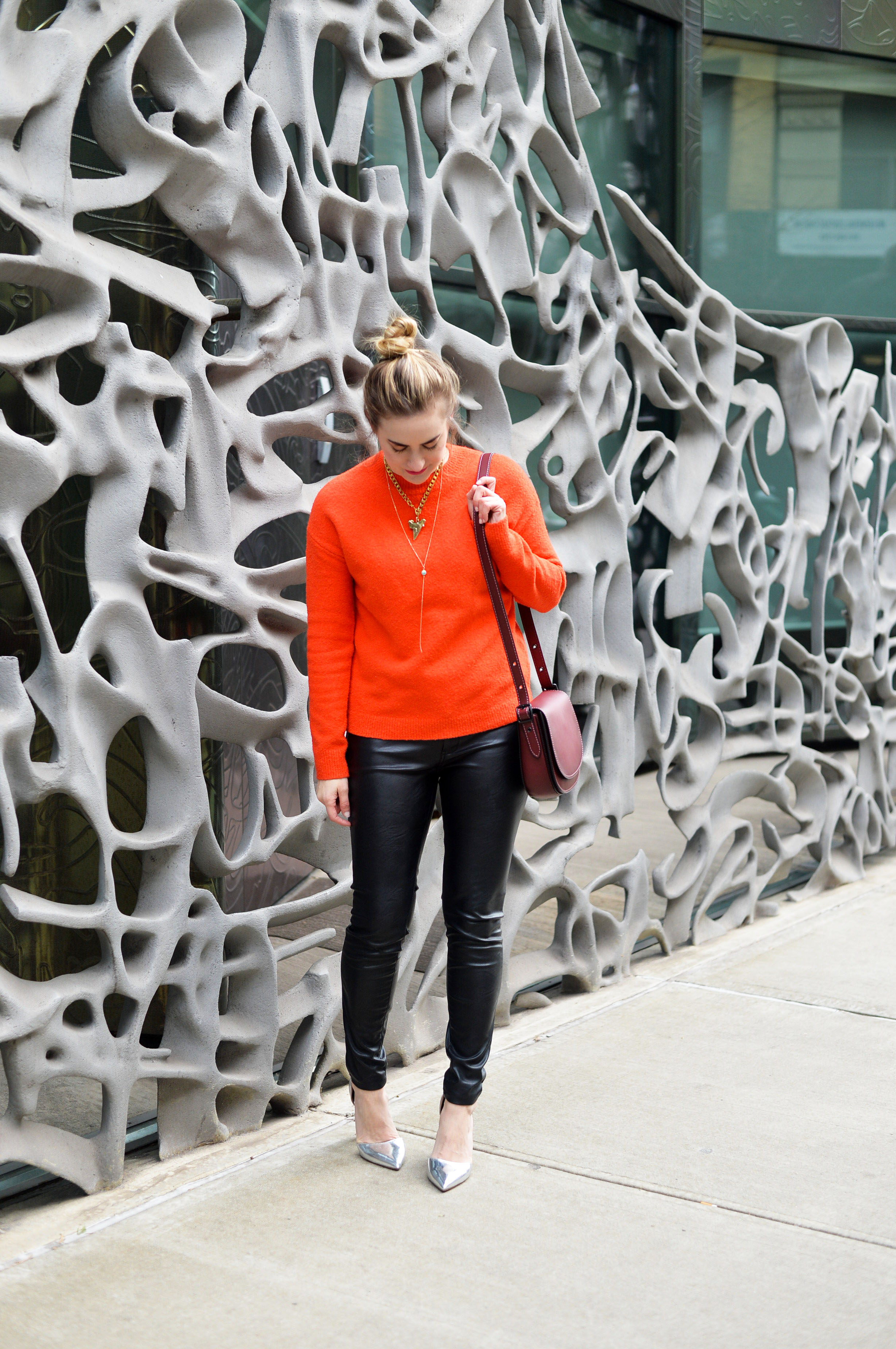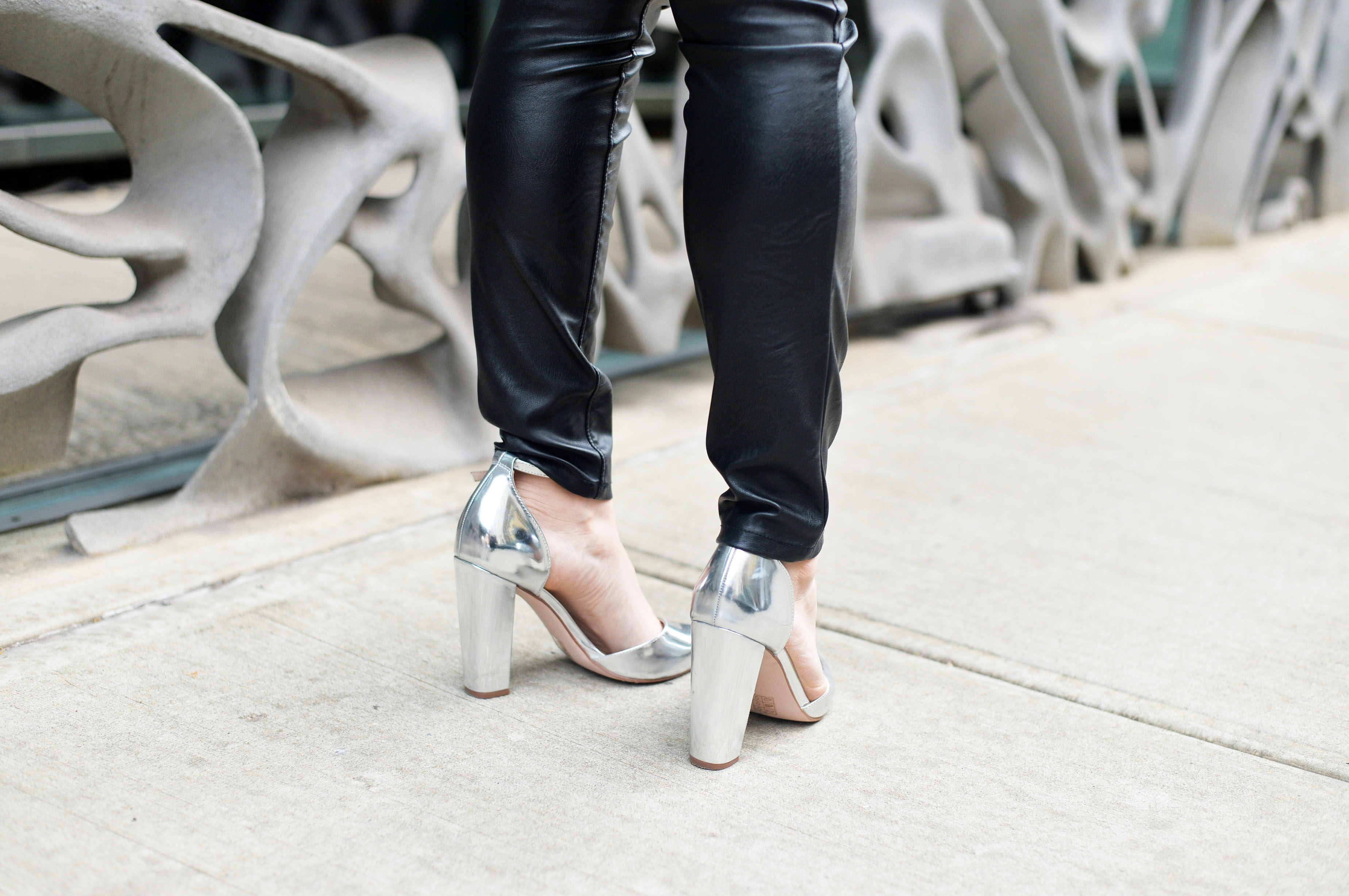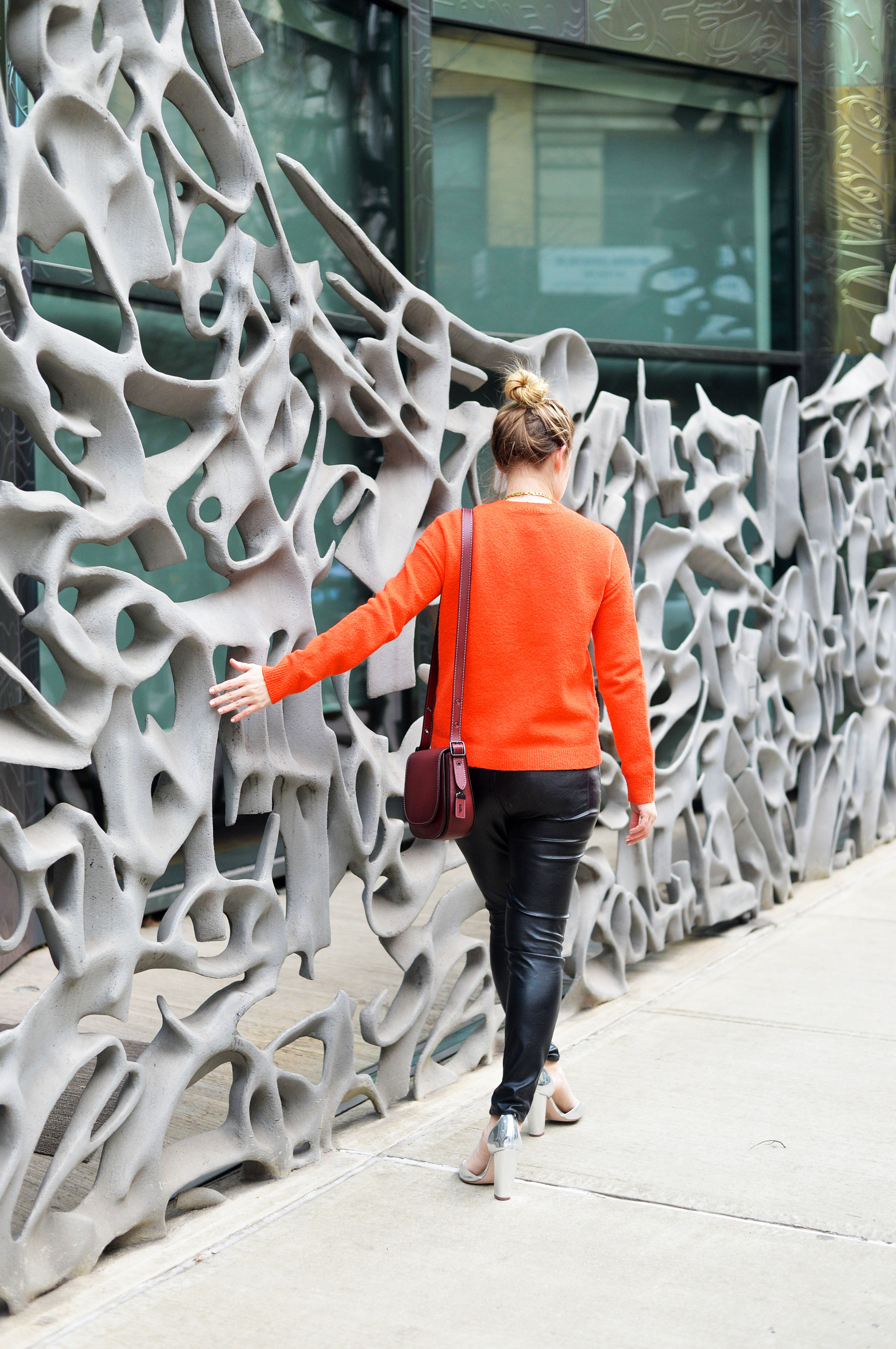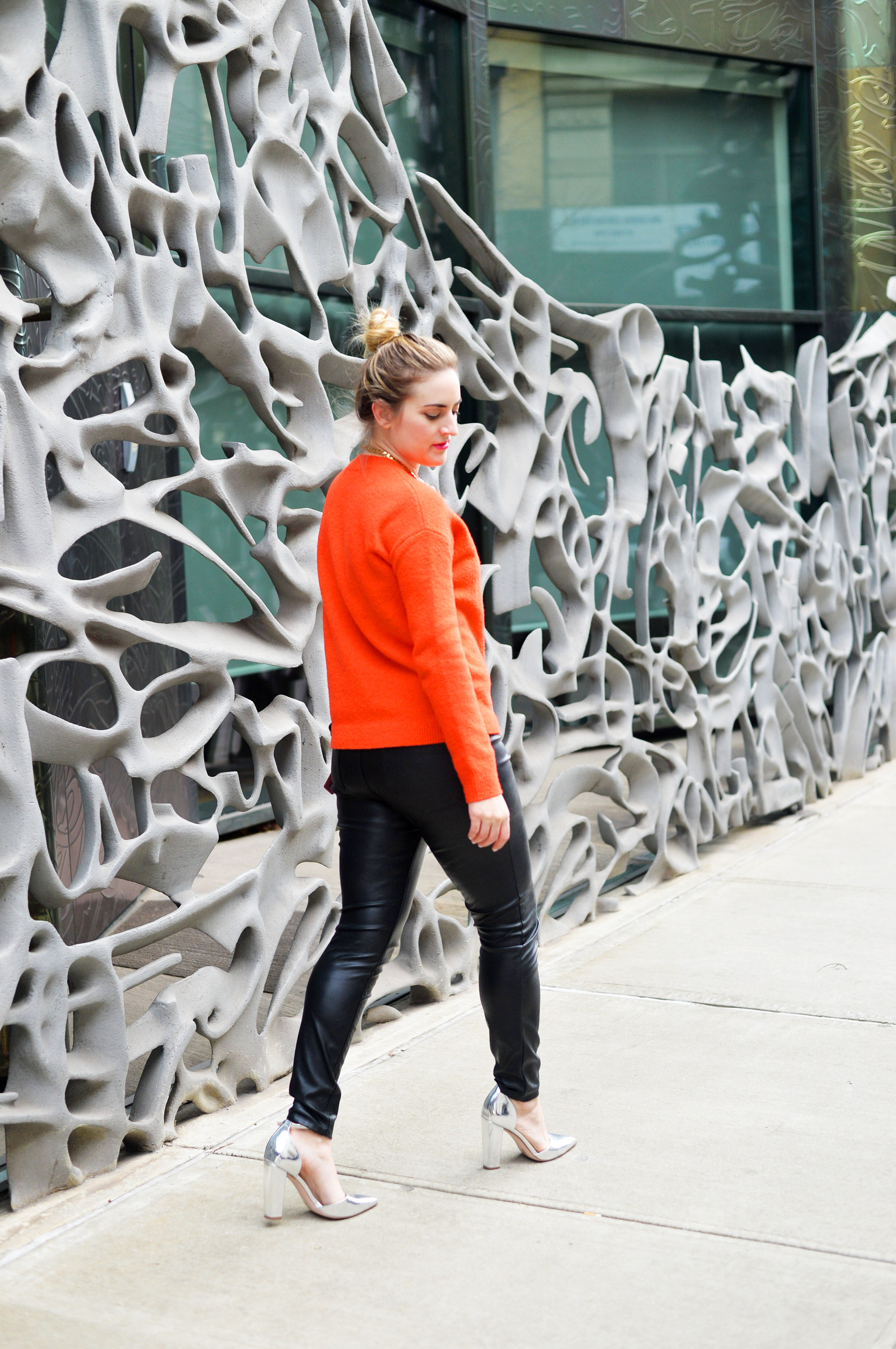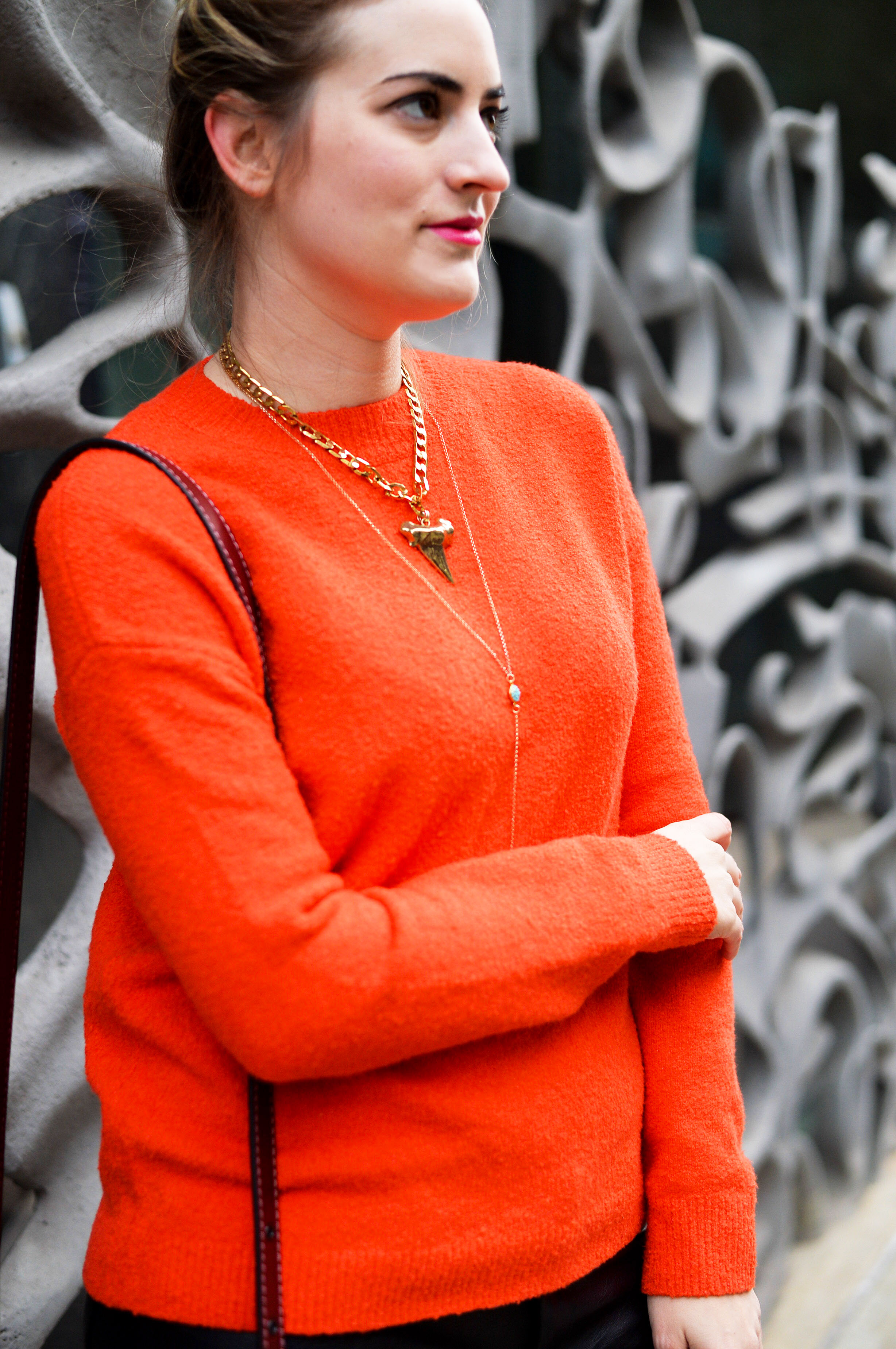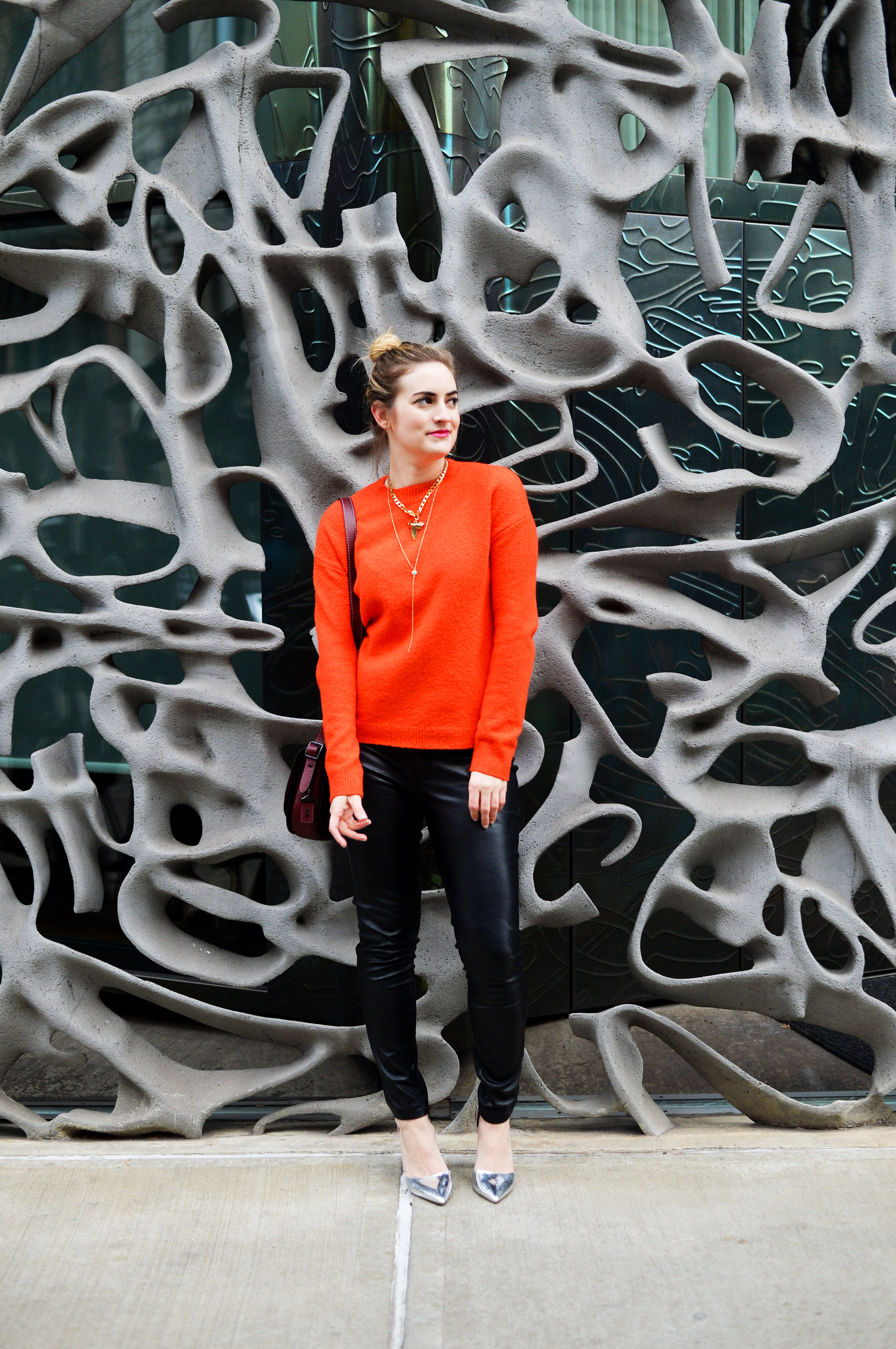 Photos by Andrew Morales.
Shop the look here:
Go on...leave a Comment!