New York City was very cold this past week and we got our first proper snowfall on Friday night, which means just one thing: Winter is here!  Yep, remember Winter?  She came late last year, but this year she's right on time and I for one am making myself winter ready.  An oversized scarf, like this plaid one from Banana Republic, is one of the many pieces that is keeping me warm this season.  (Also see booties, large coat, tights, and gloves!)  This particular scarf is rather large and allows you to wrap it around your neck multiple times — adding some extra layers.
I've also been looking around for another pair of booties to wear everyday (I am eyeing these Steve Madden ones), the ones I'm wearing in this look are from Reiss and one of my favorite pairs.  They are comfortable and also dressy so they can go from day to night very well.  My coat is also a winter favorite of mine from Club Monaco, it's a great neutral color that works well with the dark green of the scarf.
What are you wearing to stay winter ready?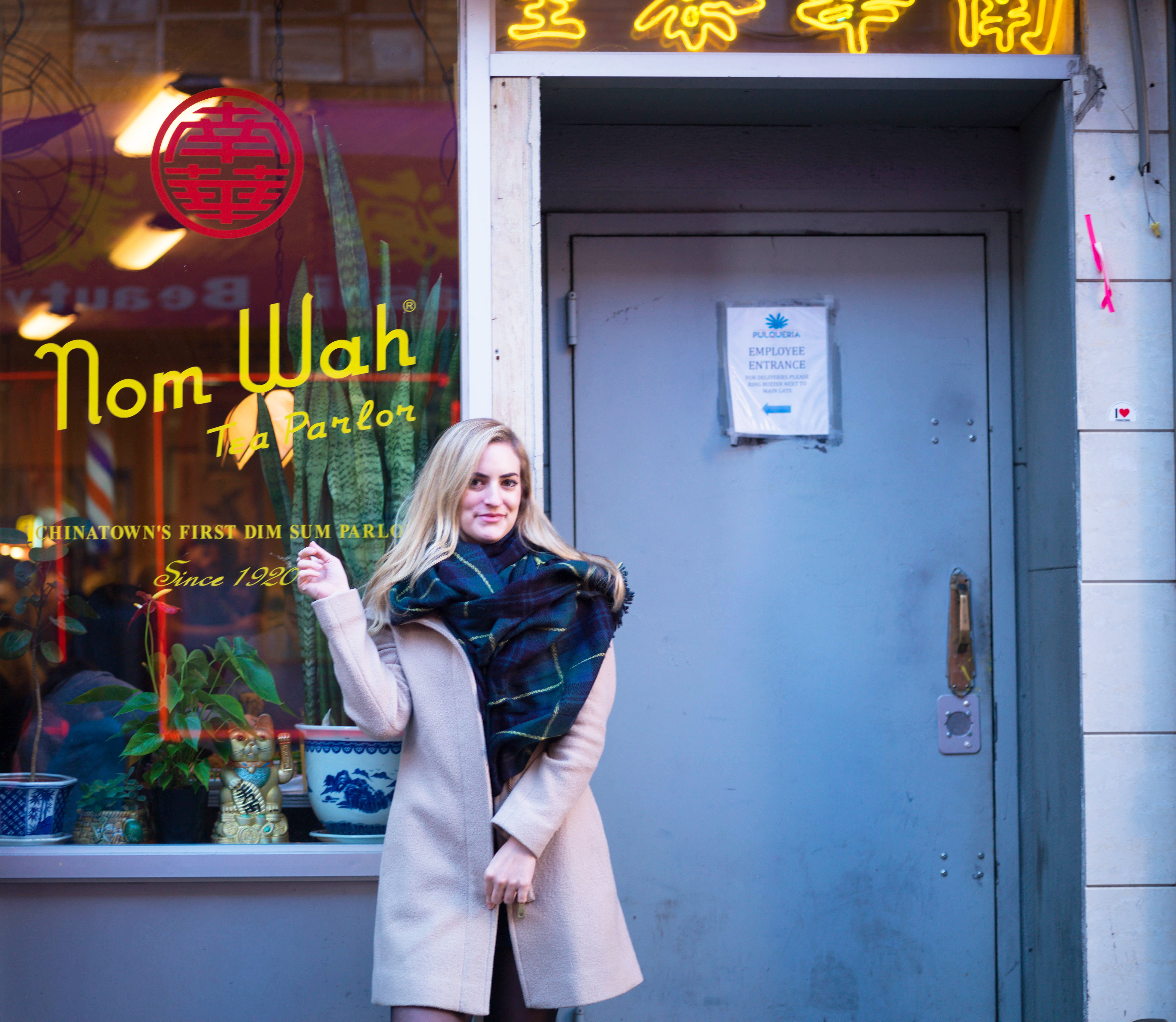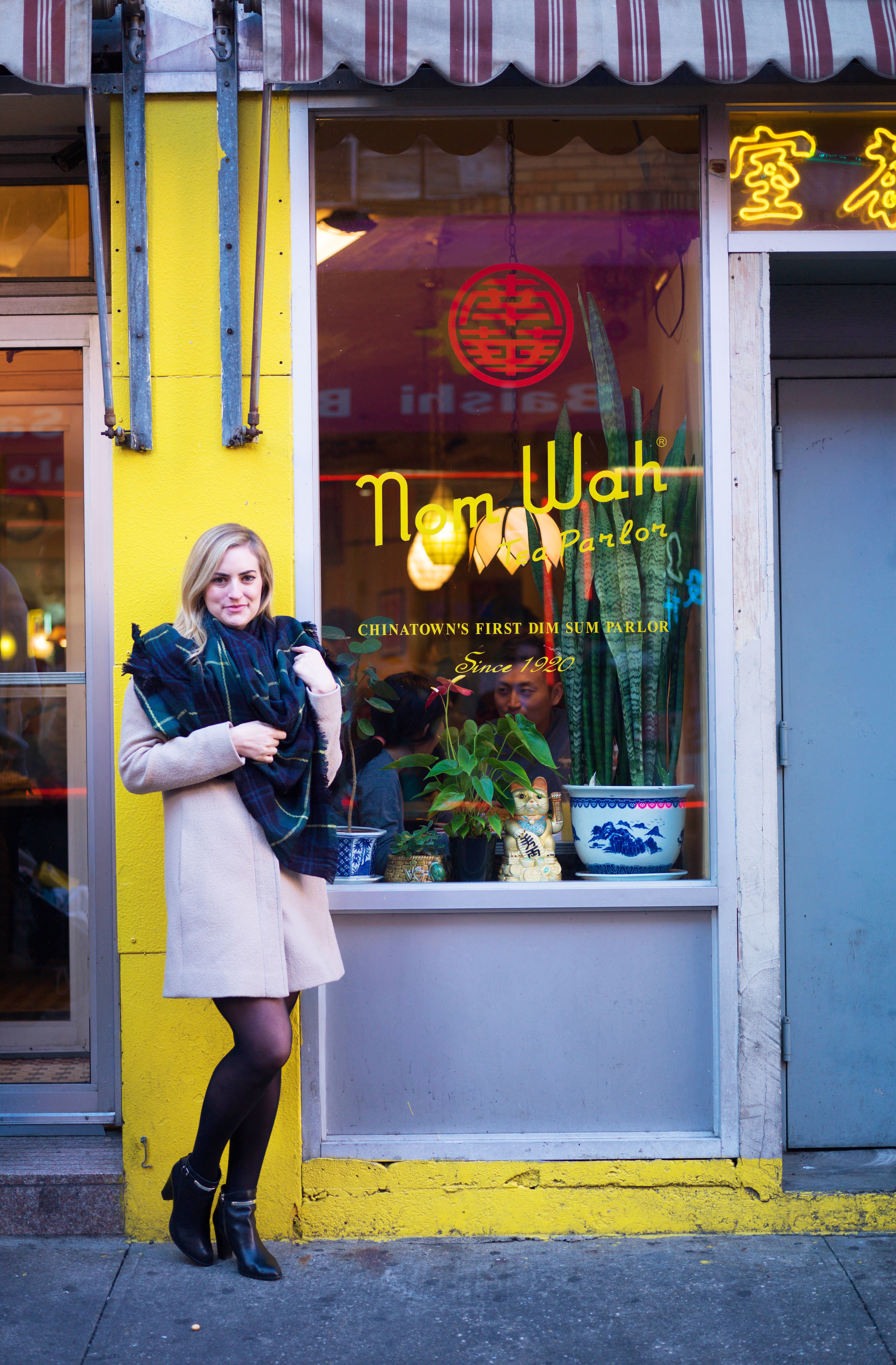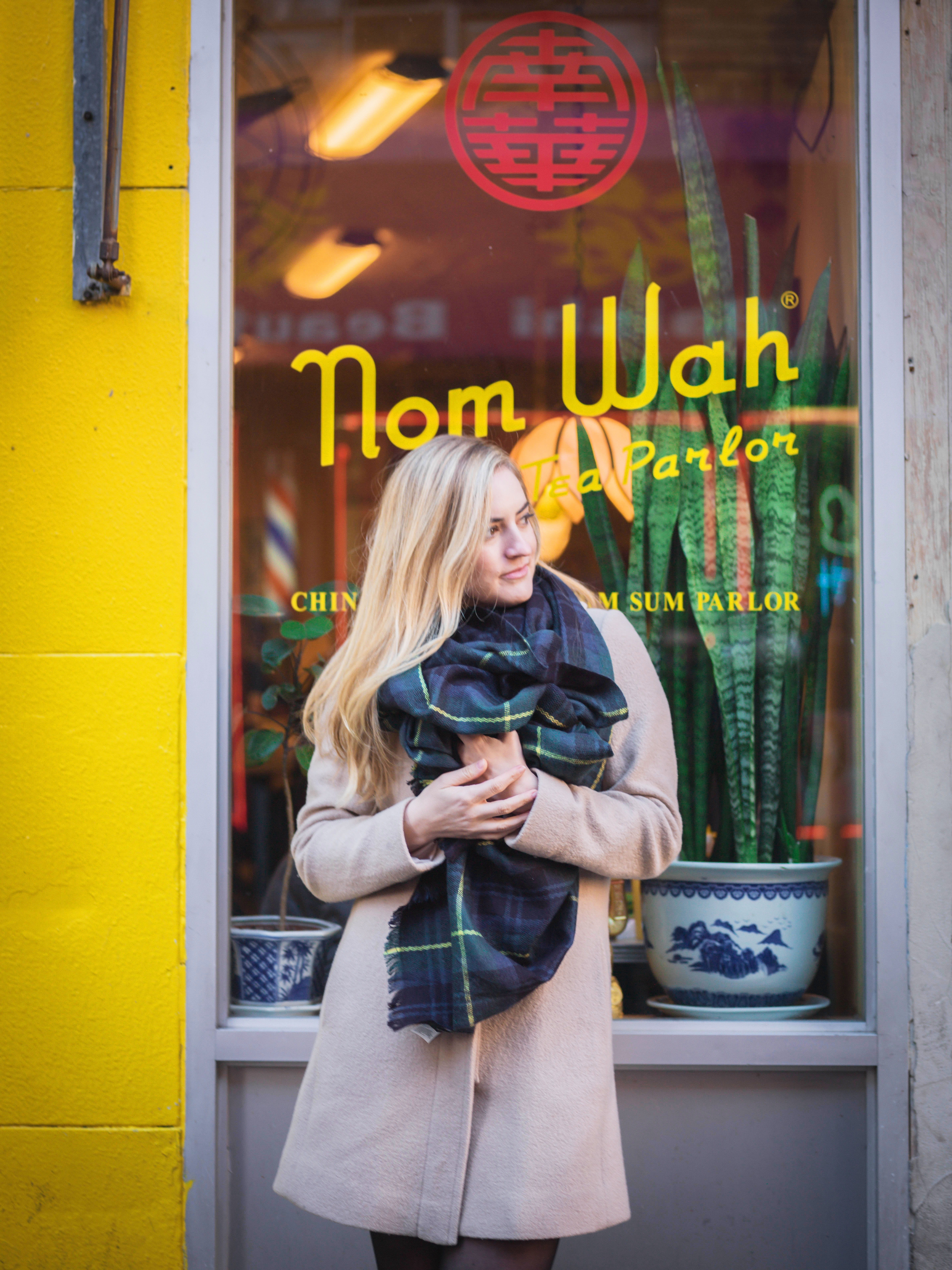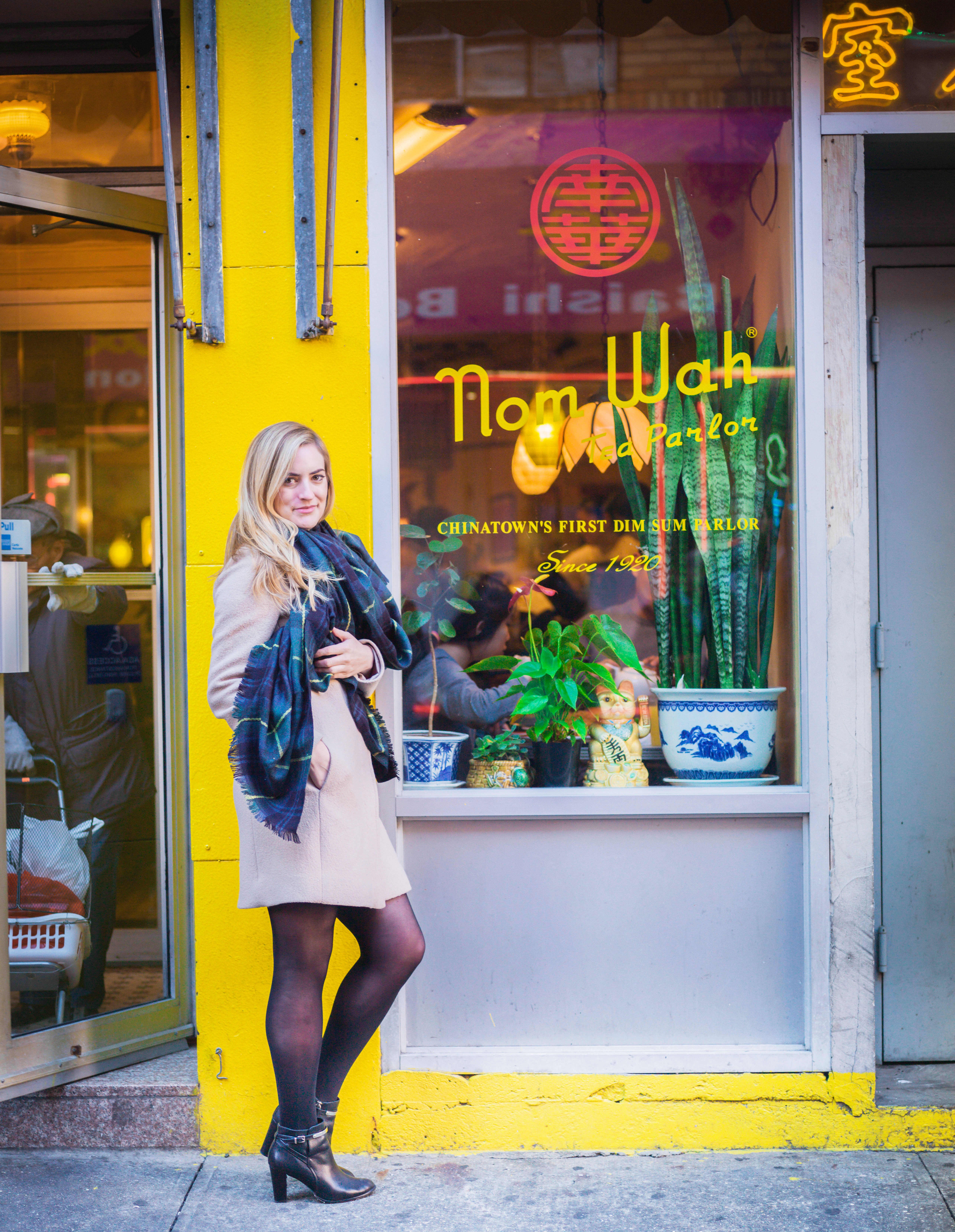 As much as I love the coat I'm wearing in this post, I have been looking for a new winter coat to add to my wardrobe but I want to watch the dollar and find one on sale (I know, who isn't?).  Well I found this great site WOZNOW.com, that gathers all the sale items into one place for me and I've already found a few great coats that are perfect for me just by going straight to their coats category — take a look at the coats they have pulled together that are on sale!
Photos by Scott Griffin.
---
Have you picked out what you want for the holidays this year?  Make sure you take a look at my holiday wish list that you should share with your friends!
Go on...leave a Comment!