I have a crush.  You may have noticed.  Yes, I have a crush on Velvet.  Luscious Velvet.  You've seen Velvet on my Instagram, in a previous blog post and now here again.  Velvet does not disappoint!  I think the holidays could have something to do with it – since Velvet brings such richness and warmth to every look.  And darnit! Velvet is sexy.
Ok, I'll stop pretending Velvet is a person (if only!).  No, Velvet is the fabulous fabric that I have been donning myself in all holiday season.  There are so many amazing velvet pieces for your holiday dressing, there's no reason you shouldn't also have a crush on Velvet.
This low cut velvet dress was the perfect piece to shoot in Chinatown.  Ever since I got back from Japan, I have been wanting to visit more of Asia and Hong Kong is at the top of my list – but luckily for me, NYC has a thriving Chinatown just an Uber ride away (you can't take an Uber to Hong Kong right?!).  Chinatown is full of pops of color mixed with city grit and the dark blue/green, of my dress, coupled with red (ya that's a bralette!) were the perfect contrast to the Chinatown sights.  My shoes were the perfect amount of pop and if you're looking for a "wow" shoe for your holiday events, I highly recommend this one (or one that's very similar!).
So have I convinced you — do you have a crush on Velvet too?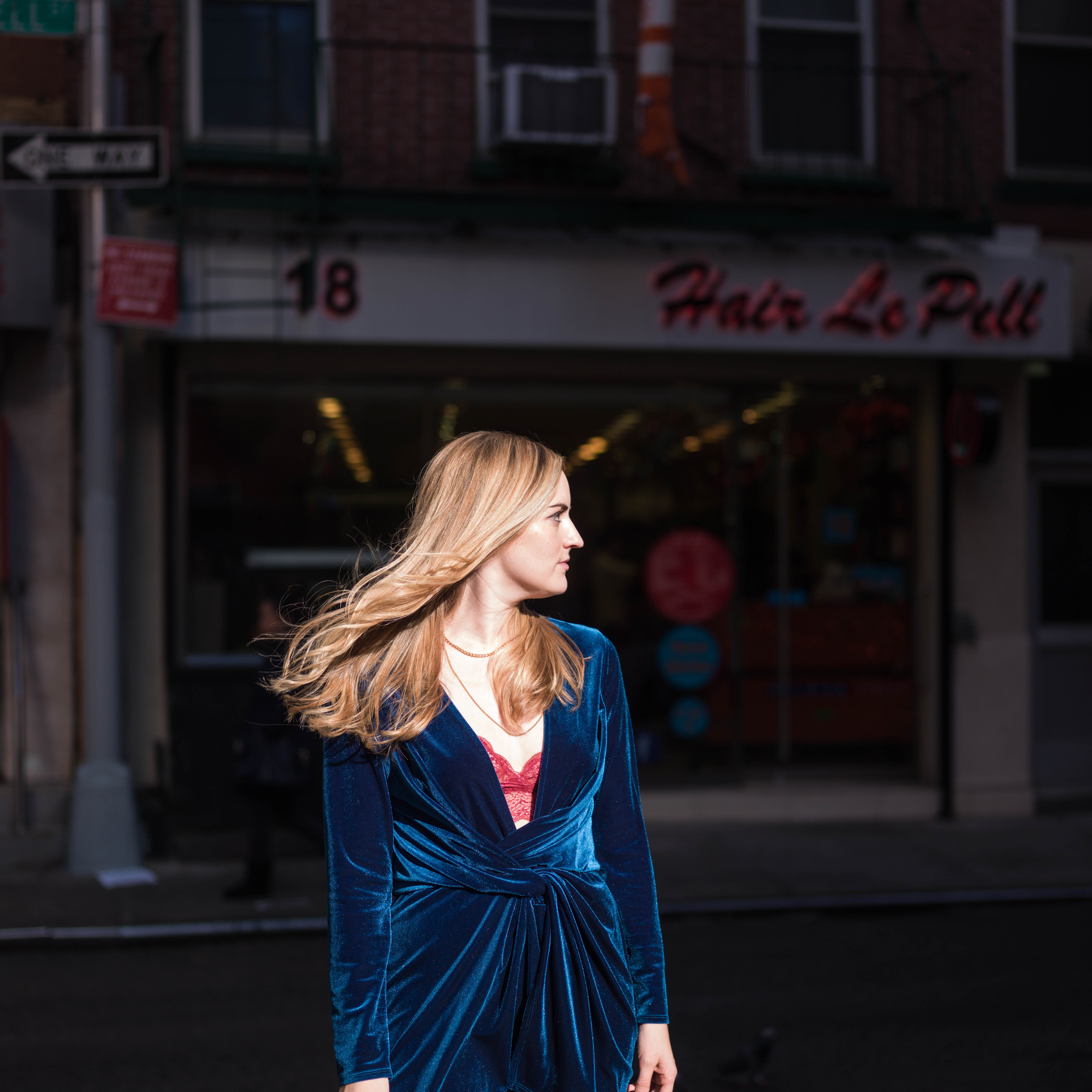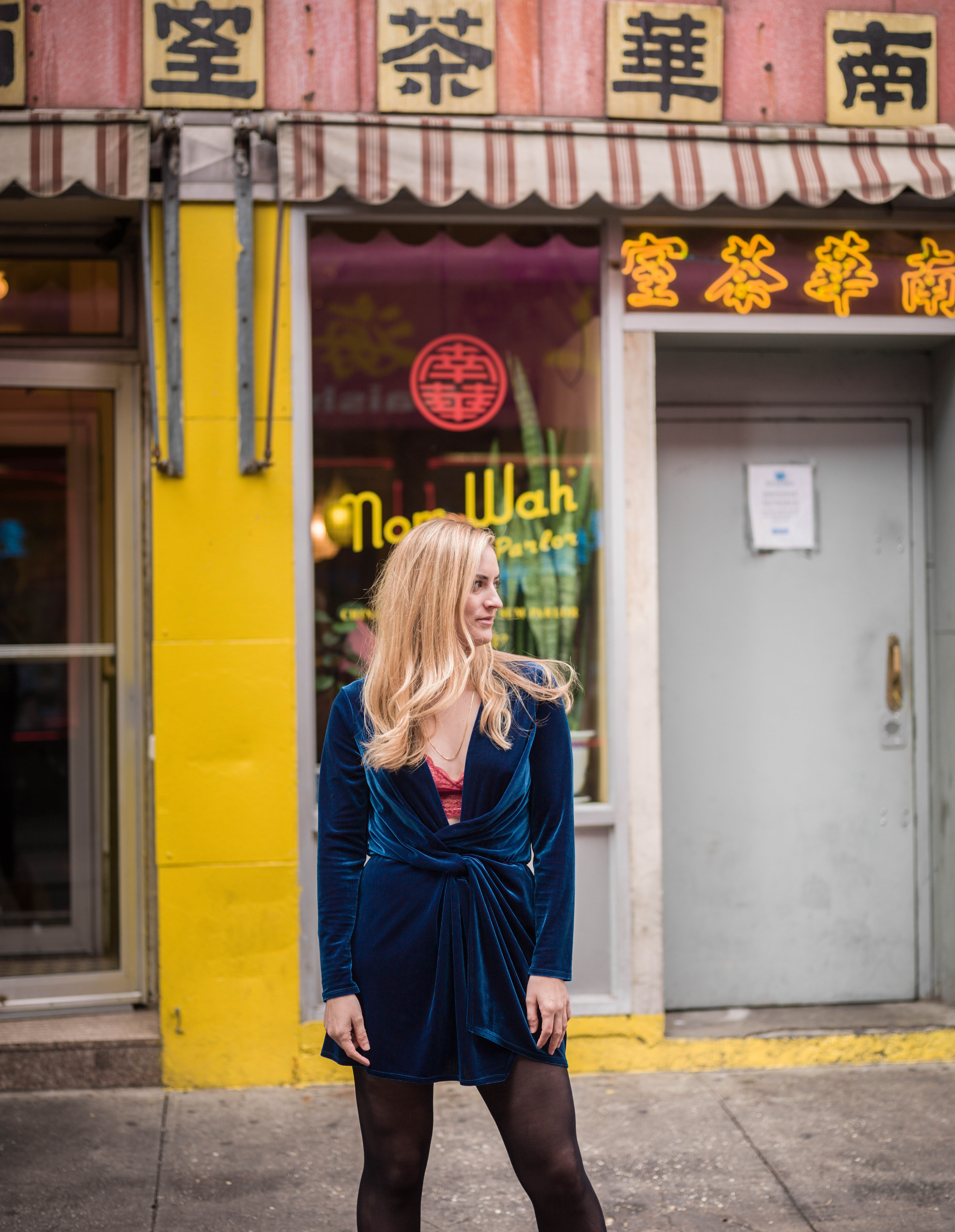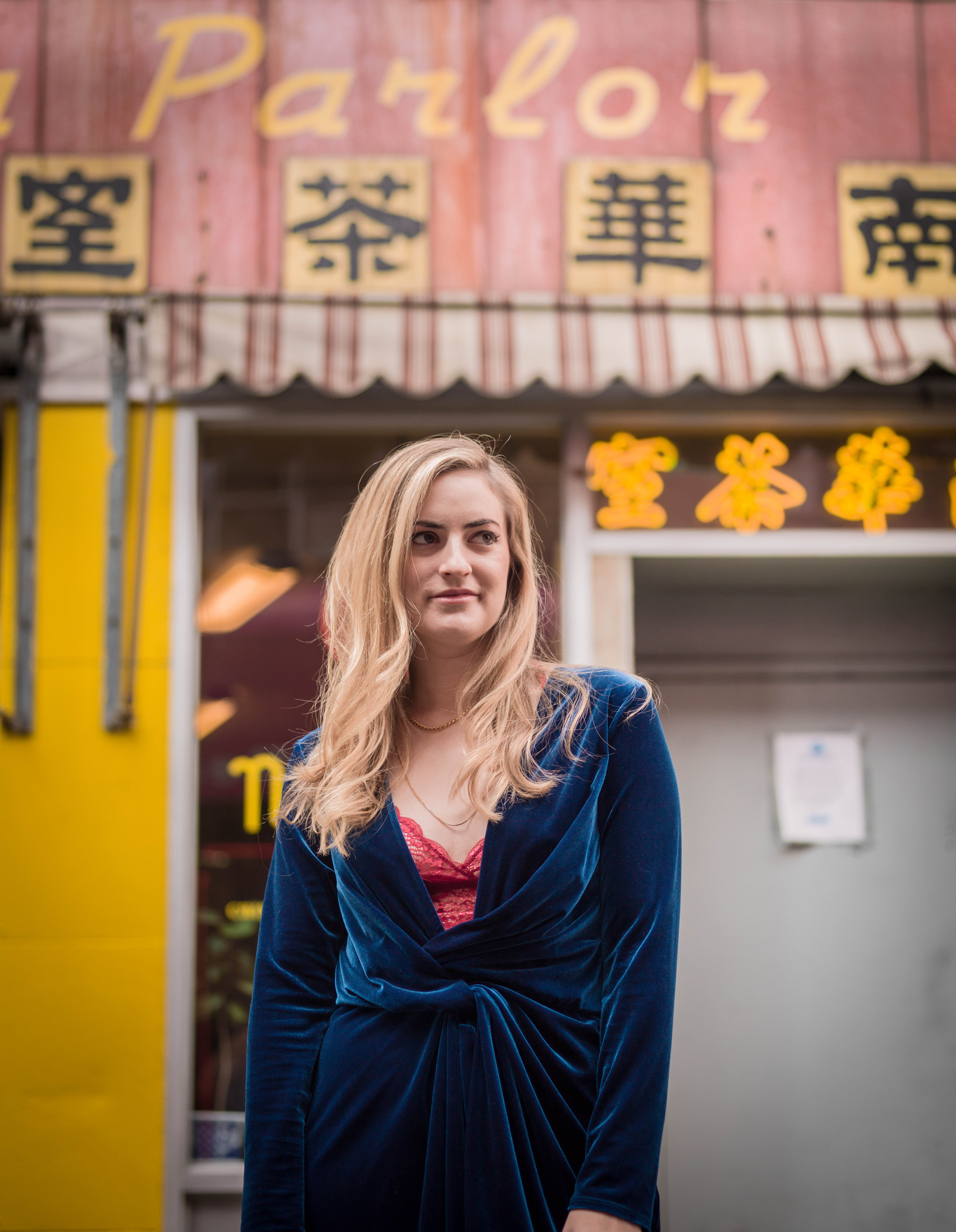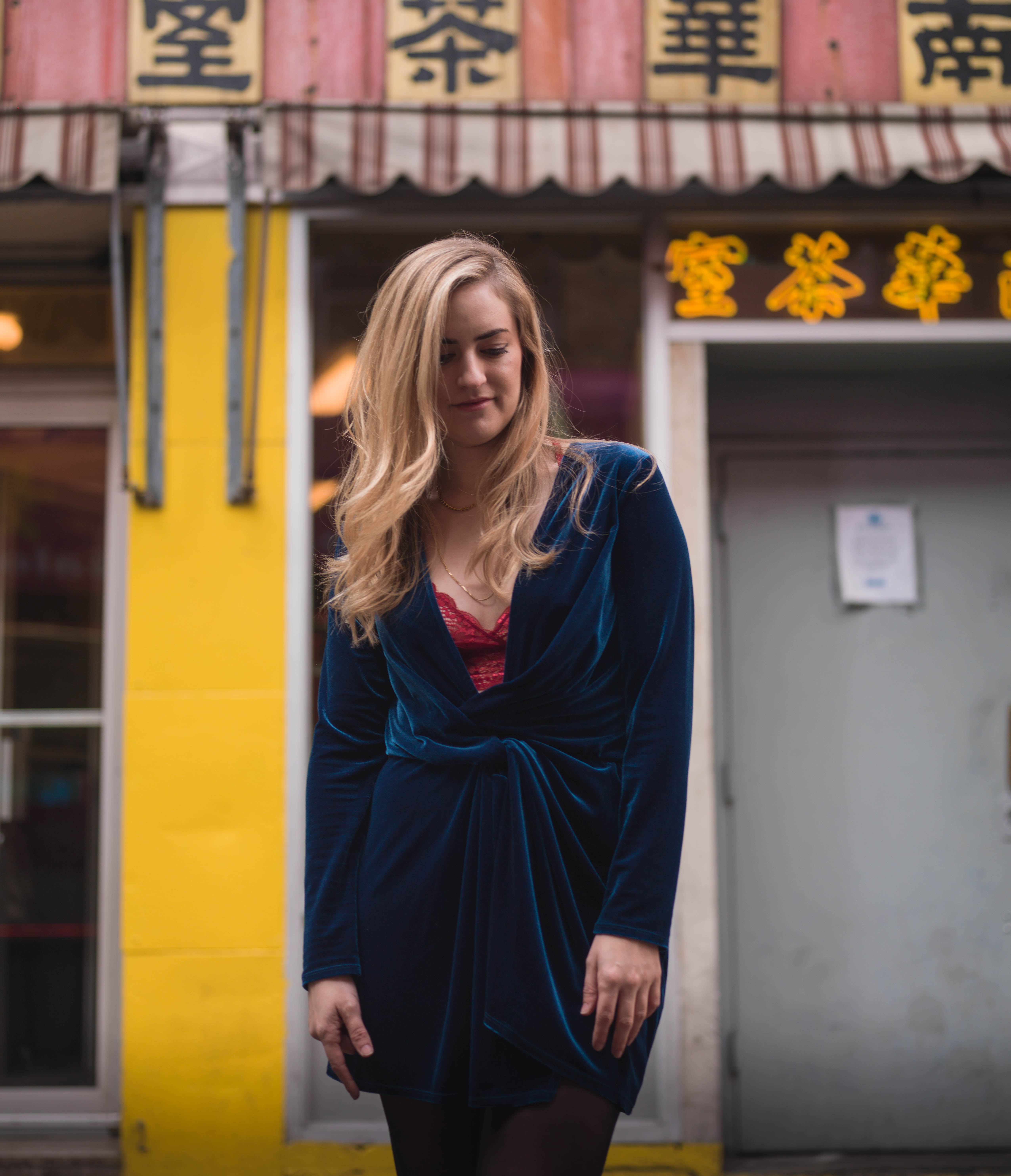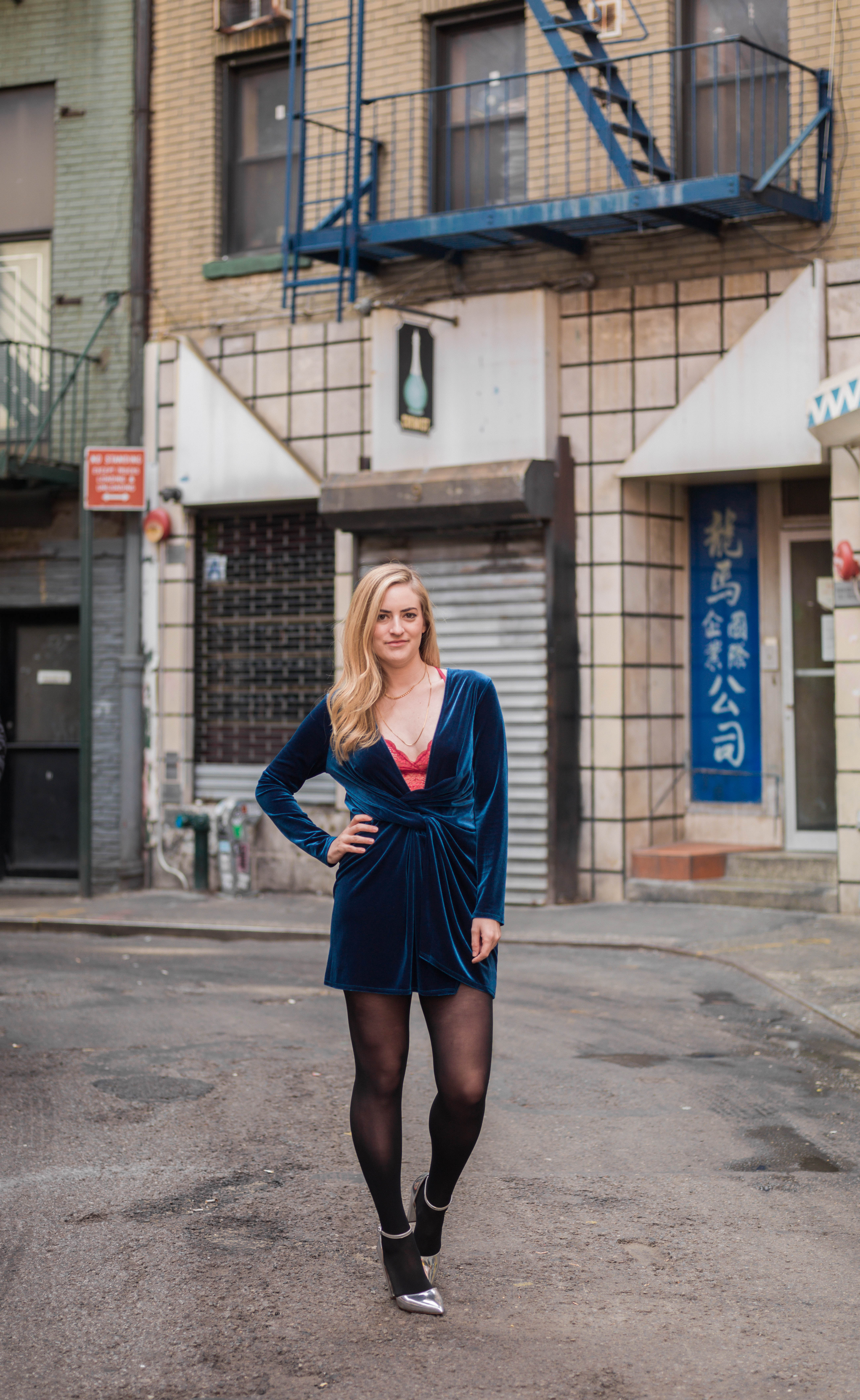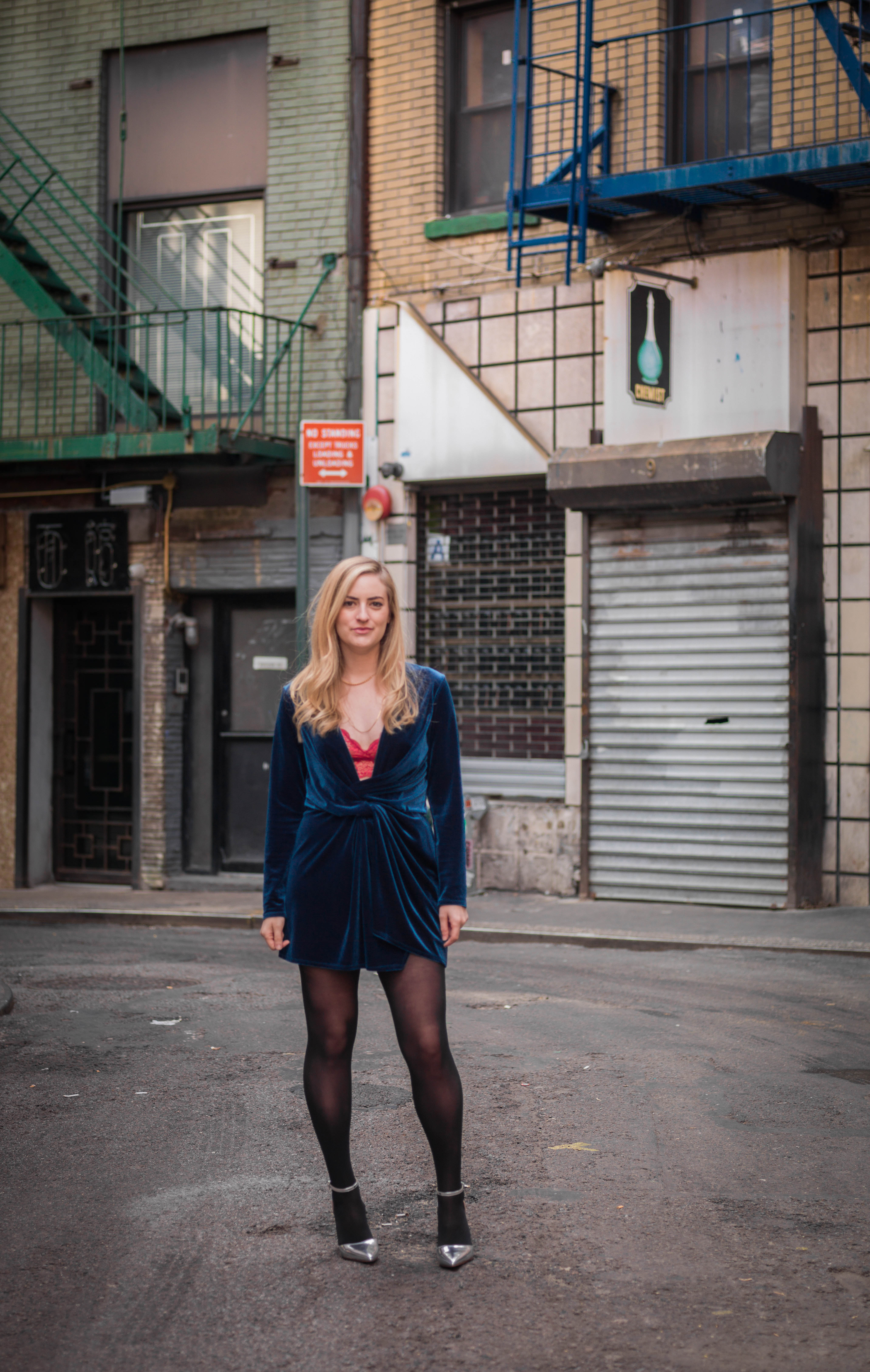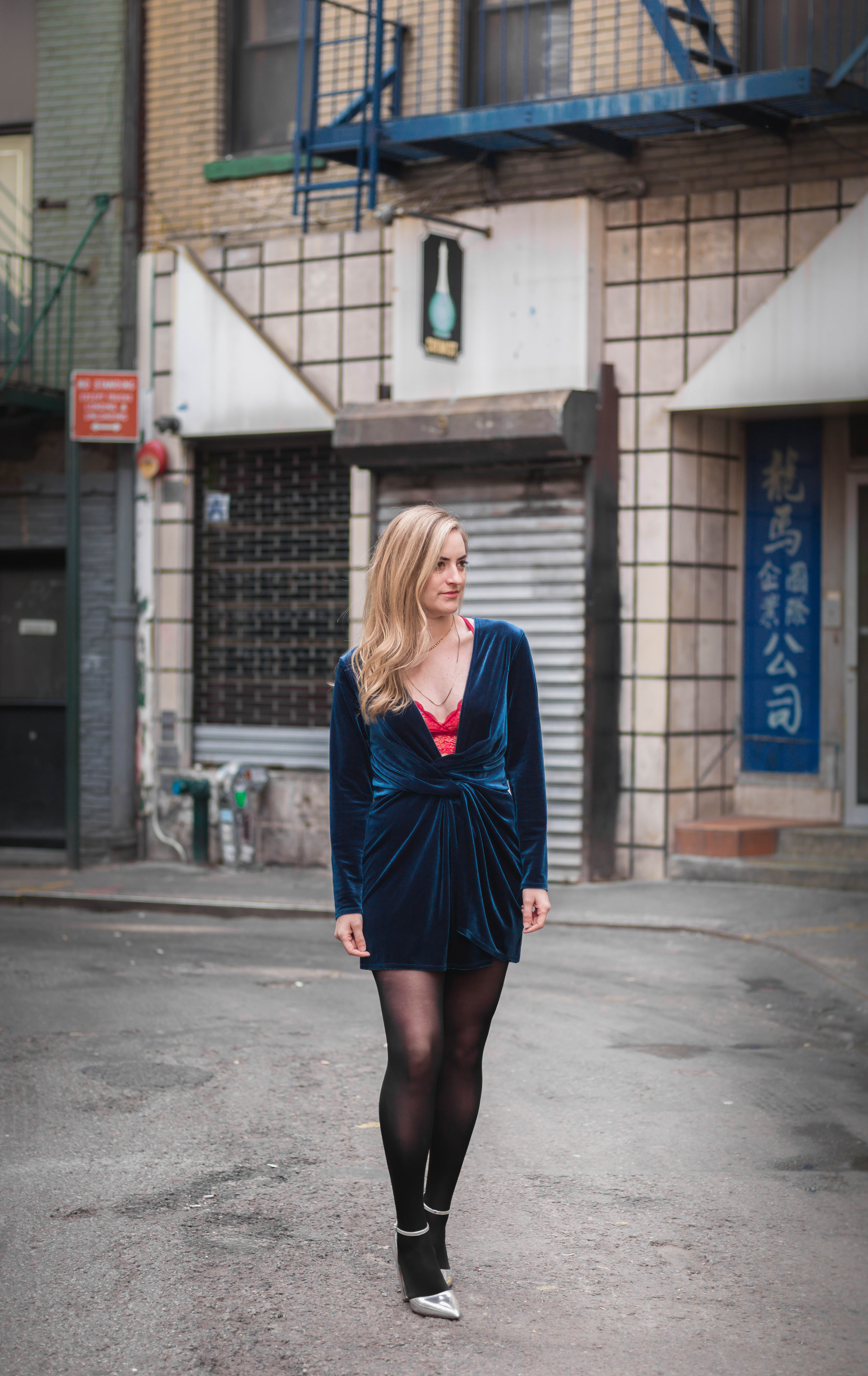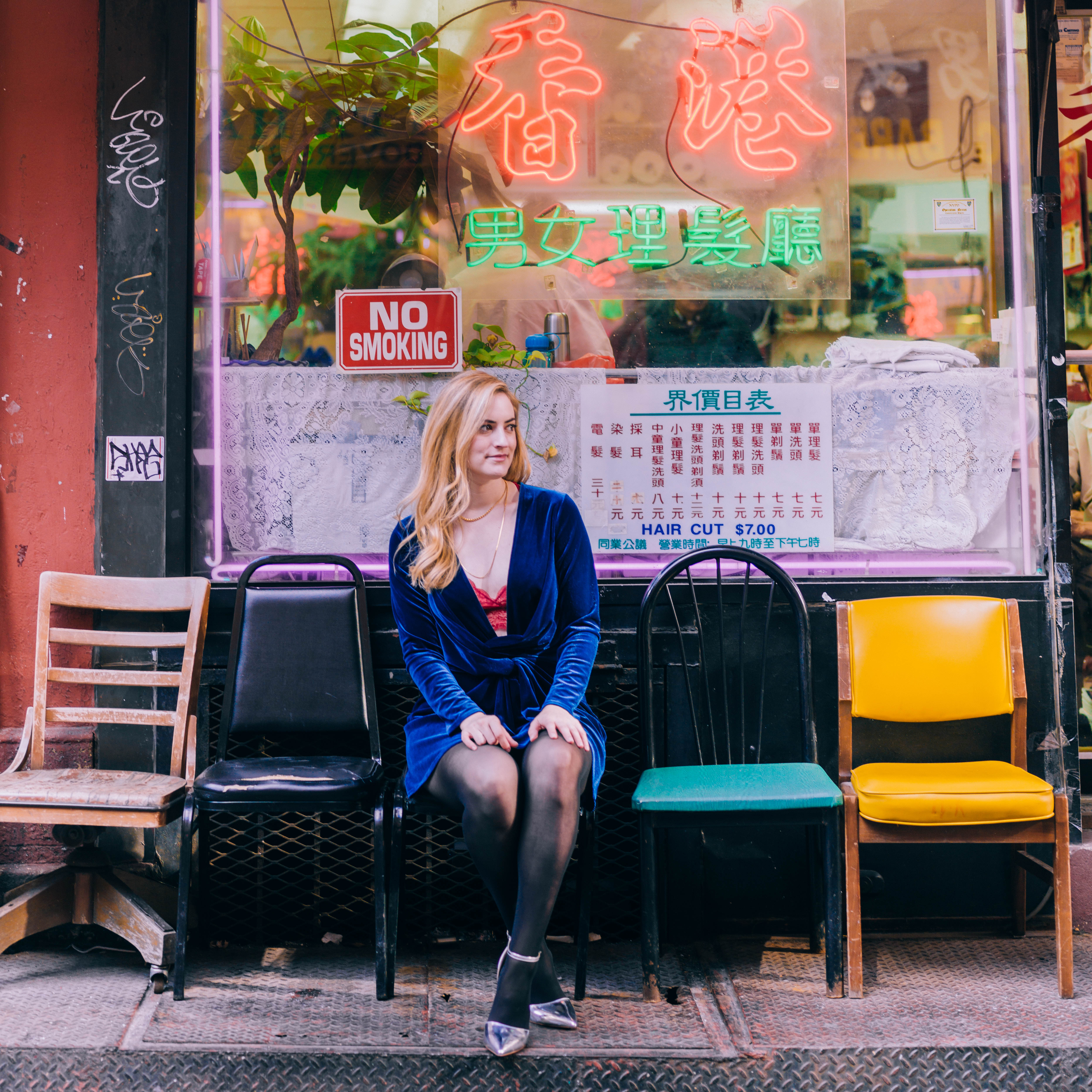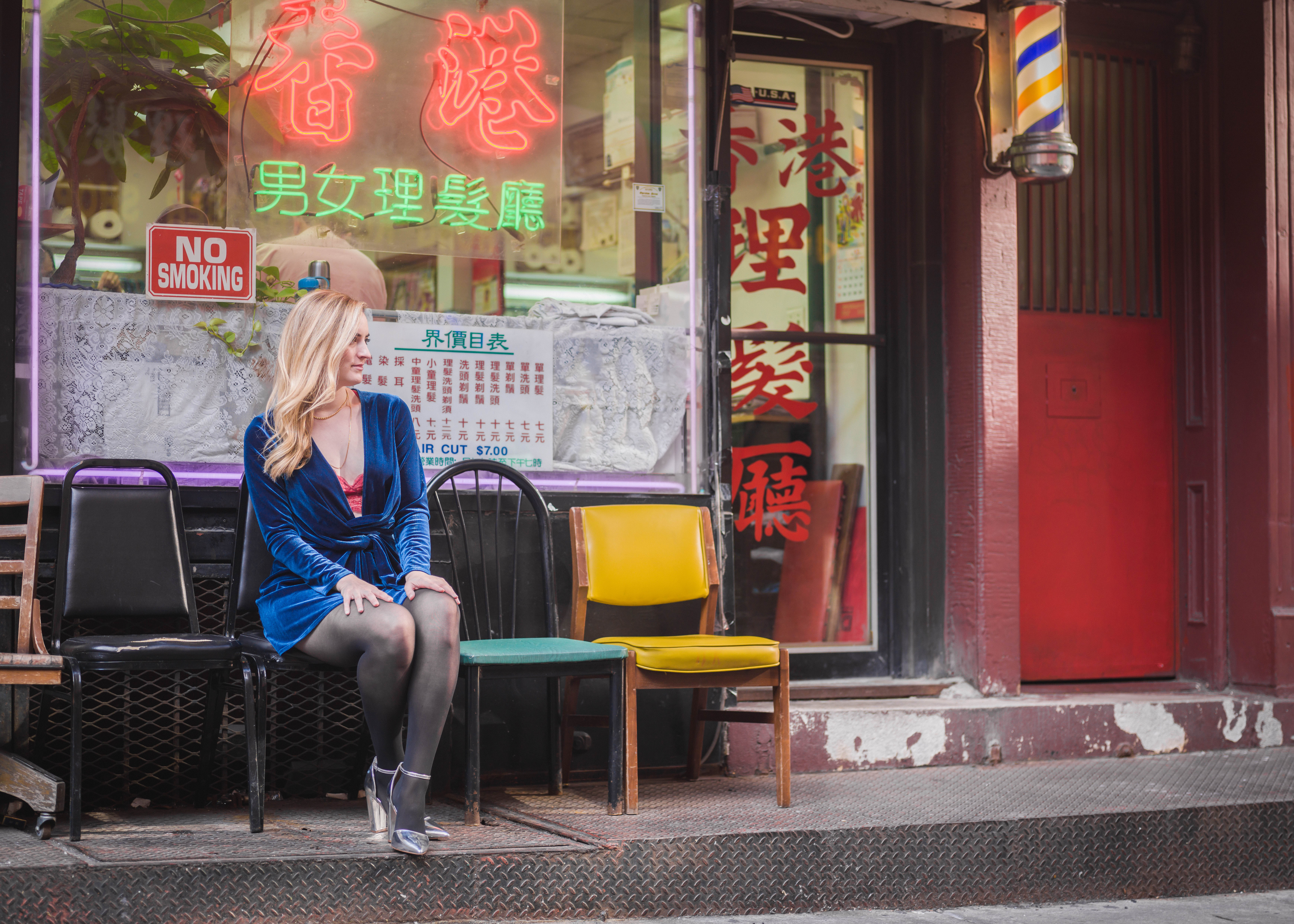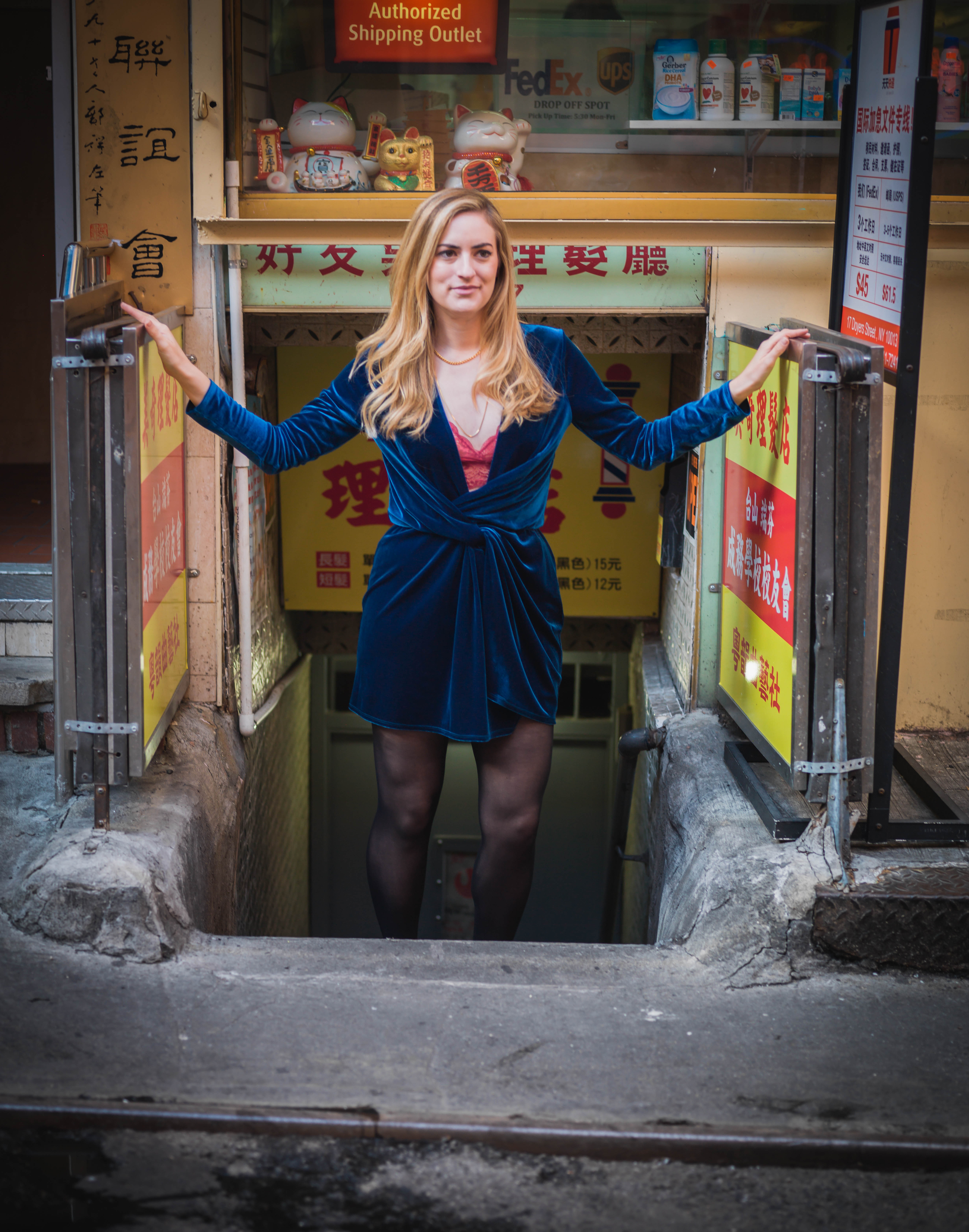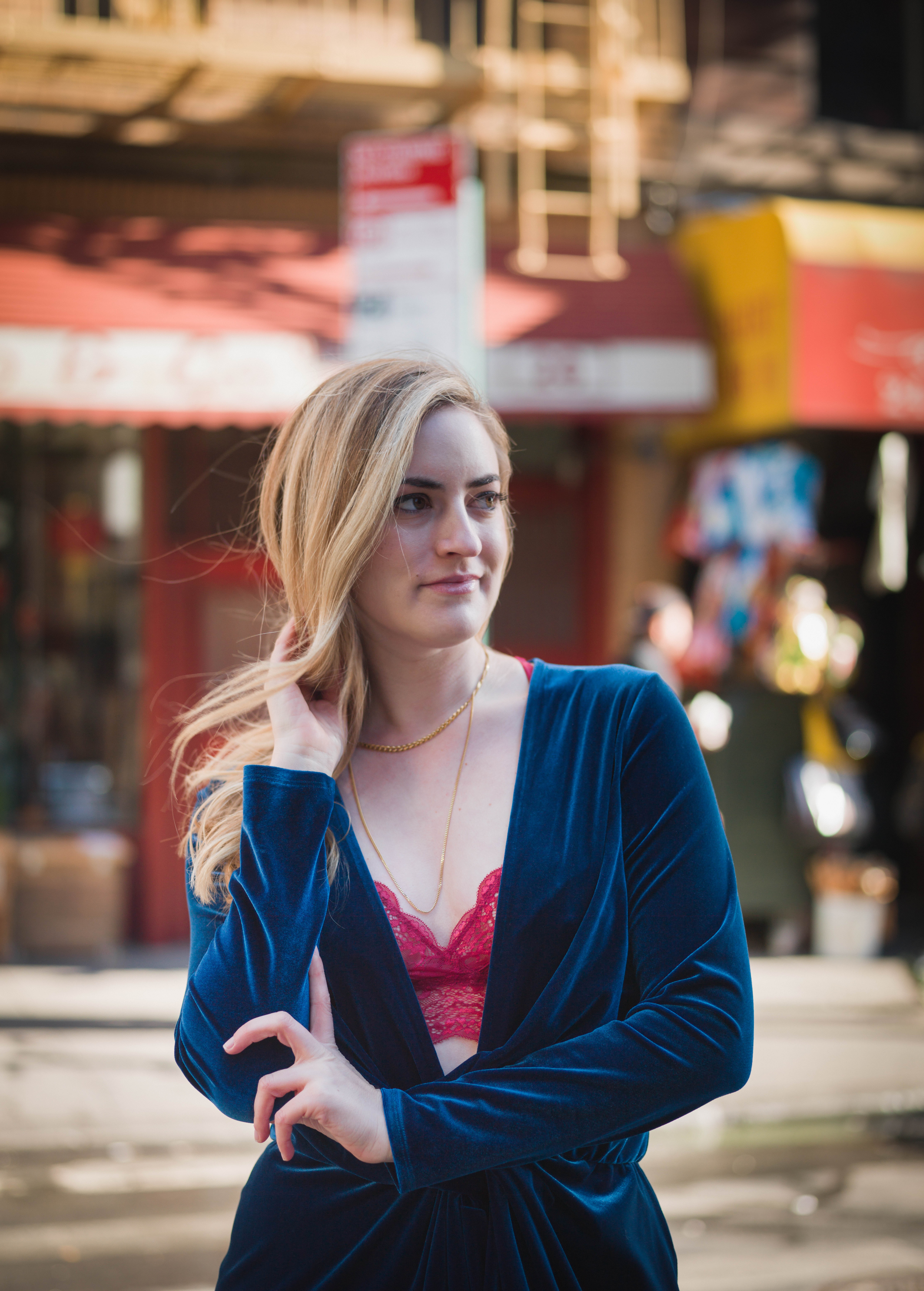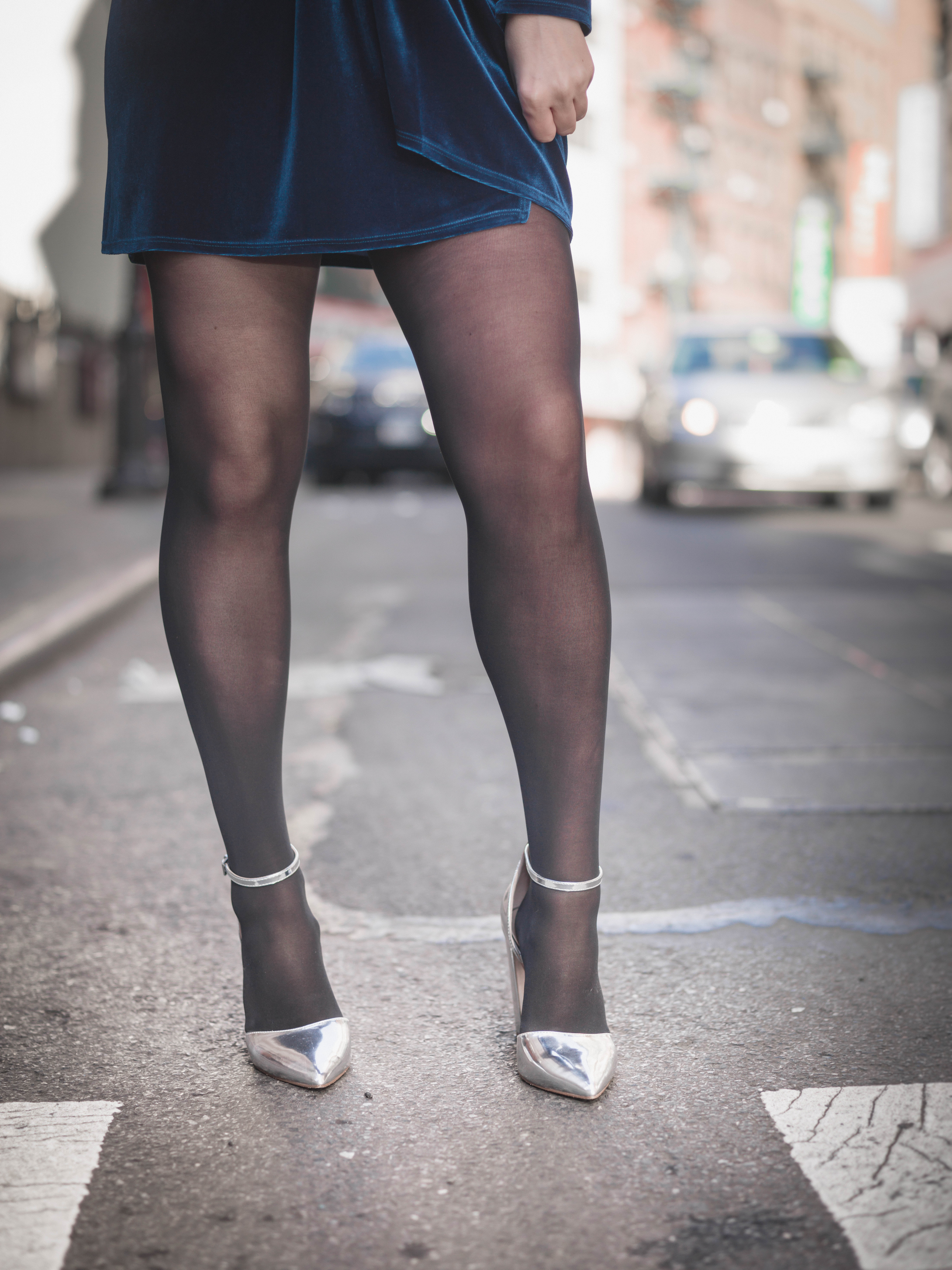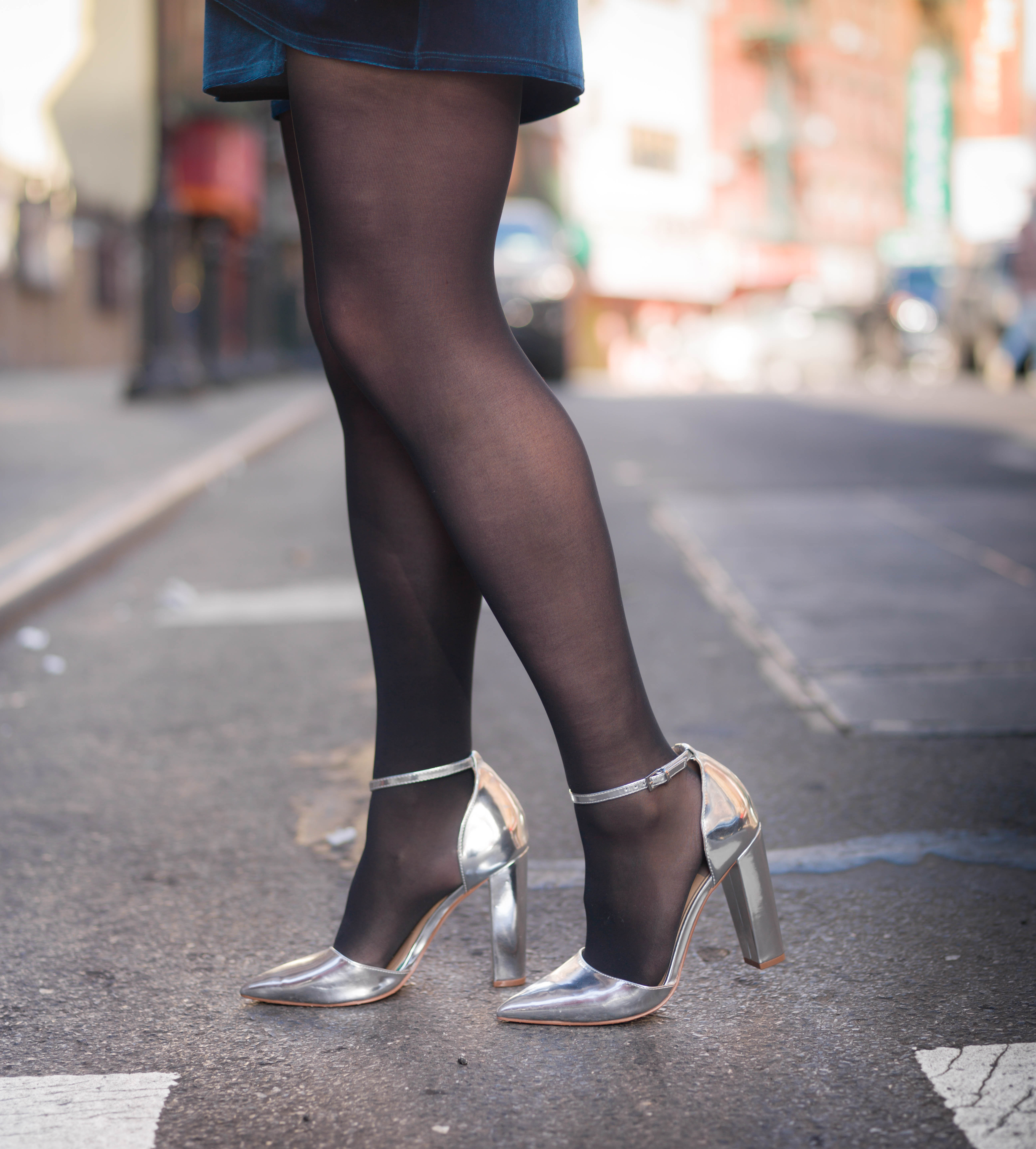 Photos by Scott Griffin.
---
Now…it's time for a fabulous giveaway!
I've teamed up with an amazing group of bloggers
to give YOU a chance to win:
a $1,000 Target Gift Card, just in time for the holidays!
Simply enter below by completing the rafflecopter.
You'll receive one entry per completion.
This giveaway is open internationally and runs until 12/20.
Winner will be announced here. Good Luck!
Go on...leave a Comment!