High Neck Velvet Midi Dress and Black Friday Sales
Happy Thanksgiving Everyone!  I am truly soaking up Thanksgiving this year as it's one of my only days off between now and New Year's Day…so here's to dreaming about 2017!  Since I returned from my Japan trip (I know post coming!) I really got thrown right back into my life in NYC (it is the city that never sleeps right?).  From work, to moving (yay!), to transitioning from fall to winter and then bam: the holidays are upon us.  As a result of all of this, I haven't had much time to post, but I'm hoping, as I start to acclimate to my new place and am not living out of boxes, I'll get back into my posting groove.
Today, I'm sharing this ASOS velvet midi dress, which I received a slew of compliments on – so I knew it was a winner and that means I must do a style PSA and share it on my blog.  In my last post, I talked about wine colored tones for Thanksgiving and this dress fits into that color family. It's not full on wine tone but it's a fall/winter warm jewel tone that immediately transforms your complexion. It's a great dress for the holiday and winter season and it's under 100 dollars! The high neck design is instant sophistication and sexy without having to overexpose yourself.
I paired this look with a thin belt to accentuate the waist (another one here), tights (because it's cold AF now and I can't, in good conscience, wear a dress without tights outside), and a flashy pair of stilettos that are sure to spice up any outfit!
Below the the photos, I've rounded up the retailers having some amazing Black Friday Sales!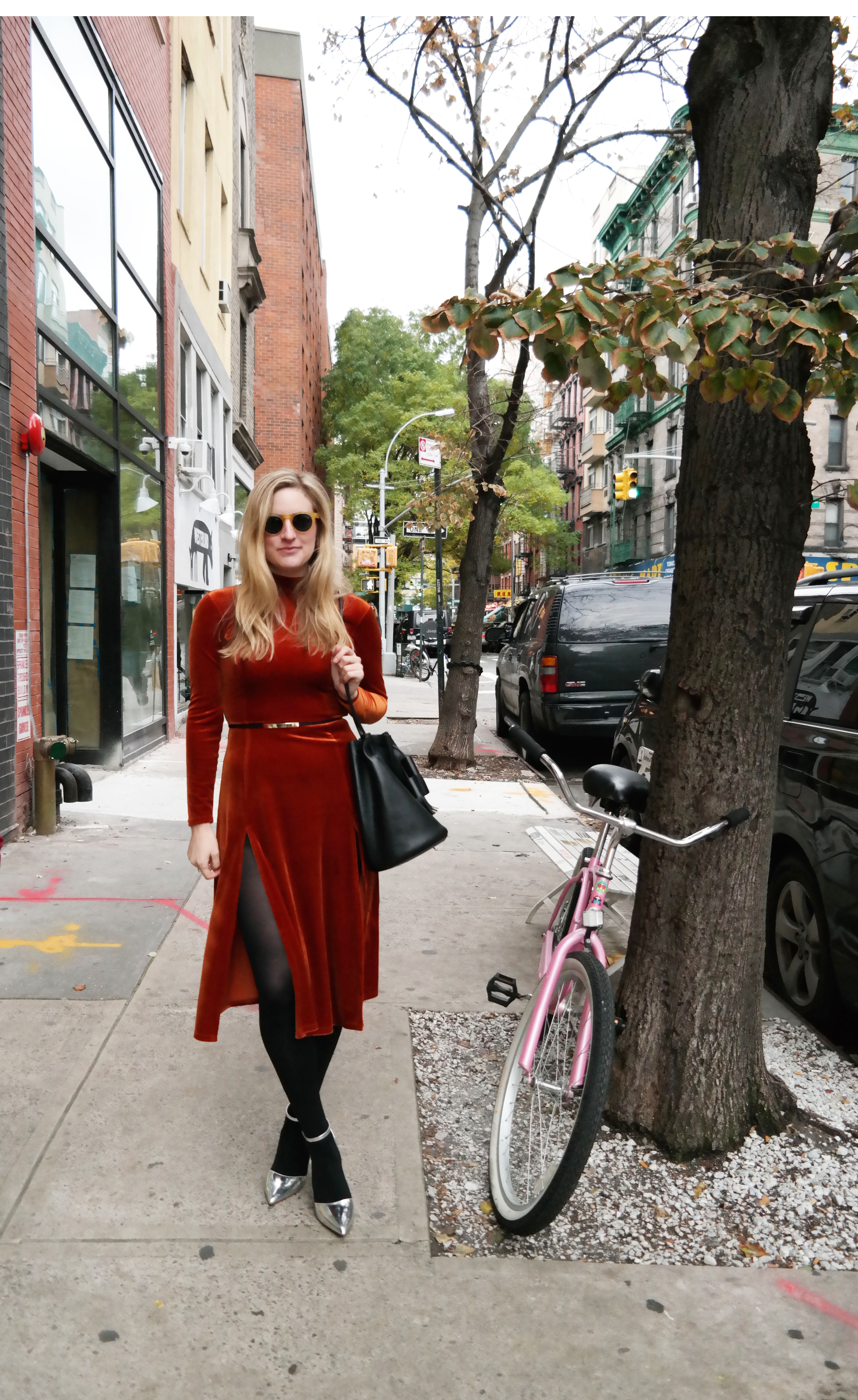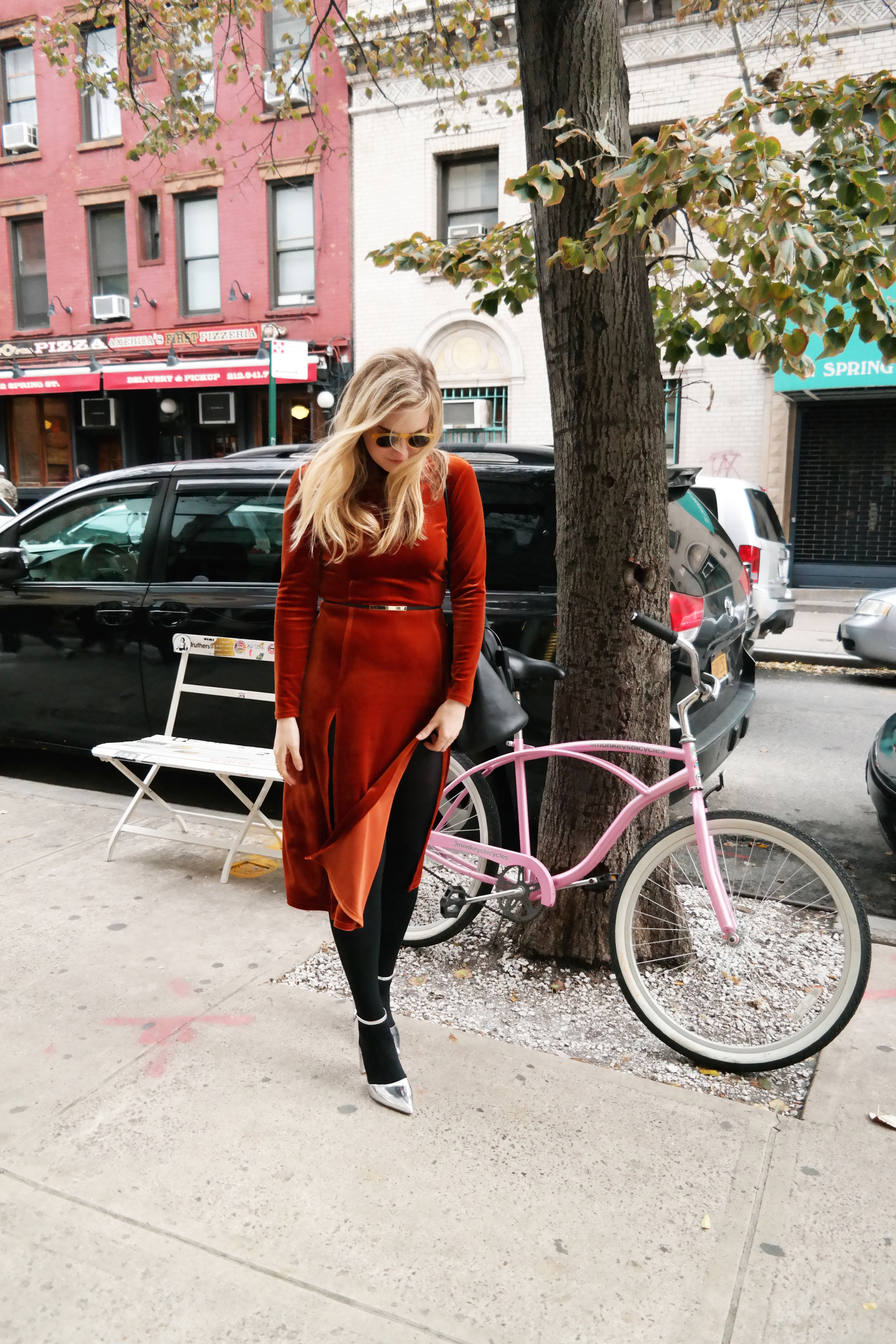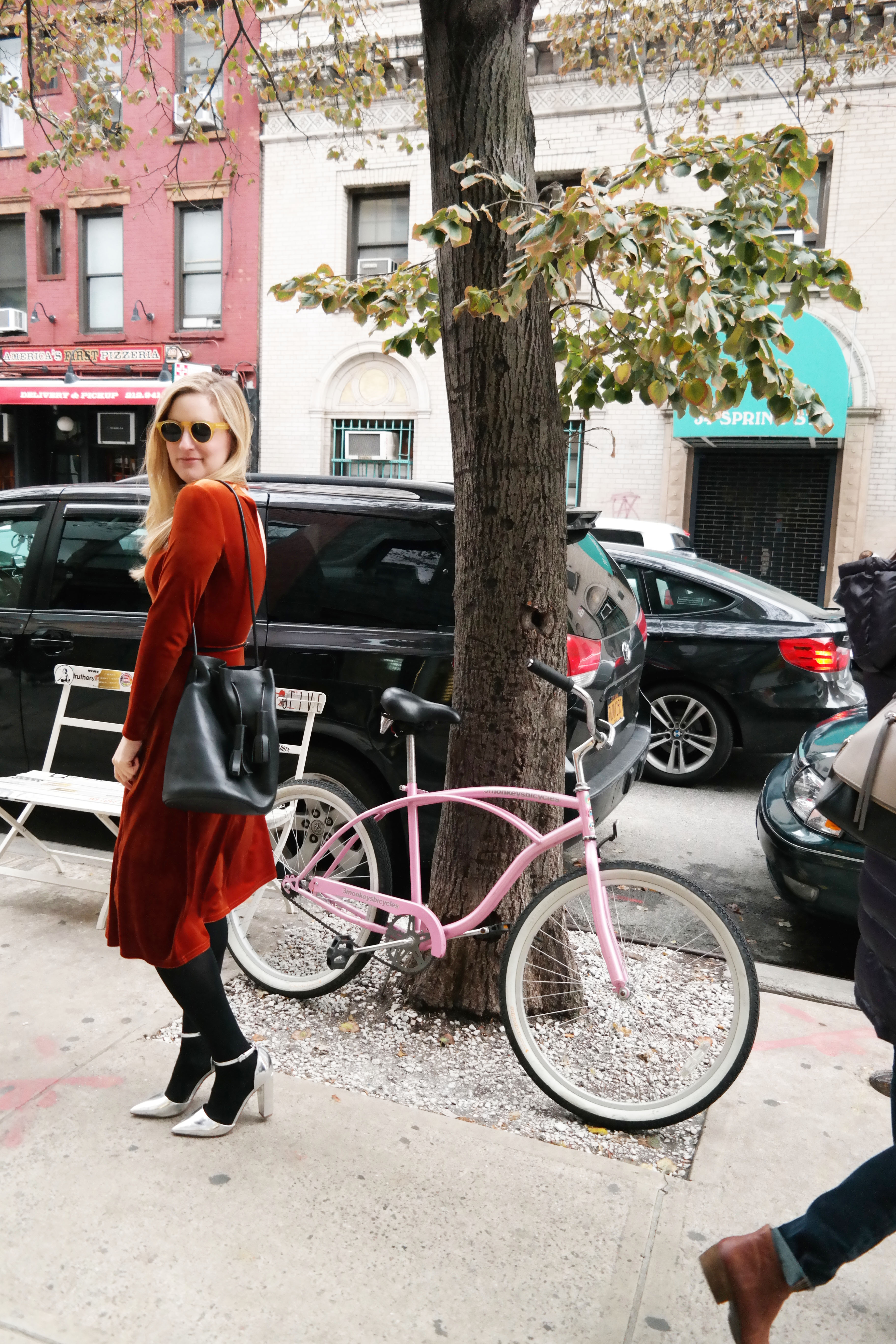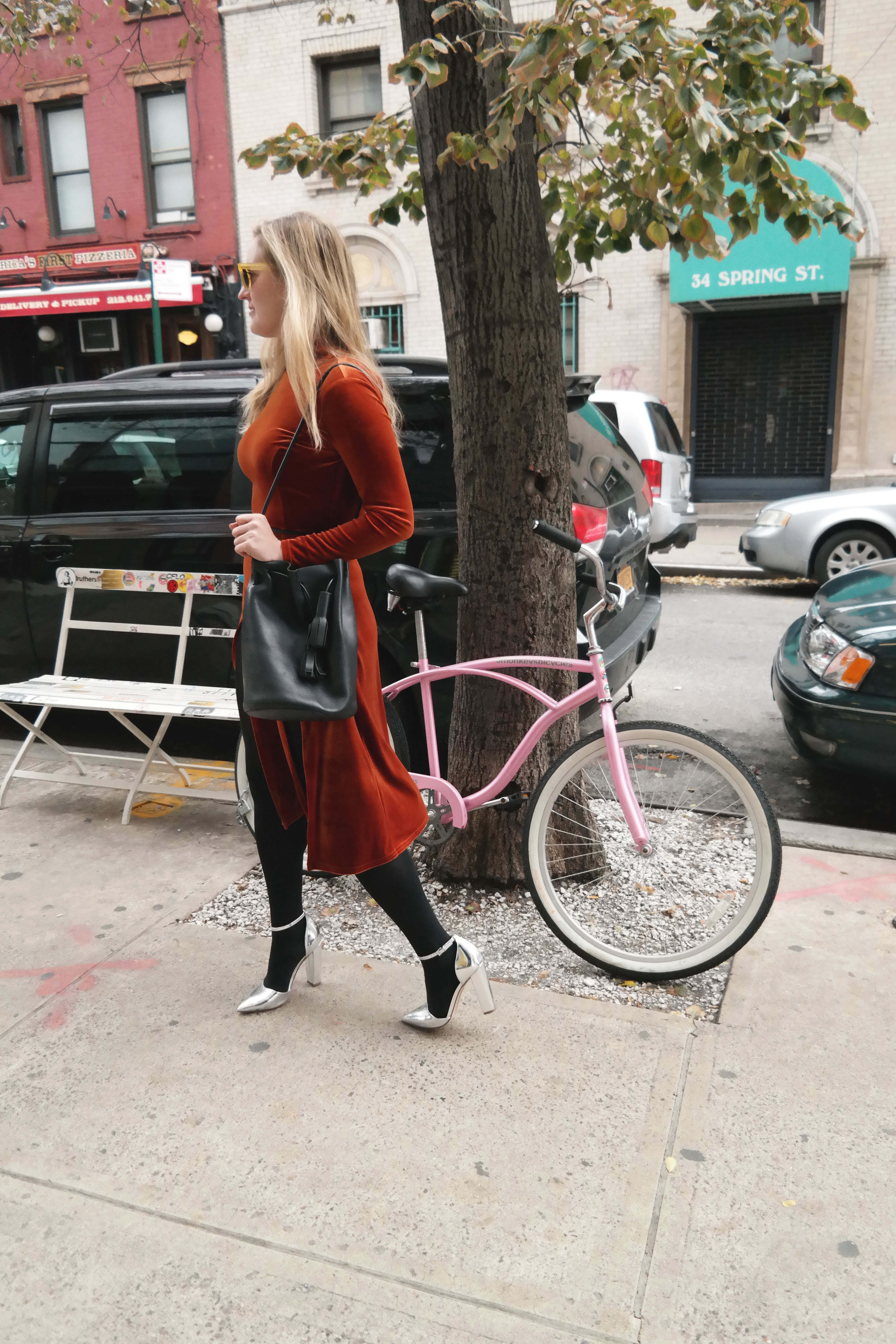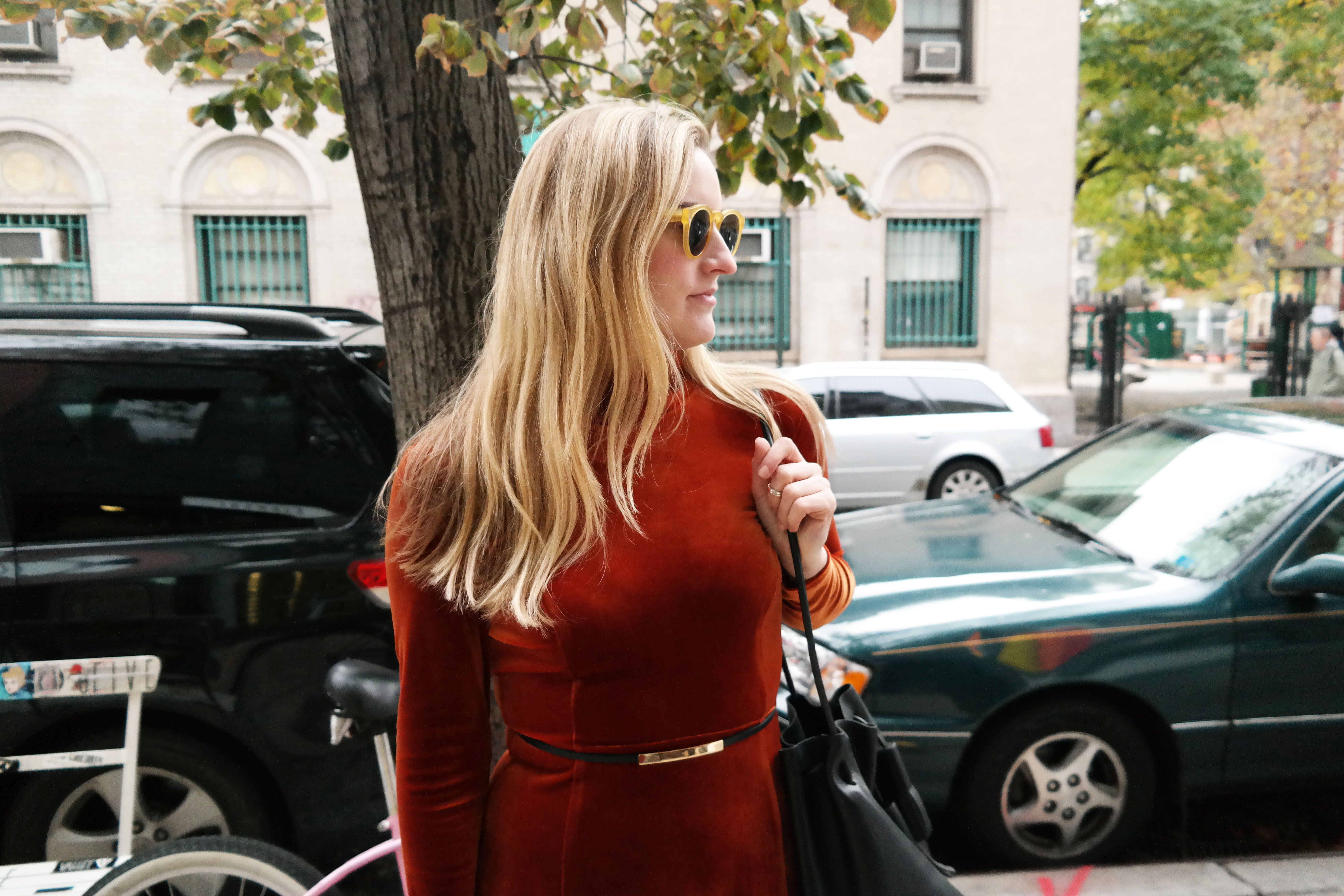 Photos by Sabrina Poon.
ASOS: 30% off everything!
Shopbop: (Don't forget: Shopbop is owned by Amazon so you can link your Prime account and get 2 day shipping.  Or anything on Shopbop will also be on Amazon!)
Amazon: we all know that Amazon is our go-to place for, well, everything.  Here you can get deals on the big ticket electronics but they've also stepped up their fashion game as well.
Nordstrom: extra 20% off through Sunday!
Saks Fifth Ave: up to 40% off certain styles.
So Happy Shopping and Happy Thanksgiving!  I'm so thankful to have this blog and be able to connect with so many of you this way — thanks for reading and continuing on this journey with me!
Go on...leave a Comment!