Wine Colored Dresses for Thanksgiving
In honor of Throwback Thursday today, I am revisiting a look from a year ago that is the perfect wine colored dress.  With Thanksgiving around the corner it's the perfect opportunity to introduce those rich wine colors like red, garnet, maroon, and bordeaux into your wardrobe.  It's a such an exquisite color that works particularly well this time of year. The color is not just rich but it lends itself to rich and intricate fabrications such as: lace, wool, and velvet.  The below dresses are perfect for a casual Thanksgiving or a fancy one…just make sure you let everyone know you match the wine!
Here's a couple shots from last year and you can see the entire post here!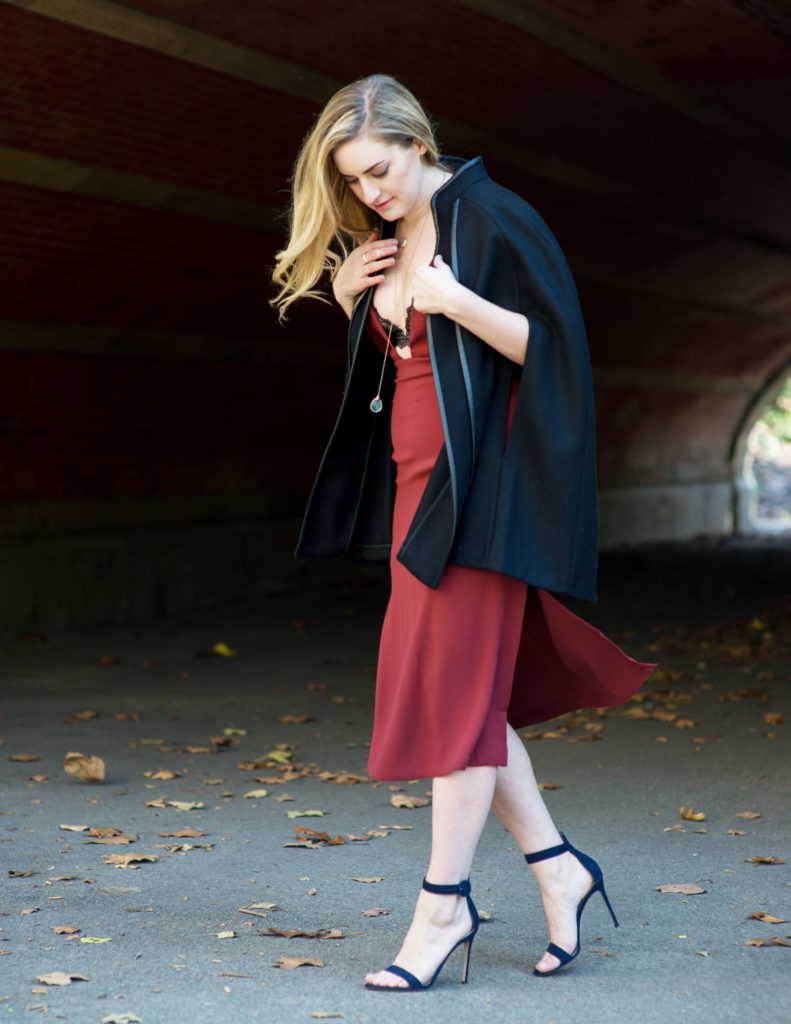 Photos by Andrew Morales.
Shop more wine colored dresses:
Go on...leave a Comment!