In need a of a Labor Day getaway? Same! Luckily, I'm off to the Hamptons this weekend and it being the last weekend of summer means a weekend filled with pools, cocktails and sand and I'm giving all my recommendations for a weekend getaway there.  Plus, if you think the Hamptons is not within your reach…think again: I have a Hamptons' hack I'm sharing below!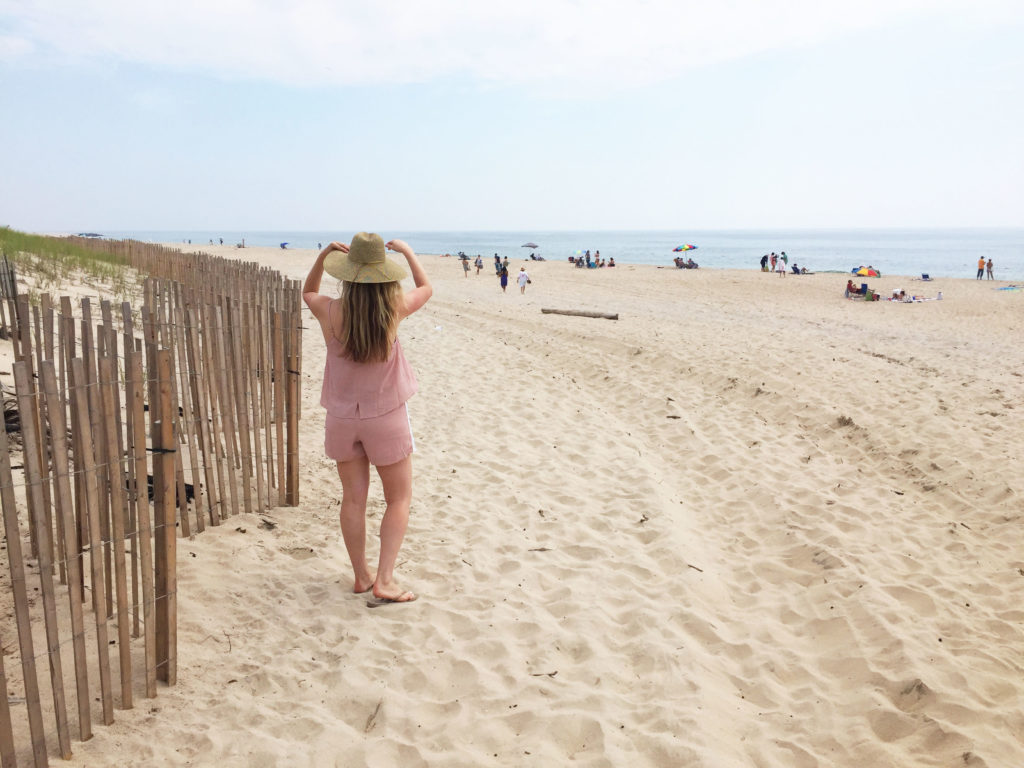 The Hamptons is comprised of several different towns all with their own reputation and visitors/residents that frequent them.
Some notable parts being:
Quogue: anyone remember Ramona Singer from Real Housewives of New York having a fit over having to schlep to a party in Quogue from East Hampton? The audacity! It's classic Housewives and classic Ramona.
 Amagansett: if you've seen the movie Something Borrowed with Kate Hudson you'll remember she and her gaggle of friends head out to the Hamptons every weekend and frequent a bar called Stephen's Talkhouse which is located in Amagansett, more on that bar below.
Sag Harbor: look for run-ins with Bravo's Andy Cohen or Kelly Ripa.
 East Hampton: classic Hamptons, with gorgeous homes and elm lined streets.
Montauk: this being the furthest point on Long Island which was once a small fisherman town has transformed into a shabby chic and uber trendy destination.
Restaurants/Bars: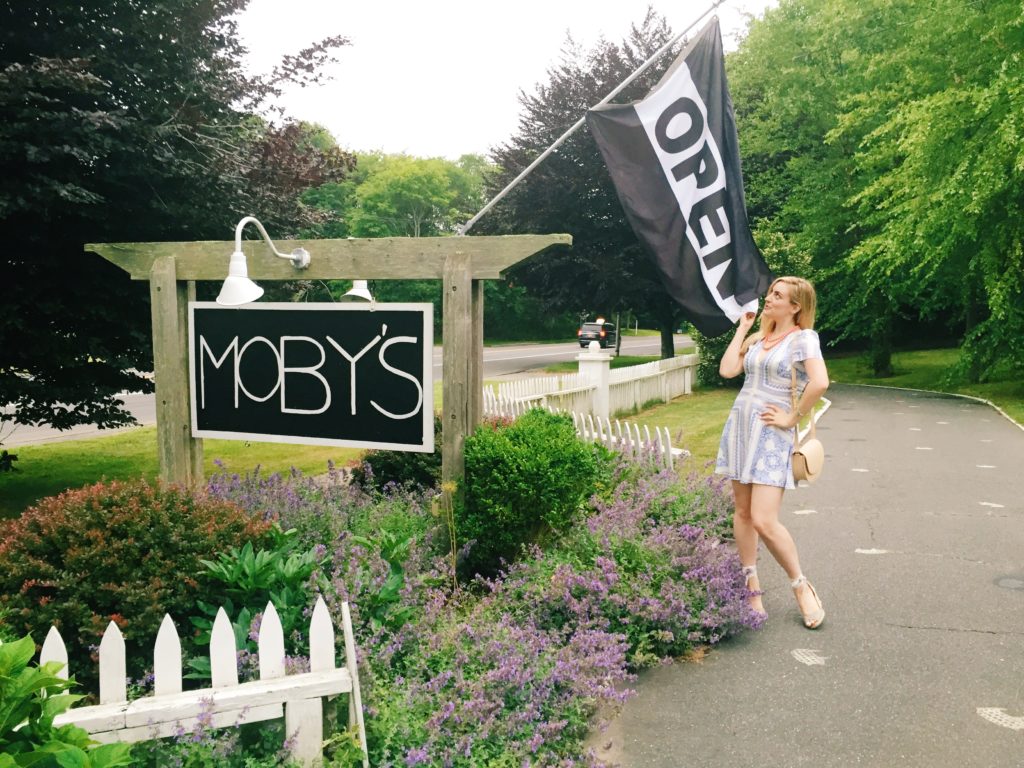 This is great place in East Hampton for eating and drinking.  The grounds are huge with a fire pit and a large backyard area.  If you're staying in East Hampton it's a great local spot.
If you're staying out near Montauk or inclined to go there, this is a casual and cool spot, with beautiful views and very trendy people.  (You may run into a few Australian accents there.)
An alternative to The Surf Lodge, out in Montauk, where you can get a similar scene, eat dinner, and drink into the night. It's also a fun day destination with a large backyard for relaxing and hanging.
This resort has become wildly popular and exist mainly as an Instagram moment. It has restaurants, bars and sits on the beach. Is the perfect day to night spot. They also have a restaurant named Tillie's – which is quite the coincidence I must say!
Talkhouse:
This popular bar gets a bit crowded and rowdy but is a fan favorite in the area with live music on Saturday nights.
The Seafood Shop:
This is a great local spot located on Montauk highway in Wainscott to grab a lobster roll and some fresh salads.  Oh and did I mention waffle fries?  Ya those too.
See what I'm talking about below.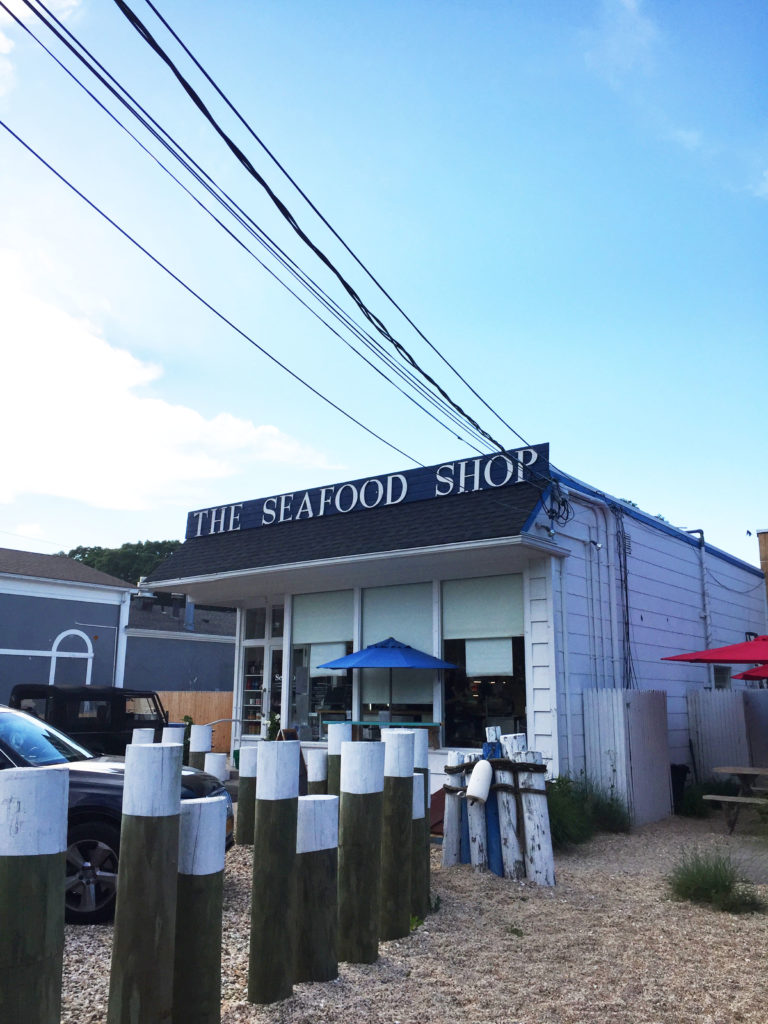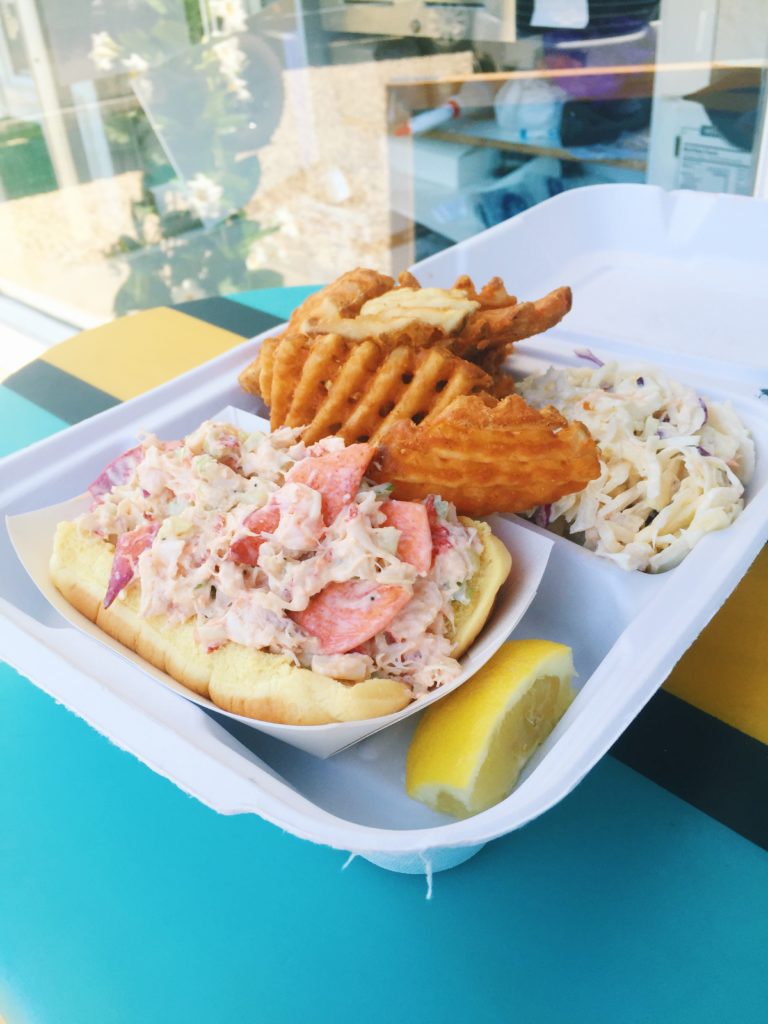 Beaches: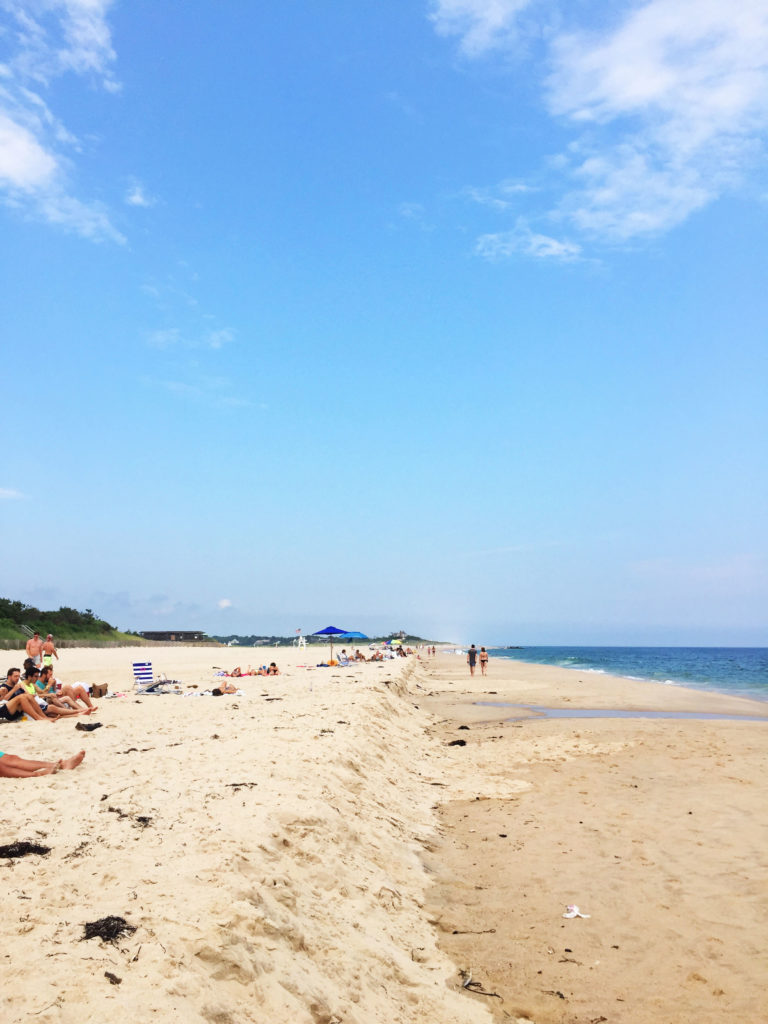 If you looking for some beach time to swim and take in the sun Main Beach in East Hampton is a lively beach: lots of people and they sell food.
Navy Beach in Montauk is also very popular.
Town Line Beach in Wainscott is a great beach if you're staying in East Hampton or Wainscott — there is no food sold but if you bring your cooler and beach accoutrements you'll be all set.
The beaches and the water in the Hamptons are absolutely pristine and perfect for swimming and sun-bathing: any beach you go to will be a great time.
Shopping in the Hamptons
Considering the Hamptons is essentially Manhattan East: there is no shortage of personal style on display and shopping for that matter.  East Hampton's Main Street is packed with adorable boutiques selling sun dresses, hats, bathing suits and more.  There are also many of the bigger retailers out there like INTERMIX, J. Crew, and Lululemon so if you forgot anything (and don't mind dropping a few hundred!) you can always swing by any of those retailers to pick something up.
I suggest keeping that Amazon Prime account active and stocking up on those last minute Labor Day bathing suits and summer dresses before you head out there or any of the below would work for your Labor Day vacation as well.
Try this yellow dress from Lovers and Friends.
An off the shoulder white dress is perfect for the beach look and an early evening cocktail.
This coral one piece will be a hit in the water.
I love the look of this sleek black one piece. (I may have even picked it up for myself!)
Can't afford to go to the Hamptons and stay the night?
Not to worry, I've got a Hamptons' Hack for you…
Take the Hampton Jitney early Saturday or Sunday morning (depending on length of the weekend) and plan to arrive mid morning.  Be beach ready (with a change of clothes for the evening) and head straight to the beach.  Spend the day hanging on the beach, then as night turns to evening slip into your evening wear (restaurants, public restroom or Starbucks are all ideal places to change). Then head to dinner at a restaurant that turns into an all night bar: The Surf Lodge or Ruschmeyer's are ideal.  Stay until closing (that's 4 am Folks!) and then head out on the first Jitney around 5 am.  No hotel, no fees.  Do bring cash for cabs in between destinations.
That my friends is how you go to the Hamptons without a place to stay.  I may or may not have done this before and let me tell you: it works!
Whatever you end up doing this Labor Day Weekend — have a great one!
Go on...leave a Comment!