Find me in Florence (and Bologna!)
Florence and Bologna: two cities with relative propinquity to one another are the perfect cities to experience together.  My trip was enriched by a stay in both.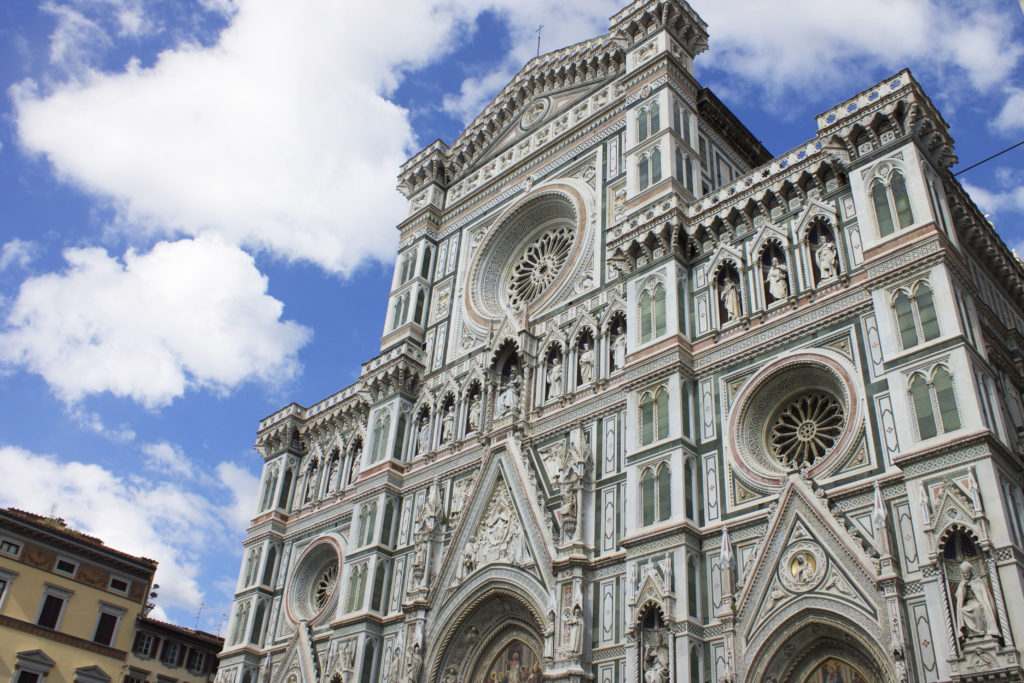 Above the stunning Duomo, which serves as a compass for the city: if you're ever lost, look for a bit of the Duomo peeking through an alley or above you in the sky and you'll find your way!
---
As I finish off my Italy trip posts, you'll find me in Florence and Bologna.  Bologna is a lesser frequented Italian city known for originating bologna meat, mortadella (a personal favorite of mine), a thriving University, and its own leaning towers! (Who needs Pisa!)  It's one of those cities that you could see yourself living in without an overflow of tourist: a perfect city to study abroad or enjoy a pure Italian life.  I love visiting cities like that: it reminds me of Valencia in Spain, where I studied abroad.  Valencia is a large city with an excellent University as well but does not attract the same amount of tourist as perhaps Barcelona or Sevilla.
Of course Florence is that touristy city I allude to above — tourists notwithstanding however, it is a gem of a city and worth a visit.  I visited Florence many years ago when my cousin was studying abroad (in 2003!) and I remember it so well: its small city charm, the Duomo, and of course the Ponte Vecchio.  The best part of Florence is how small it is, it makes everything easy to get around and creates a cozy experience.  It also is home to the incredible statue of David sculpted by the great Michelangelo and has some incredibly famous Da Vinci paintings housed in the Uffizi.  Not to mention, its food is to die for as they add truffle to everything! Florence will keep you busy with food and culture day to night.
See my photo diary below!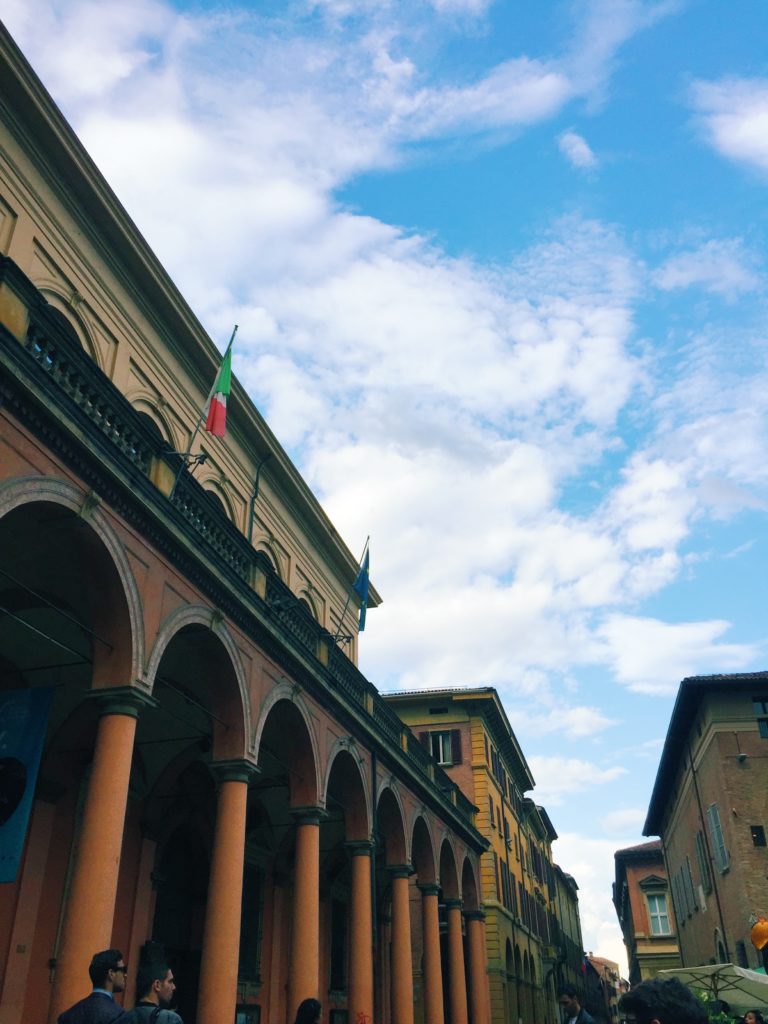 A part of the University in Bologna.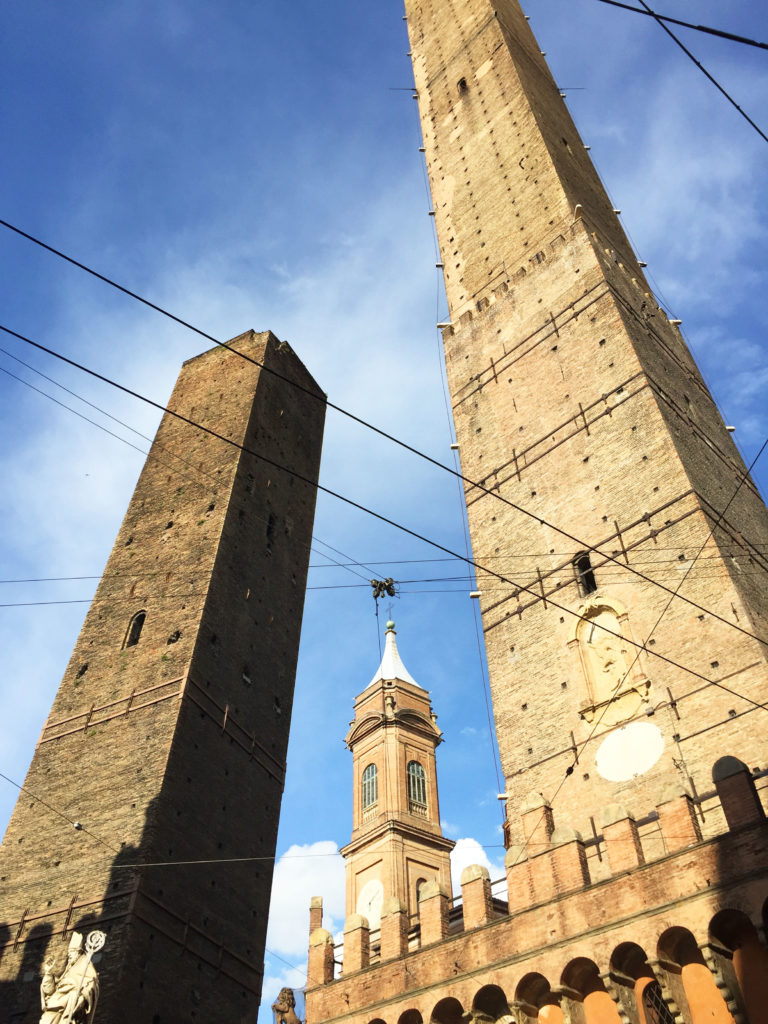 Bologna's own leaning towers!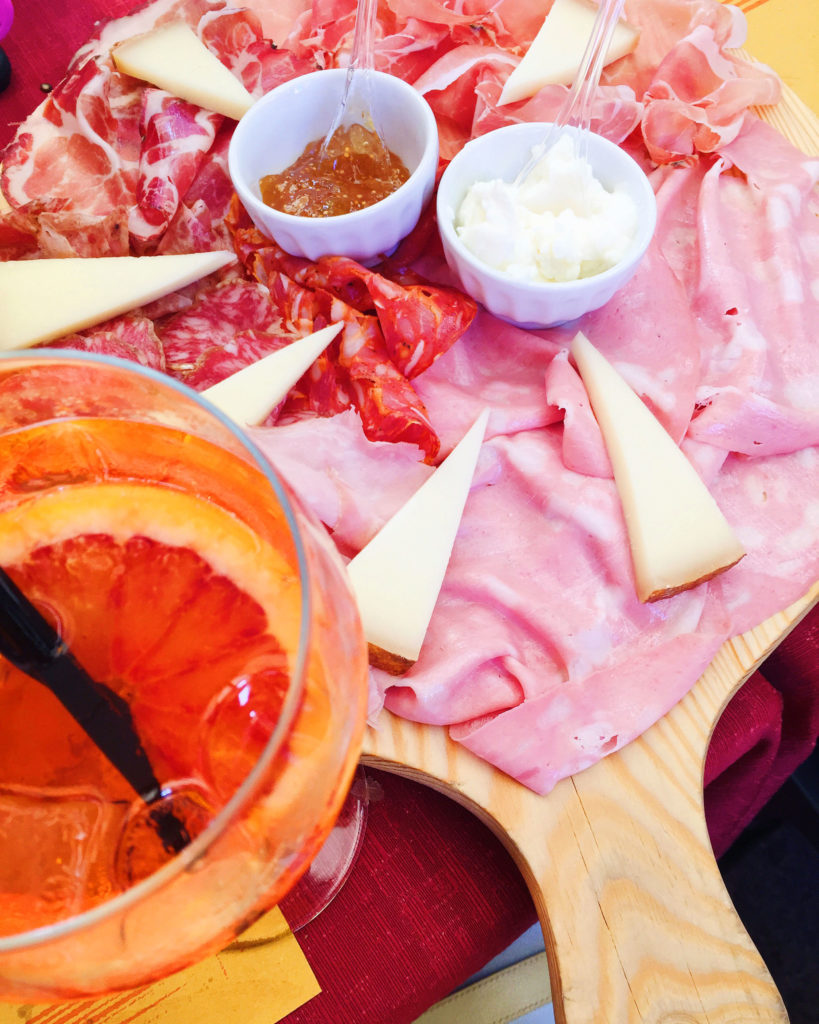 A delicious plate of Italian meats including the famous bologna/mortadella (and an aperol spritz of course).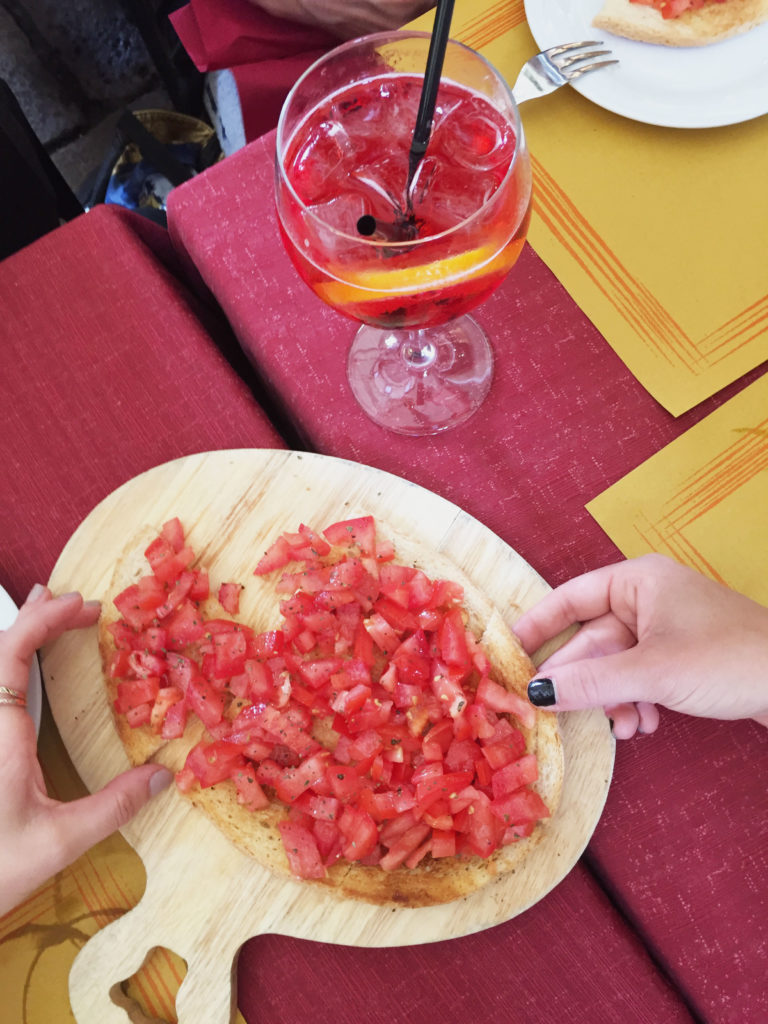 Bruschetta as well!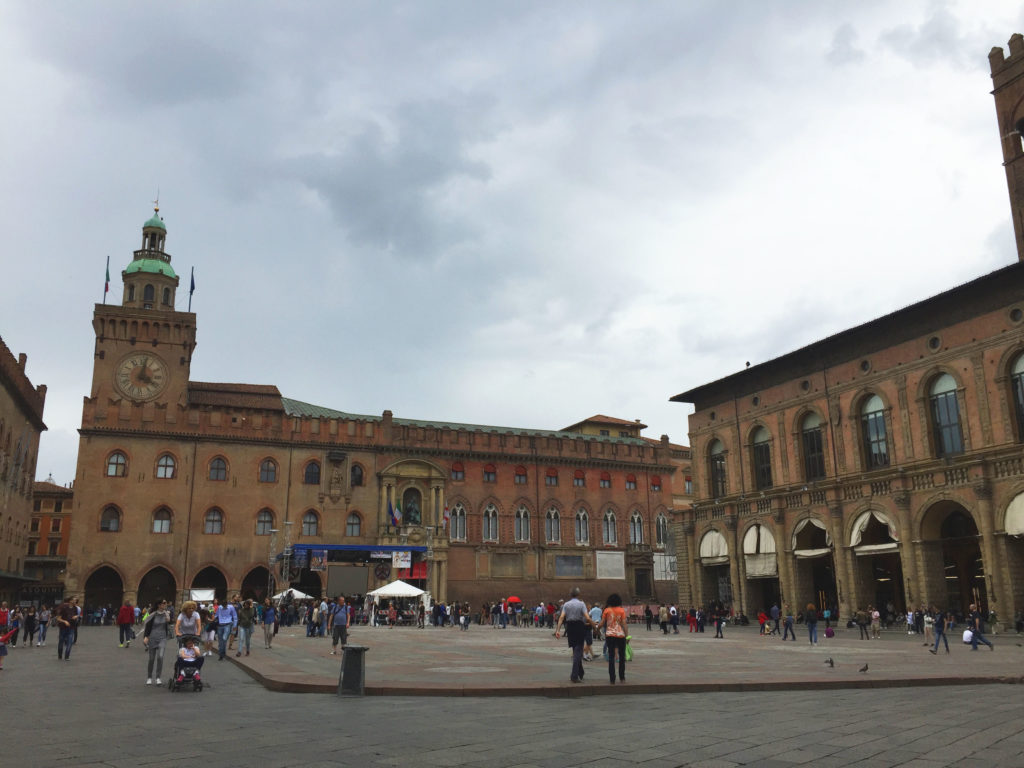 A main plaza in Bologna.
---
On to Florence…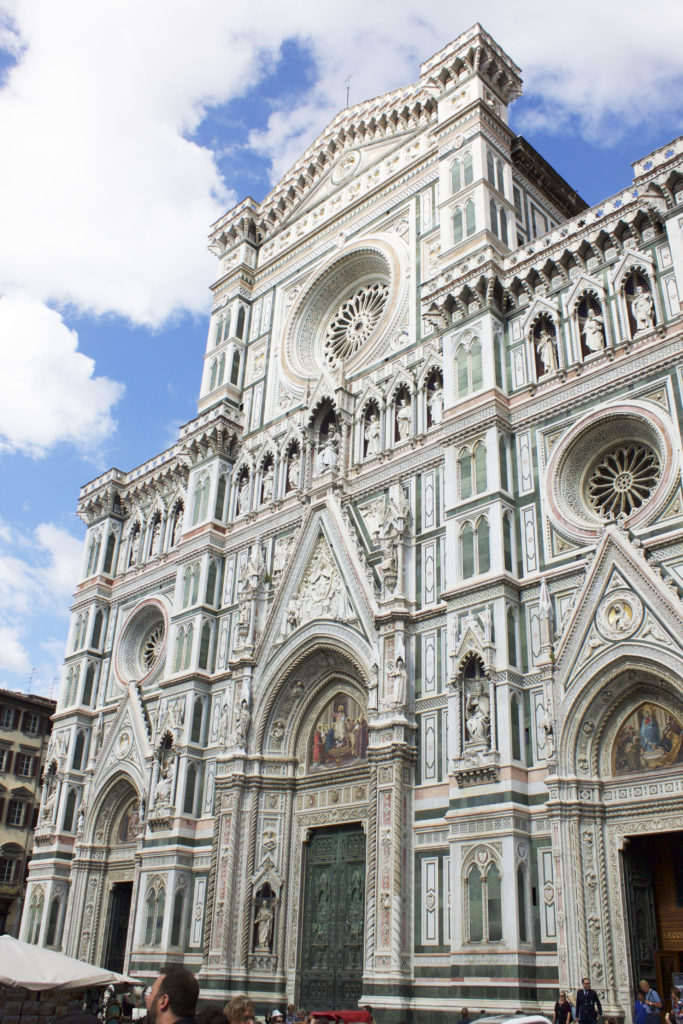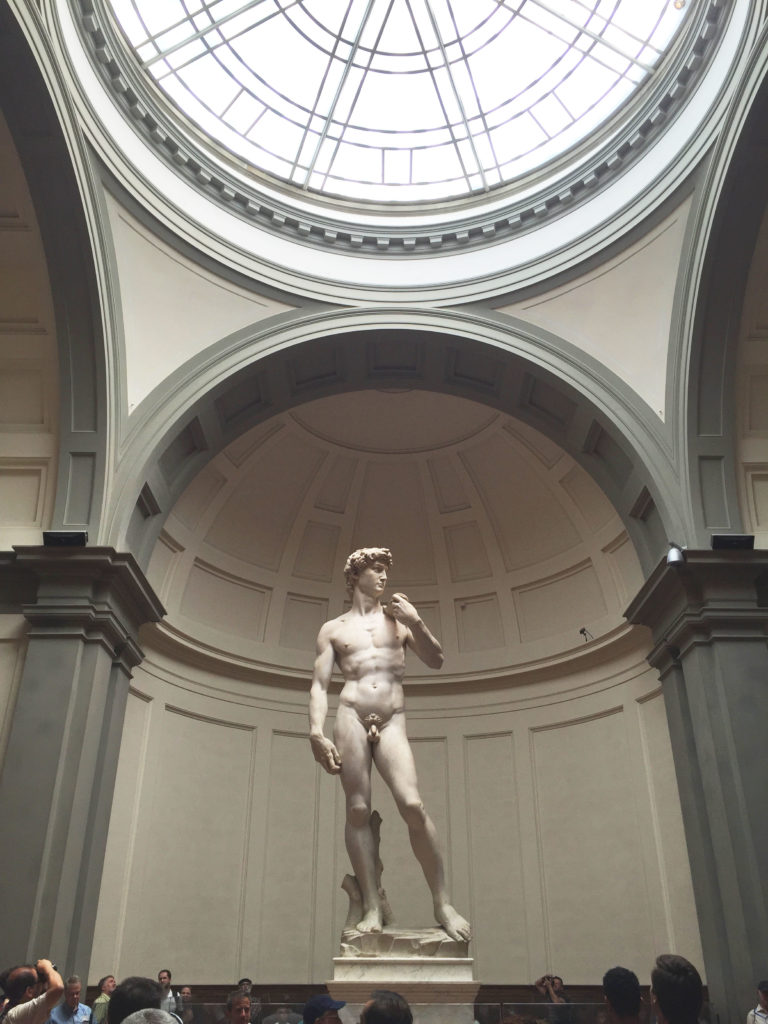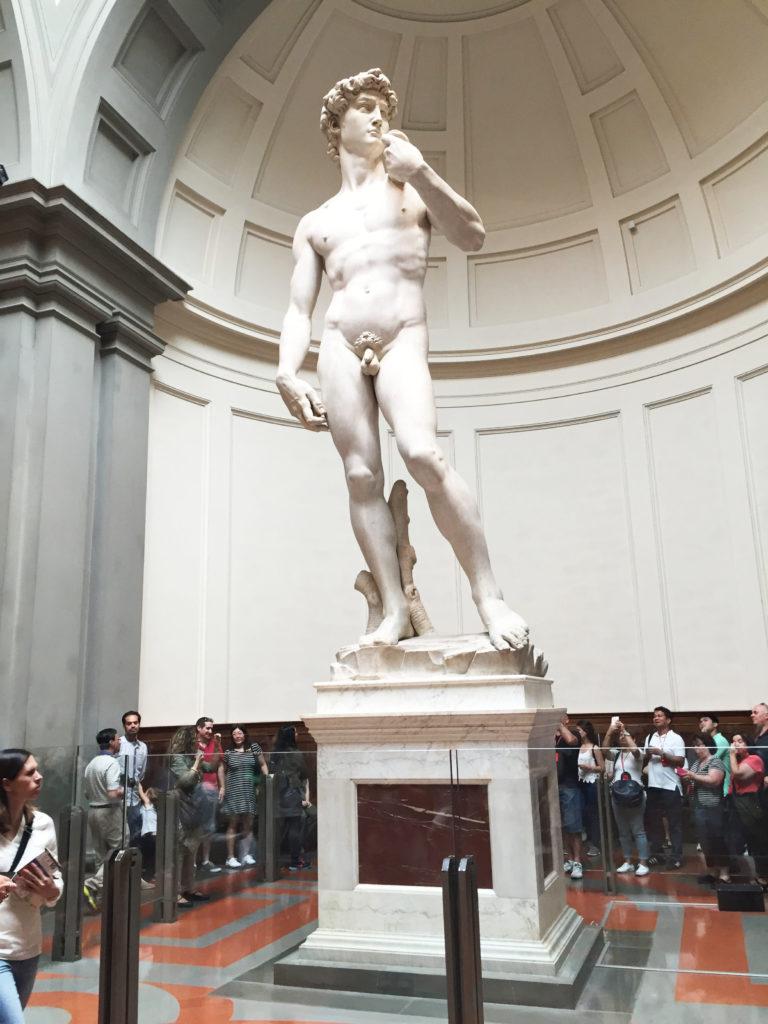 Just a super casual dude hanging out (literally).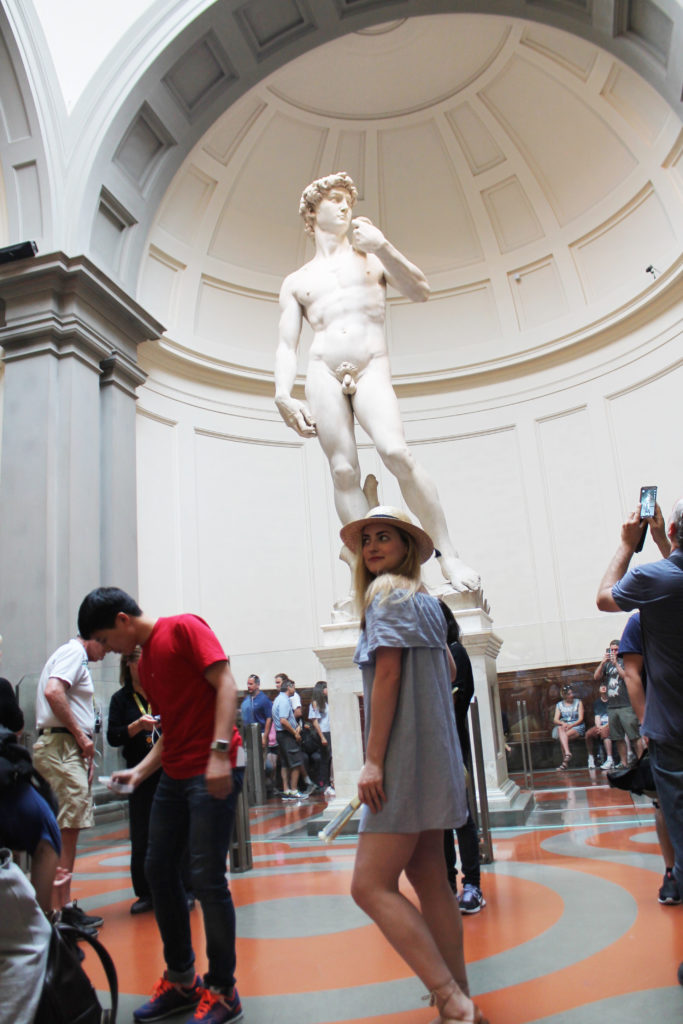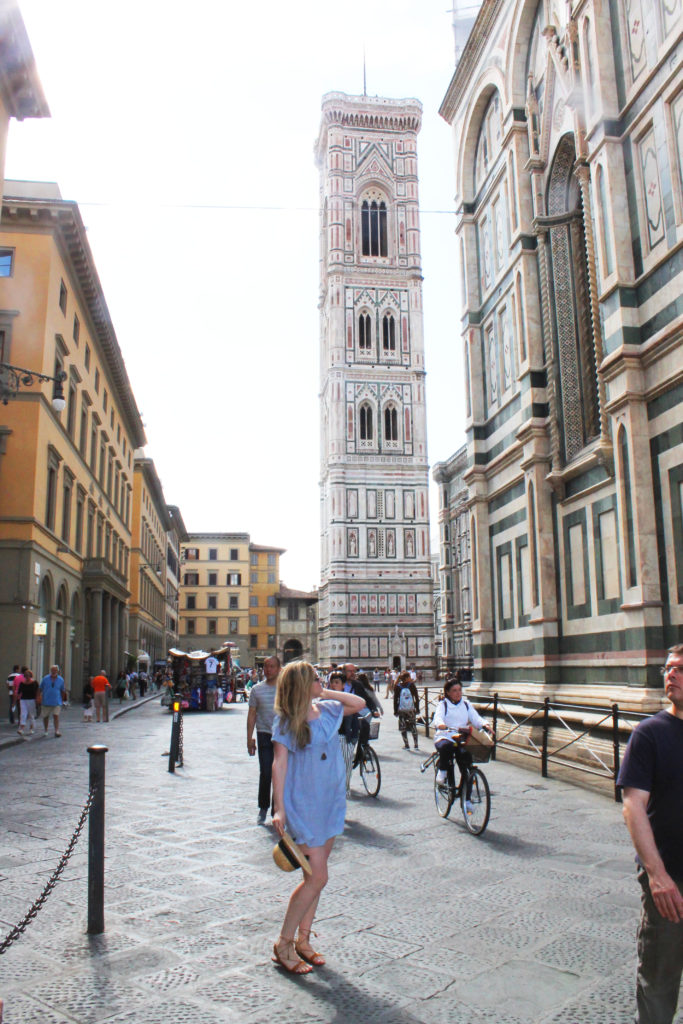 Admiring the Duomo.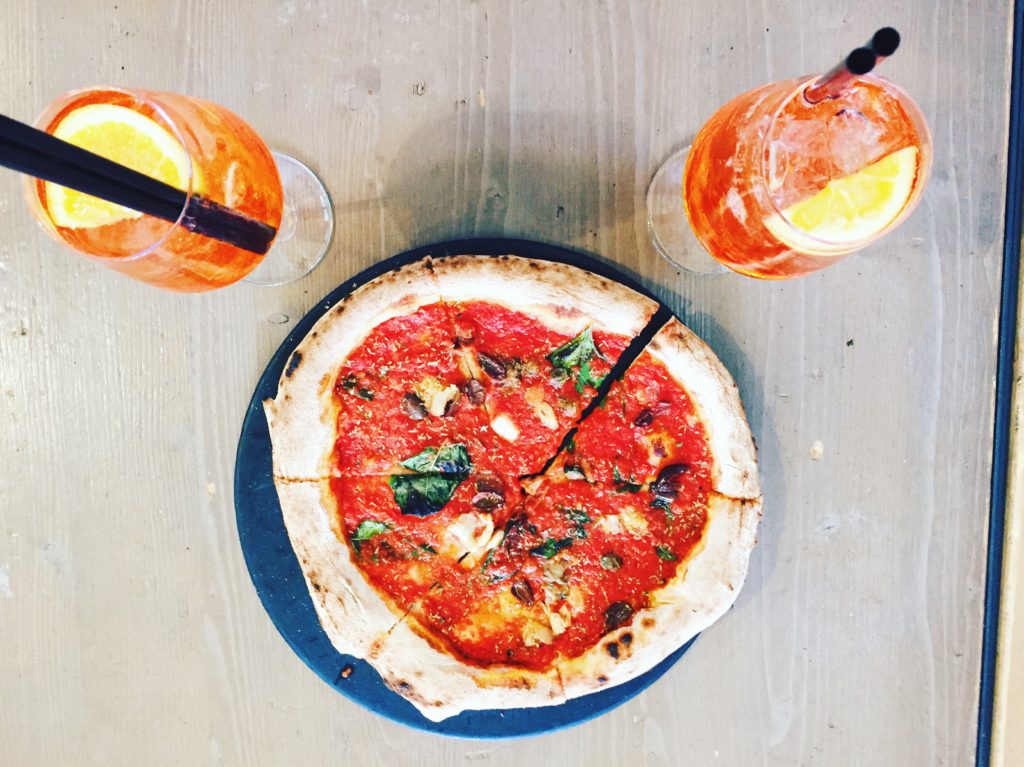 A delicious pizza in the central mercato in Florence.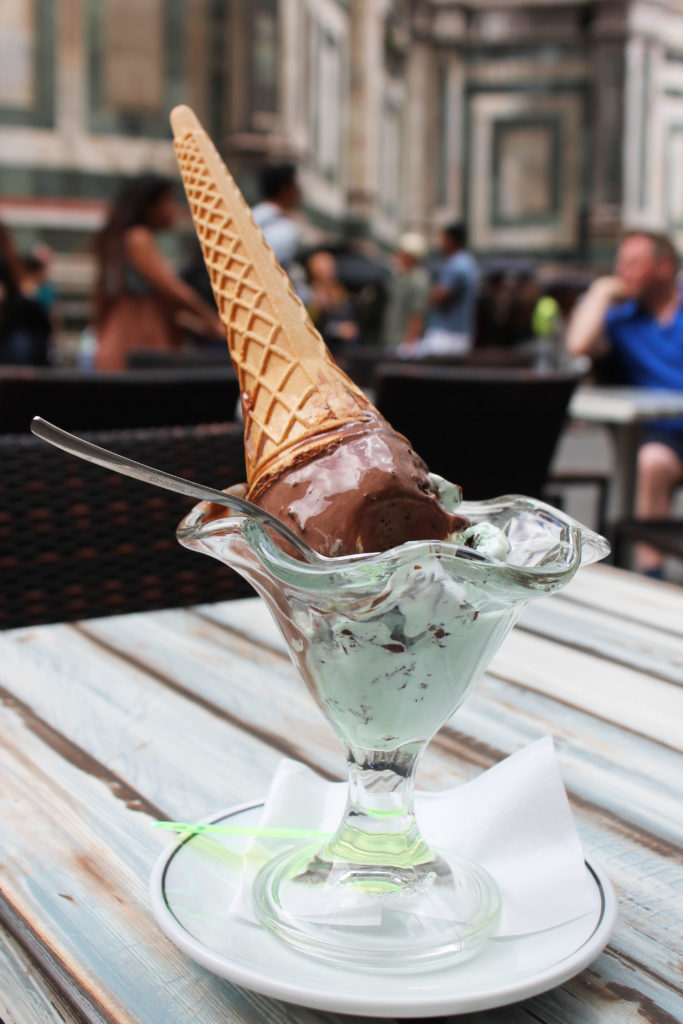 Gelato in front of the Duomo: molto bene!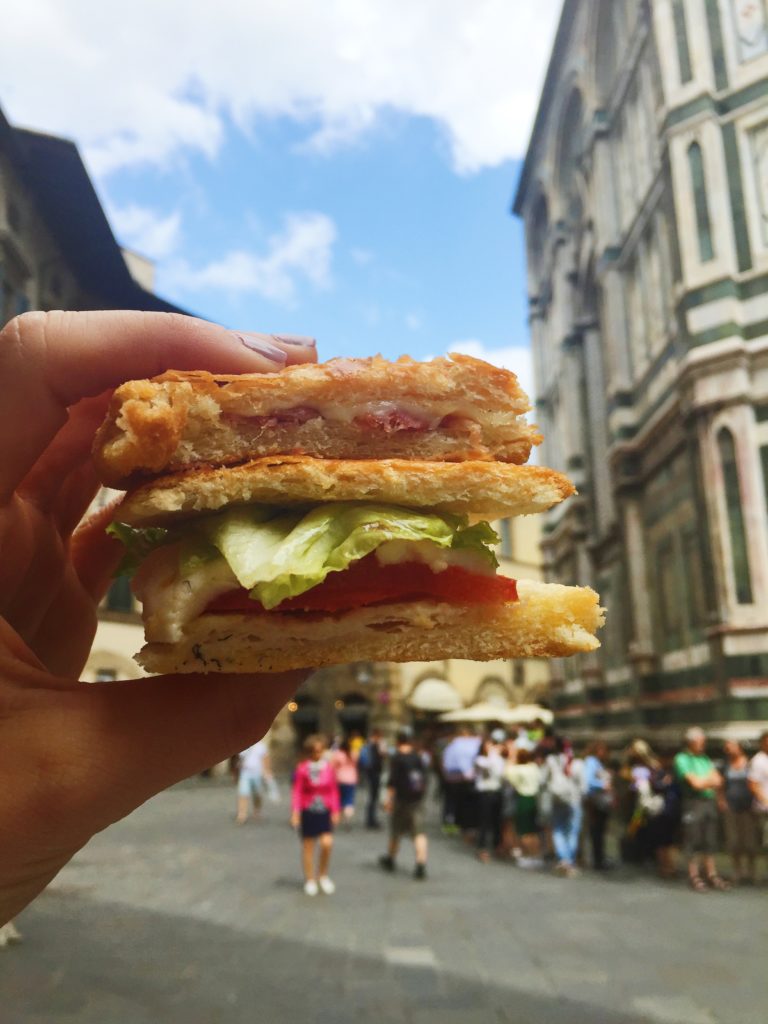 Some yummy sandwiches — I need a lot of snack when I am travelling!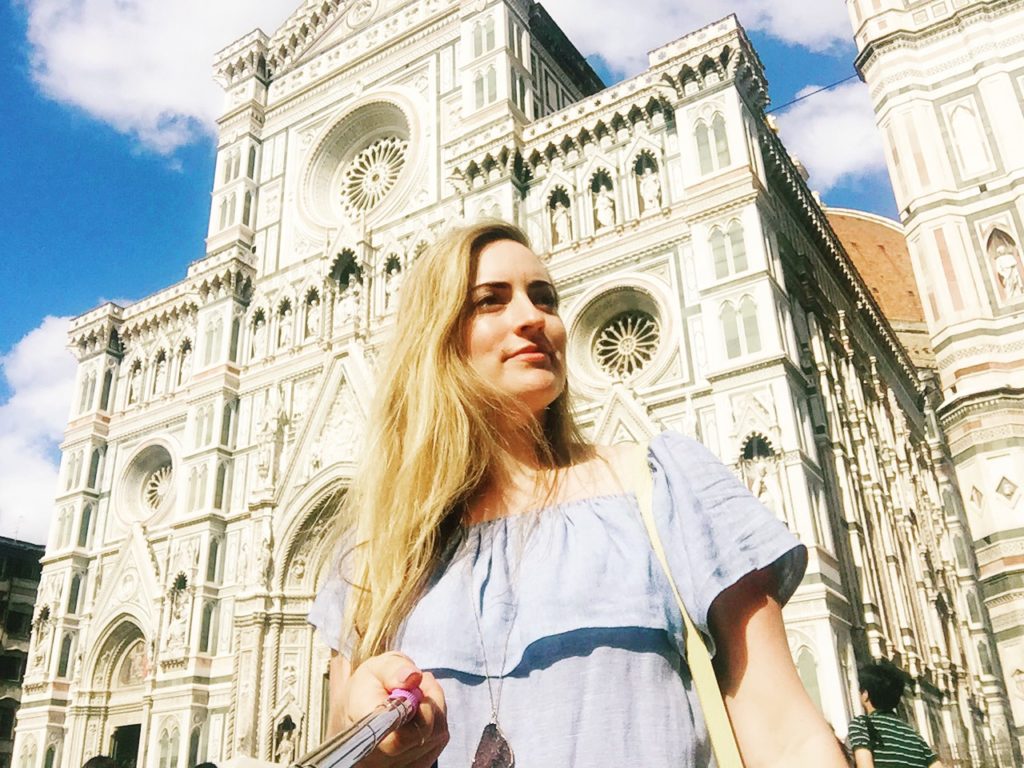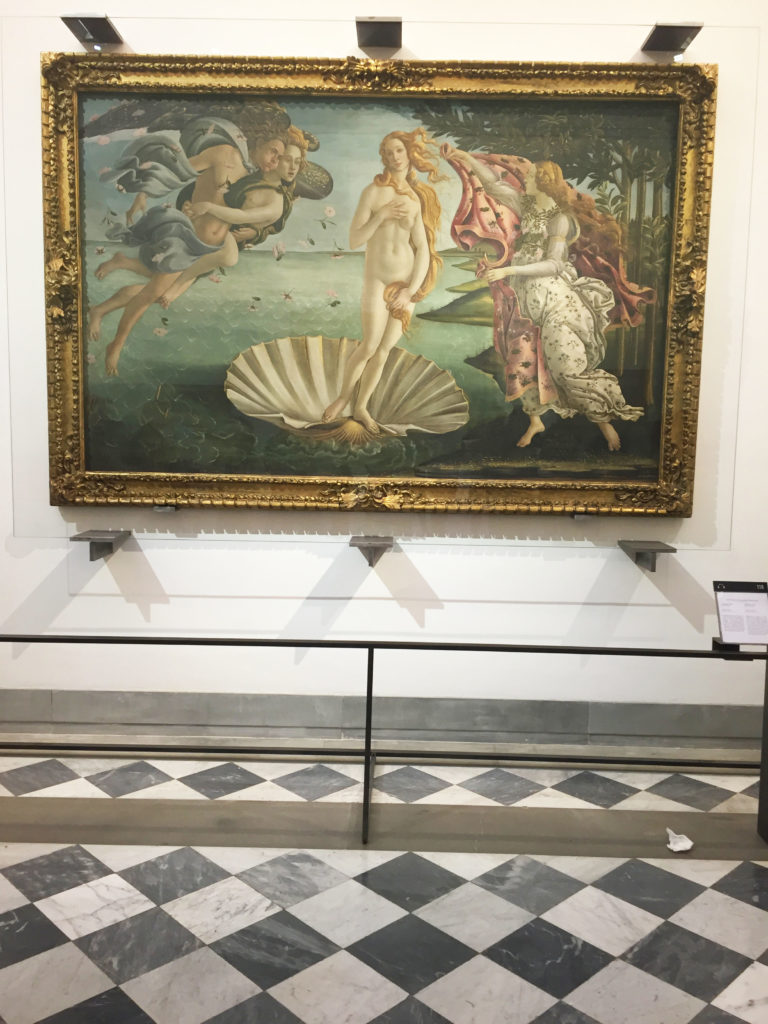 Visiting the Uffizi you can see some wonderful pieces of art including the above by Sandro Botticelli: "The Pursuit of Venus" and below: "The Annunciation" by the famous Leonardo Da Vinci.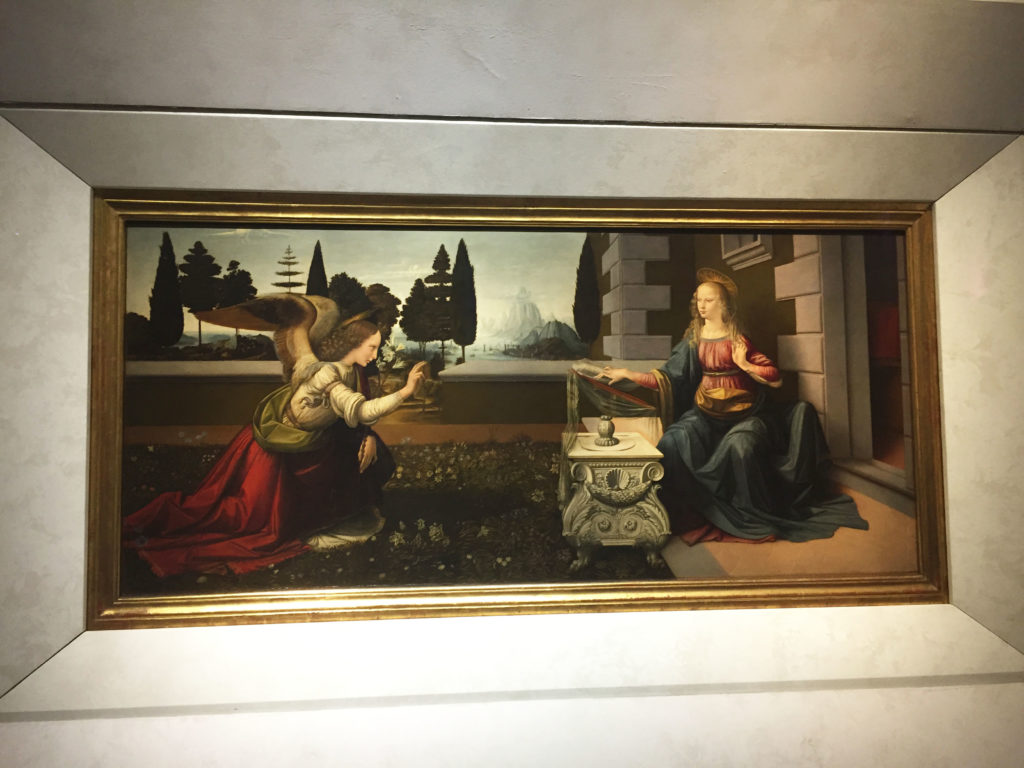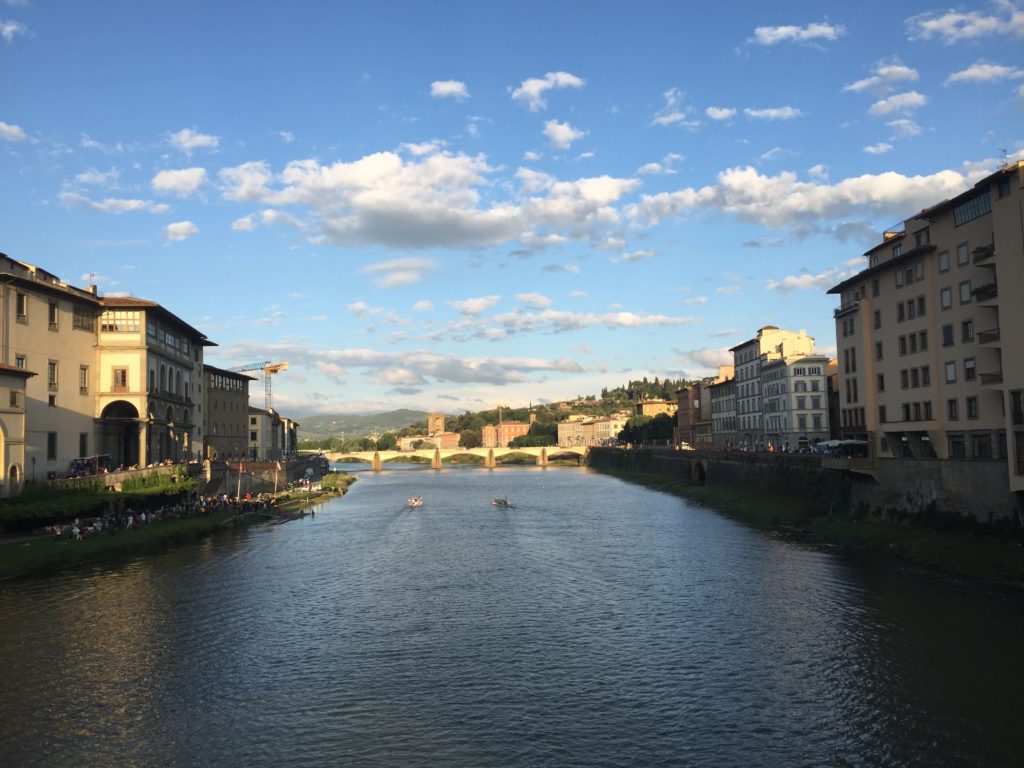 The view from the Ponte Vecchio is unreal.  It truly looks as if Leonardo da Vinci painted it himself!
Thanks for following my Italy travels!  Which city was your favorite: Rome, Venice, Bologna or Florence?  Let me know in the comments below!
Go on...leave a Comment!