Want to feel as if you've entered into a fairy tale?  Go to Venice!  Not Venice, California (although that can be fun if you're into salads and juice and yoga pants), but Venice, Italy!
This was my first visit to this magical town that is toured by foot or boat but not car.  The minute you leave the train station (which is the only place in Venice that feels non-magical) you feel enchanted.  Upon arrival you get yourself a water taxi or boat to get to your destination.  The water taxis are a bit on the pricey side but worth it for the private ride through the canals.
There is so much to take in from the minute you're on the taxi: the water, the architecture, the gondolas!  Once you arrive to your destination the charm and character of the small and narrow streets envelops you.  Every corner presents you with a new vibrant color, piazza or shop.  It was truly an incredible place to visit and I don't think there is any place quite like it in the world.  Below are my snapshots from my visit there…take a look!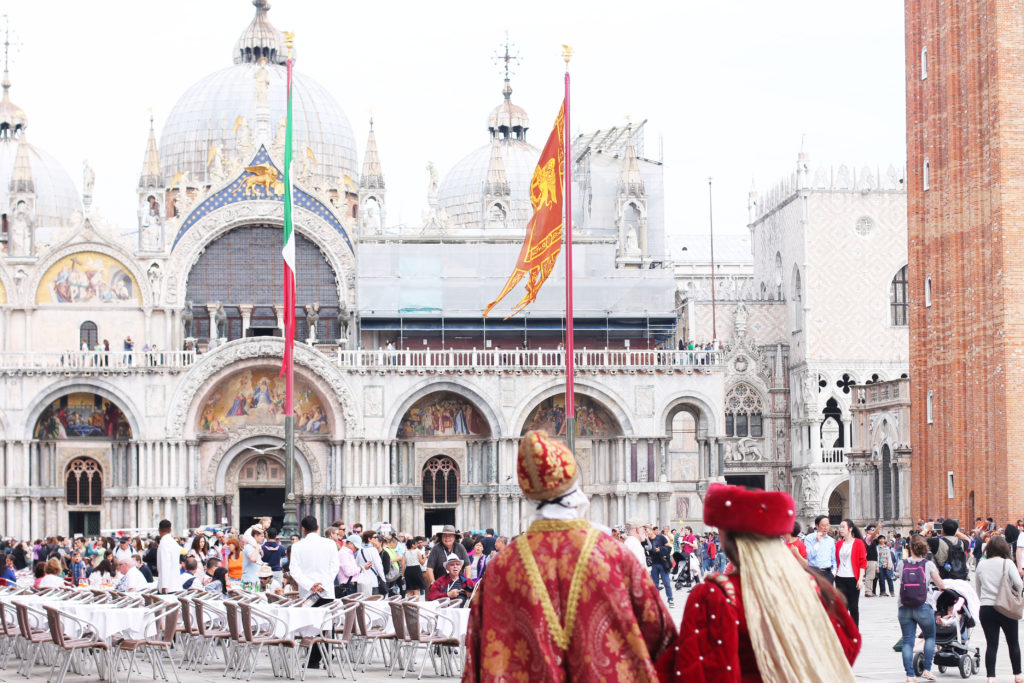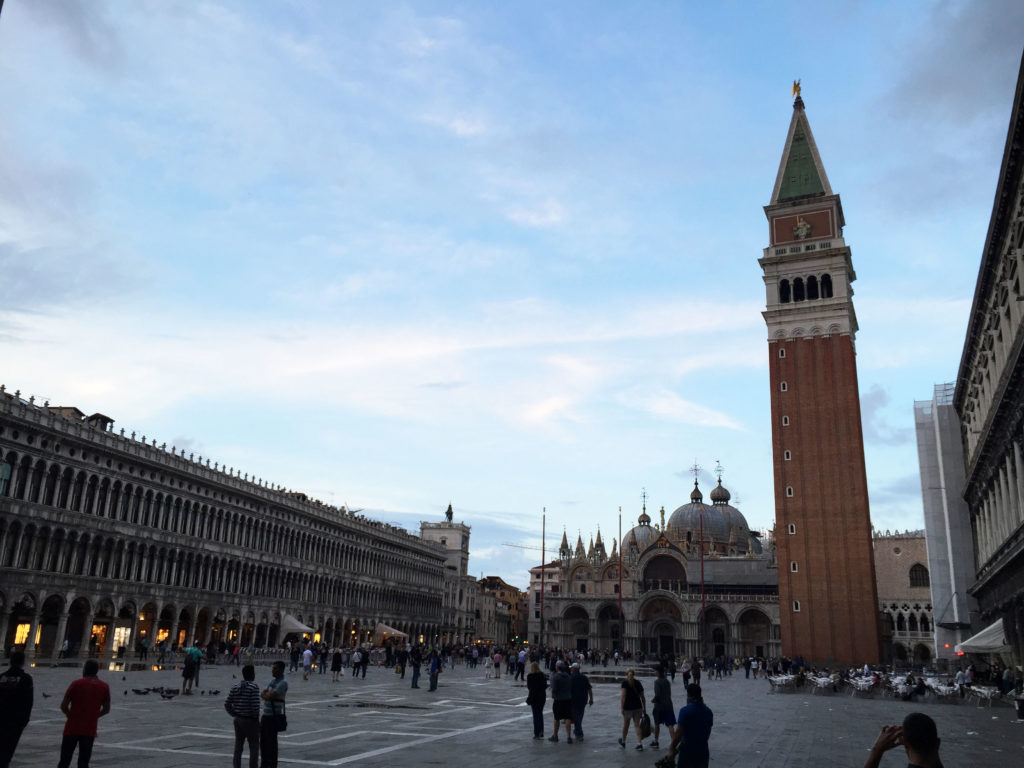 Piazza San Marco is the main plaza in Venice.  It's a huge plaza lined with jewelry shops (many of those all over Venice), cafes, musicians, and of course a church — this is Italy for God's sake (pardon the pun)!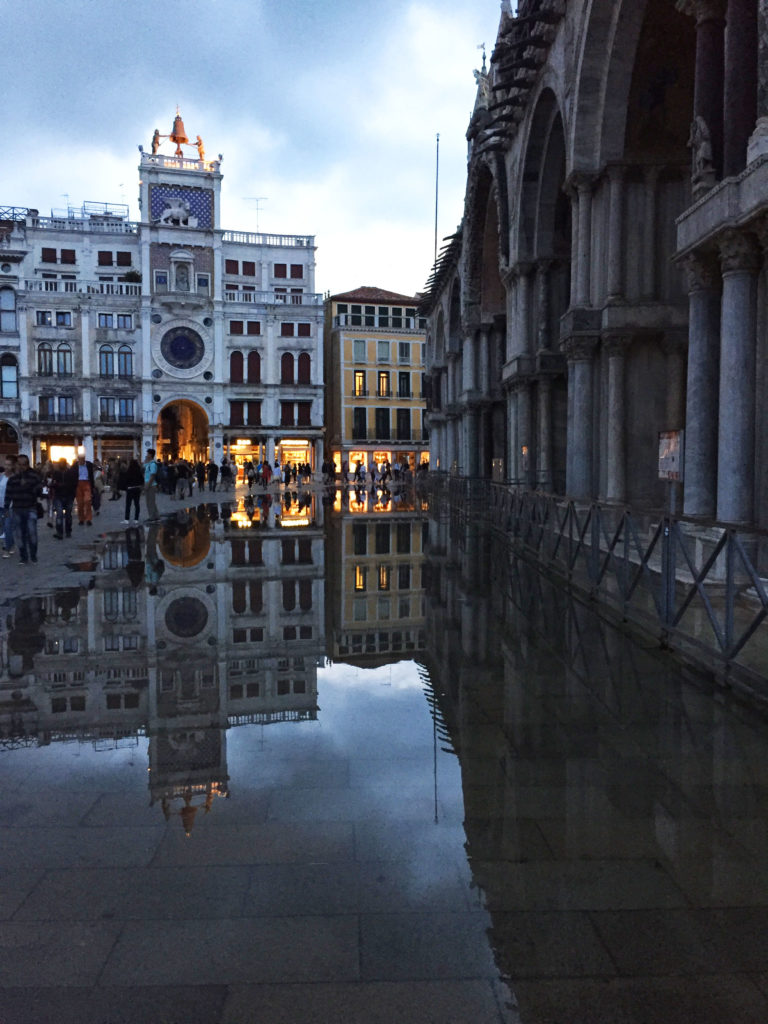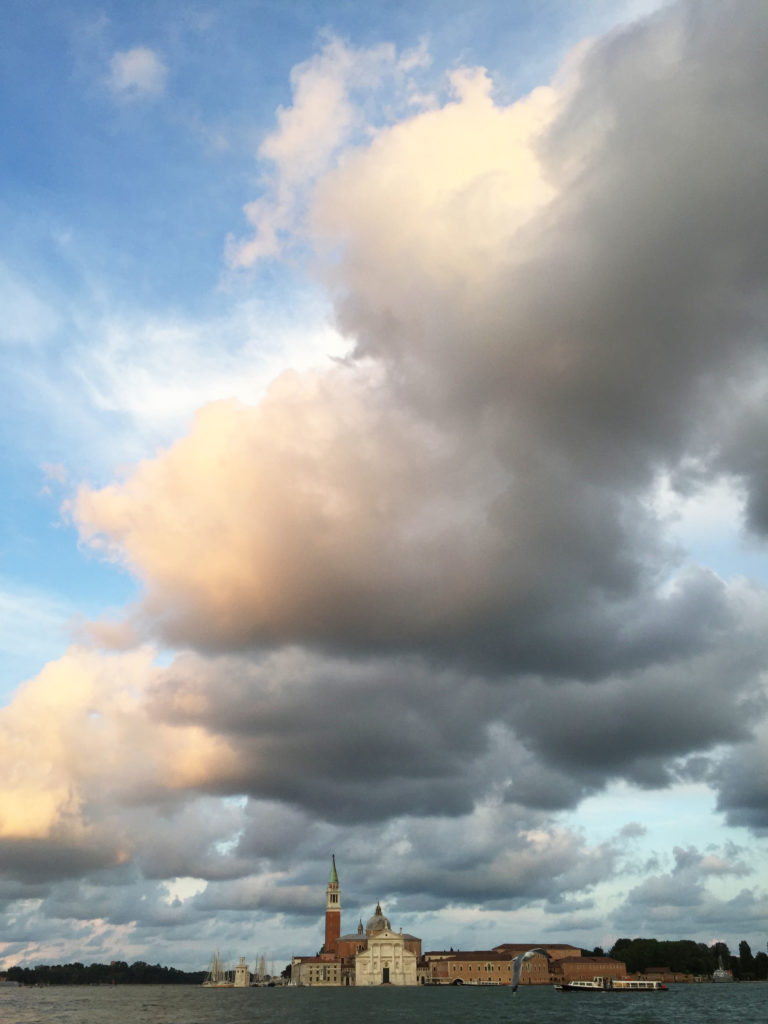 The skies in Venice provide a beautiful and dramatic backdrop.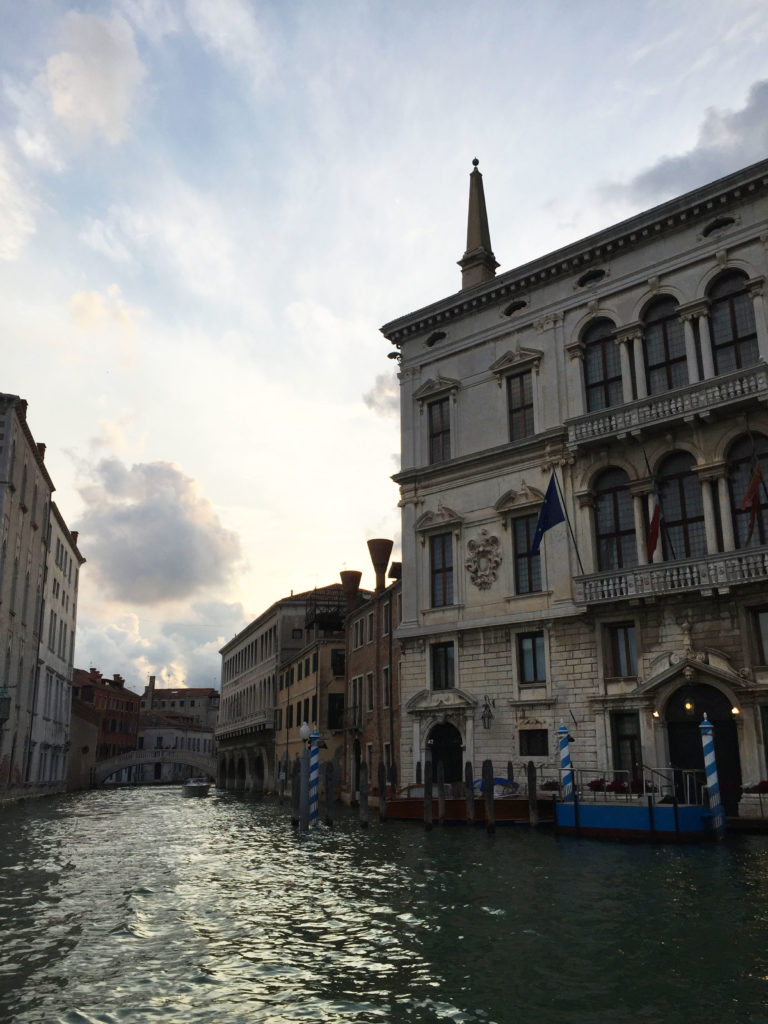 Just your average corner in Venice.

The colors in this city made it Instagram ready all the time!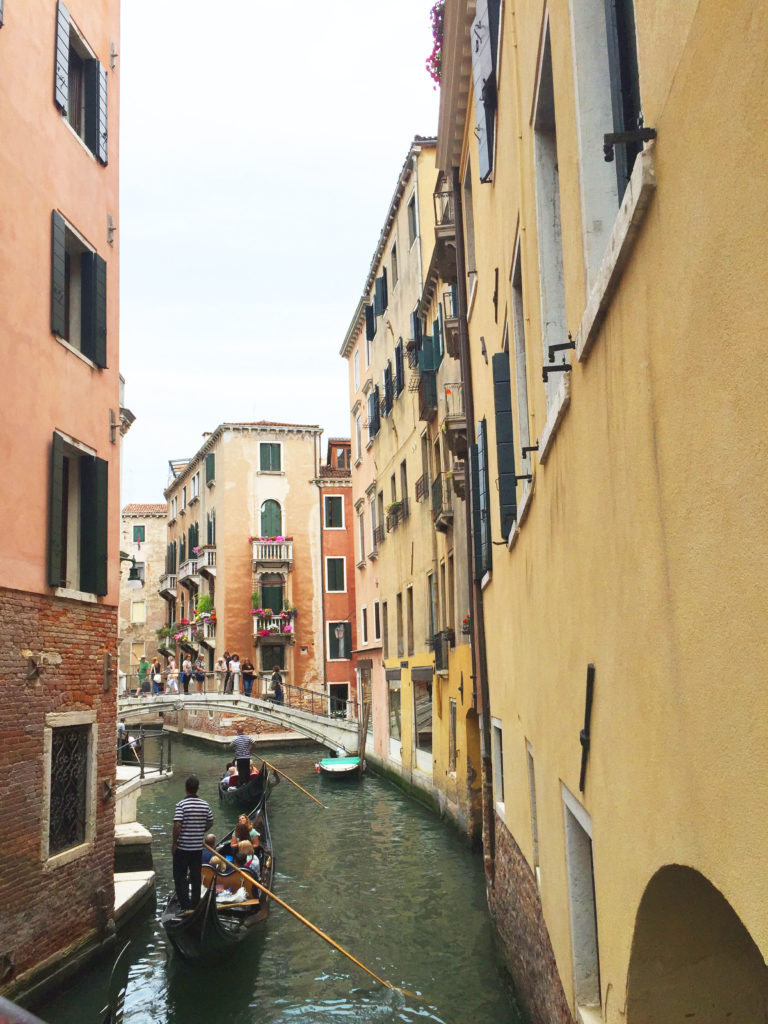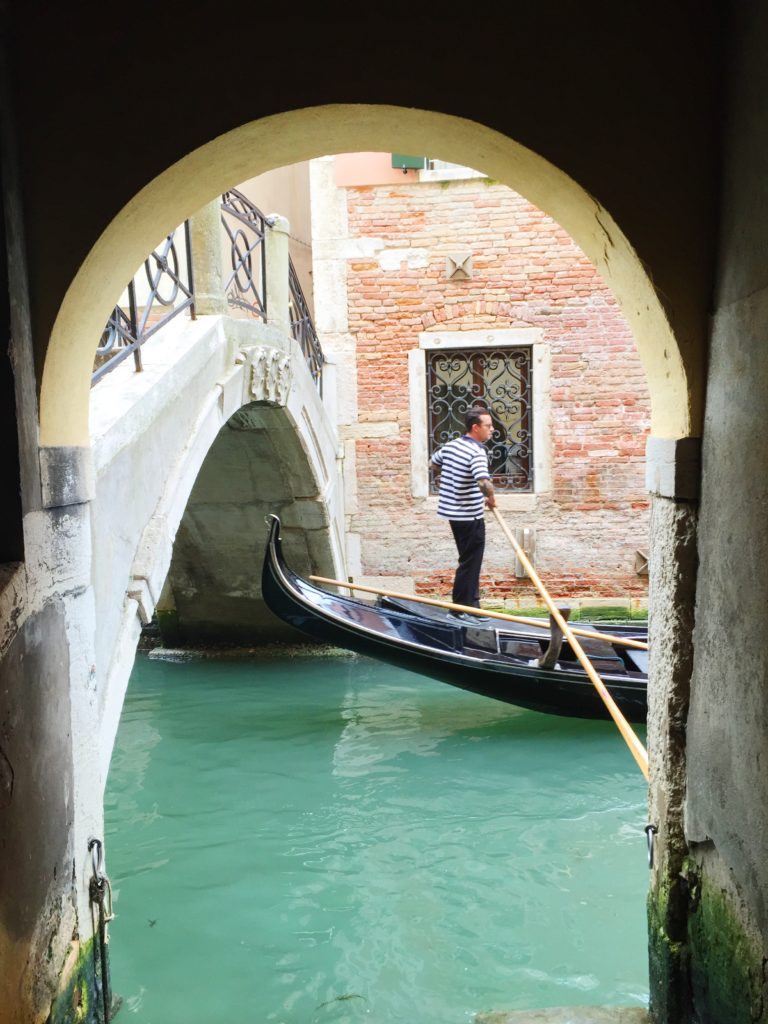 A personal favorite photo of mine I took.  Every little alley always leads to a beautiful view and always a gondolier.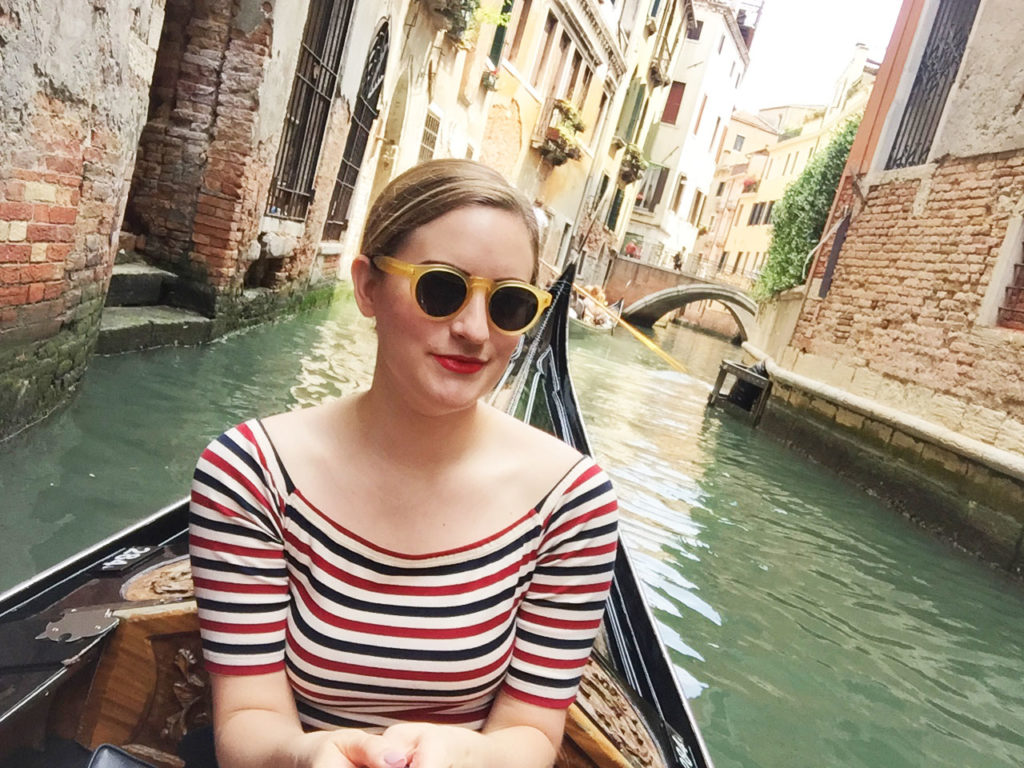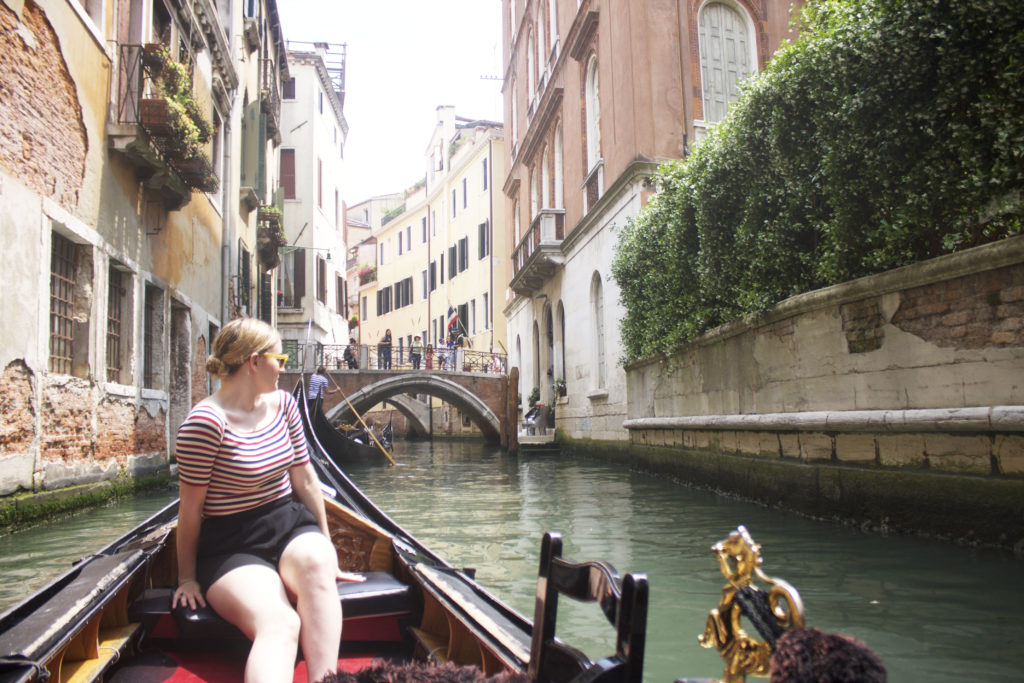 Yes: the gondola ride!  It's a tourist attraction but very worth it!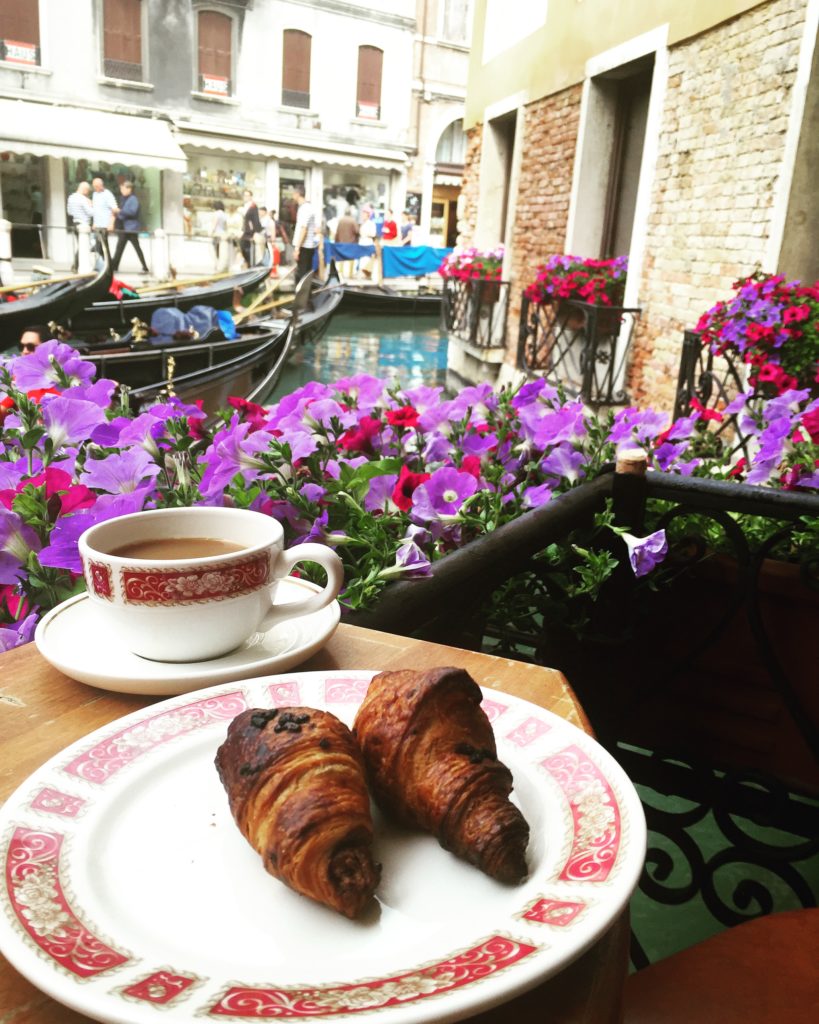 My morning view from my hotel.  No better way to eat chocolate filled croissants and coffee.  Was absolutely perfect actually.  Full-disclosure: I ate more than just those two croissants.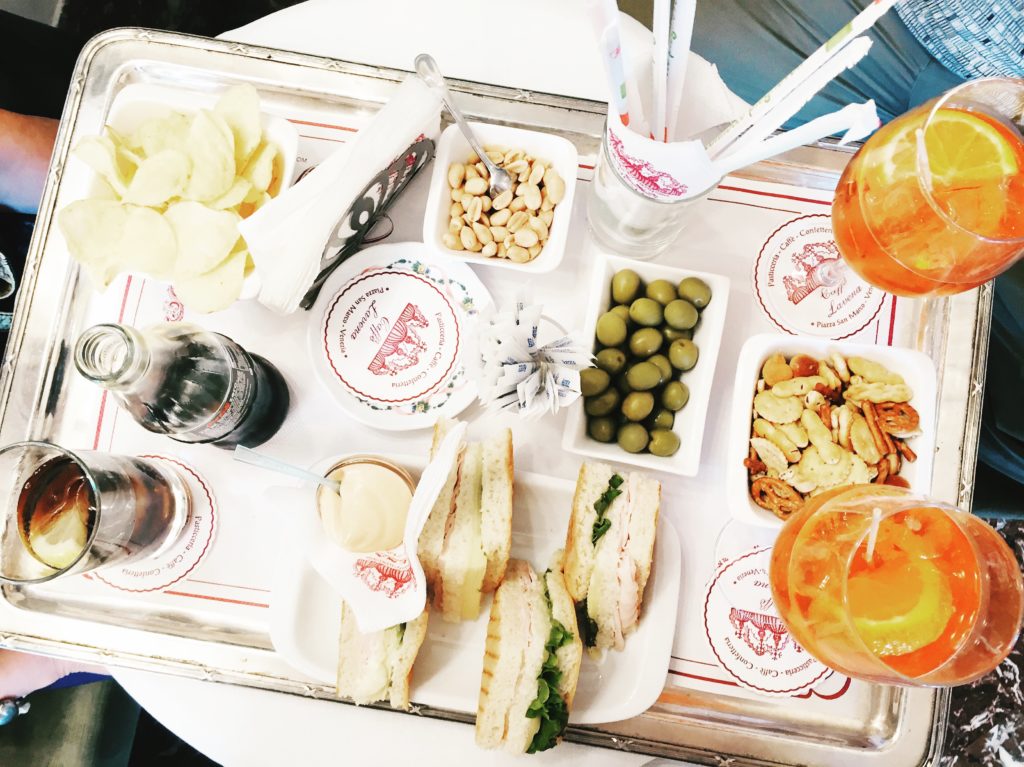 This meal was a real treat!  At one of Piazza San Marco's famous cafes: Cafe Lavena, where many people gather for an apéritif after work, they have live music playing outside and the snacks come with the drink order!  Reminds me of Andalucia in Spain: where the tapas accompany the drinks.  This was a special afternoon: enjoying this food, the music, and the Italian culture.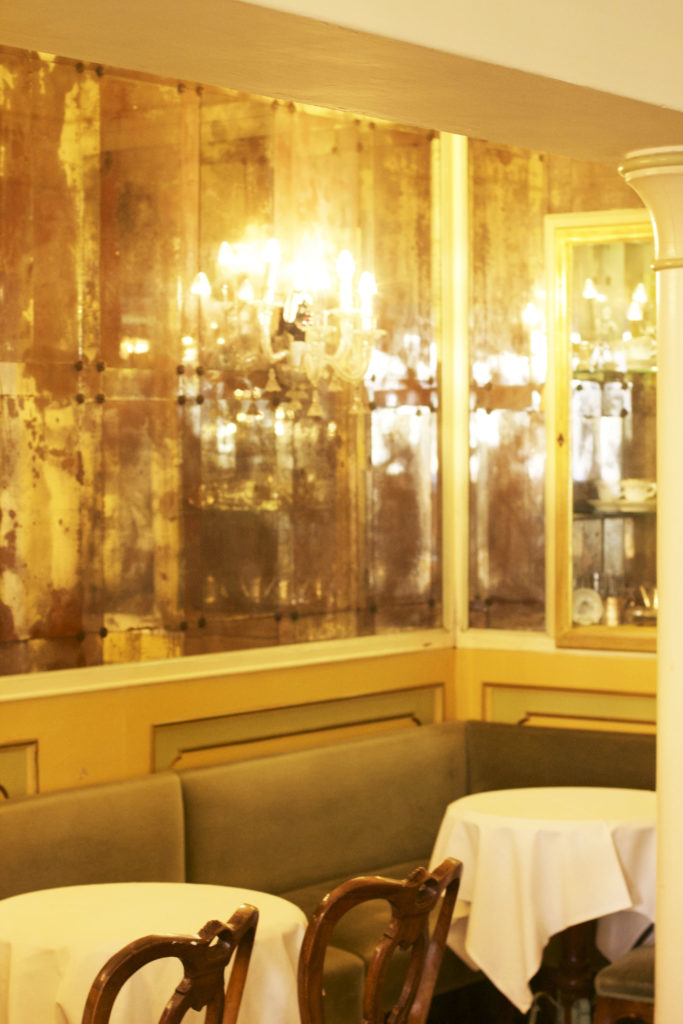 On the steps of the Venice Opera!
---
Now for my style in Venice!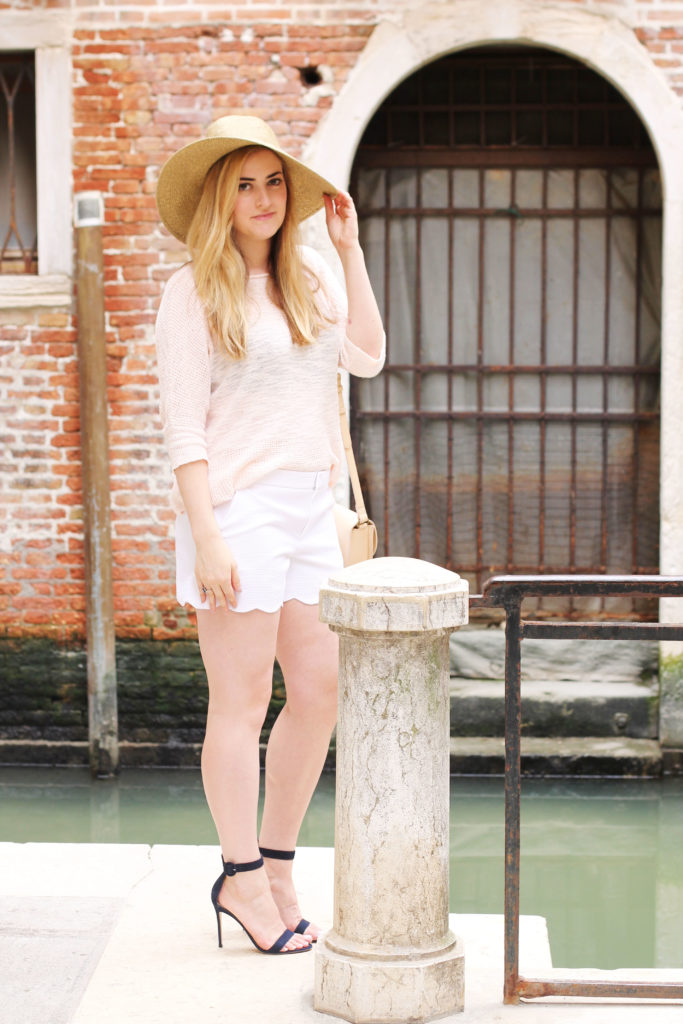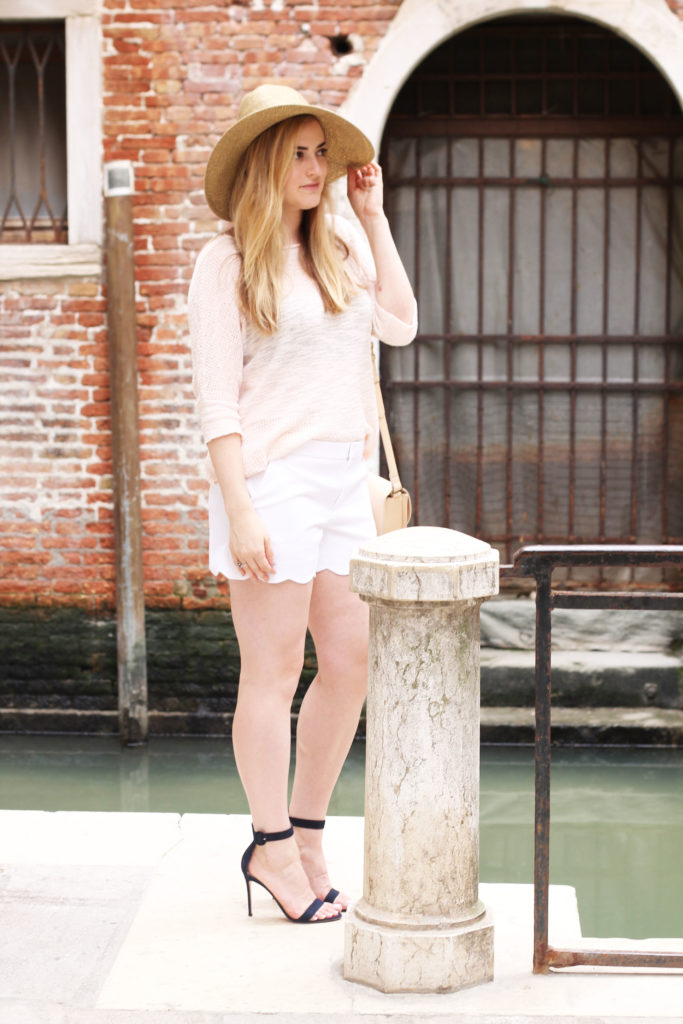 Found a quiet corner to shoot some looks.  Above I'm wearing a blush sweater from Lou & Grey (it's on sale!) and scalloped white shorts from Club Monaco.  These shorts were involved in a terrible wine spill and I am happy to report they made a full recovery (so Dad's off the hook for spilling said wine ; ) ).  My hat is a great summer hat: gives you a lot of coverage and it's very cute!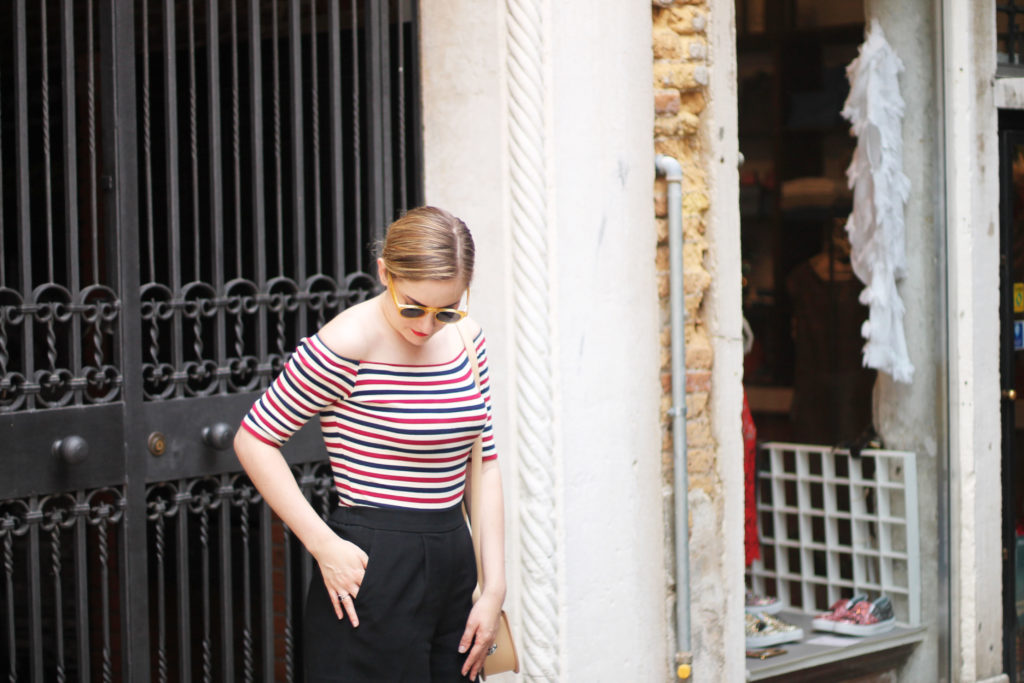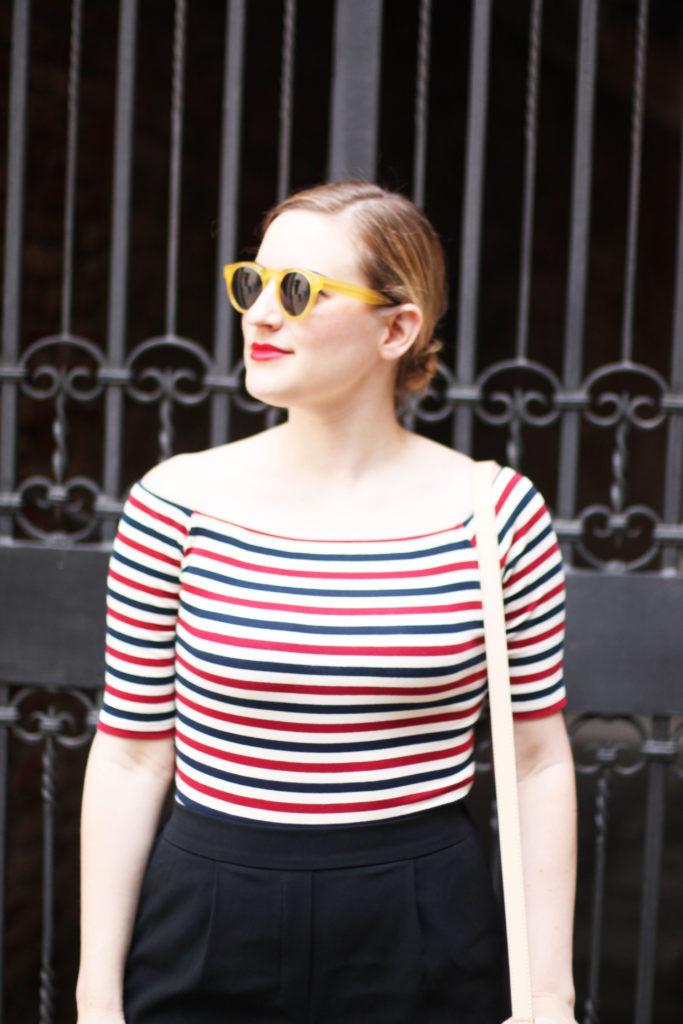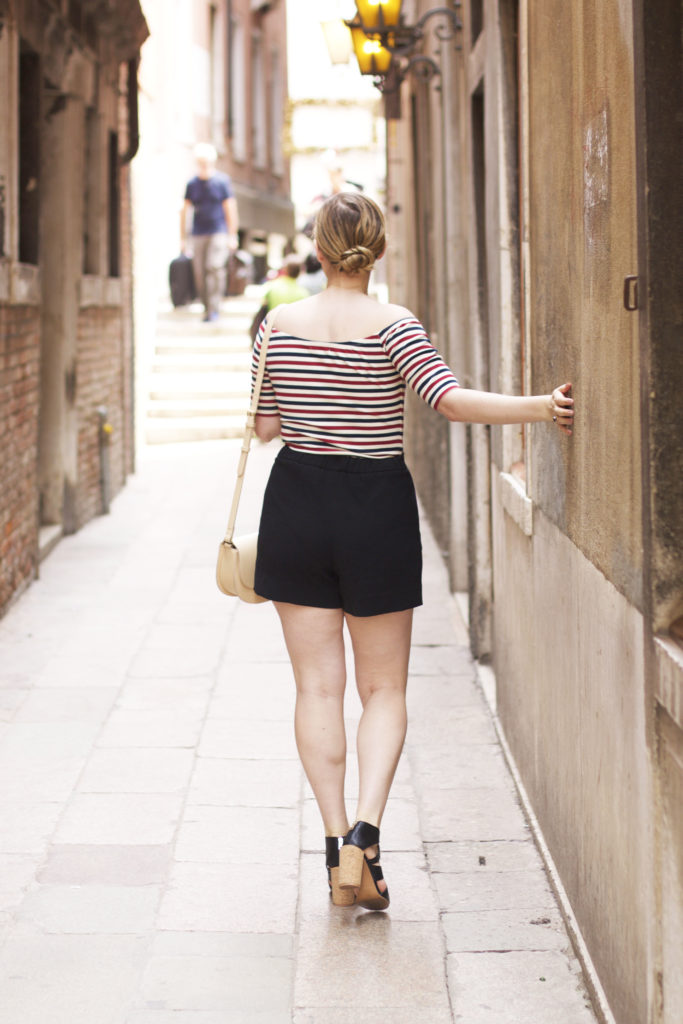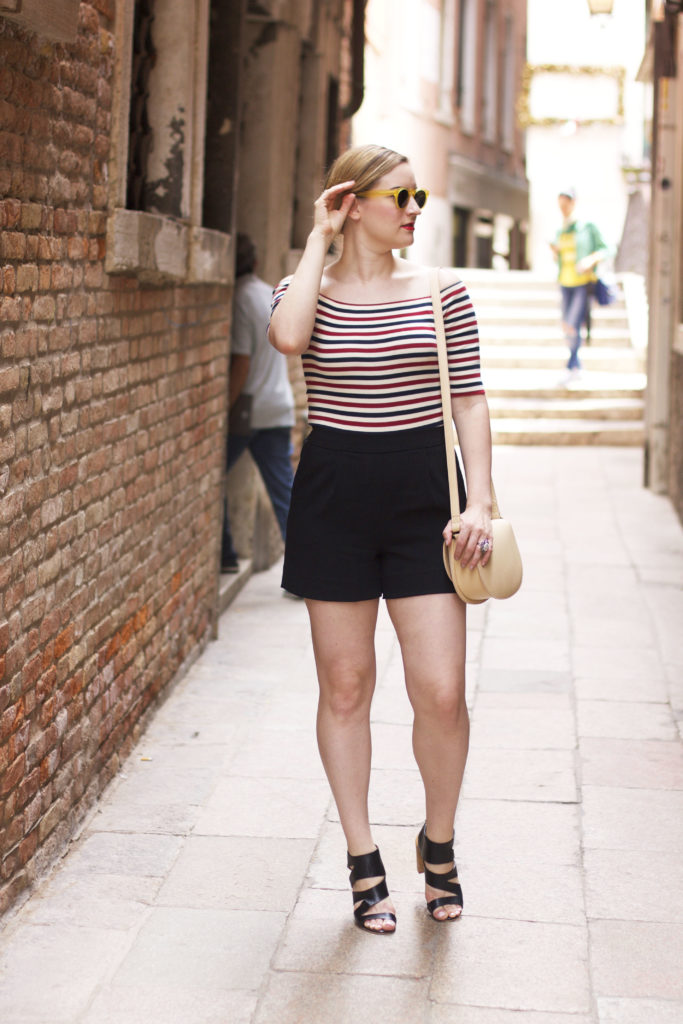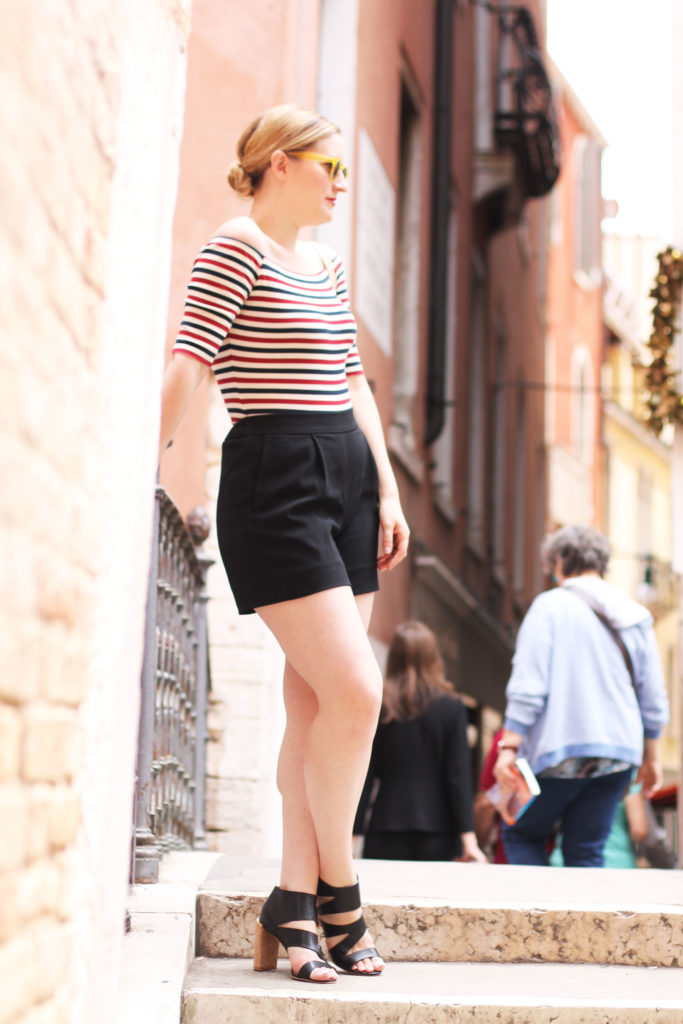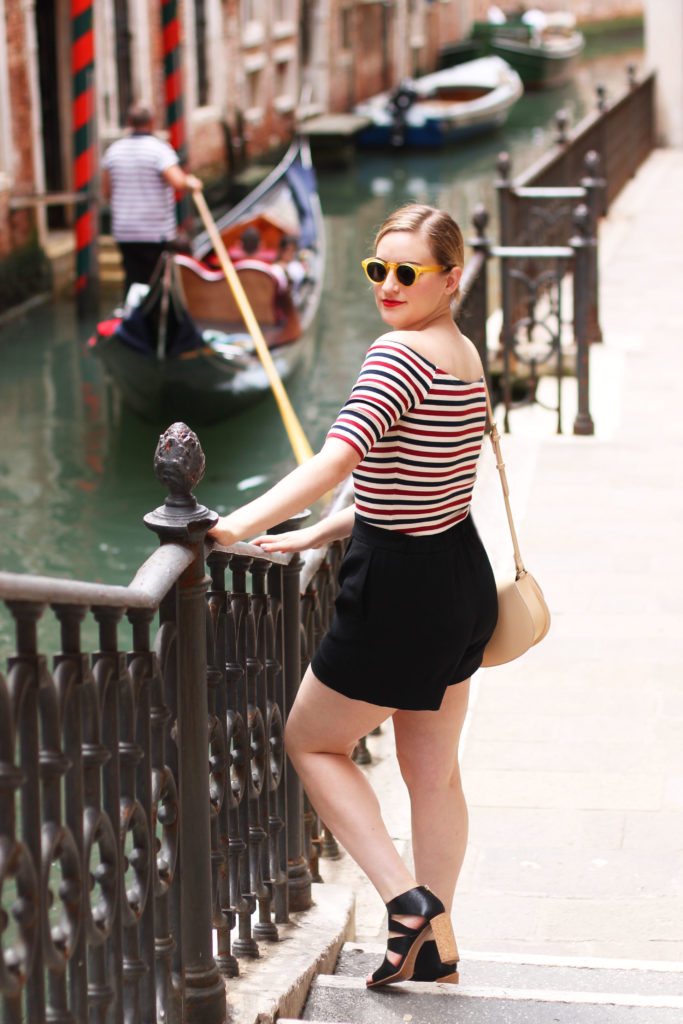 If you follow me on Instagram and Snapchat, you probably recognize my top here because I basically wore the s**t out of it!  You know when you purchase something and it's soooo right: you feel compelled to wear it all the time?  Ya, that's basically what happened with this piece.  It goes with skirts and shorts and the off the shoulder look is a huge summer trend so I couldn't resist wearing it a few times.  Here is a black and white version of the above top.
I hope you enjoyed my Venice post, next stop Florence and Bologna!
Go on...leave a Comment!