Italy 2016 was an absolute pleasure. I drank, I ate, I toured…it was the perfect vacation. Starting in Rome to visit some of the most famous sights in the world, to a quick evening and night in Bologna, to a whirlwind couple of nights in Florence, and then lastly a couple of nights in stunning Venice. There were selfie sticks, portable chargers, Aperol spritz, lots of pasta and plenty of broken Italian so here is my first installment of my Italy trip: Rome!
I had been to Rome ten years ago (almost down to the same days) and I was giddy to go back and see the city again with fresh eyes.  My junior year of college, I studied abroad in Valencia, Spain and a friend of mine (shout out to Riley!) was studying abroad in Rome – which made for the perfect reason to see the ancient city.
I remember so much about Rome in 2006: the cobblestones, the Colosseum, the Vatican, the Sistine Chapel, Campo di Fiori. It was almost a surreal experience going back, when the times of documenting trips, as they are now, are much more social and immediate.  It got me thinking back to 2005-2006 when Facebook was still in its early days and the newest feature was to make a Facebook photo album.  So I did take a lot of photos back then and eventually posted them online (aka went to an Internet cafe – what the what?!) but now I live and breathe by my next WIFI destination and the Instagram lens (I'm a huge advocate of social media so I don't look at this as a pejorative but rather a true shift in the travel paradigm.)  I was actually really excited to take new photos of the old places I'd visited in the past and now that I have my blog, I was even more excited to think about how I'd create my posts. It seems that the street merchants in Italy have caught on to the trends of the times as well because they are hawking selfie sticks and portable battery chargers in multitudes and let me tell you: they do come in handy!
Before I get into the break down of Rome 2016, let's take a look down memory lane with these then and now photos: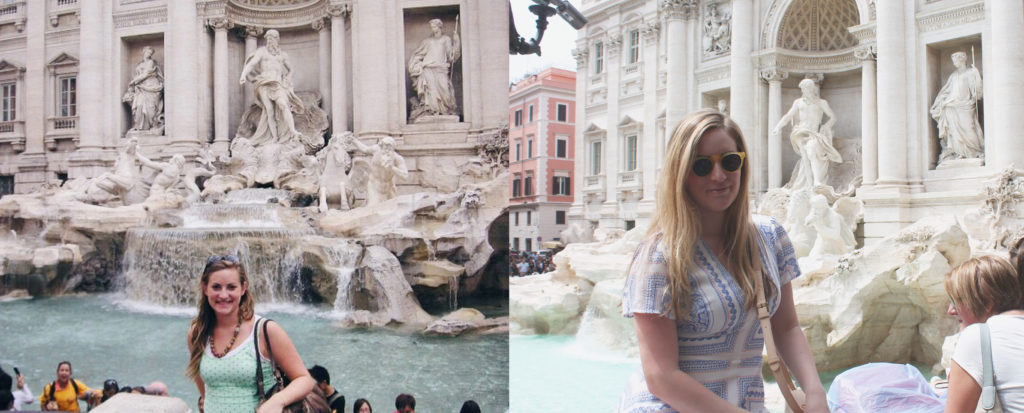 On the left, in front of the Trevi in 2006 and then in 2016 on the right.  In 2006: I wore a beaded necklace with a H & M green tank top (I loved that tank top!).  Clearly a fashionista in the making, eh hem!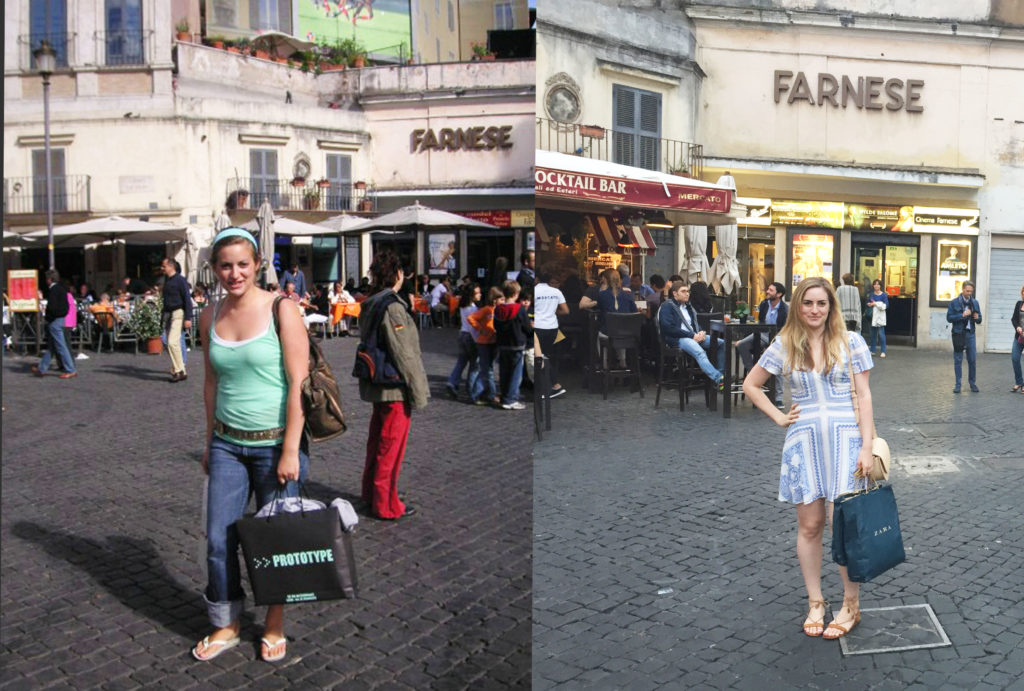 On the left in 2006 in Campo di Fiori in front of the same movie theatre and it looks like I still have a proclivity for shopping!  So the 2006 outfit is a bit of a mystery to my 2016 self.  The low sitting belt over the tank and the cuffed up jeans is just true 2006 sartorial genius: I was really leading the times!  Re the cuffed jeans: I can't remember if this was a fashion choice or I was just hot.  Also,  I really felt that headband could do no wrong.
---
Rome Sights:
The Vatican: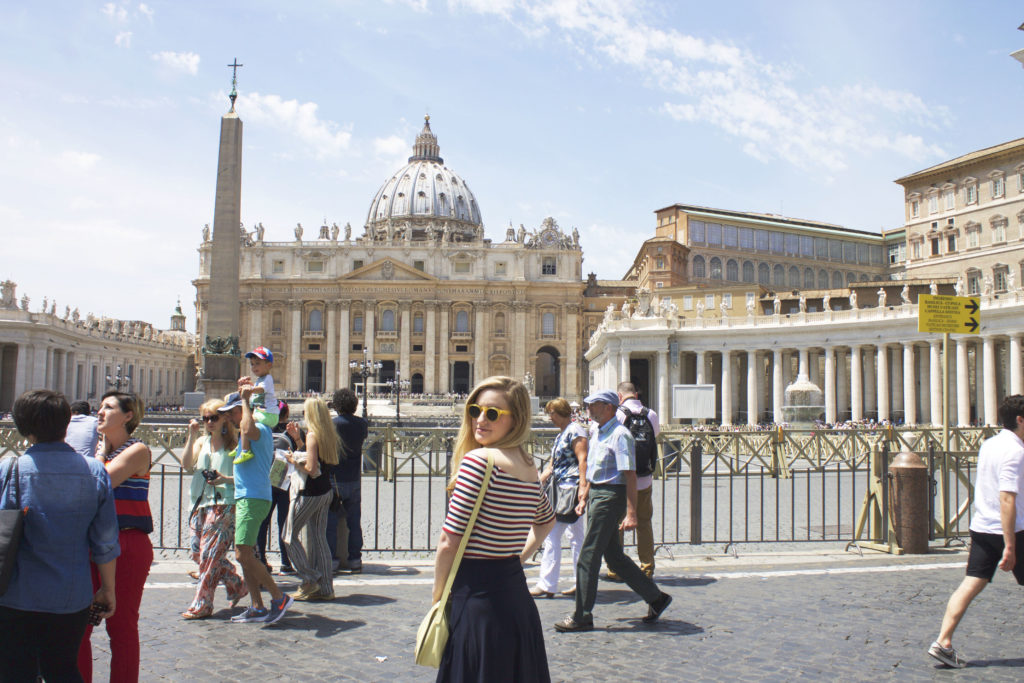 A trip to Rome isn't complete without a visit to the Vatican. However, our visit happened to be about 5 hours long – I think even Jesus would have seen this as an injustice! We did have an excellent tour guide, however, who was very thorough and truly loved teaching and talking about the history. And don't worry, you can find different tours that range in time, so don't let that deter you from going.
The Vatican itself is stunning and the Sistine Chapel is spectacular. The Last Judgment, painted on the adjacent wall to the famous ceiling of the chapel, is actually the true gem of Michelangelo's work of art. The color of the blue paint is so rich and all the people depicted are incredibly intricate and unique – it really struck me.  The Sistine Chapel is crowded and you can't take any pictures but it's still an experience and worth the crowds.
At the end of the tour you arrive at the Vatican itself where you are free to walk in and look around, pray, relax, take pictures, etc. The Vatican also holds the body of Pope John Paul the II embalmed and in a glass case: he was declared a Saint by Pope Francis.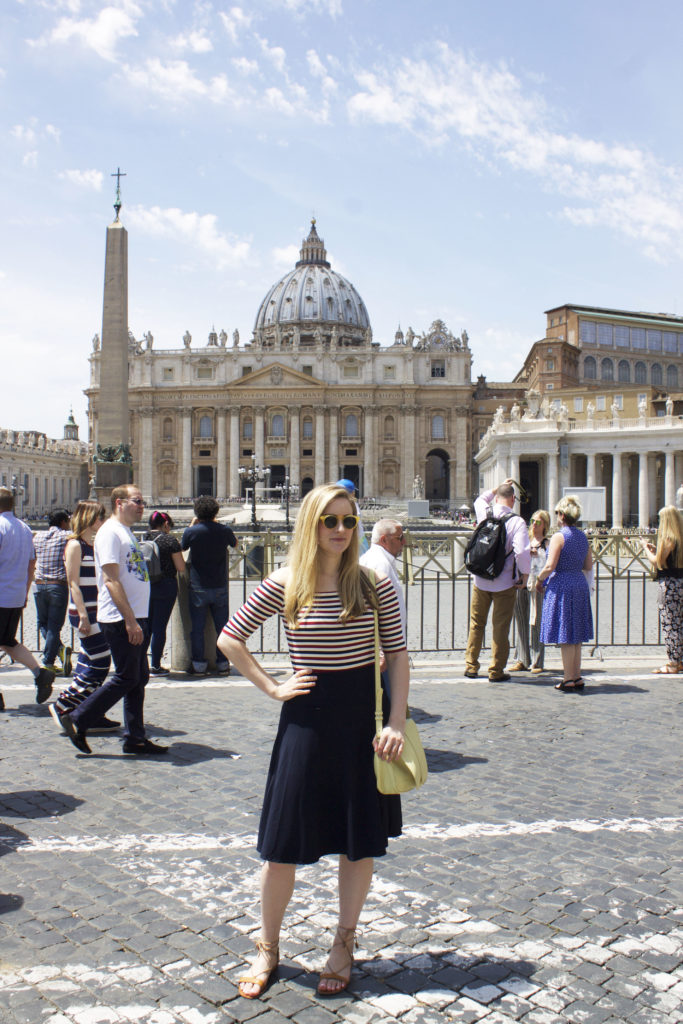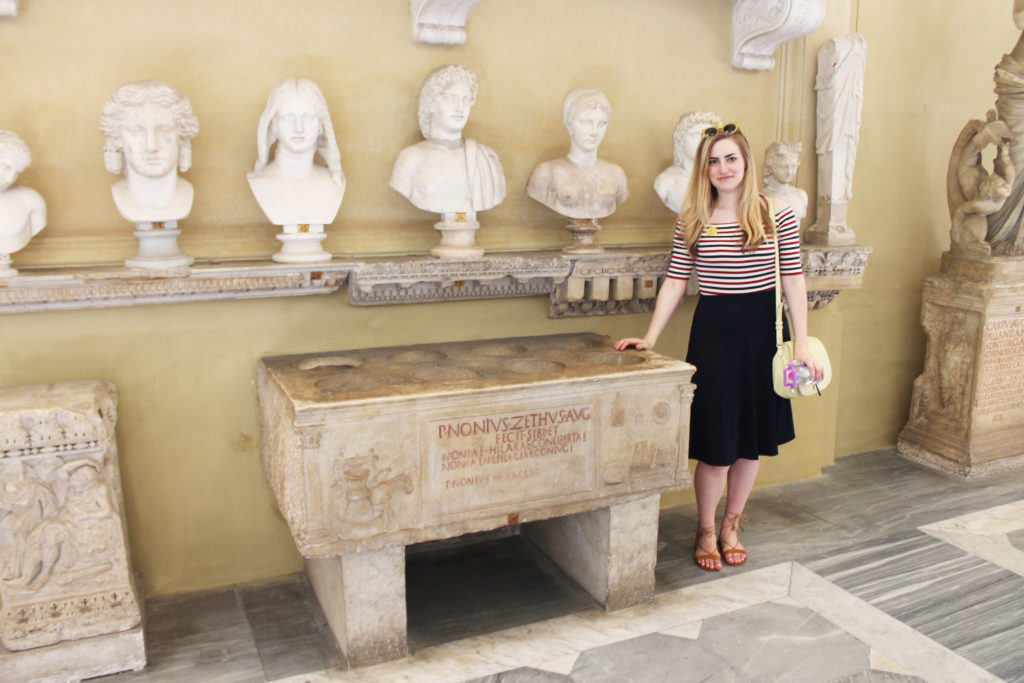 The Trevi Fountain: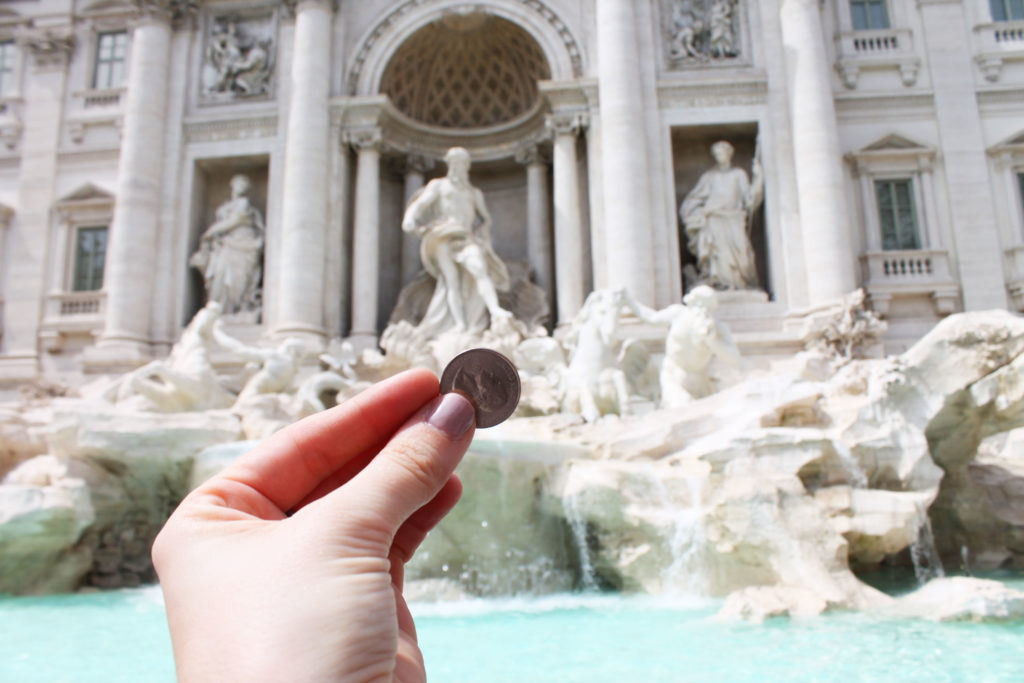 I love the Trevi, despite all the tourist and crowds; it's still just such a stunning sight. Its location is unassuming: you walk through a small walkway and all of a sudden you turn a corner and there is this enormous fountain and now that I think of it, this description can actually describe a lot of sights in Rome, each little alley or road leads to a large piazza with stunning fountains, shops, and restaurants. Piazza Navona and Campo di Fiori both are situated in that manner. Both piazzas are worth visits for their charm. Navona is an old racetrack, which is obvious from its layout and now serves as a lovely area to eat, gaze at fountains and people watch.  Campo di Fiori is actually where my friend studied back in 2006 so I remember it vividly: it's a mix of tourist, students and locals. (See pictures of both below.)
The Trevi is always a stunning sight and it's a tradition to throw a coin into the fountain ensuring that you'll return to Rome one day.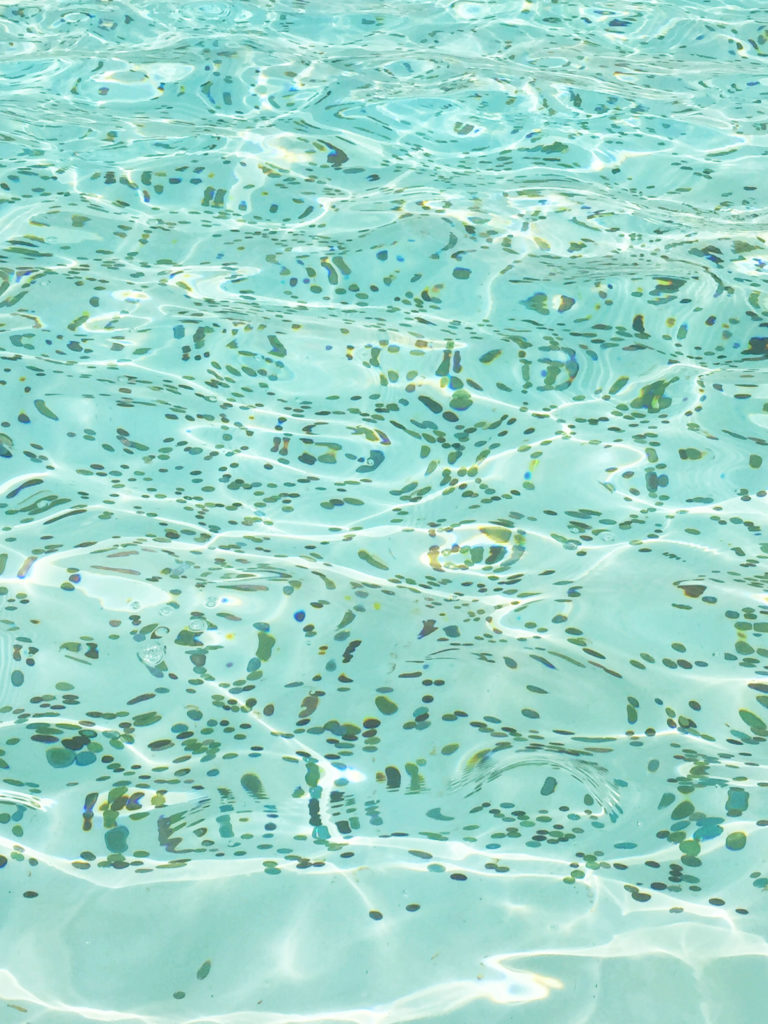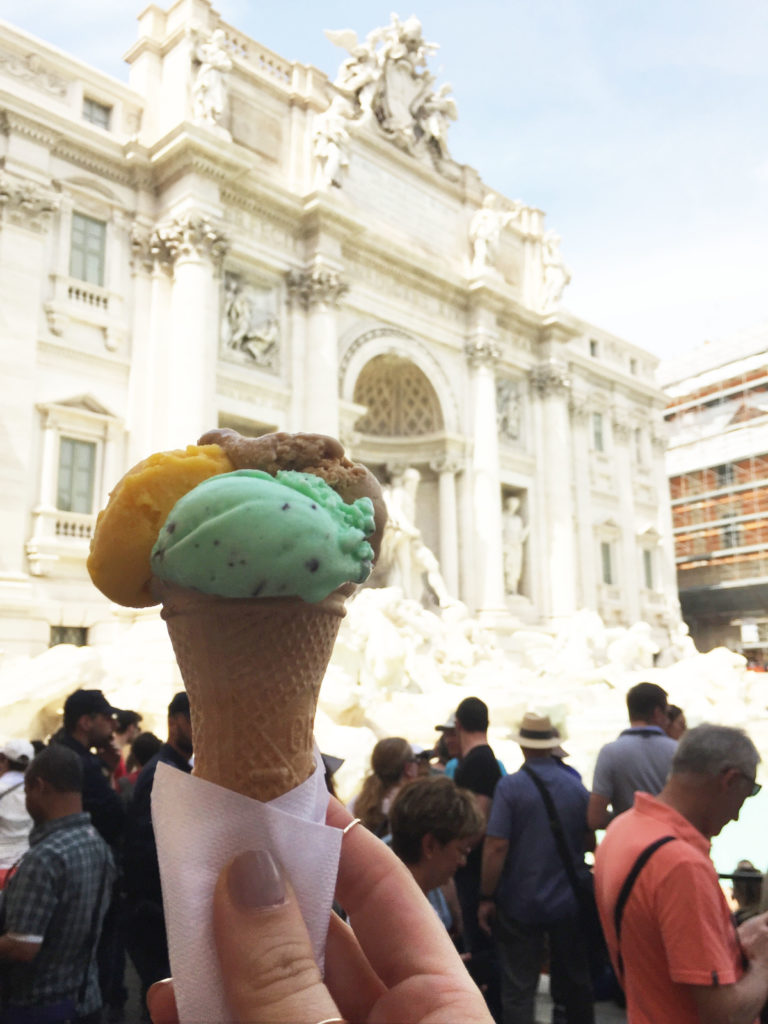 Colosseum: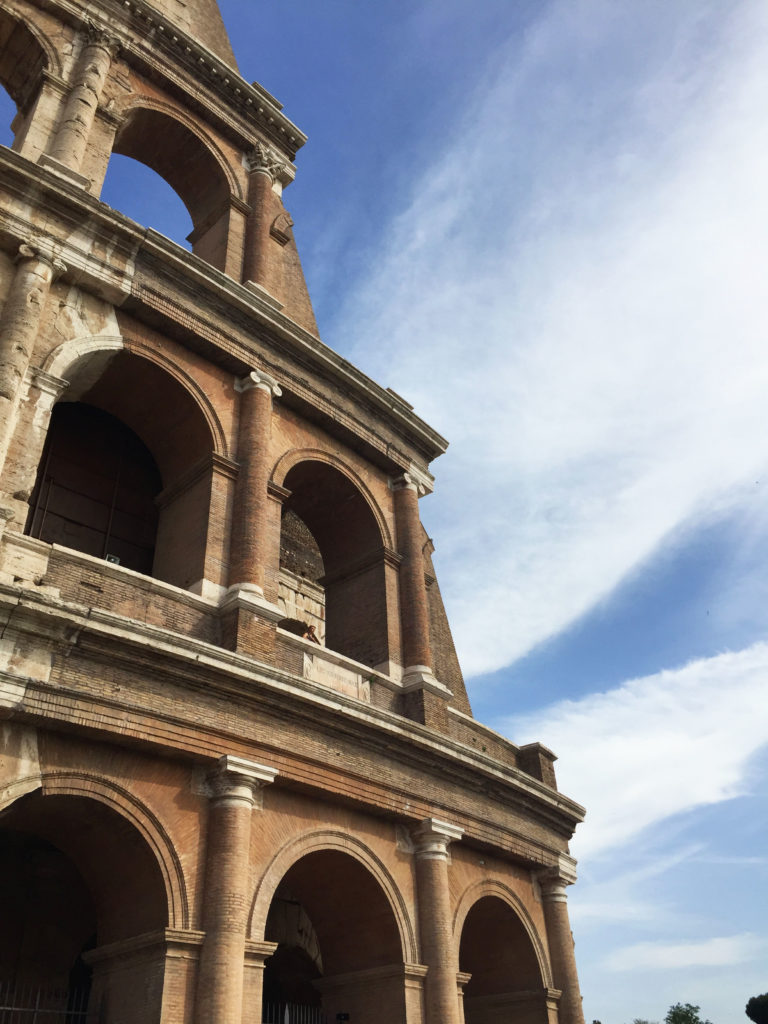 This ancient ruin that once held elaborate and heinous showdowns is quite a vision. If you watch Game of Thrones, you can probably understand the feeling of what watching a human fight a large animal or two men fighting each other for the King or Queen's entertainment might have been like. You can take a long walk inside and around the whole Colosseum and even look down into the depths where they kept the "entertainment" in cells and chains.
While you're visiting the Colosseum, make sure to make time for The Forum, which is adjacent to it.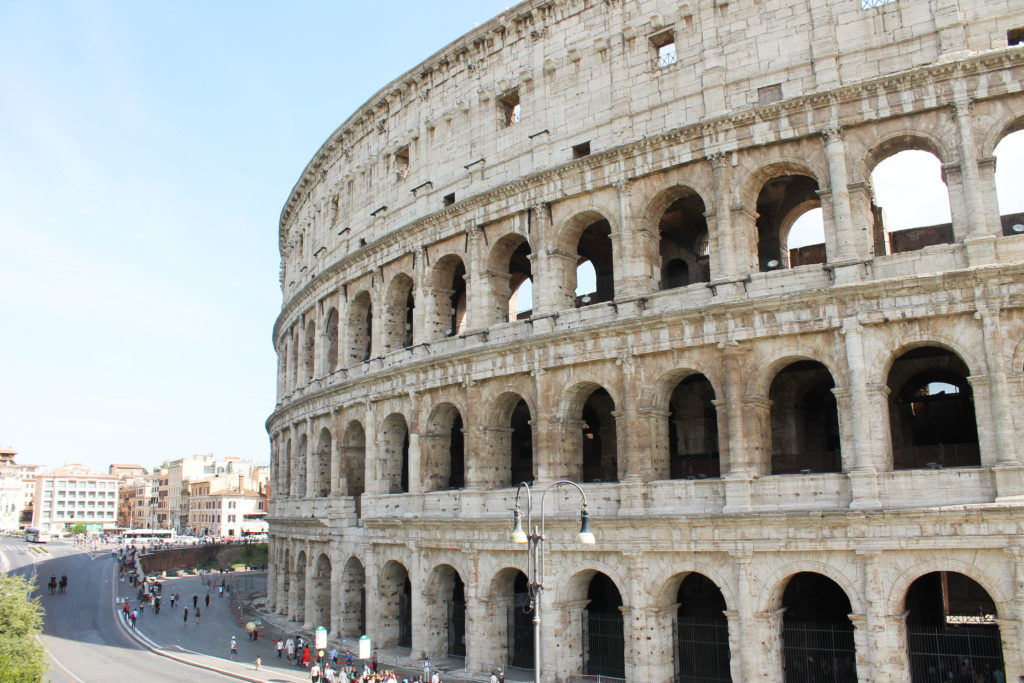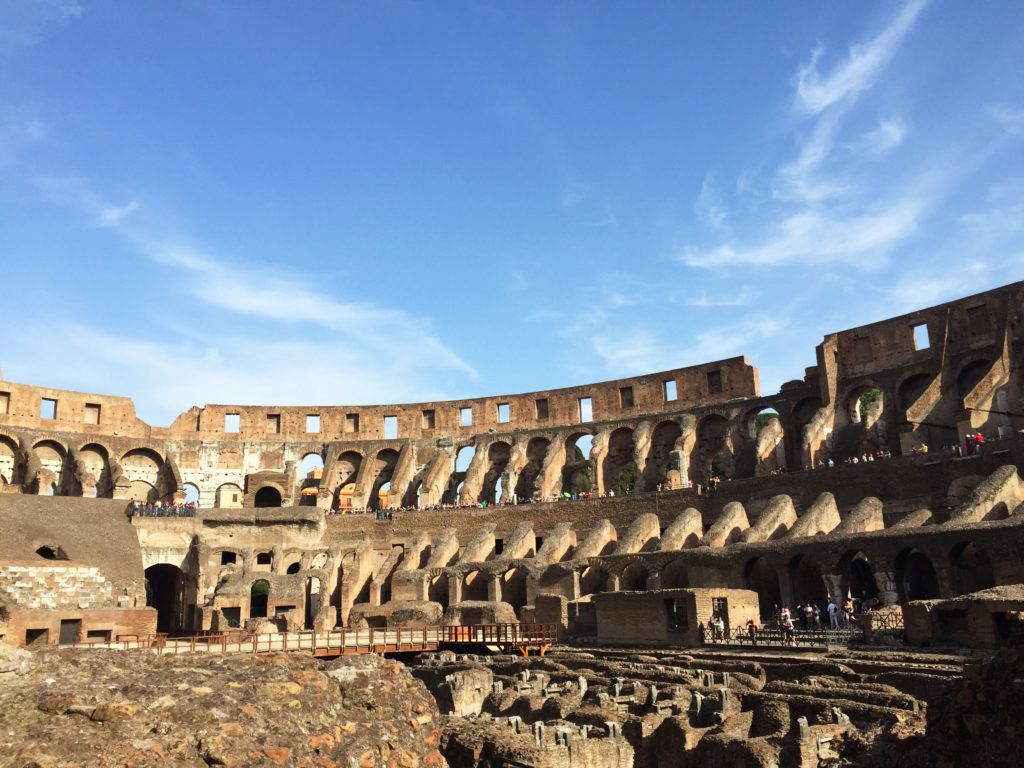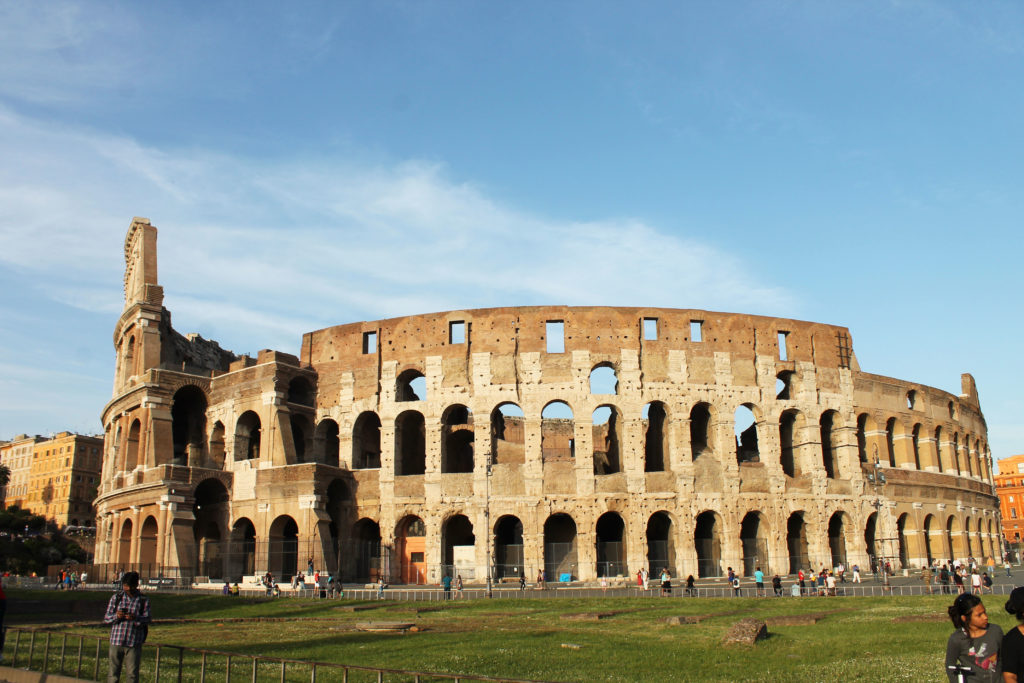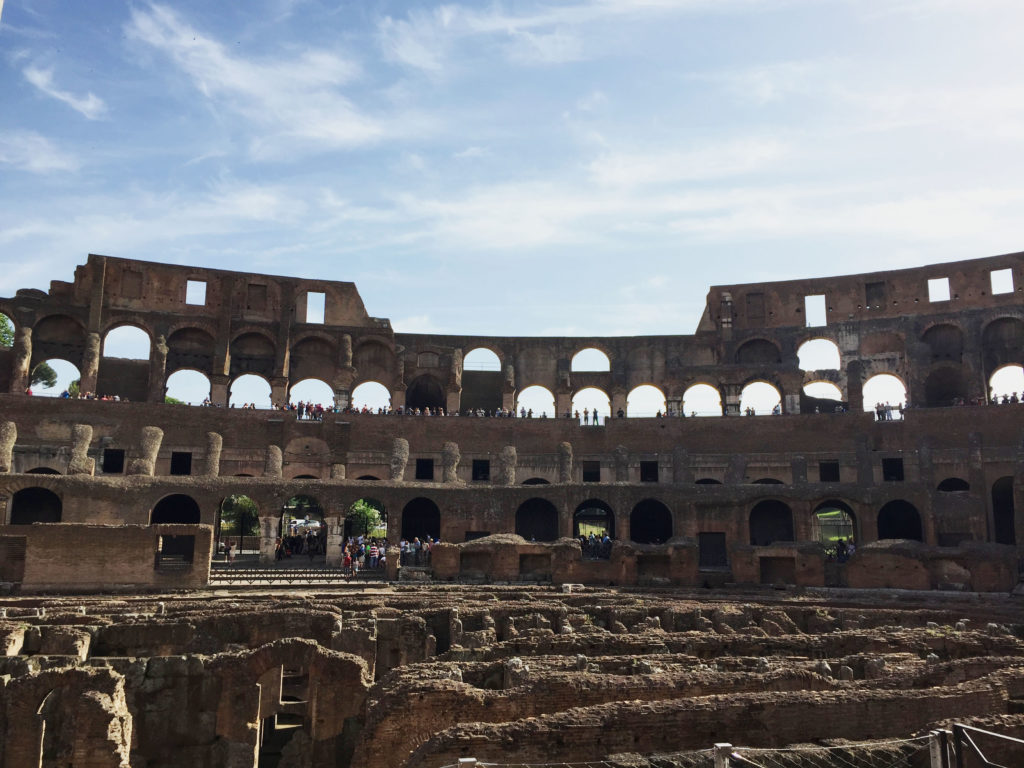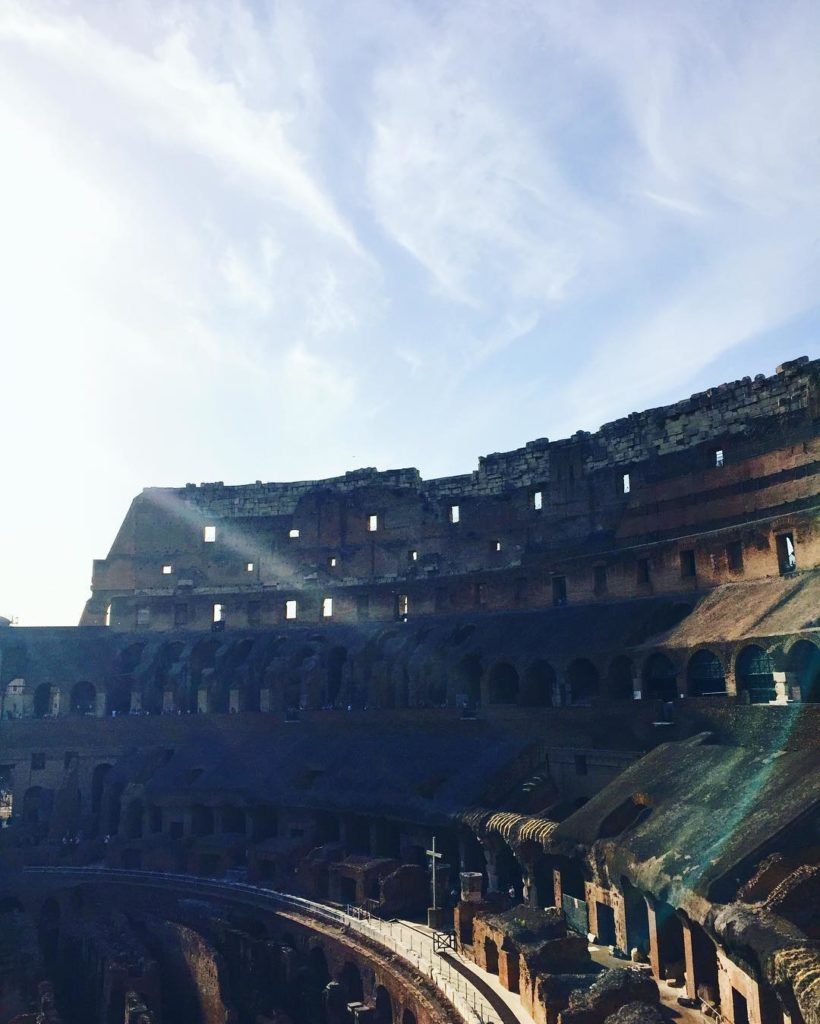 Pantheon: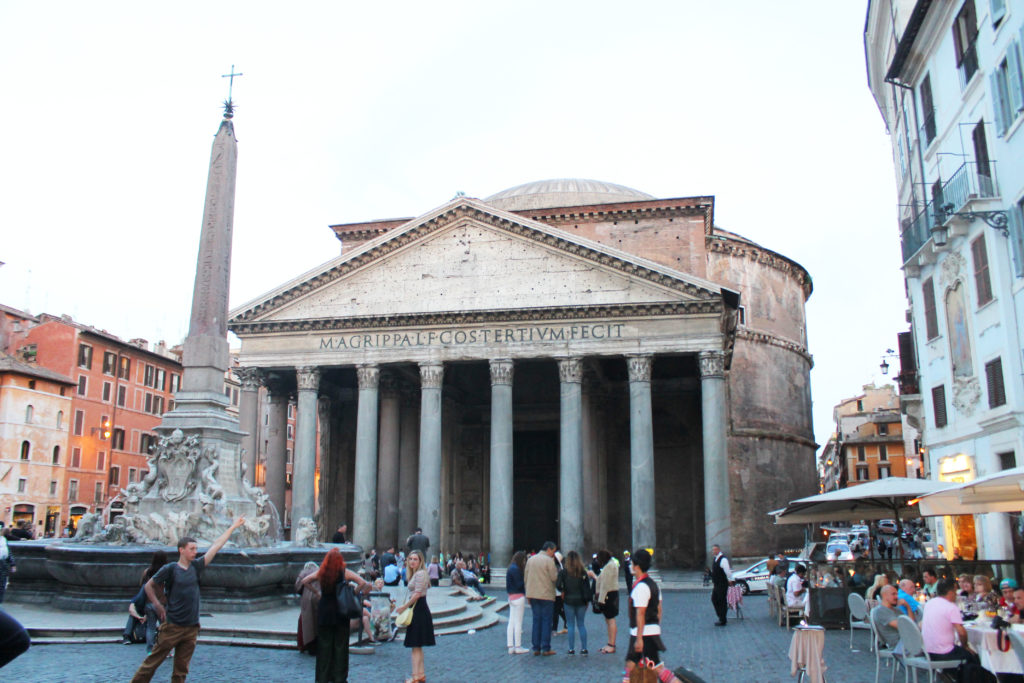 The Pantheon is a stunning edifice with a rounded dome — its architecture is mesmerizing and leaves one to wonder how well built it was to remain standing to this day.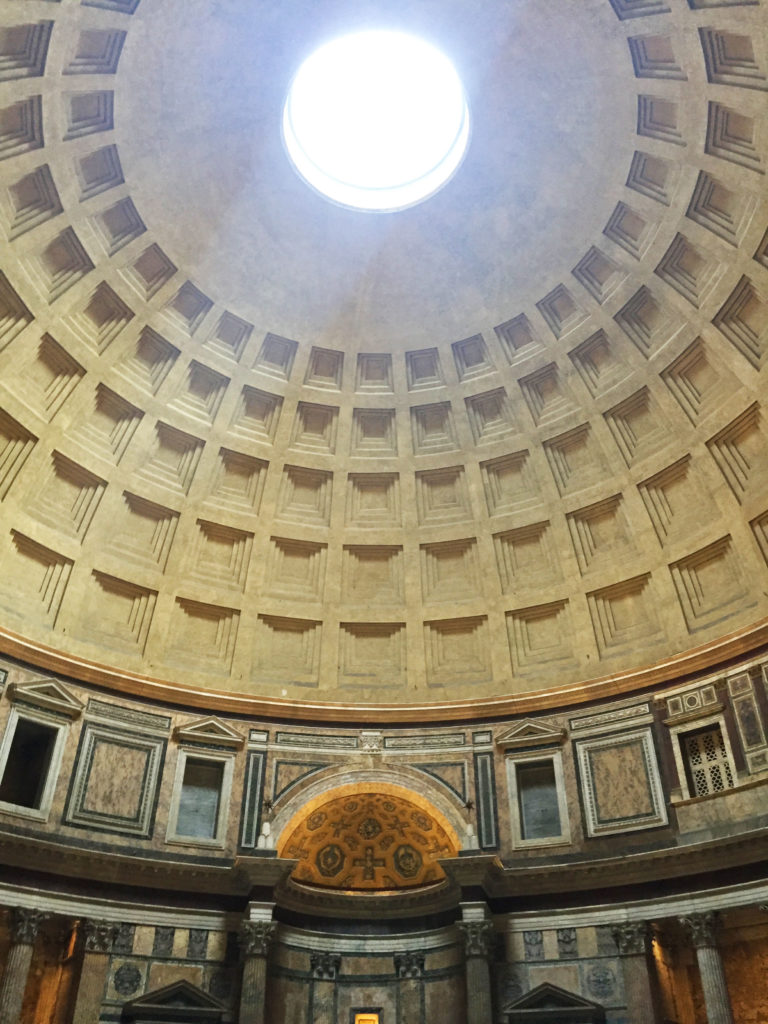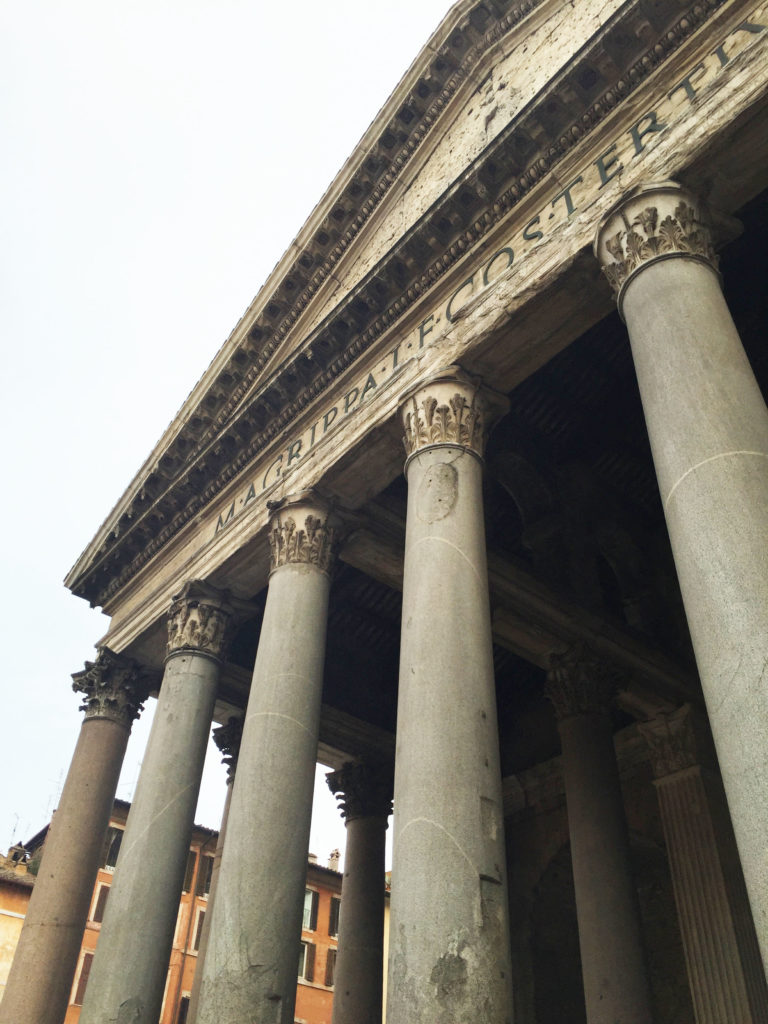 Rome Neighborhoods: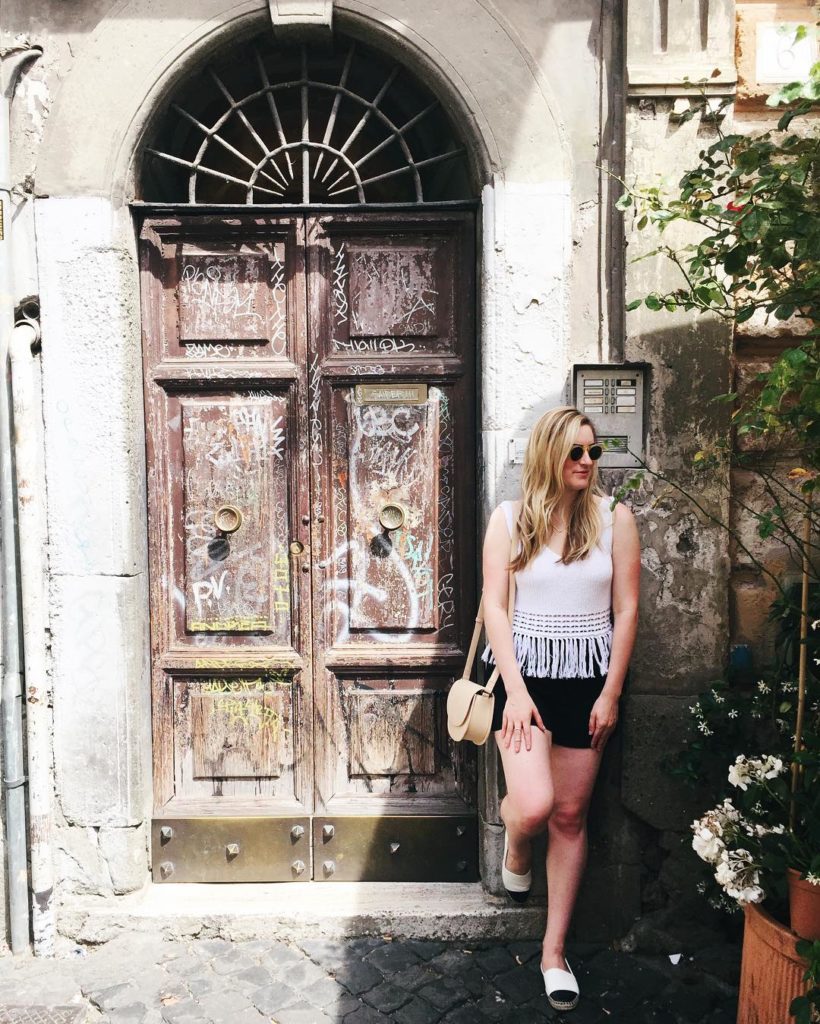 Rome isn't just a rich city for its ancient set up and culture but it has a fun and lively culture within each neighborhood. Once of our cab drivers put it best: Romans go to Trastevere to eat, Testaccio to dance, and Campo di Fiori to drink!
Trastevere is a gem (where I am pictured above).   Local flavor lines the streets and it gives you a glimpse of how everyday Romans live. There are cafes, shops, piazzas and more.
Vatican City is also a lively place to visit in Rome.  I actually stayed there, and it happened to be a great area to live (especially if you enjoy the casual priests and nun spotting!).   The street I stayed on was lined with cafes, gelato shops, and even a water fountain with fresh running water to drink.  This neighborhood is very close to Trastevere and Testaccio also so not hard to neighborhood hop.
---
In Vatican City, in front of our local gelato store.  Wearing Lovers + Friends.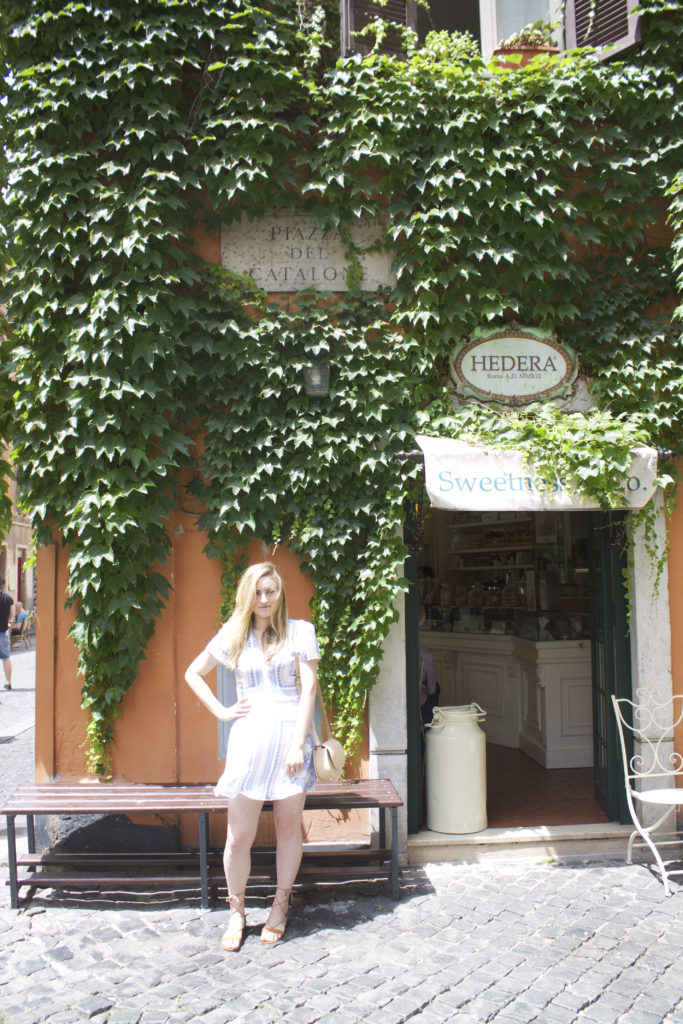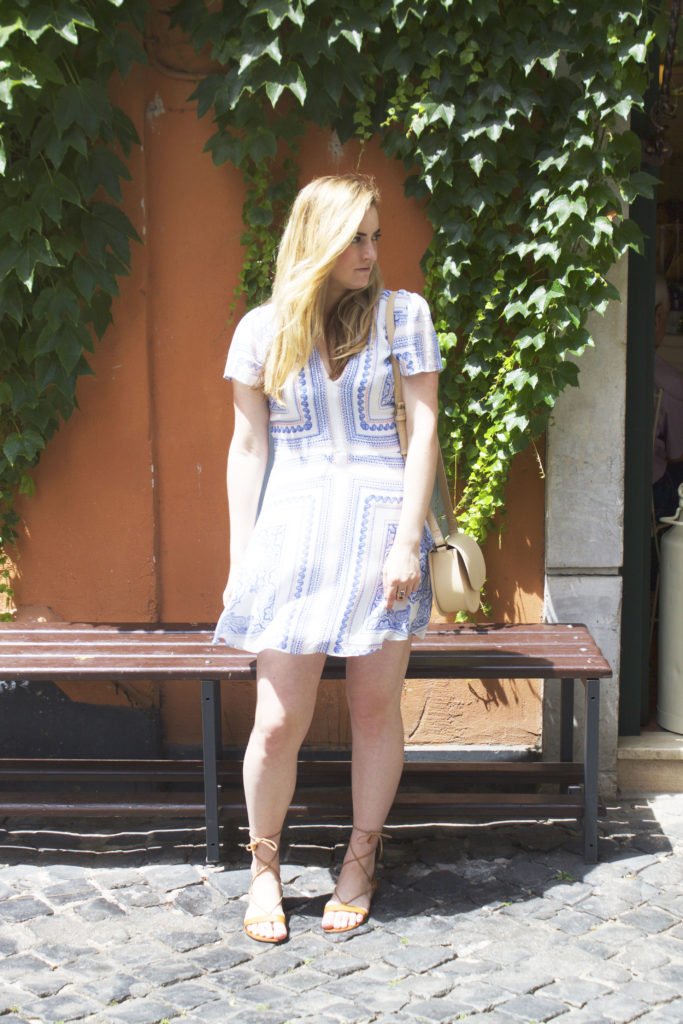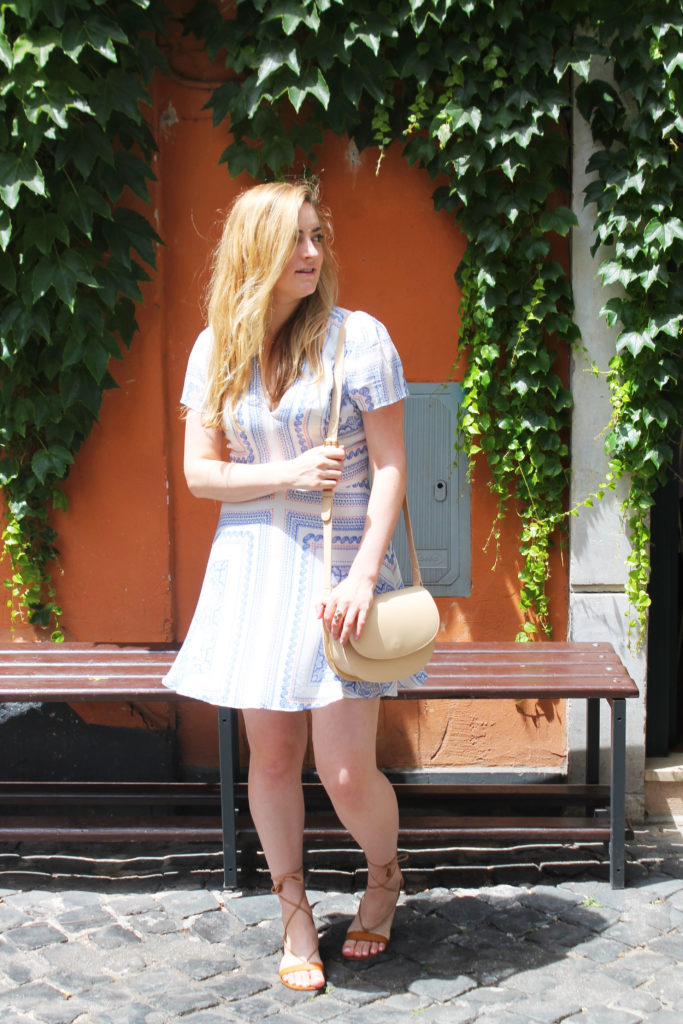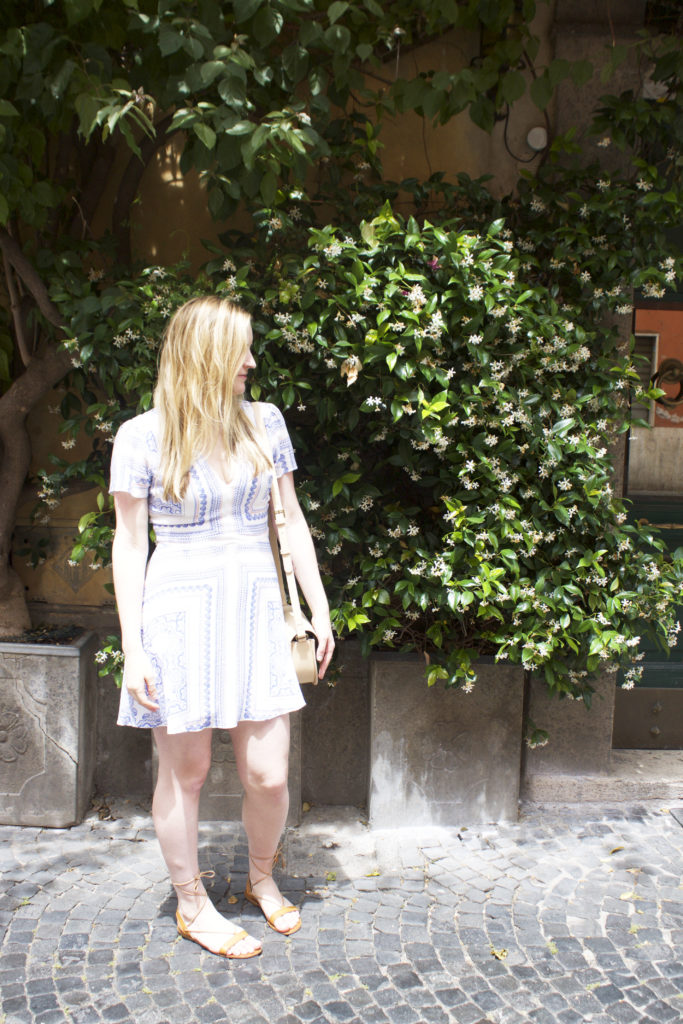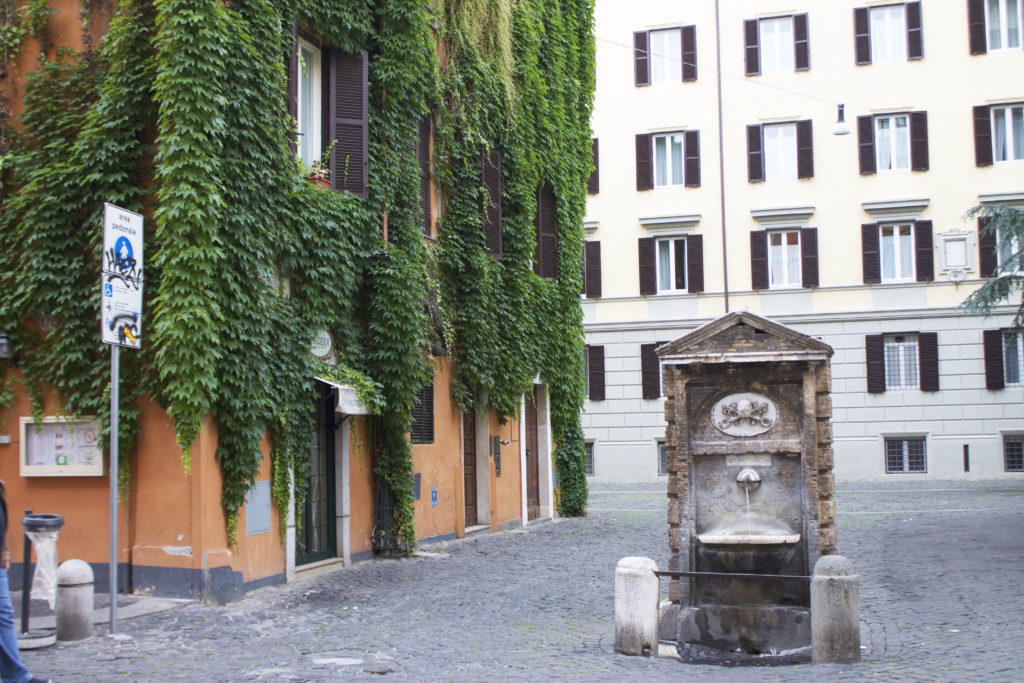 In Trestevere wearing Club Monaco (top), Aritzia (shorts), Tory Burch (flats), Loft (purse).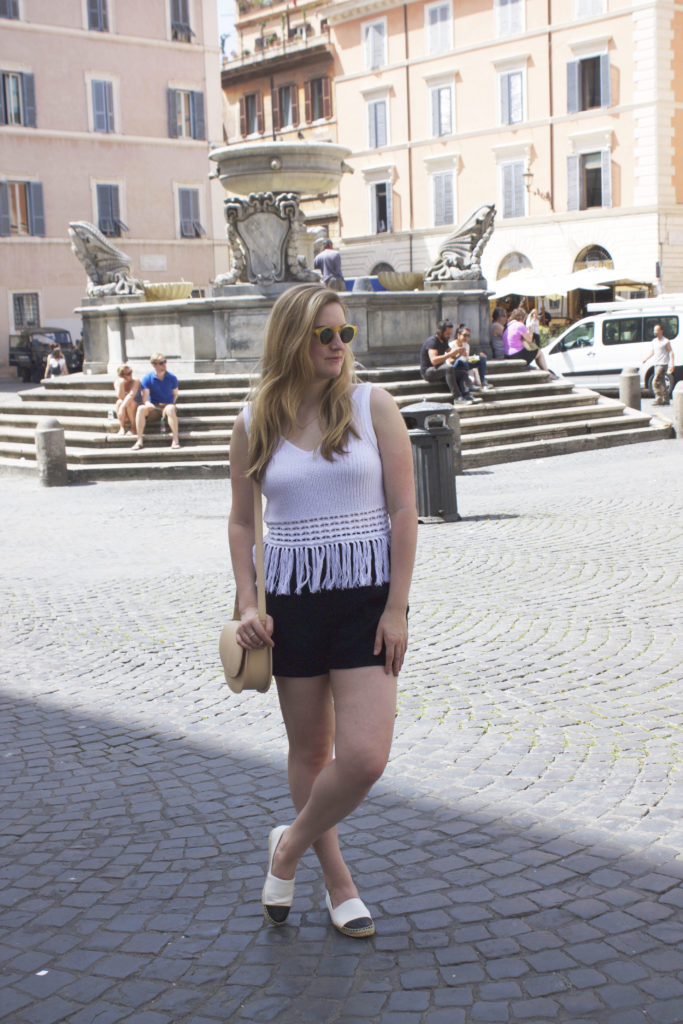 Campo di Fiori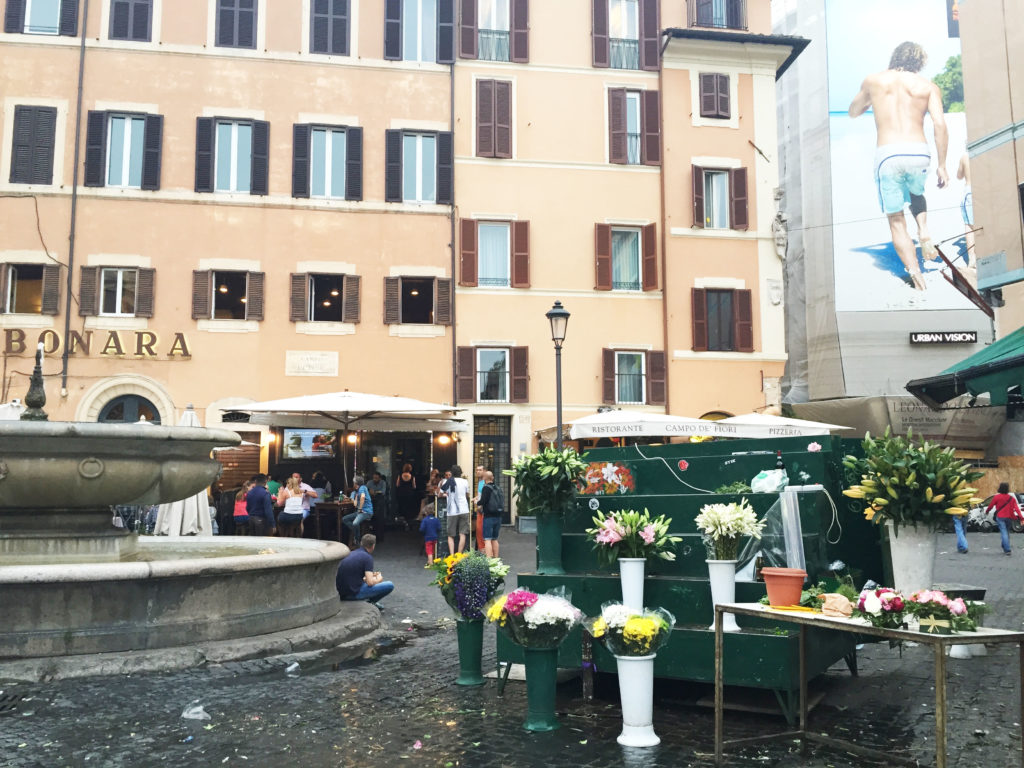 Piazza Navona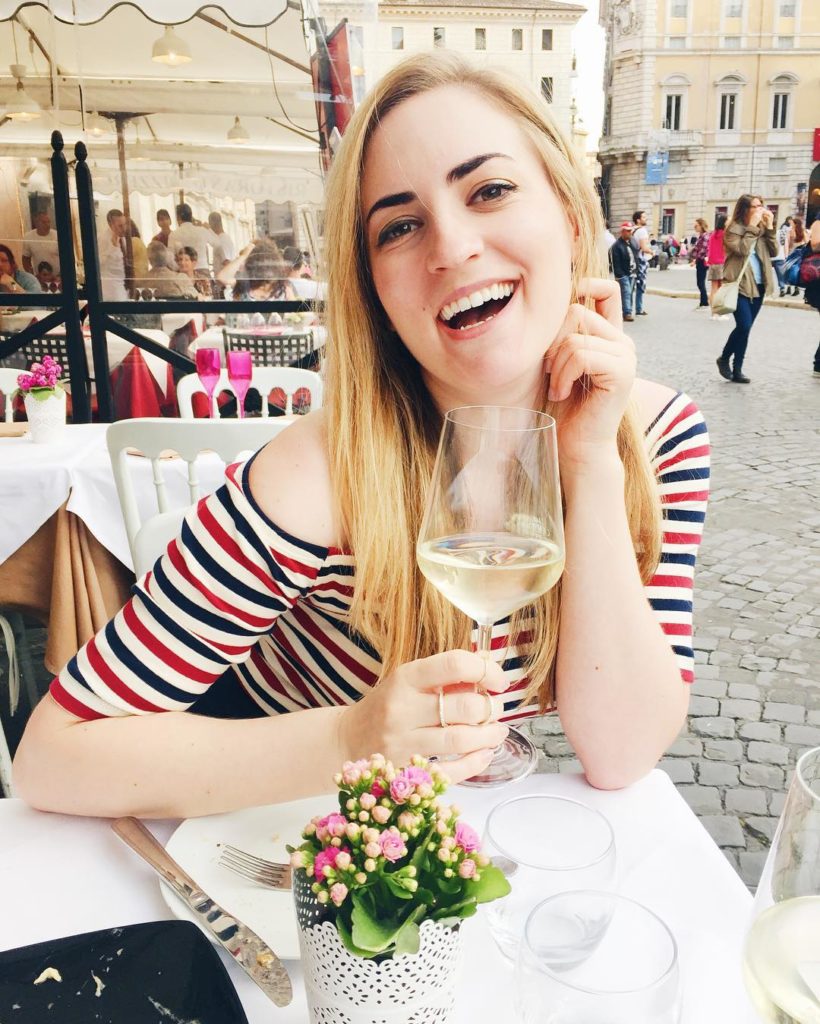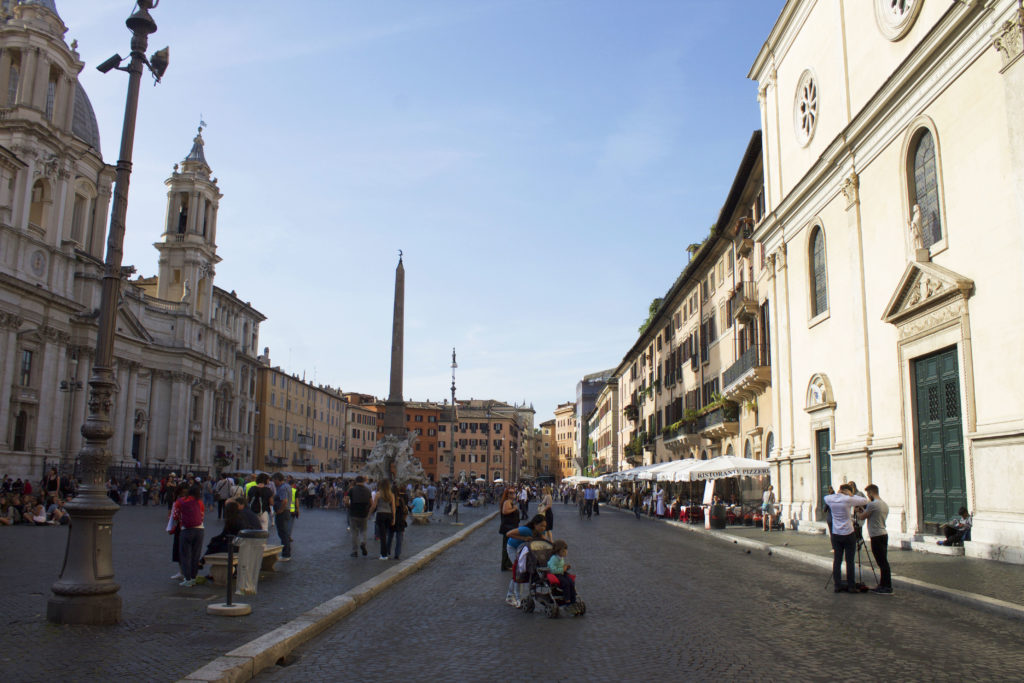 The Spanish Steps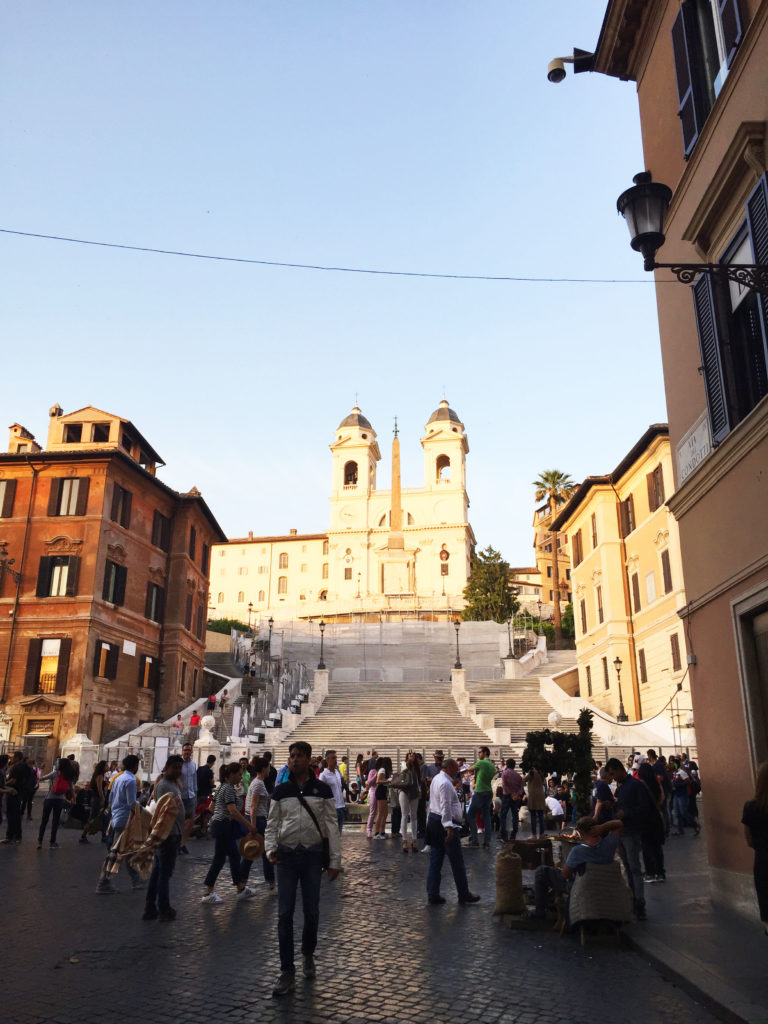 Beautiful Roman Sky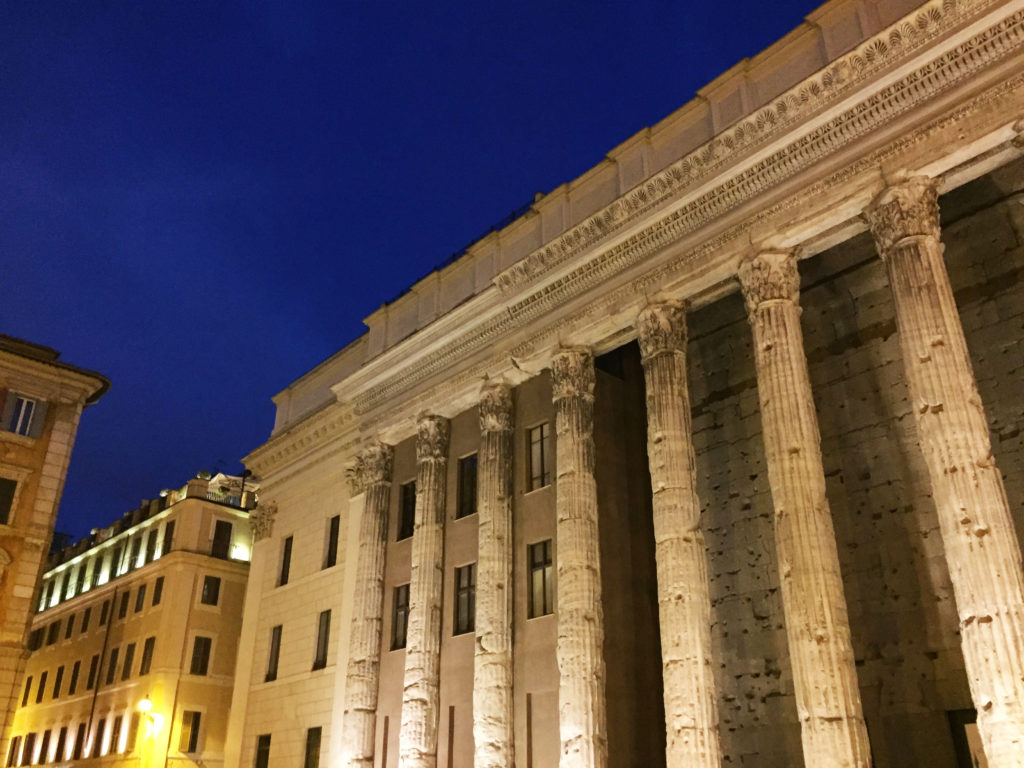 Ciao for now Roma (more on what I ate and drank soon and next stop Florence and Bologna)!
Go on...leave a Comment!