Taking pictures of food seems to have become second nature to me so I decided to dedicate an entire Instagram feed just to my food photos!  My food Instagram is: My Stiletto Bites and I like to say: my stilettos don't bite but I do!
Here's a peek at some of the recent ones I've posted: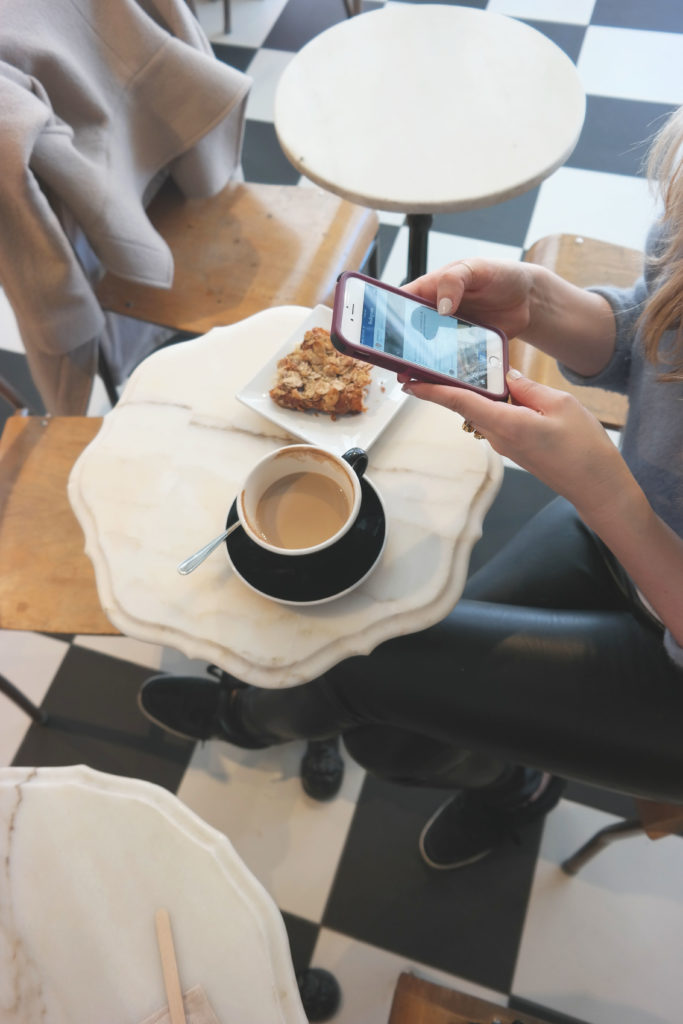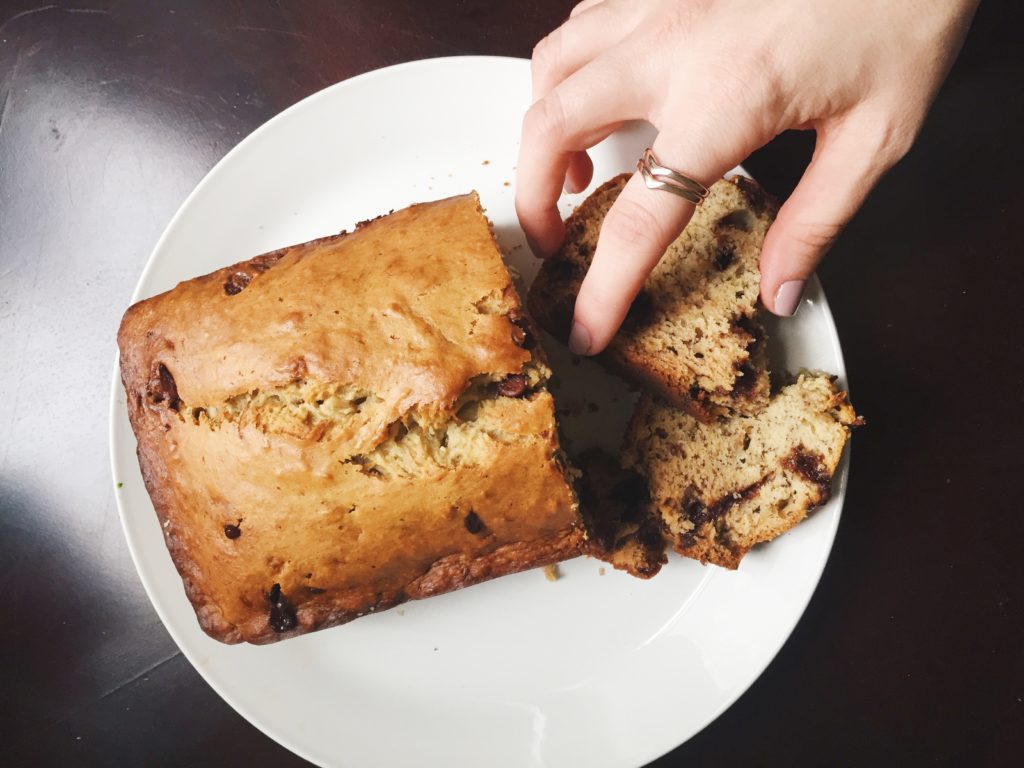 Some homemade banana bread courtesy of my roomie!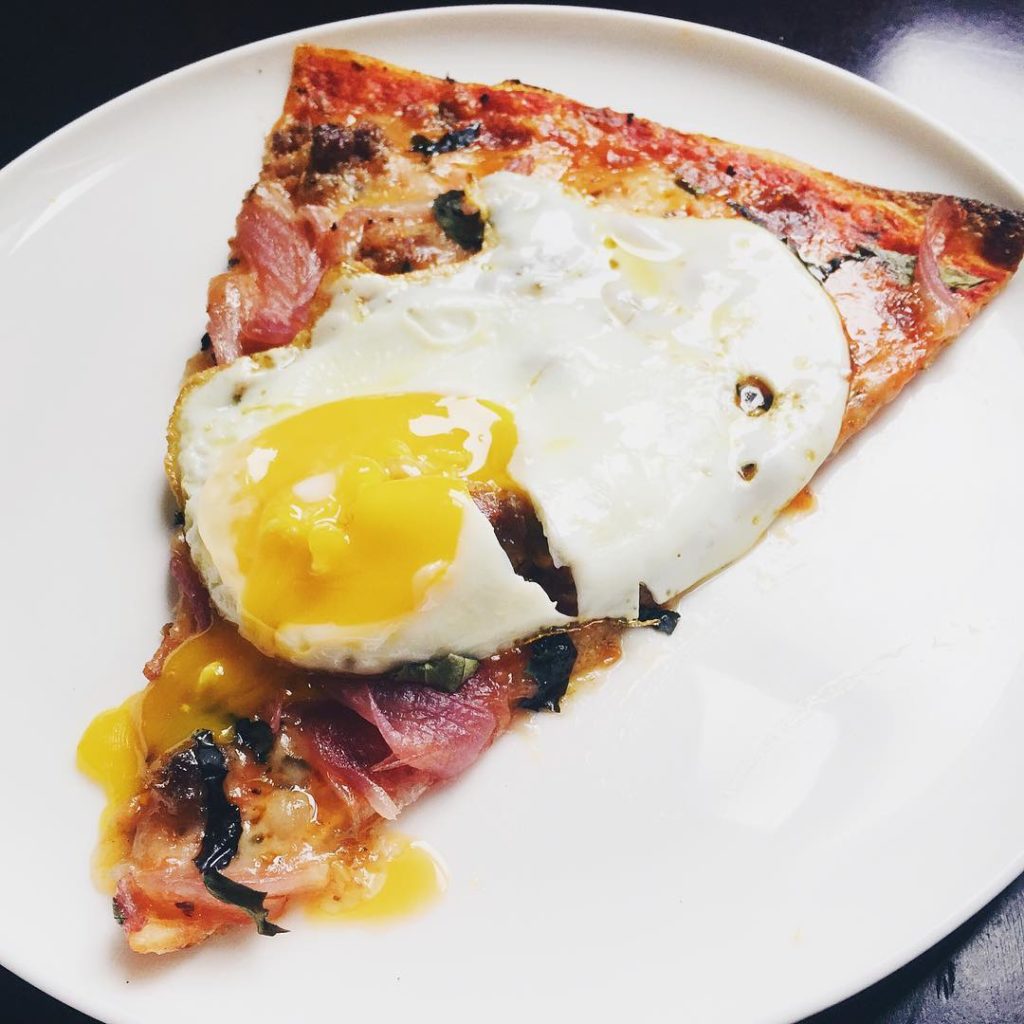 Leftover pizza turned into breakfast with an egg topped on top!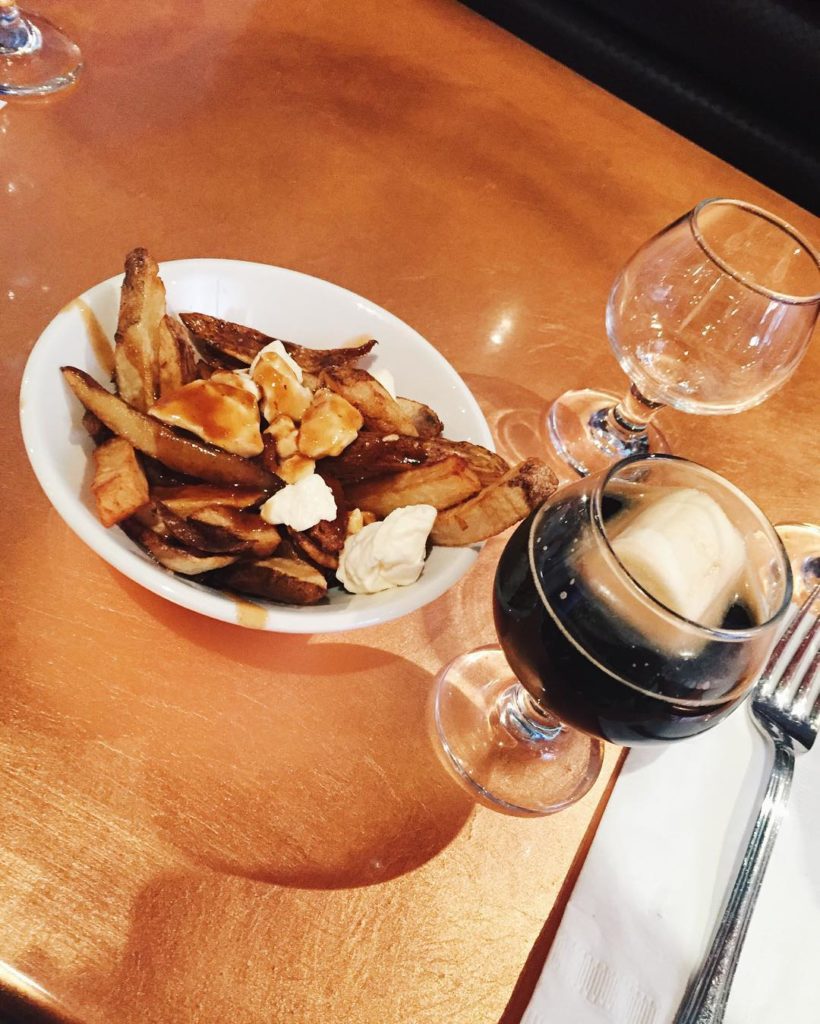 When I visited Montreal, I tried a couple different kinds of poutine and I sampled this one with some beer!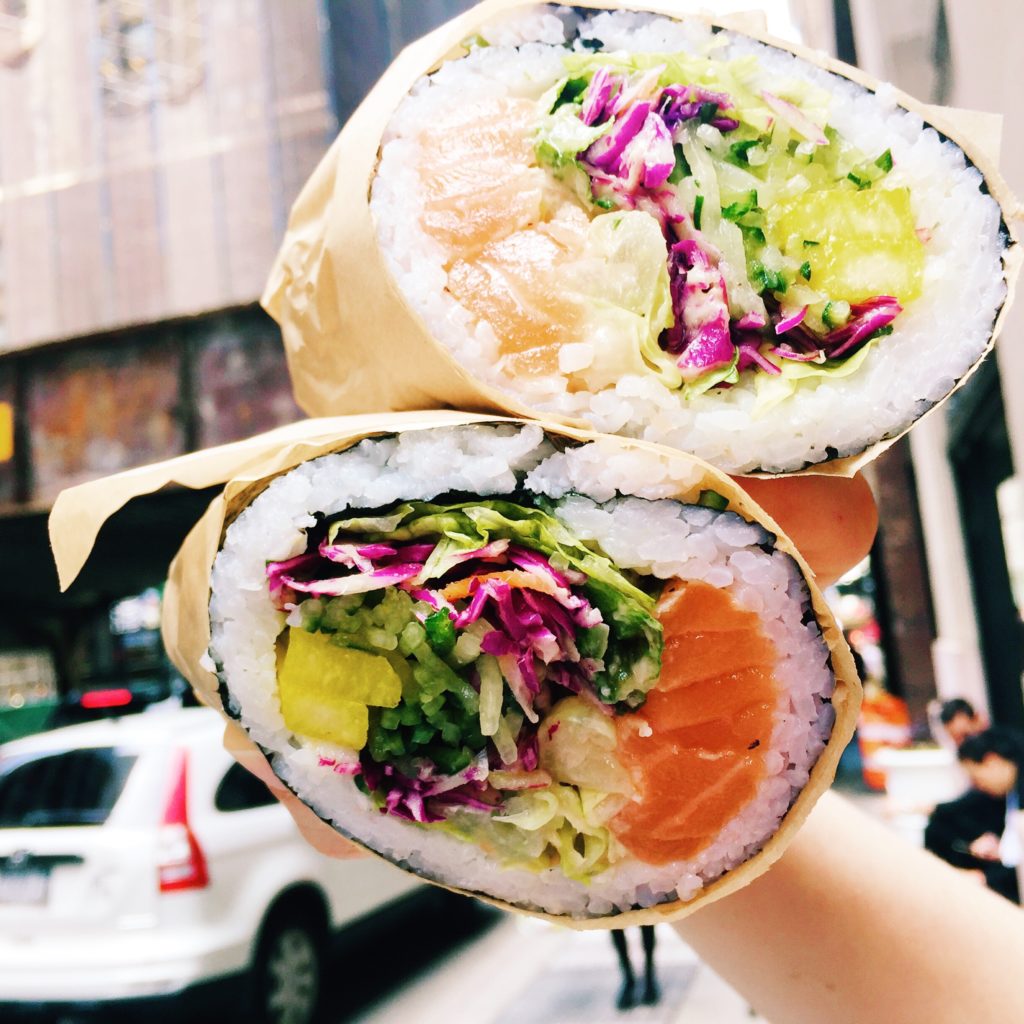 The sushi burrito is the latest craze in fancy fast food — I picked this one up at the Urban Space market near Grand Central.
Make sure to follow along, so you can see all my food pictures in real-time: @mystilettobites!
Go on...leave a Comment!