With the warm weather upon us weekend trips are the perfect antidote to the stressful work week and the routine of your day-to-day life.  I took it upon myself to take a mini trip to Montreal to experience some authentic French Canadian vibes, lots of poutine, and generally take in some Canadian living!
So after visiting, I really am understanding just how French it is and I feel a little inept that I didn't realize that beforehand.  French is the first language and a friendly bartender informed me that business establishments there actually have to greet all customers in French first: it's a law! I believe the main reason for that is not because the general public does not speak English as well as French but more to keep the french language and culture alive and most people who work at a bar, restaurant, coffee shop, etc do speak English with the exception of cab drivers.  I took a few cabs where the drivers spoke absolutely no English — so that right there made the trip worth it, just feeling the culture in that way.  I must admit, I don't speak any French, apart from saying: do you speak English ("Parlez-vous Anglais") so I was remiss at the opportunity to speak another language while there.  In any event, Montreal is a super easy weekend trip from NYC and other parts of the Northeastern region.  It reminded me of a mix of the U.S. North East with old timey European aspects.
Here is the photo diary of my trip below!
Montreal Sights
Old Montreal, Old Port of Montreal, Notre Dame
All three of these sights are housed within the Old Montreal part of town where the European aspects are very prevalent. The streets are winding with cobblestones and the architecture is very medieval.  Old Montreal is packed with restaurants and bars and also home to the Old Port of Montreal that has musicians and little shops set up down its center promenade. I was there on a medium warm day so the buzzing of the Old Port wasn't in full-swing but I can only imagine what it's like in the summer: free standing shops and people enjoy lunch al fresco.  This part of town is also home to the famous Notre Dame Cathedral which is reminiscent of the original one in Paris: a perfect homage to the French city that so influences Montreal.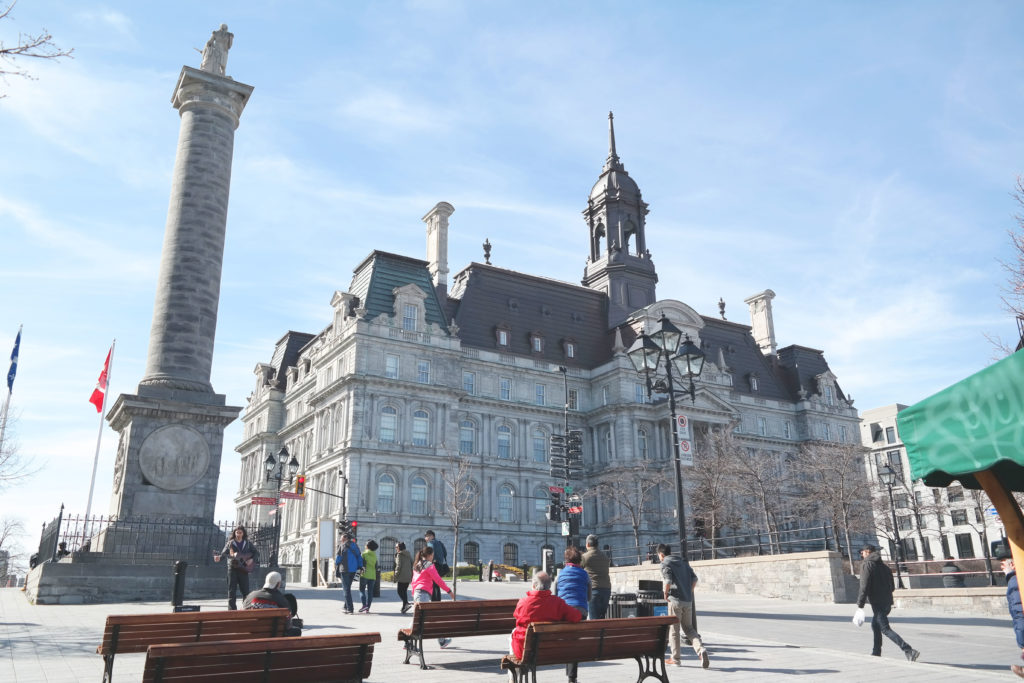 A view from the promenade at the Old Port, where a musician entertains in the street.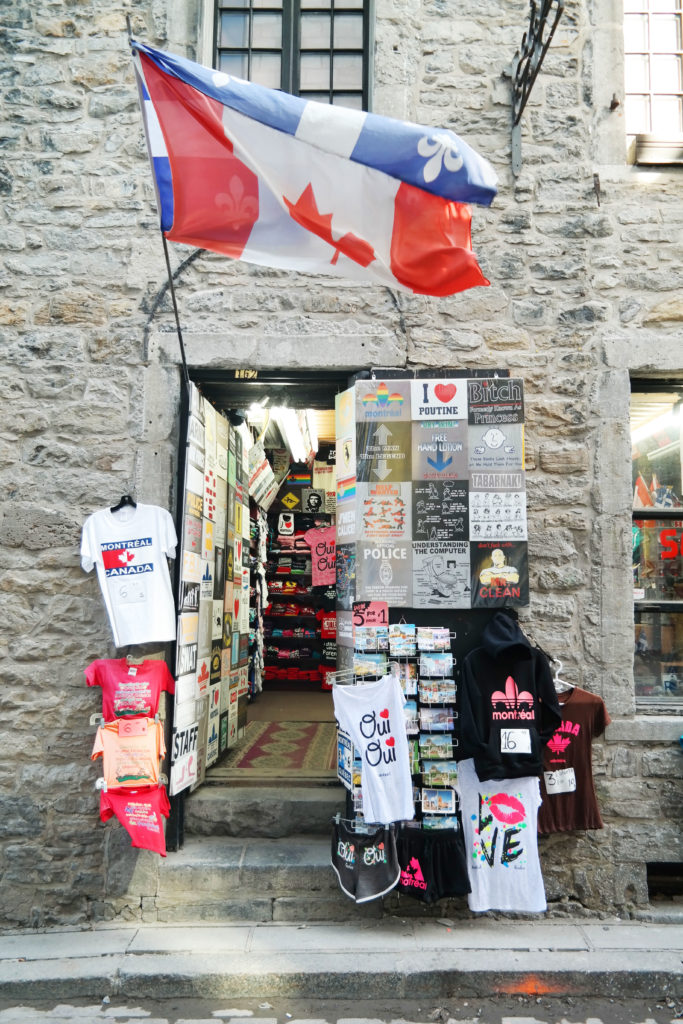 A street vendor in the winding cobblestone street.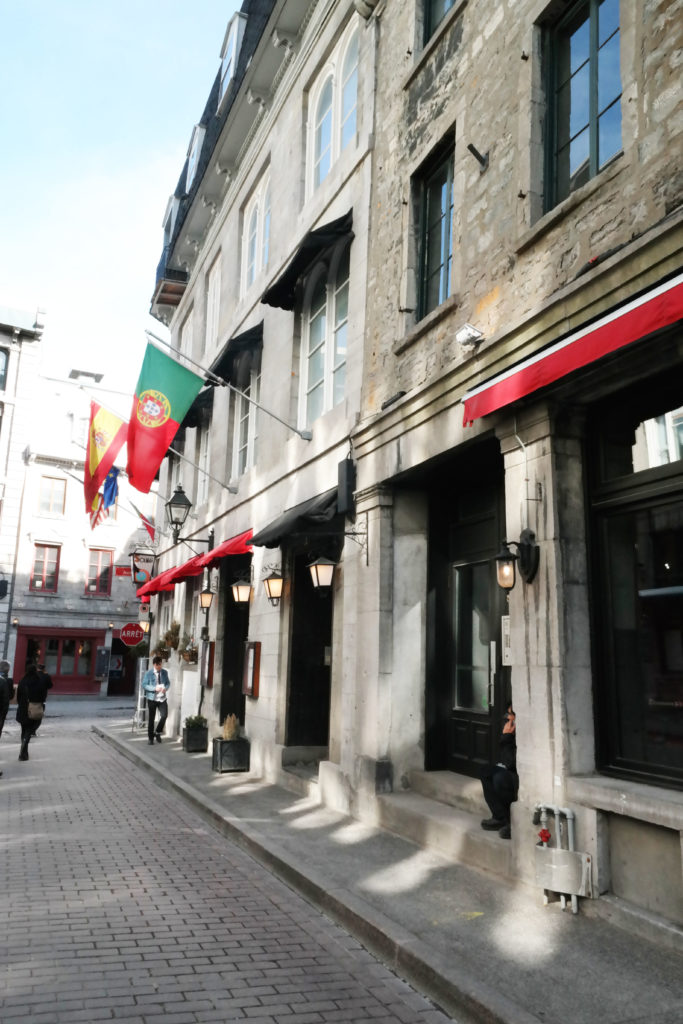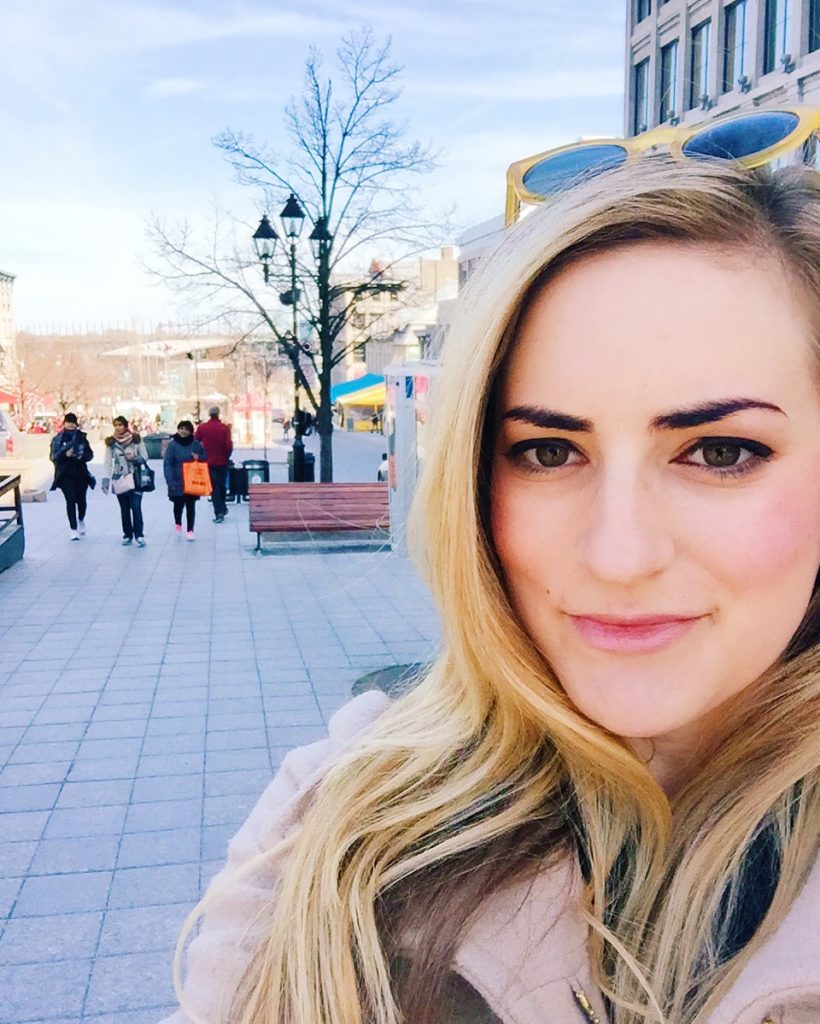 A little selfie with the Old Port in the background.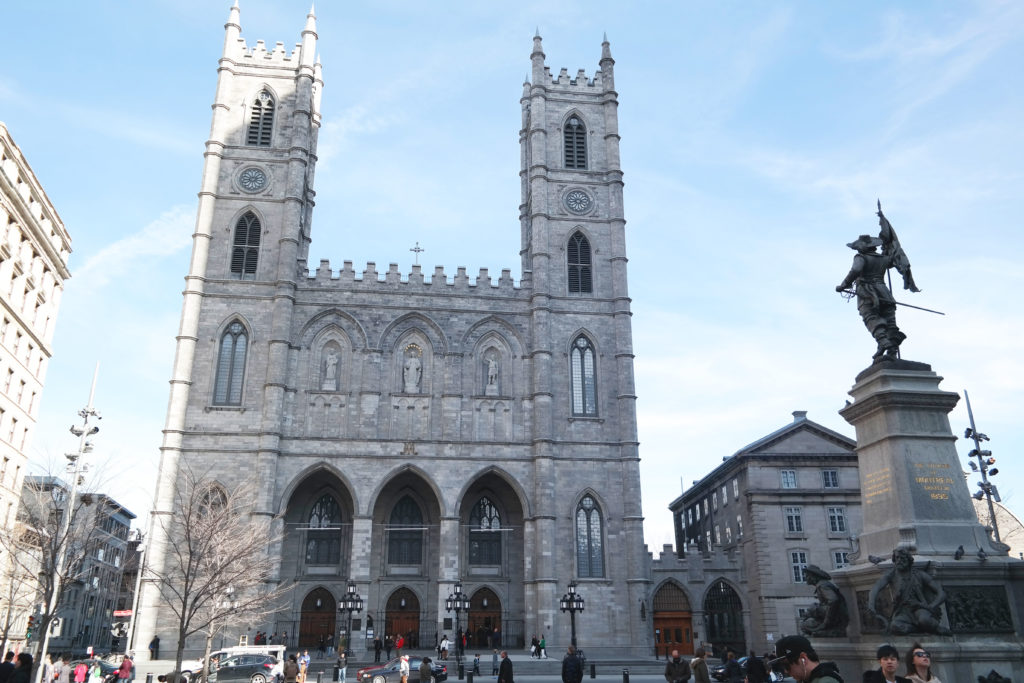 Notre Dame Cathedral
Neighborhoods
The known neighborhoods in Montreal are Plateau and Mile End.  This is where a lot of the young people live and the Mile End is considered a Brooklyn equivalent.   I walked around the Mile End one day and it was full of shops, the famous Fairmont Bagels, coffee spots and bars.  It was certainly a cool area that I could have spent endless amounts of time in.
Montreal Food and Drink
Having a glass of wine and trying some poutine at a bar/restaurant in Old Montreal.  Great food with a fun environment and a super nice and knowledgable staff!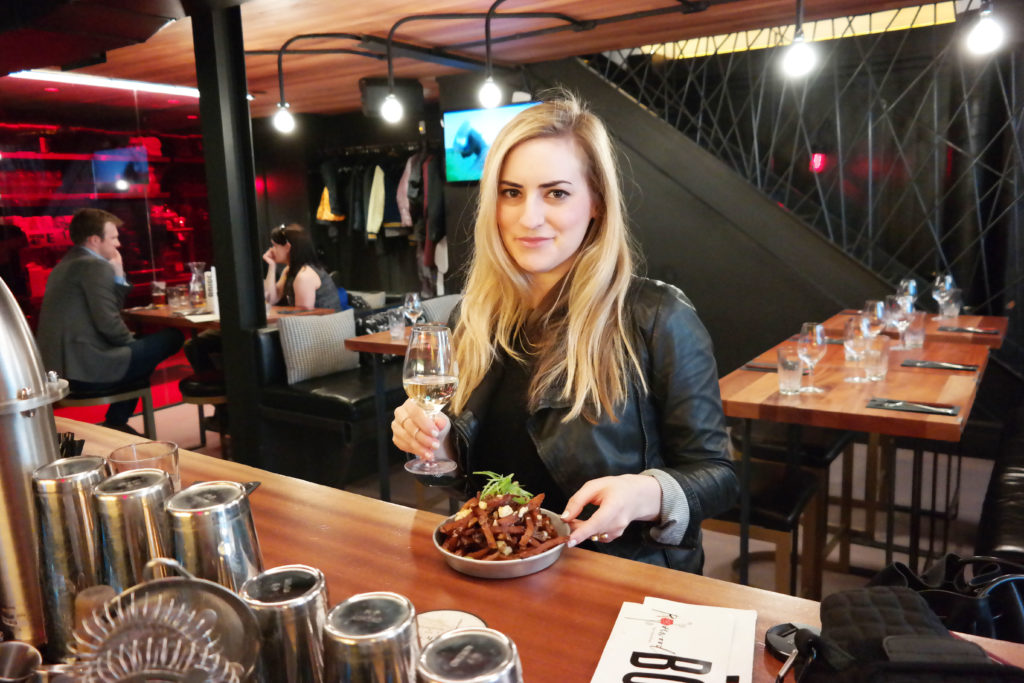 Of course eating was a large part of my itinerary and one of my favorite parts of the trip!  I made sure I tried a Montreal speciality: poutine (and not just one kind), the famous Fairmont Bagels, and even stumbled upon an Australian cafe!  I also took a beer tour which took me to three different distilleries in Montreal–which is a big business up there and I ended up being the only girl on the tour: so a PSA to all the single ladies out there if you're looking to meet someone the Montreal Beer Tour is a perfect opportunity!  (I suppose I should have figured it'd be all men, it's not like it was billed as the "Pinot and Rose Tour of Montreal!")
I also made sure to try prominent Montreal restaurant L'Express.  When you walk in, if feels as if you're walking into an old Parisian cafe: with dimmed lighting, checkered floors and mirrored walls — very Toulouse-Lautrec inspired.  In any event, I grabbed a seat at the bar and was intrigued by the very French atmosphere topped off by a know-it-all waiter who was very concerned by the fact that I wanted to order two main courses.  (Let me live Monsieur!)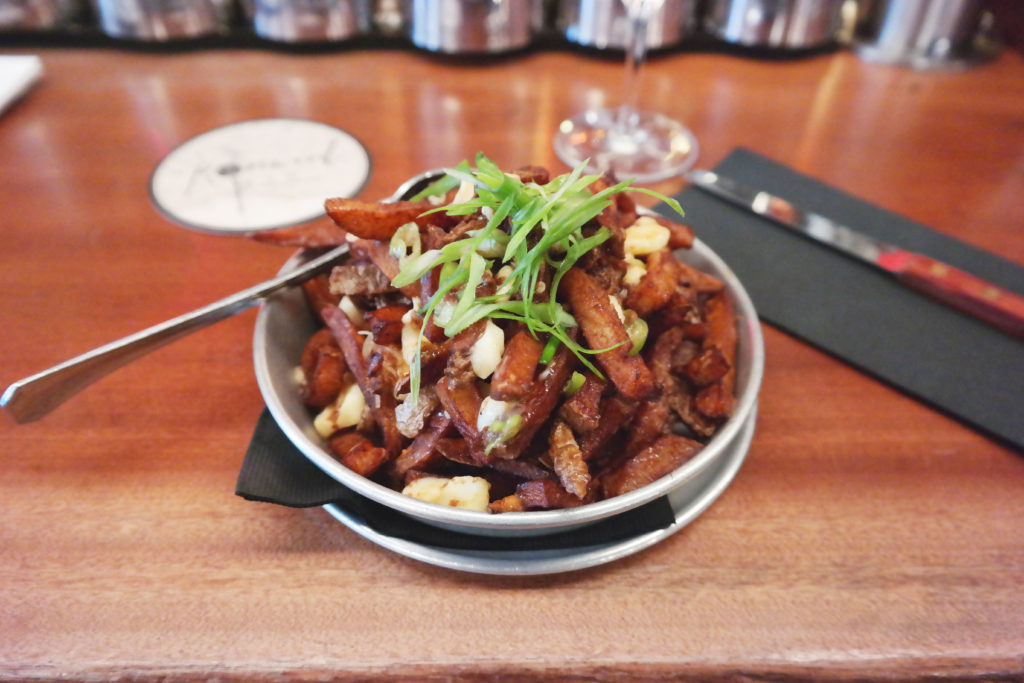 Poutine at Rosewood in Old Montreal.
Coffee Anyone + 'gramming anyone?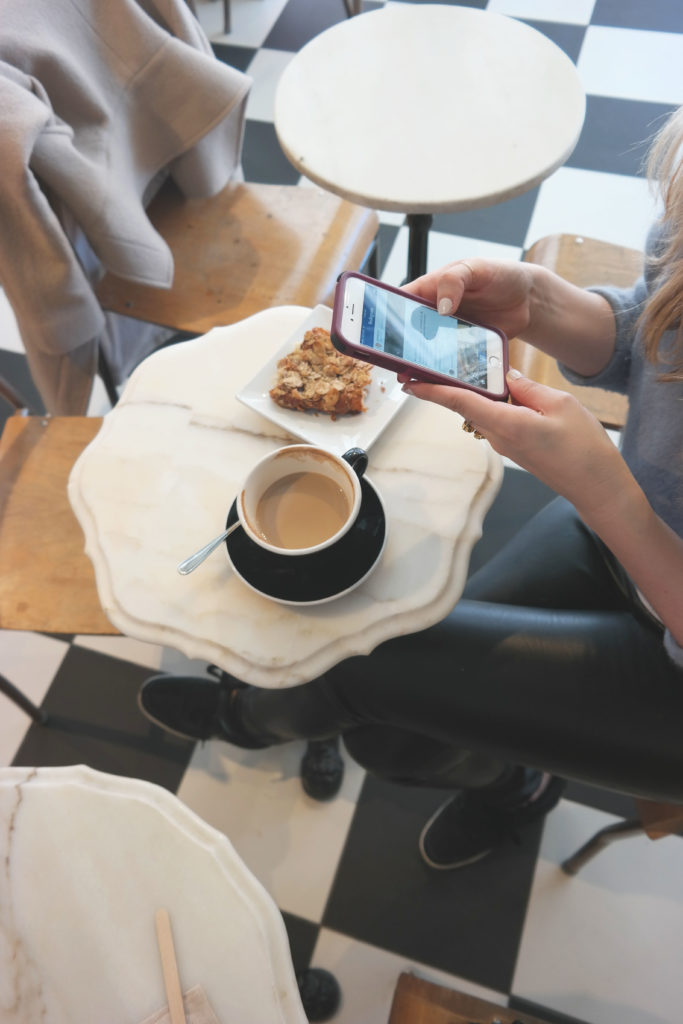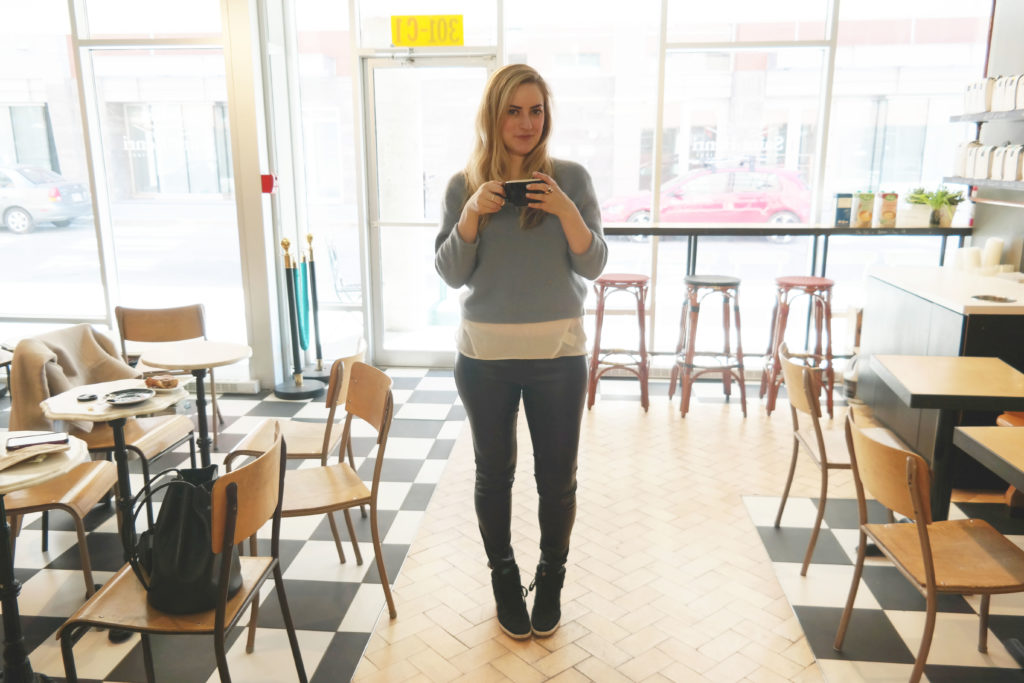 I love finding local coffee shops to hang, enjoy a latte and check social media of course!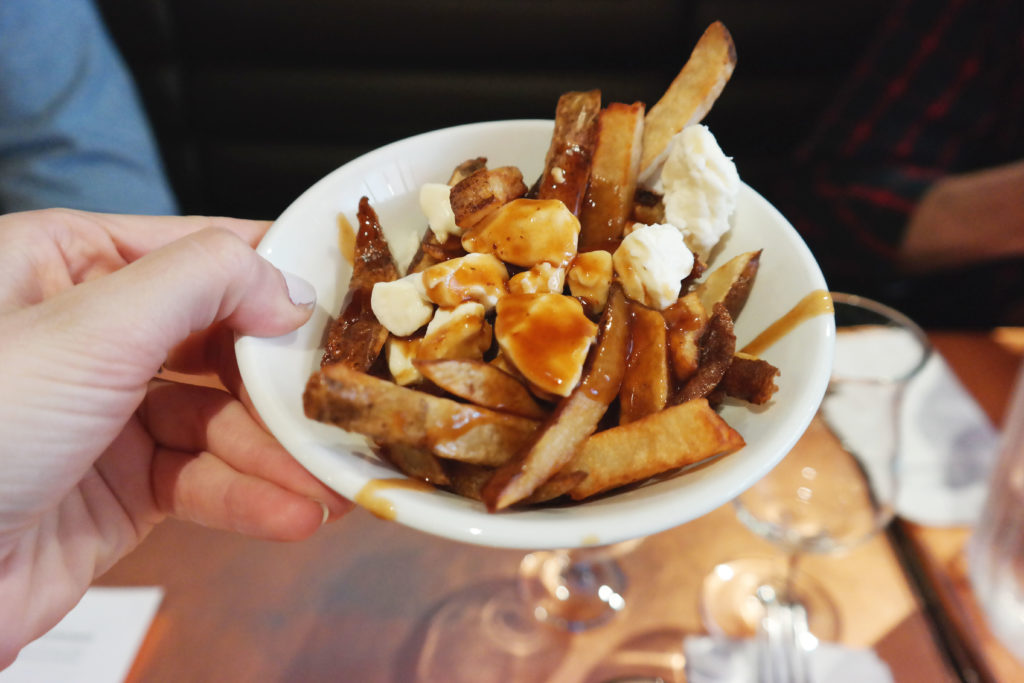 And then there was more poutine!
Montreal Beer Tour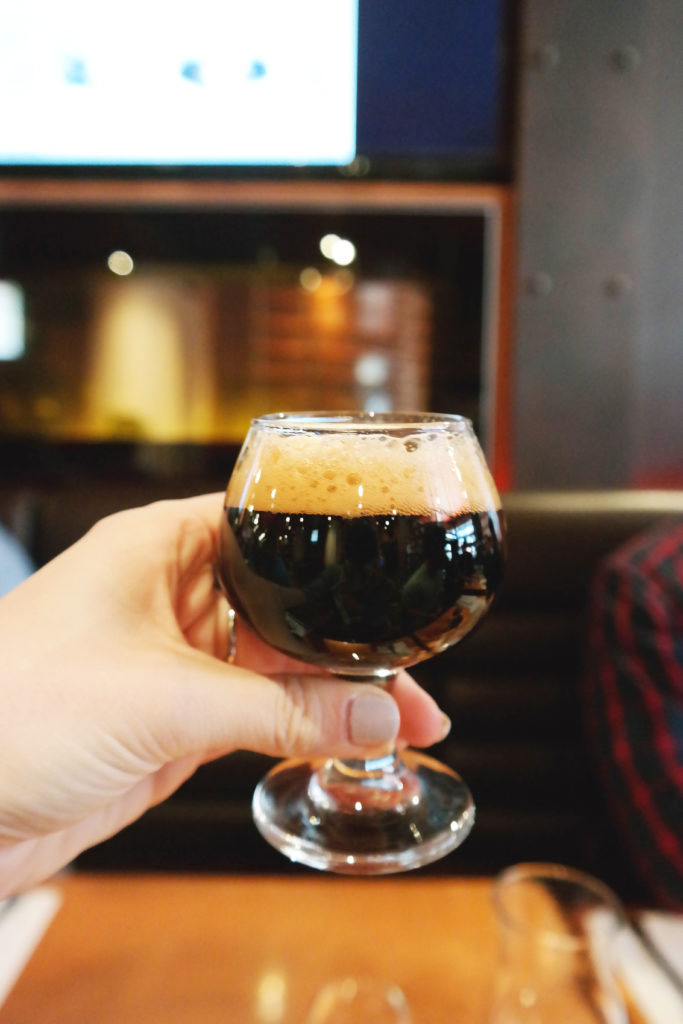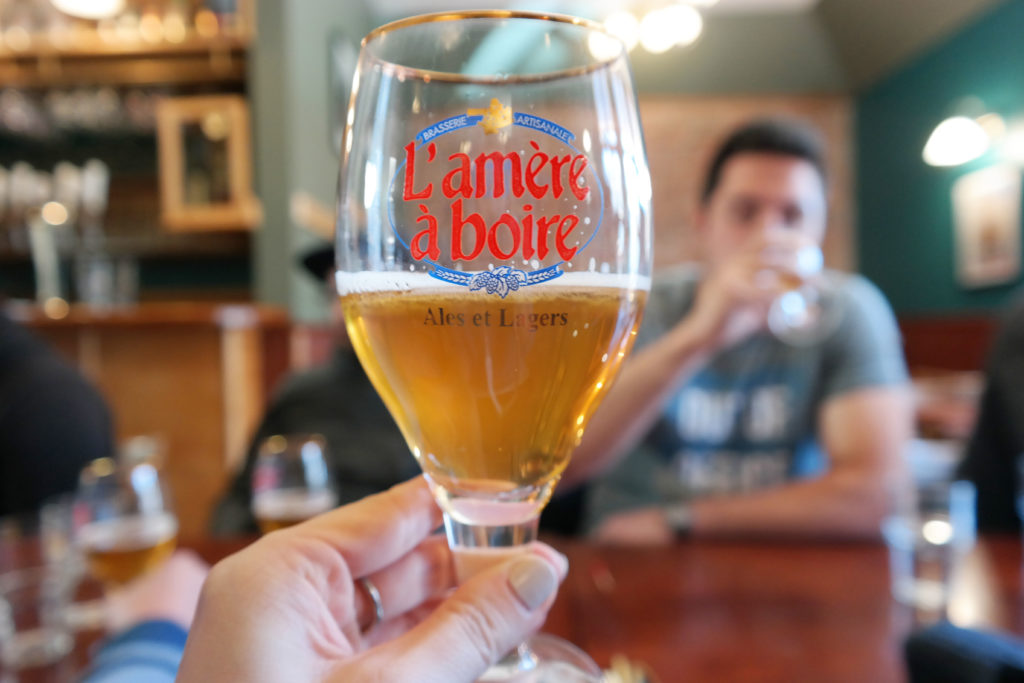 The Montreal Beer Tour was a great way to spend the afternoon, meet new people, and take in some local flavor.
L'Express
Dinner at L'Express!  Very French, Very delicious and a great way to end the trip!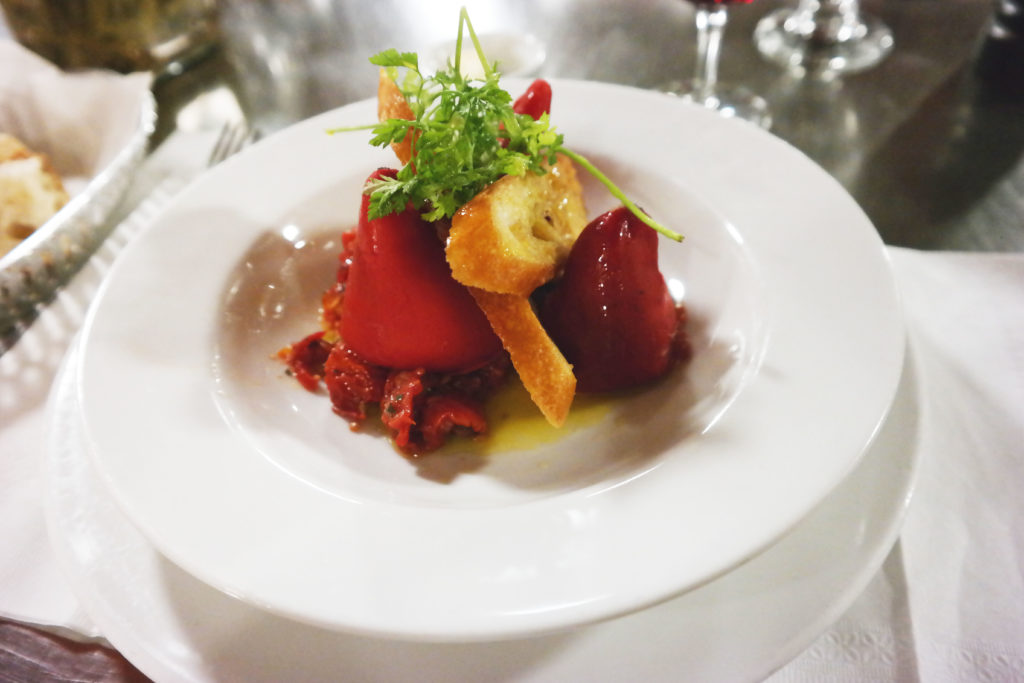 Tuna Stuffed Peppers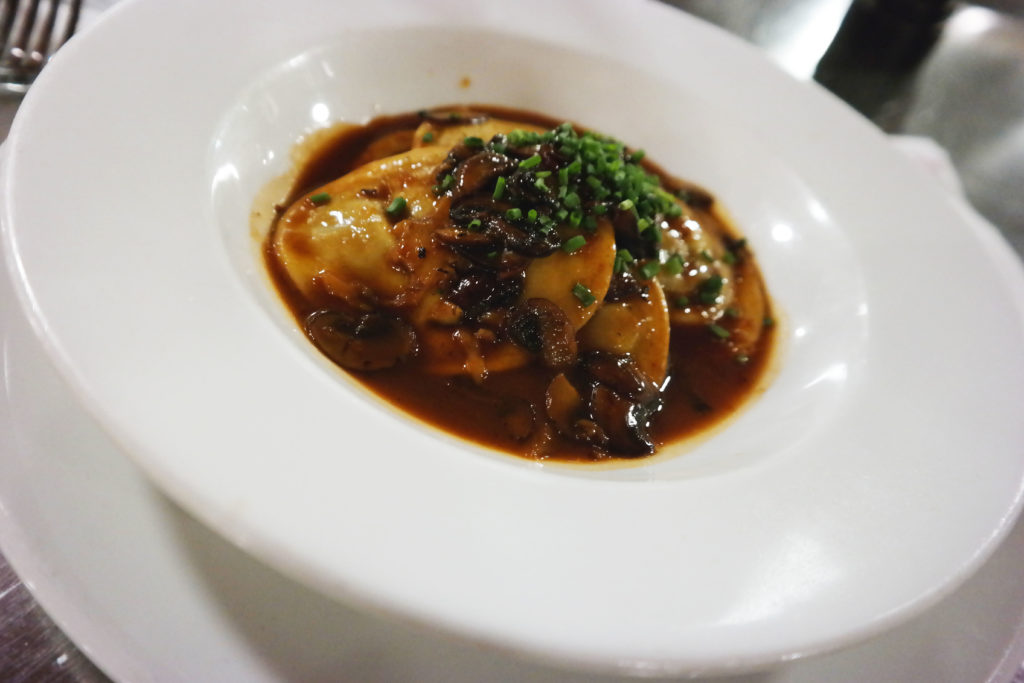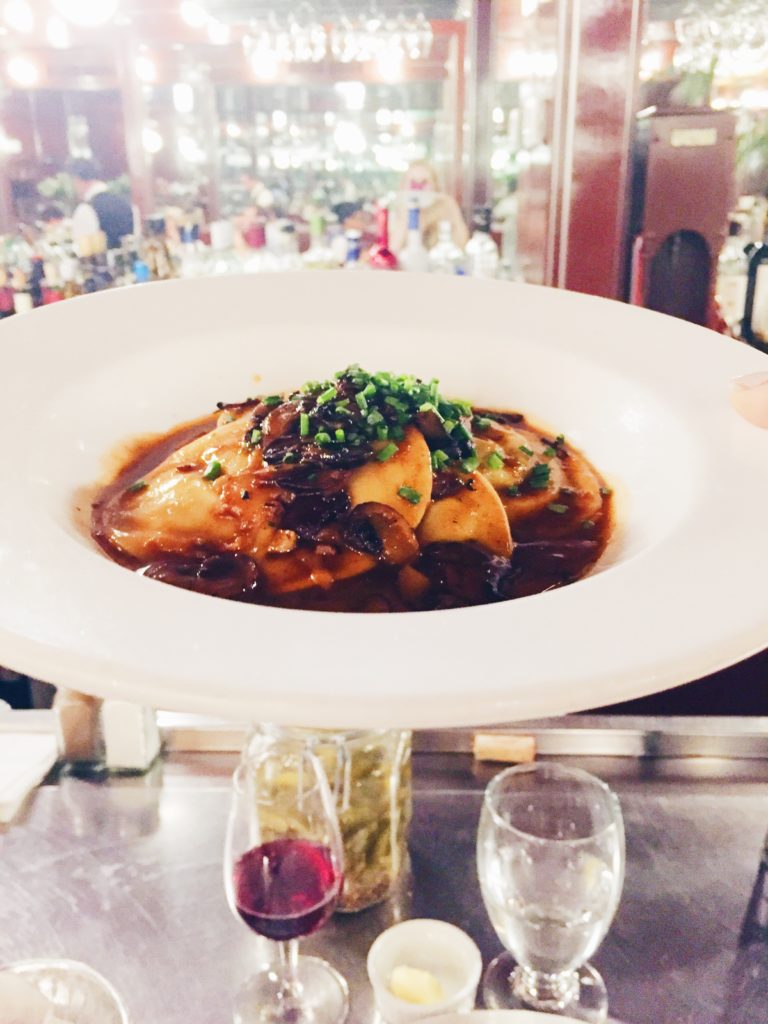 Lamb Ravioli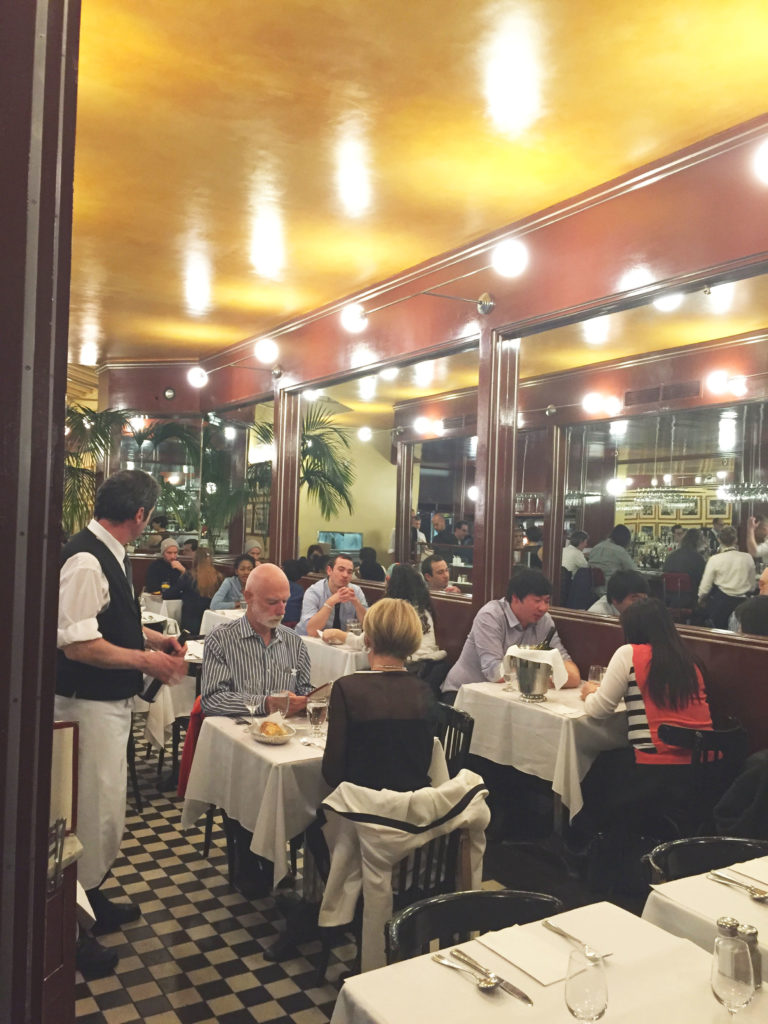 L' Express has the perfect Canadian French dining environment.
Fine Arts Museum
Montreal has a beautiful Fine Arts Museum that houses many European exhibits but also has fabulous art from Canadian and in particular Quebecer and Montrealer artists.  It rained my last morning there — so this was a great way to spend a few hours.  It's a lovely space, with many different curations and you'll learn quite a bit about Canadian art and its nascent in Montreal.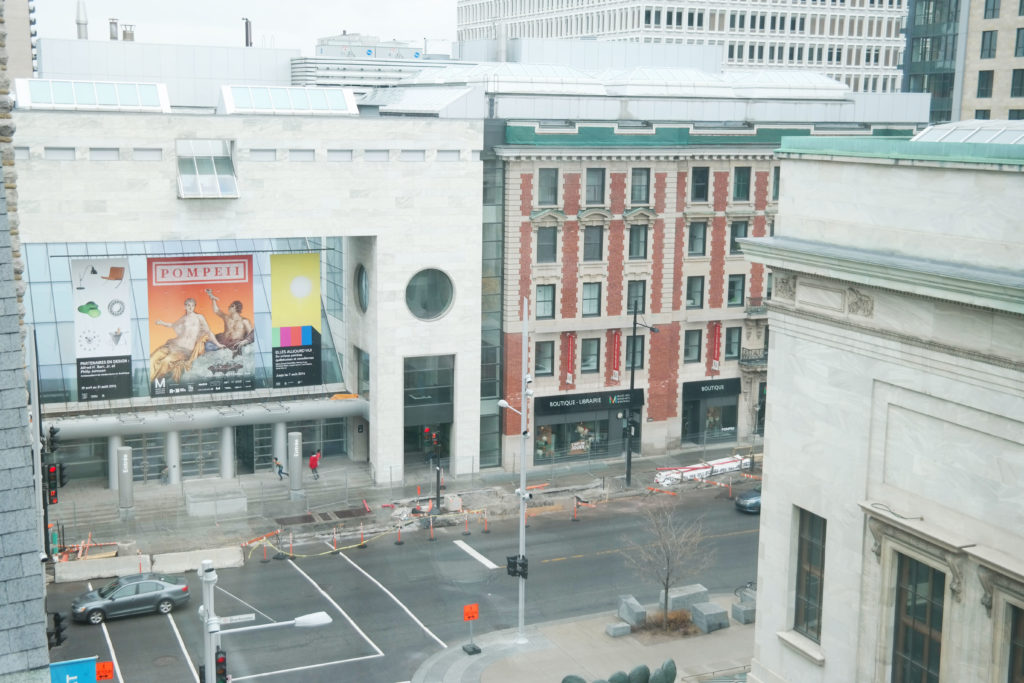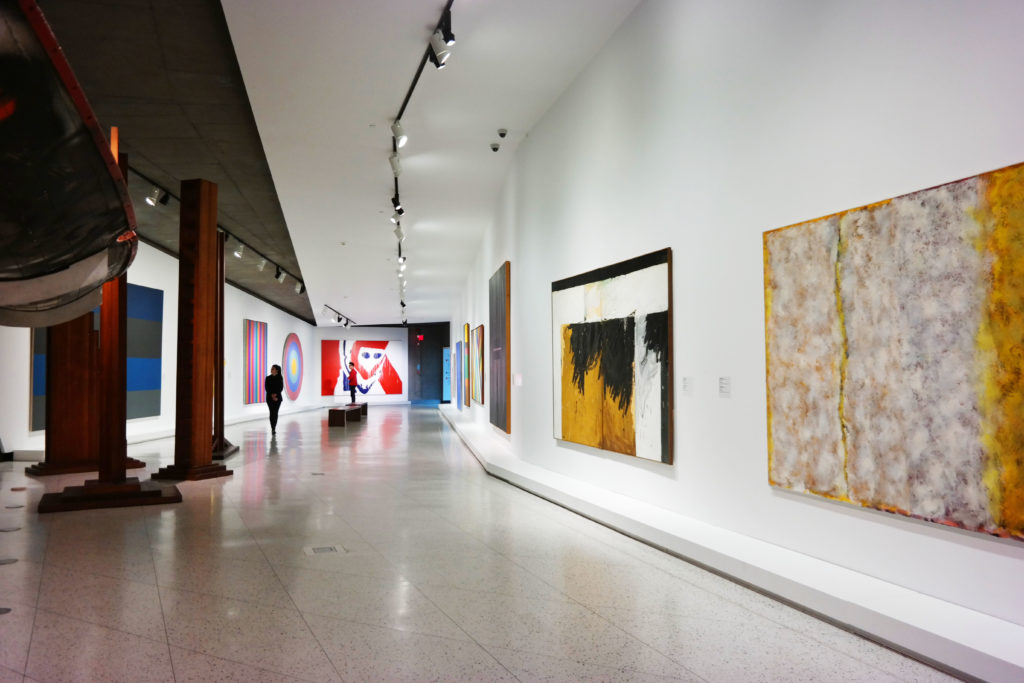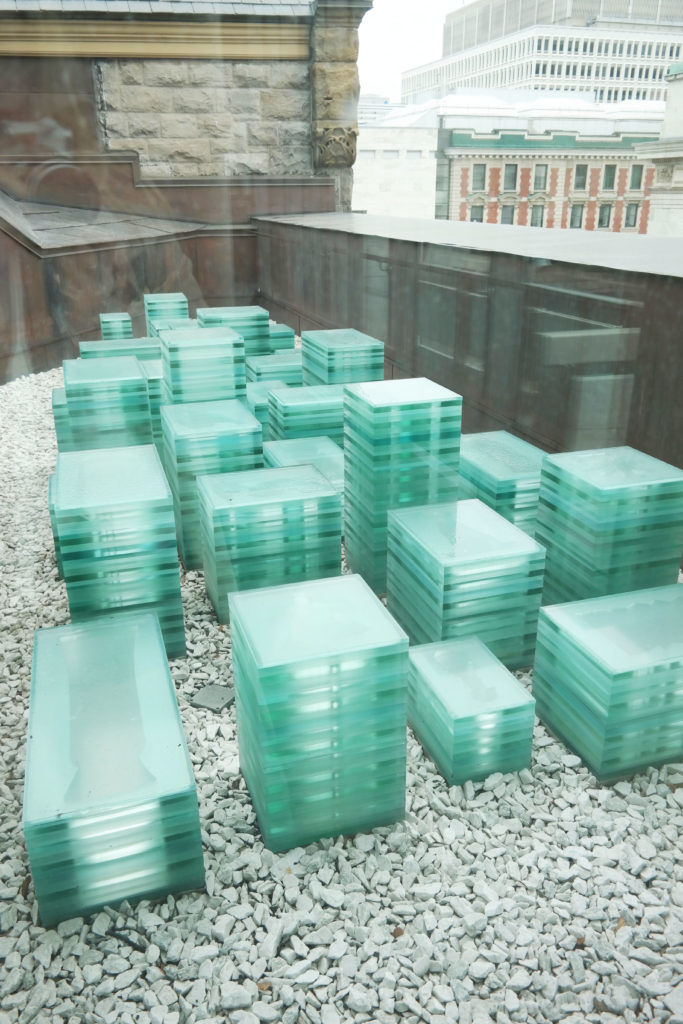 That's all from Montreal for now — I'll have to visit again because there was a lot more to see!  I'm off for a longer vacation next week and there will be lots of food photos, style shots, and scenic views — so stay tuned.
Go on...leave a Comment!